Pietra dell'Acqua (Monte della Guardia)
If you look from the top of Monte Epomeo to the southwest, you will see a peak very close to us, which is almost at the same height as us. This Pietro dell'Aqua is 721 meters high, which is 67 meters lower than the highest point of the island, it is the second highest peak of Ischia.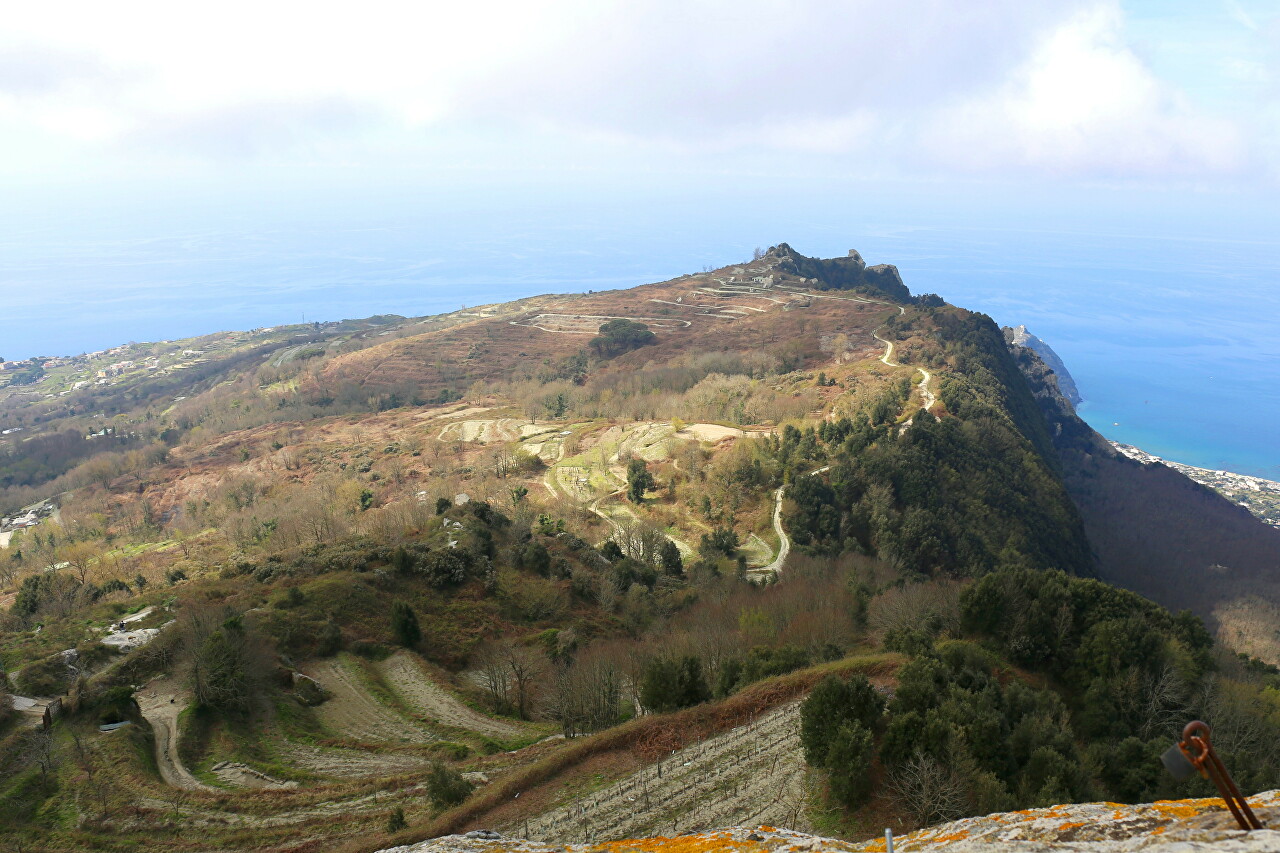 It seems that this is a cape that ends in the sea. In fact, this peak is located almost in the center of the island. From its top, you can enjoy a beautiful view of the village of Sant'Angelo.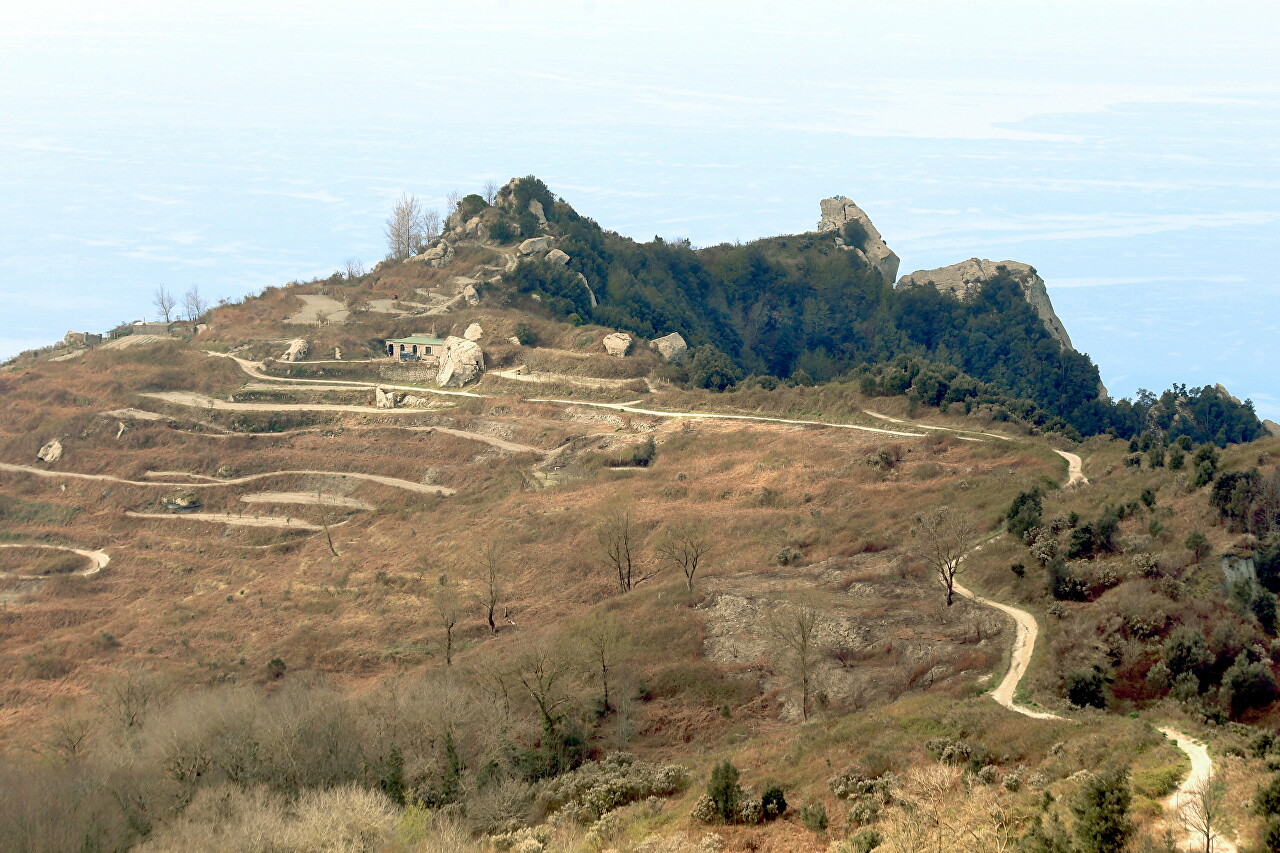 In the Middle Ages, the top of the mountain served as a refuge for pirate raids, where up to five hundred families could find salvation. There is also a pool on the mountain, hollowed out in the tuff. It performs the function of storing water during the rainy season, which was then used for irrigation. Water was supplied to the plantations through channels that are still clearly visible today.Because of this, the mountain is mostly called Pietro dell'Aqua, although its official name is Monte della Guardia.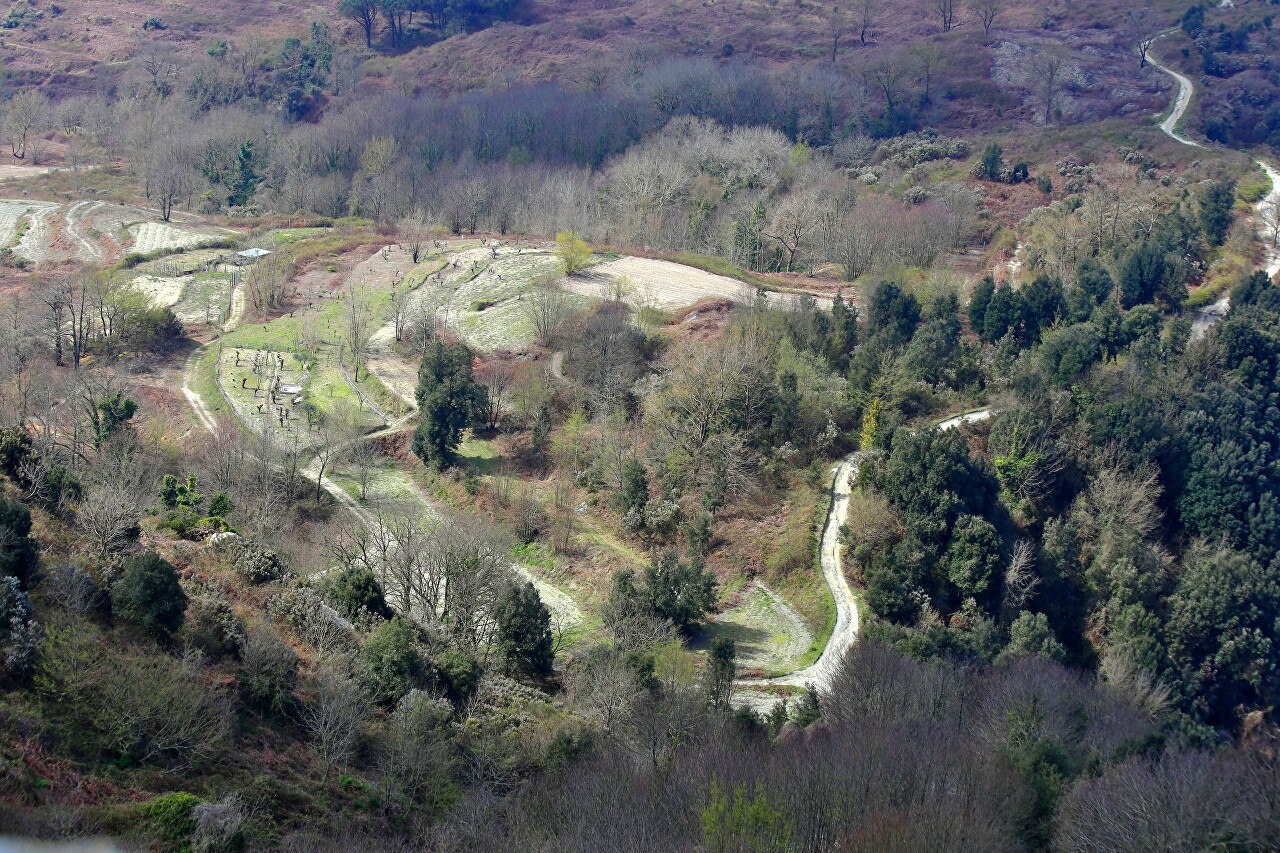 Just below the summit is a single structure next to a huge boulder. On the roof of the house you can see a stone tower that looks like a lighthouse, but I didn't find any information about it in the lotsias. There is a signposted hiking trail from Monte Epomeo to Pietro dell'Acqua, then you can go down to the village of Serrara. Unfortunately, I didn't have time to do this route, it takes a whole day. If you decide to pass it, you will find very spectacular panoramas waiting for you.