St. Peter's Church in Metz
Descending from the Arsenal towards the river, you can see the oldest architectural structure in Lorraine, known as the Church of St. Peter (Église Saint-Pierre-aux-Nonnains). The late Romanesque building was built by the Gallo-Romans in the era of Theodosius, between 375 and 395 AD.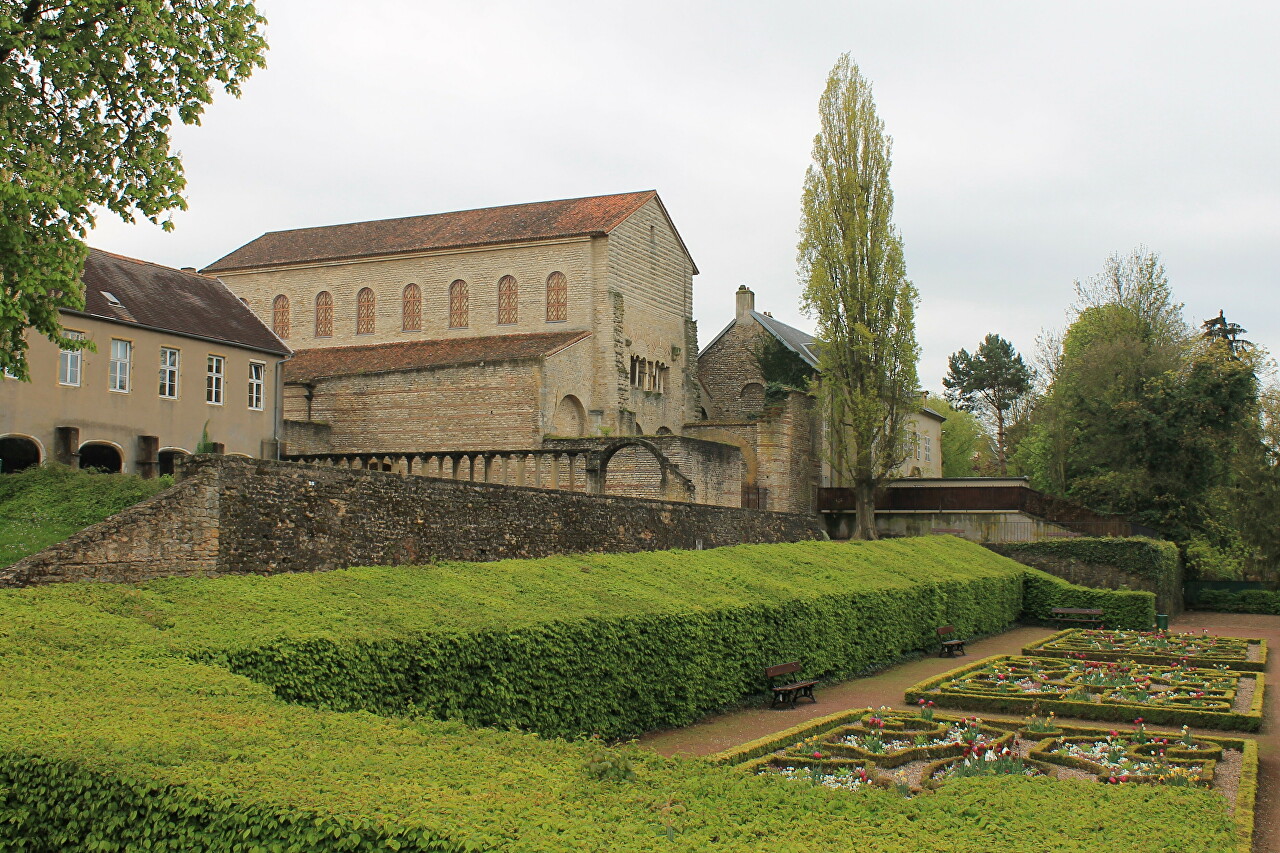 The masonry of the walls is made of hewn stones, several rows of which are connected for strength by two rows of thin, so-called "Roman" bricks. This technology in Ancient Rome was called Opus Vittatum, which literally means "ribbon work" and spread in the era of Maxentius and Constantine (4th century AD).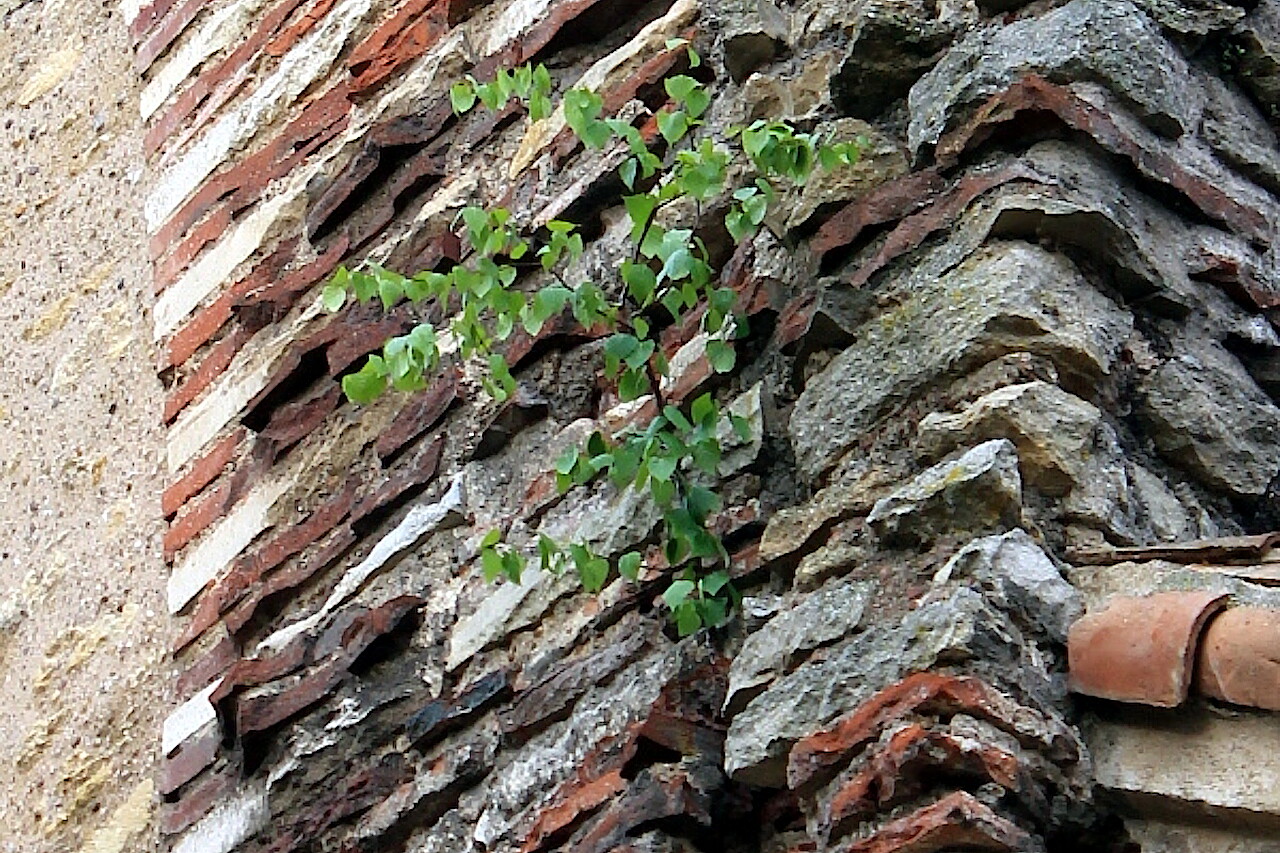 Initially, the building was part of a sports school for teenagers aged 12 to 16 years. Here they taught wrestling, gymnastics, running, long and high jumps, javelin and discus throwing. The training of future warriors also included training in good manners and discipline. Such schools were called Palesta (from the Greek word for "struggle") and, unlike state gymnasiums, were private and intended for the children of wealthy citizens.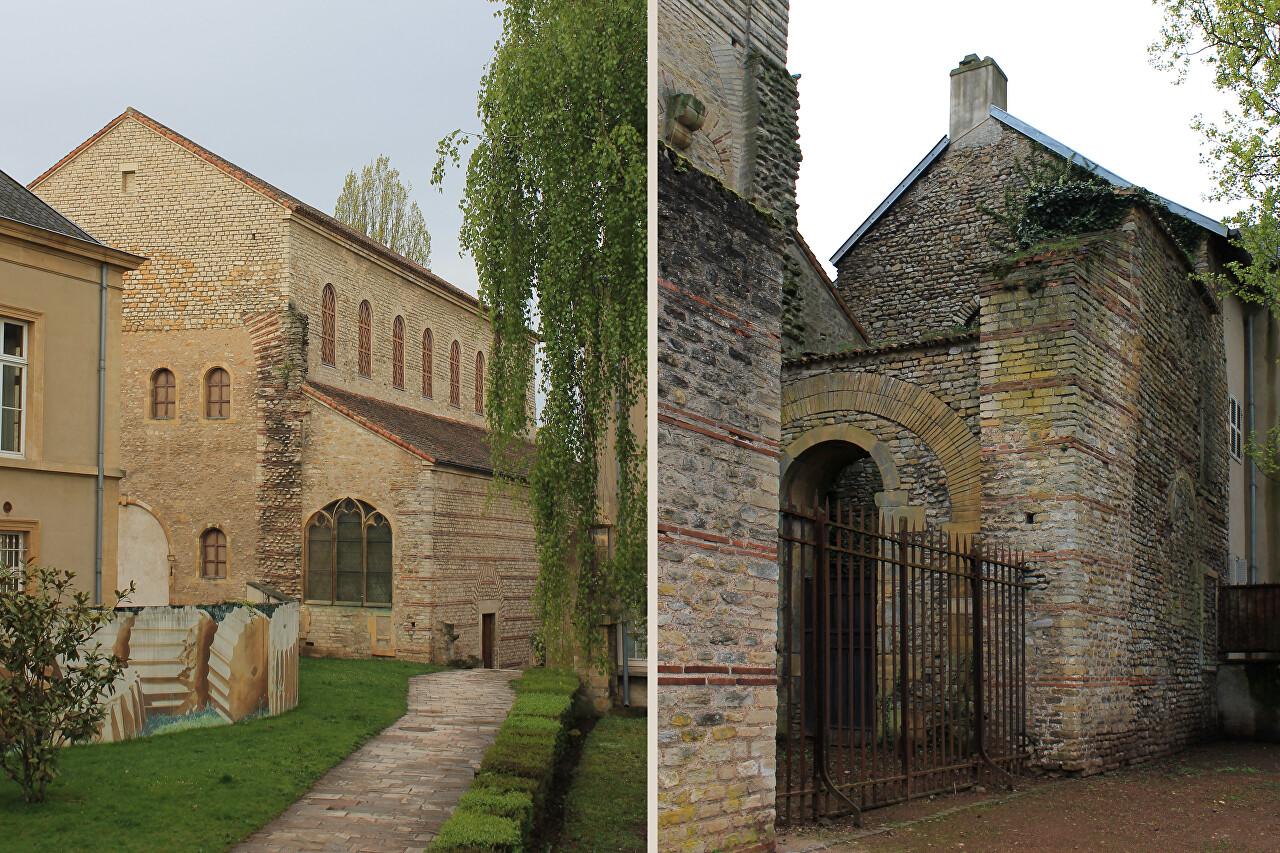 Adjacent to the building is an arena for training fights and horse riding, surrounded by a colonnade with arched gates.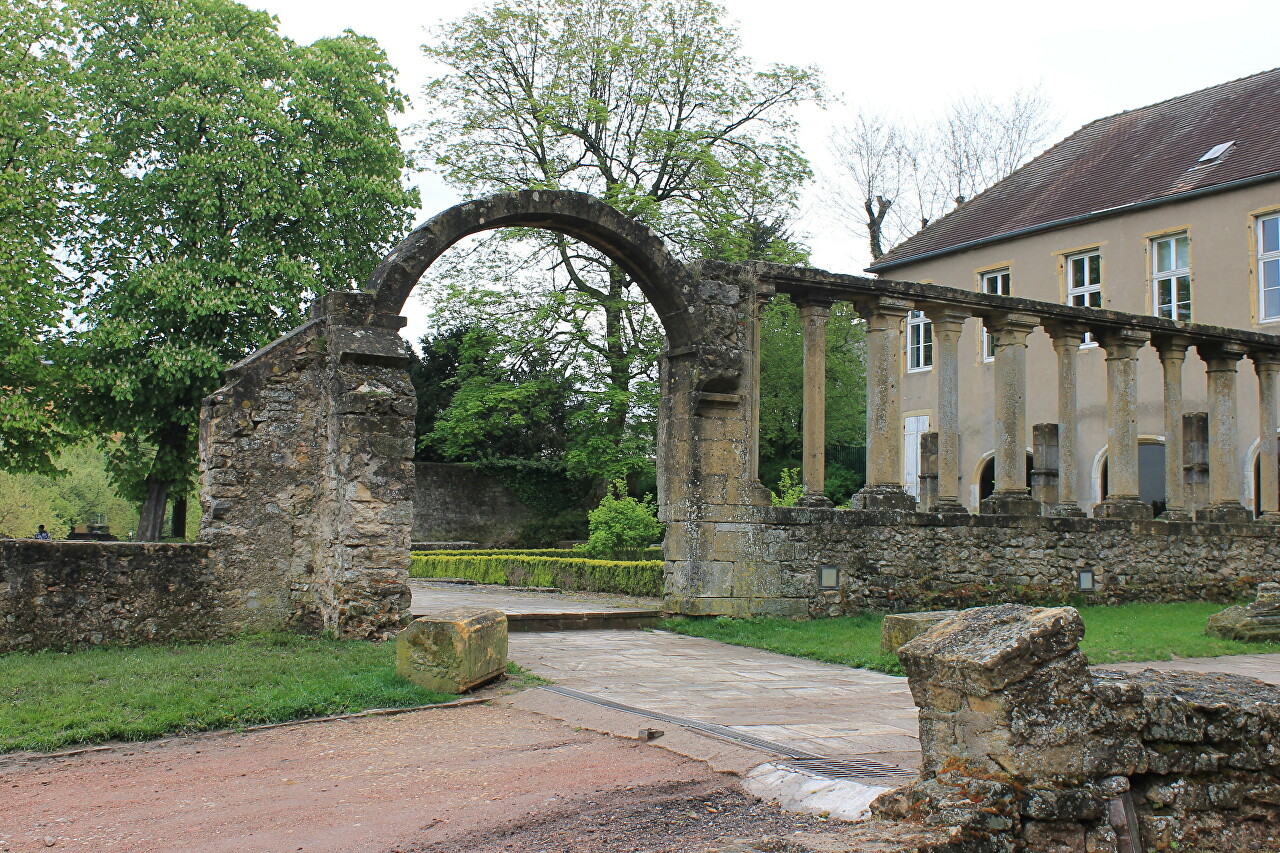 The Palaestra did not last long, in the 451st century Metz was taken by Atilla, the school was looted and burned. In the seventh century, the former "sports complex" was occupied by a female Benedictine monastery, and the building became a monastic church.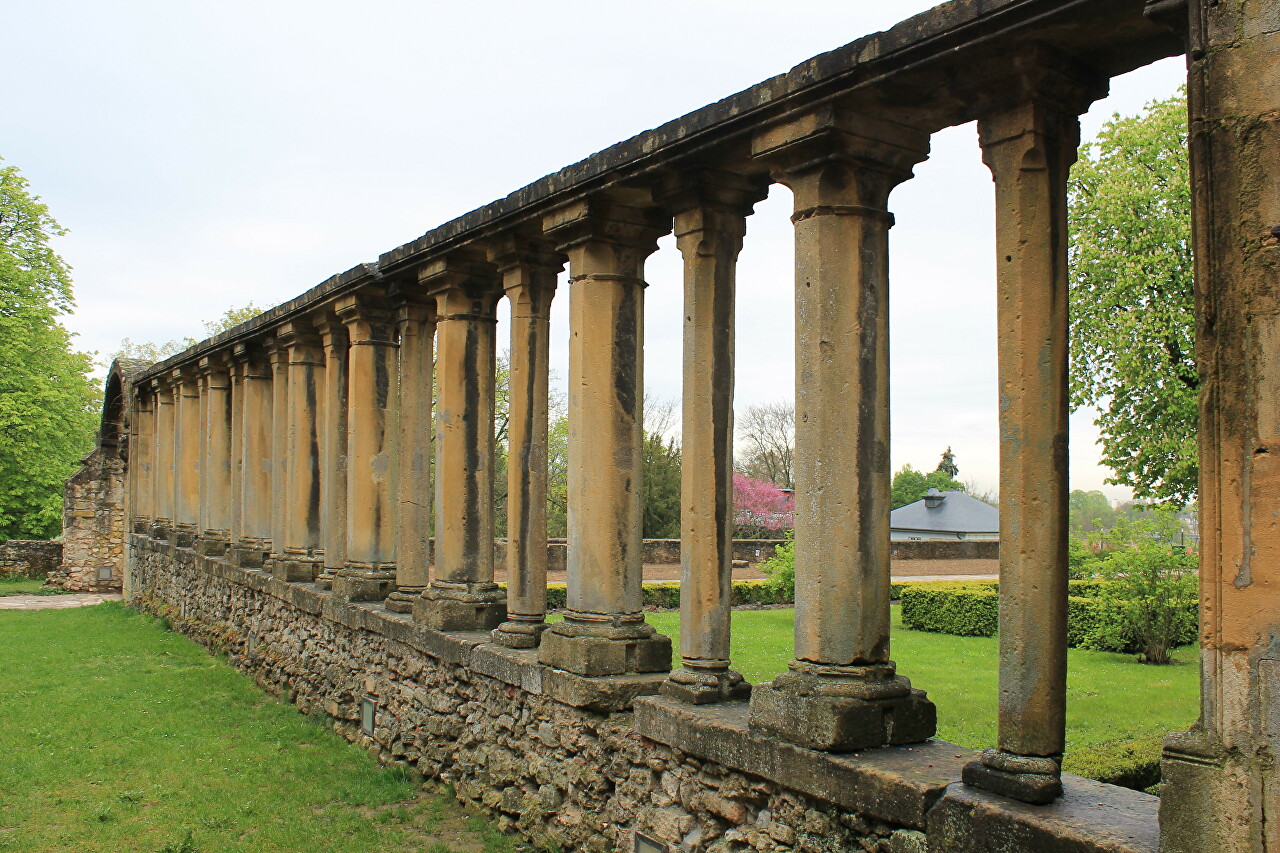 In the early period of the Holy Roman Empire, in the 10th-11th century, the nave was built,and in the 15th century the building received Gothic arches. In 1552, Metz was besieged by the troops of Charles V, as a result of which the city, like the whole of Lorraine, became part of France.During the fighting, the building was seriously damaged, and it was no longer used as a temple. In 1556, the construction of the fortress began, and the building served as a warehouse of army property until the 70s of the 20th century. In the 70s of the last century, the building fell into disrepair, and the question arose of demolishing the building. Archaeologists and scientists defended the ancient building, arguing that it is the only preserved architectural structure in the "Ottonian style", characteristic of the era of Otto I, the founder of the Holy Roman Empire. The building has been restored and is now used as a hall for exhibitions and concerts.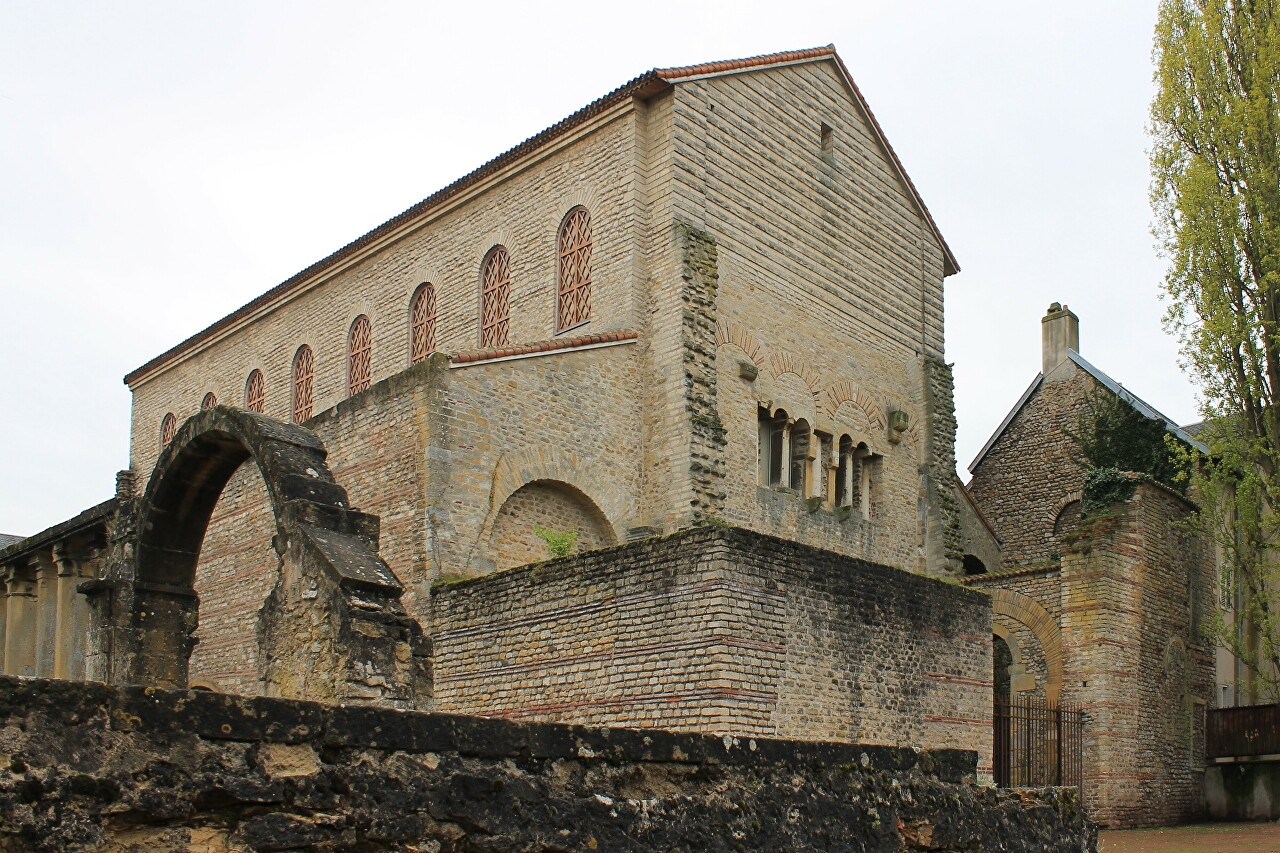 Below the former church is a garden named after Marsha P.Johnson and Sylvia Rivera, well-known American LGBT rights activists.