Mondon Square and Сamoufle Tower, Metz
After walking from the station along Rue Gambetta one block, we will find ourselves on the Place General Mangin, a participant in the 1st World War. Charles Mangin commanded the 10th Army, which distinguished itself at the Battle of the Marne and drove the Kaiser's troops out of Lorraine. In the autumn of 1919, he was sent to Russia, where he headed the French military mission at Denikin's headquarters in Taganrog.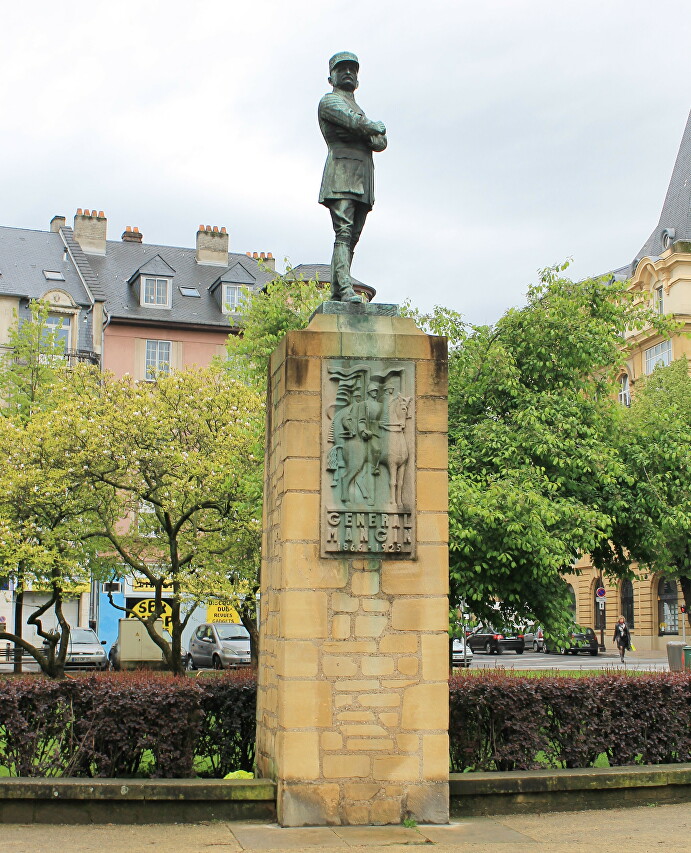 After walking another block, we will find ourselves in Place Raymond Mondon. Mondon was a prominent figure in the French resistance, and after being freed from German occupation, he was appointed first commissar of the liberated Moselle prefecture, centered in the city of Metz.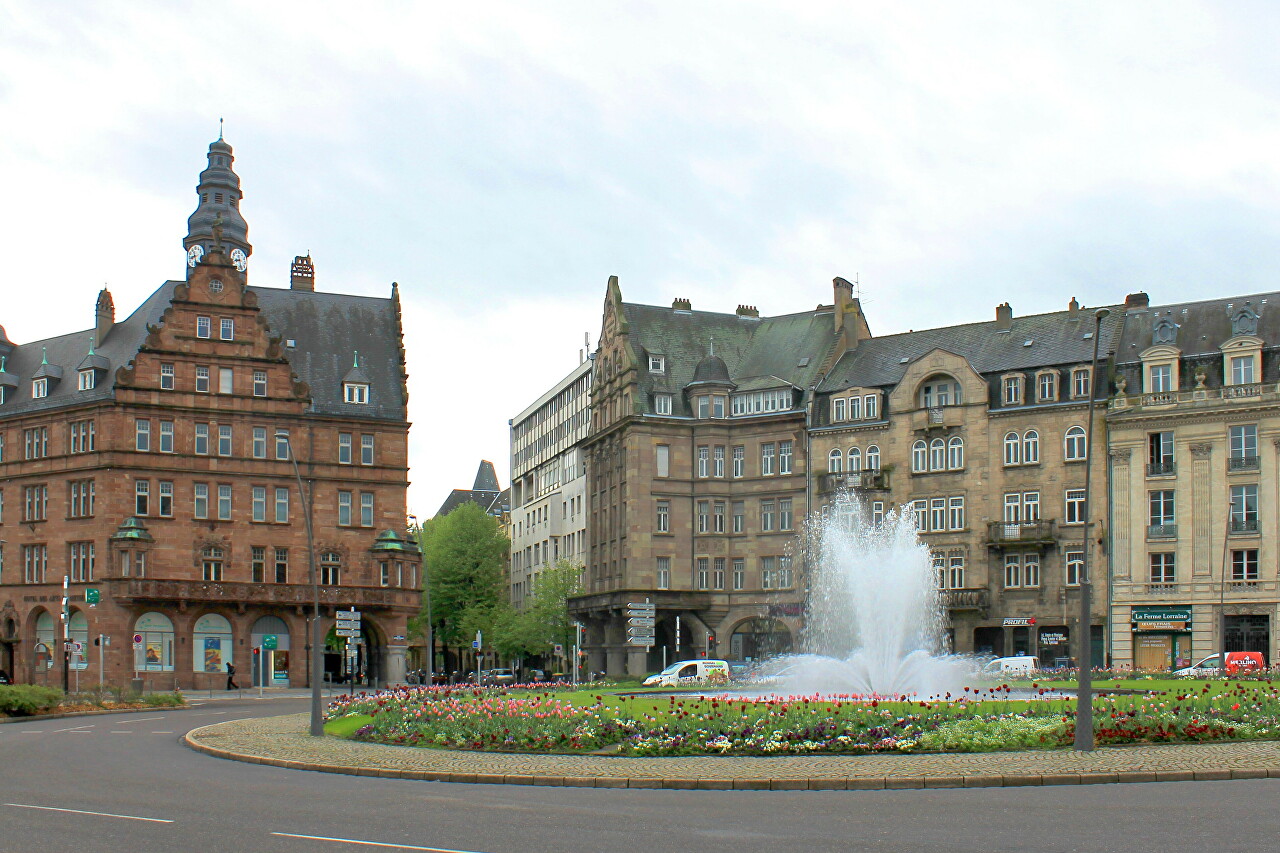 After the capture of Lorraine by Kaiser Wilhelm II, the so-called "imperial district" appeared in Metz, built up with houses in the style of Jugend (Jugendstil). In the appearance of these buildings, we see a combination of heavy German Renaissance, neo-Romanesque style and Art Nouveau elements .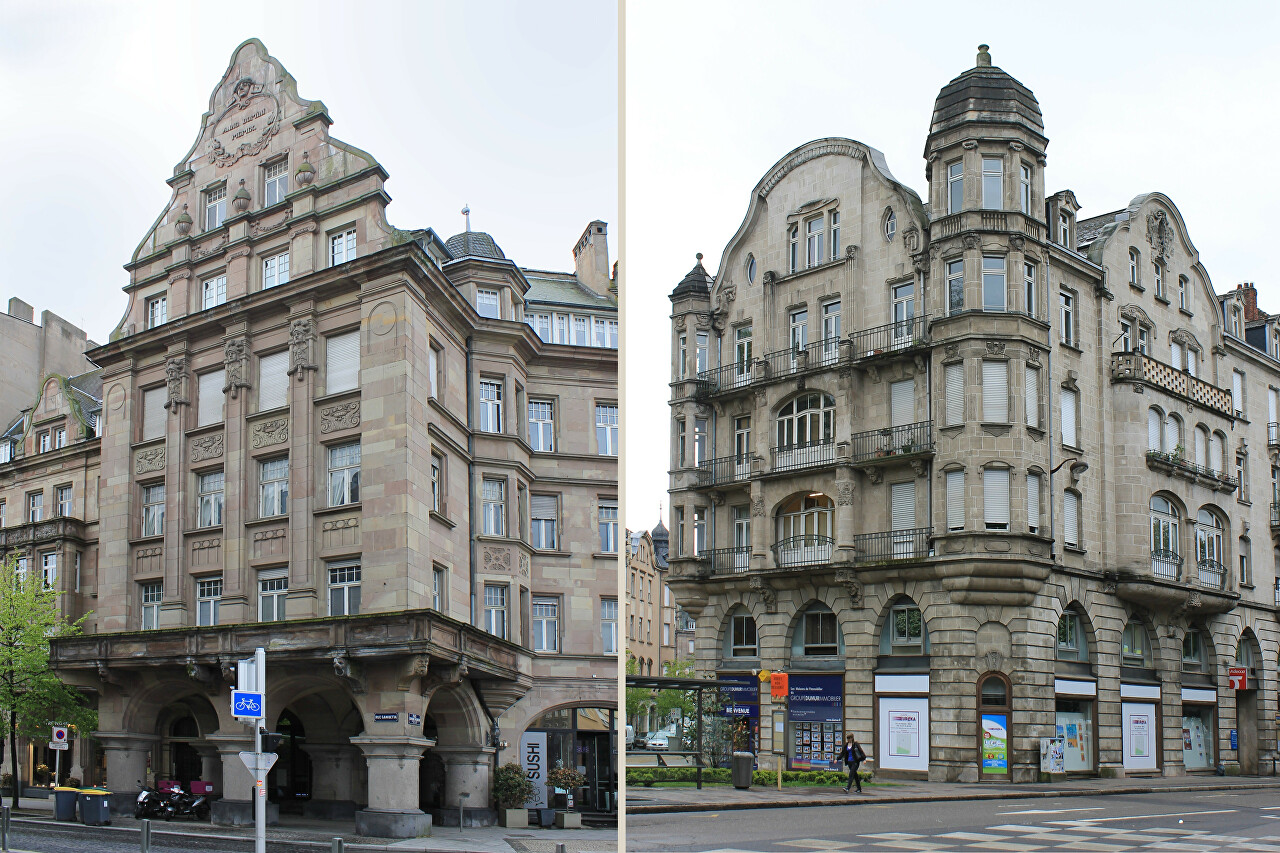 A wide Avenue Foch leads east from the square.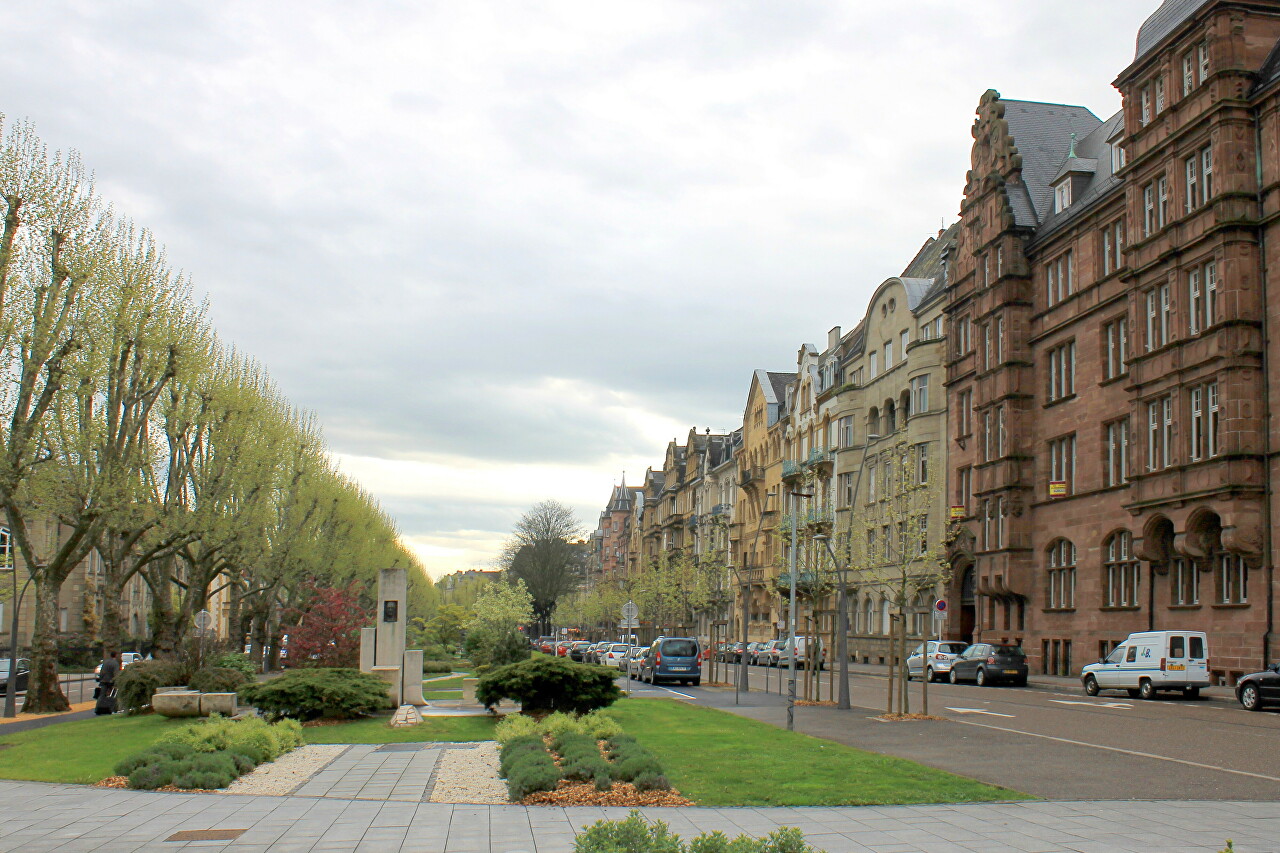 From the north-east, the square is adjacent to the square, named after the Camoufle Tower located here (Tour Camoufle). It is one of the few remaining fragments of the medieval city wall. In the 14th and 15th centuries, the Holy Roman Empire was a patchwork of various administrative divisions-semi-independent electorates and duchies, principalities and counties, free cities, small abbeys, and small holdings of imperial knights that were constantly at war with each other. Lorraine became the scene of intense fighting, which prompted the inhabitants to build a line of fortifications around Metz from ditches, fortress walls and towers. Construction of this tower began in 1473 on the site of an ancient Gallo-Roman fortification. Translated from French, the name of the tower can be translated as "hidden", "secret". In 1903, during the construction of the Avenue Foch, the walls adjacent to the tower were demolished and the moat was filled in. The tower was added to the list of historical monuments in 1929.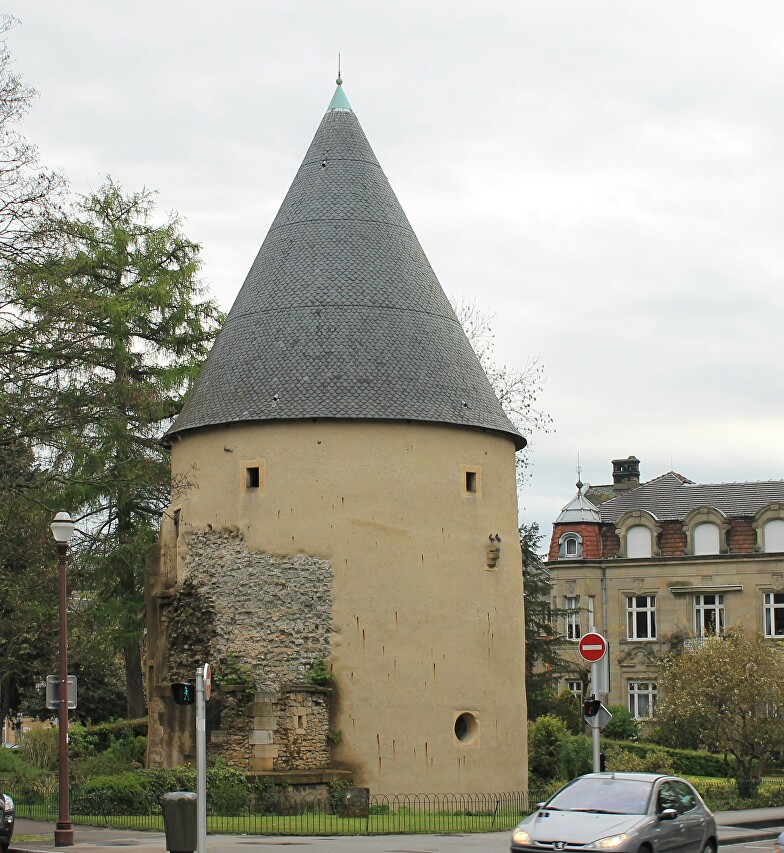 Then we go to the Snake Gate, located fifty meters to the northwest.