Tokoinranta Park, Helsinki
Behind the roundhouse begins Tokoinranta Park, built in 1968 and named after Finnish politician Oskari Tokoi (1873-1963). At the beginning of the twentieth century, Tokoi became known as an opponent of the Russification of Finland and a member of the labor movement, then elected to Parliament from the Social Democratic Party, and in 1917 became head of the Finnish Senate.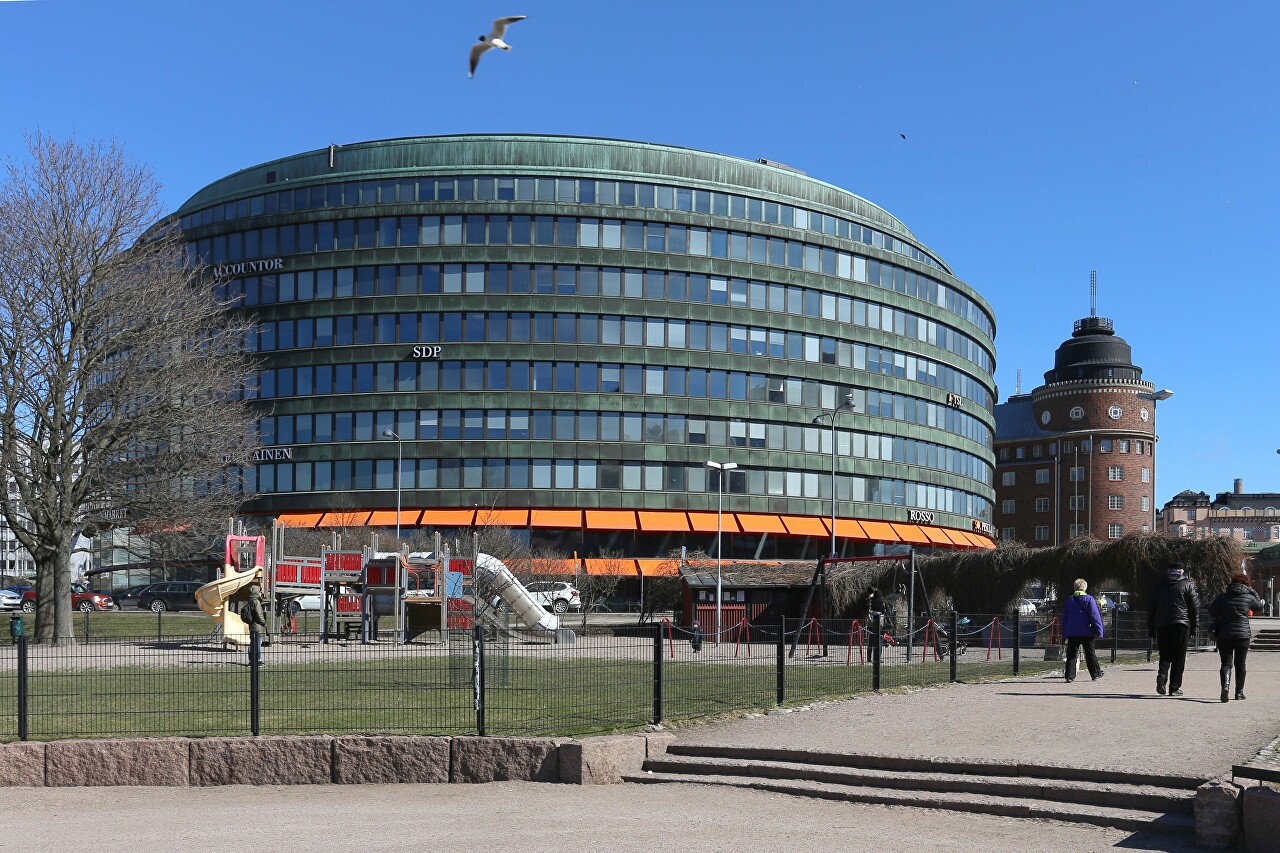 The park stretches in a narrow strip along the shore of the Eläintarhanlahti Bay. Previously, there was a pleasure boat rental service here, but it was closed due to unprofitability.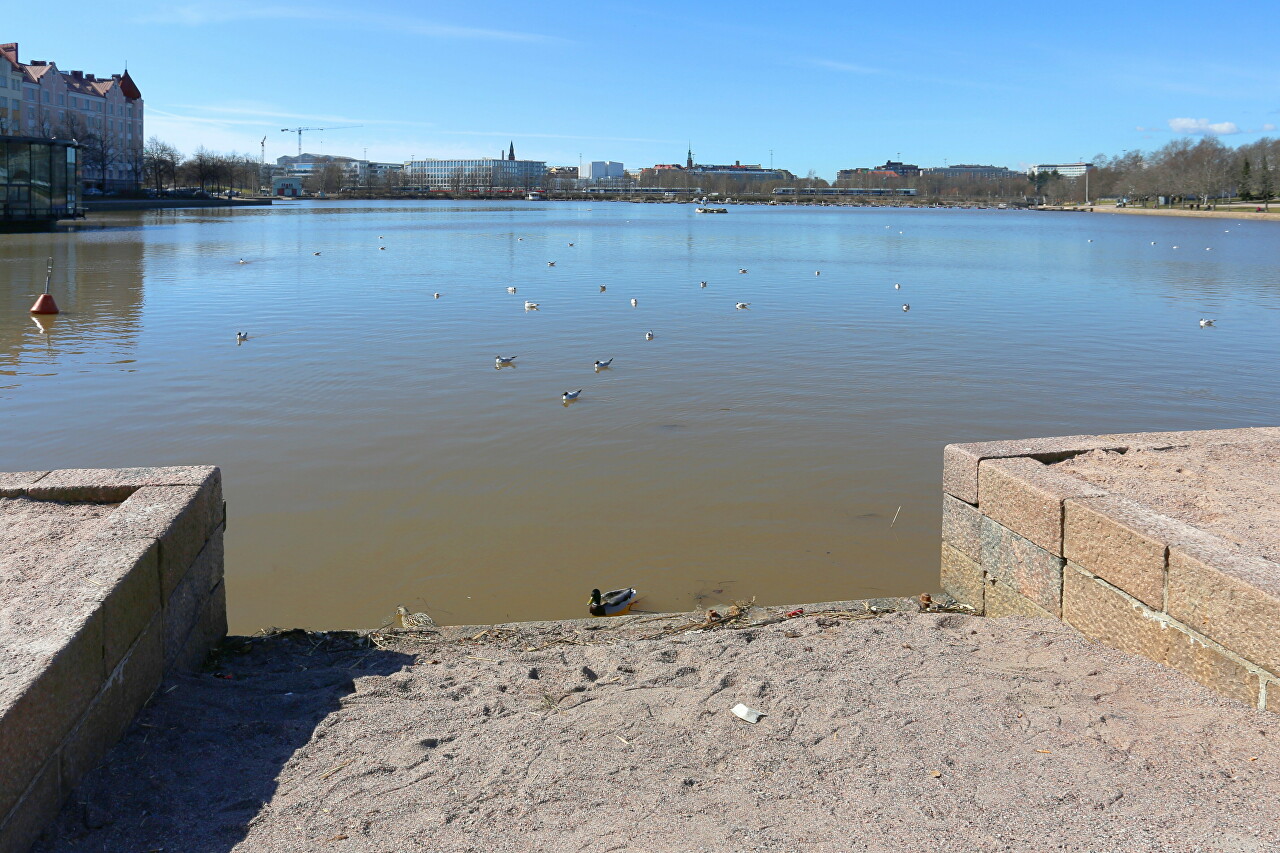 In the eastern part of the park, the Torch monument by sculptor Aimo Tukiainen was unveiled in 1968. Monument dedicated to Miina Sillanpää (1866-1962), Minister of Social Security in 1926-1927. Miine came from a working-class background, was active in the Social Democratic Party, championing women's rights, and became a female Minister of Finland.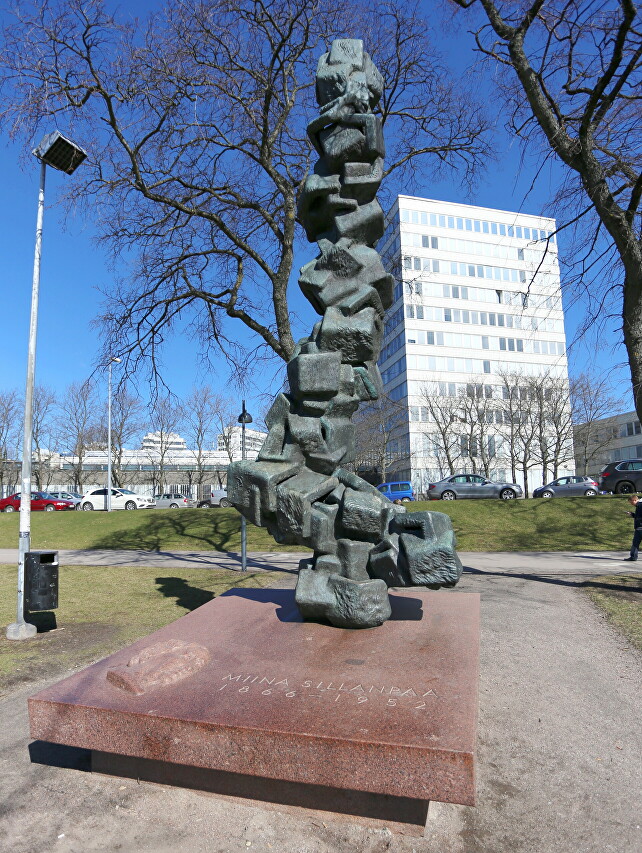 The park is built with the preservation of the natural landscape. Here and there on the park's neatly manicured lawns, you can see outcrops of rock that were sanded by the glacier's intrusion millions of years ago.