Building of the School for the Blind
To the west of Ilolanpuisto Park is a beautiful three-story mansion - the old school building for the blind (Helsingin sokeainkoulu). The first educational institution intended for blind citizens was established in Finland in 1865. Its creators were teachers Uno Signeus (who received the popular title of "father of the Finnish school") and Karl Henrik Alopaeus, who in the late fifties studied foreign experience on a trip to the Nordic countries.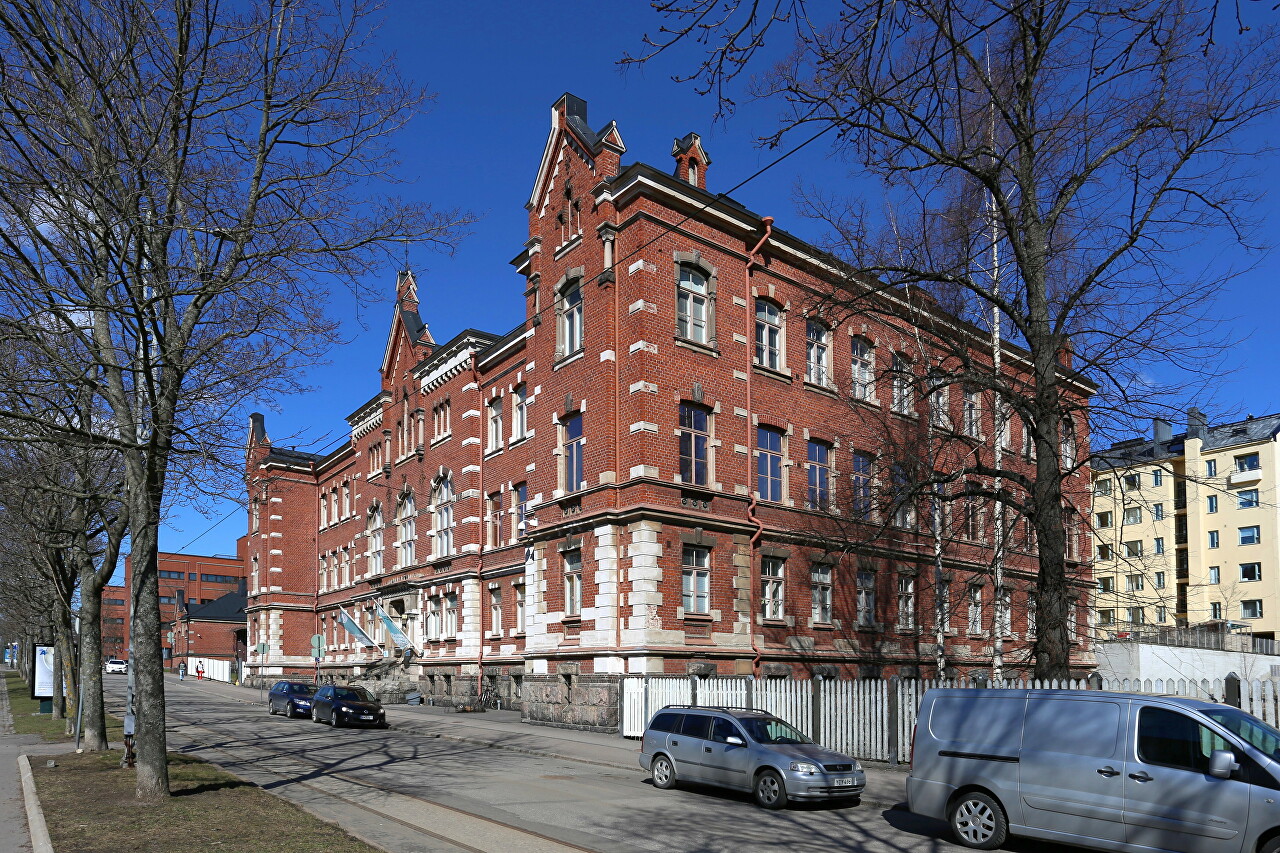 Johanna Mathilde Linsen, who became the first director of the new school, and 5 other teachers were sent to train specialists in similar institutions in Dresden and Copenhagen. The school was taught in Swedish. Initially, the boarding school, where children from all over Finland were trained, was located in a villa in Kaivopuisto, then it changed its location 2 more times. In 1898, the school received its own building, designed by architect Ernst Theodor Gransted. The date of construction is cut out on the flag of the weather vane.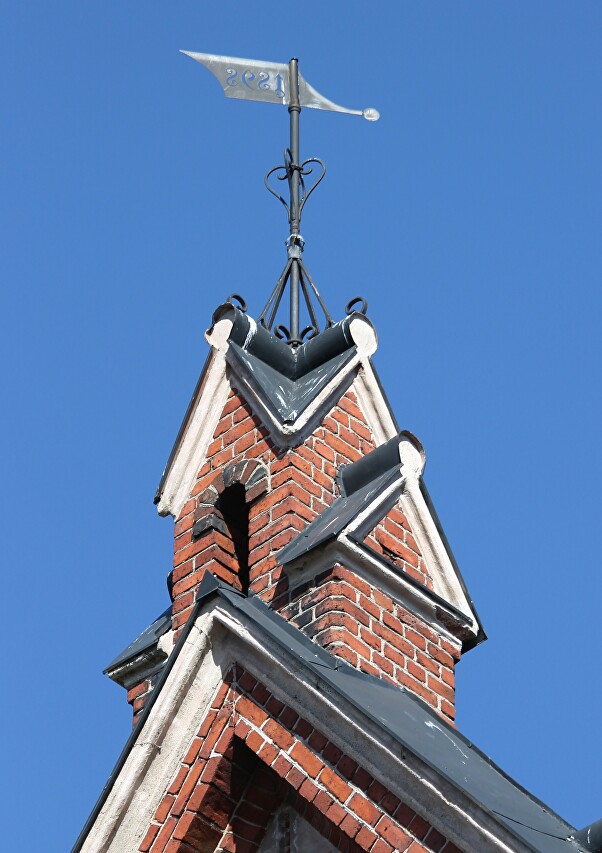 The boarding school occupied a large area where students could spend time outdoors. The school operated here until 1972, when it moved to a new building in Jyvaskyla.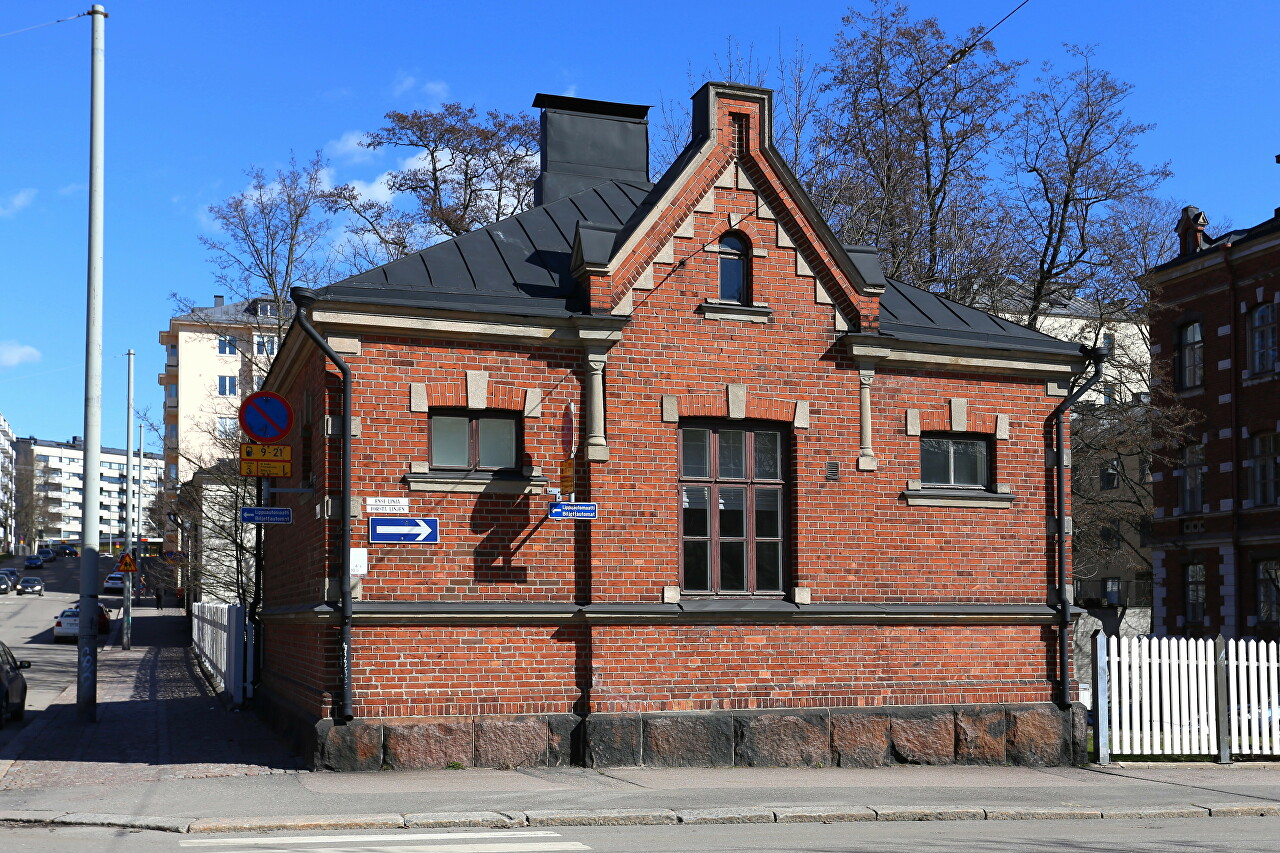 The building is interesting from an architectural point of view, as it contains both classical features and elements that can be attributed to the Art Nouveau style that was gaining popularity at that time.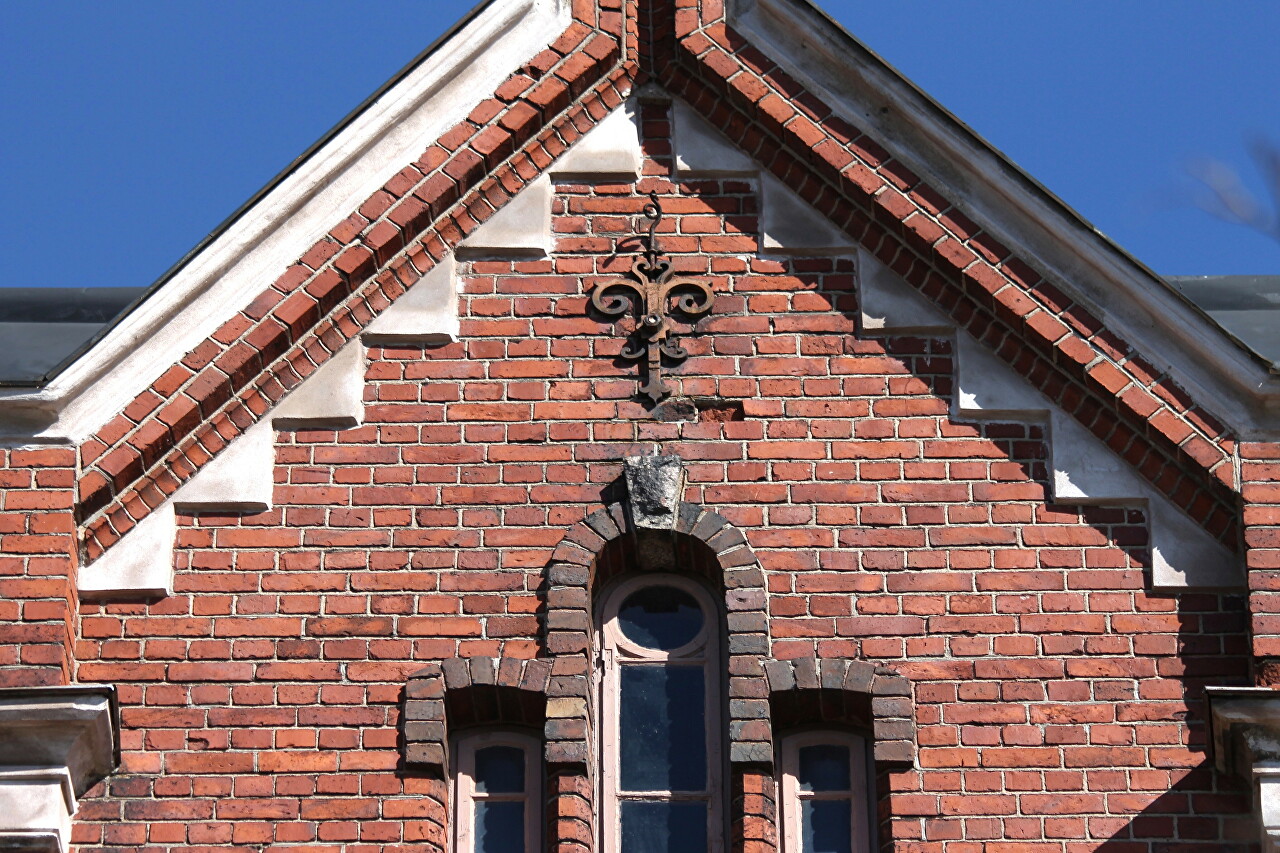 The facade has a typical brick Gothic shape with semicircular arched windows and white stone decoration.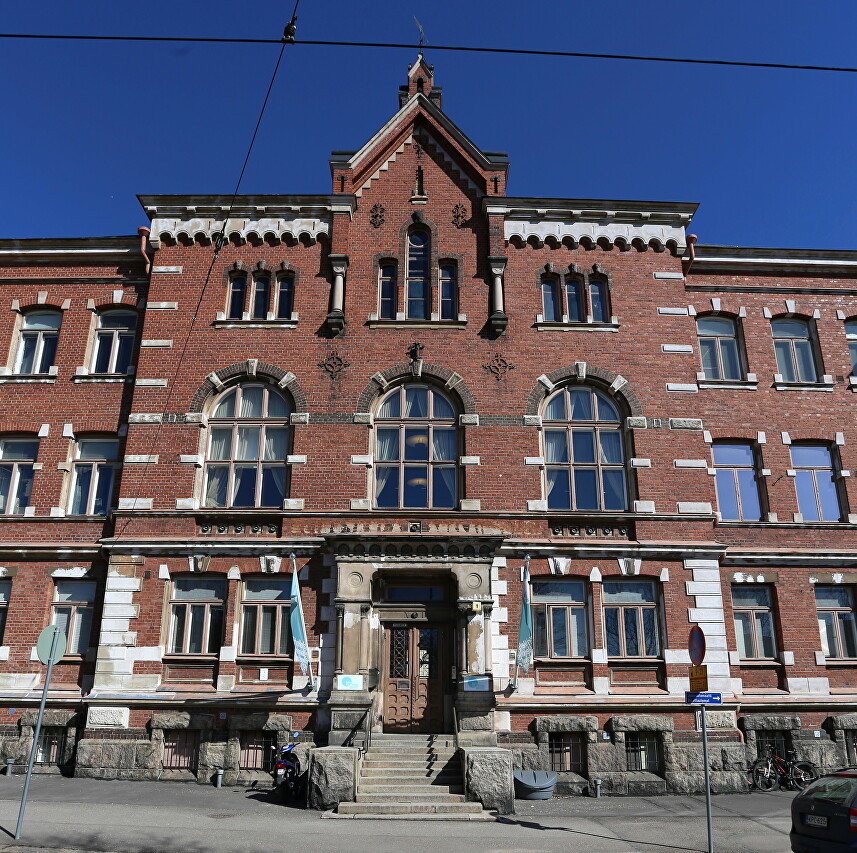 Wrought iron ornaments remind of the locks of wall screeds, which were used in the same brick Gothic style.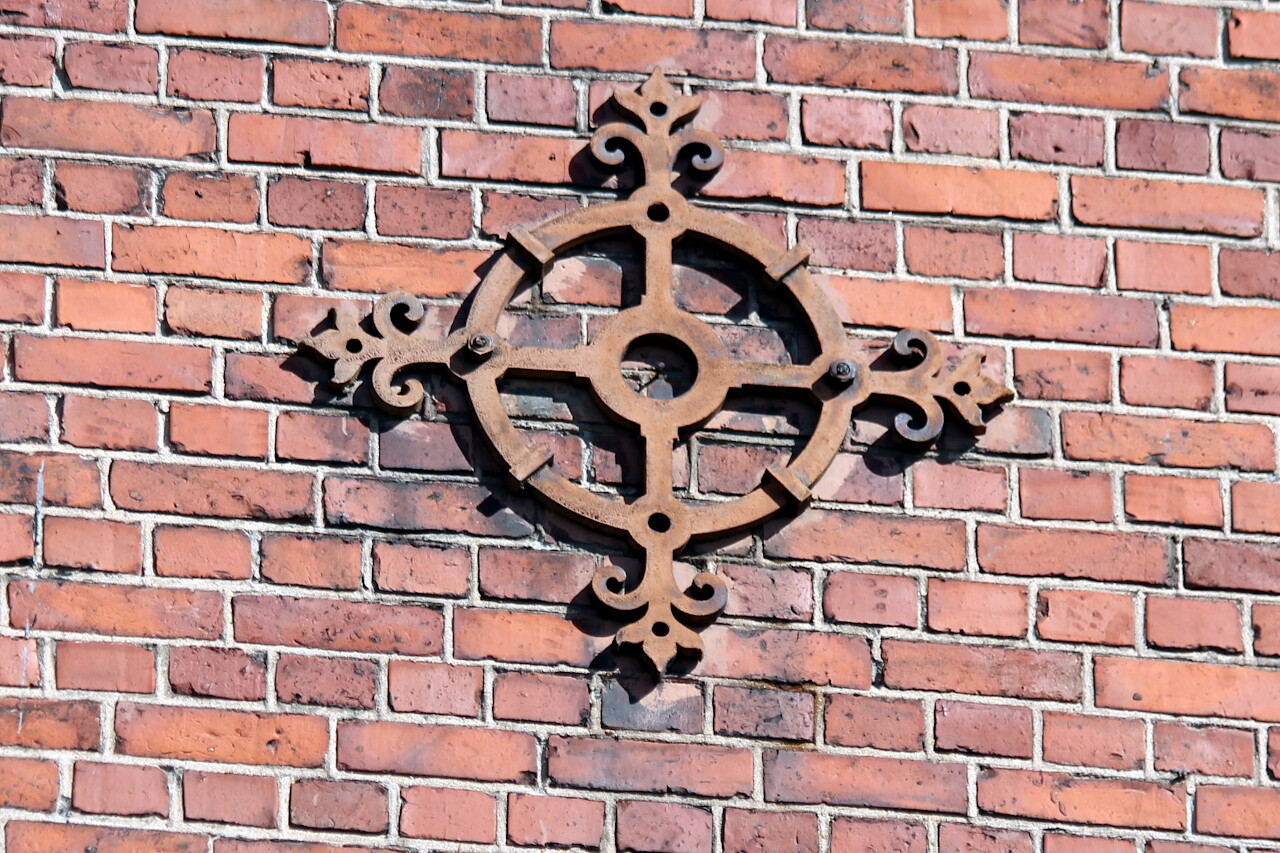 The metal flagpole holder above the central window has shaped elements typical of the Art Nouveau style.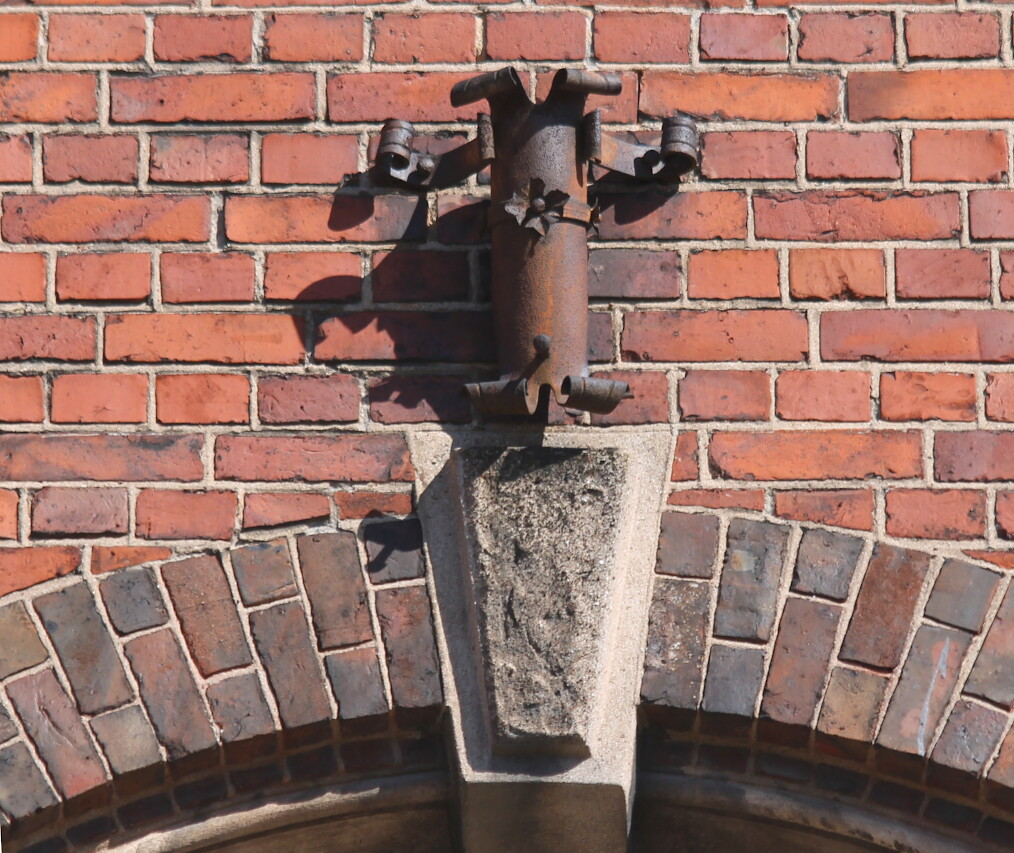 Niches under the windows are decorated with ceramic plaques.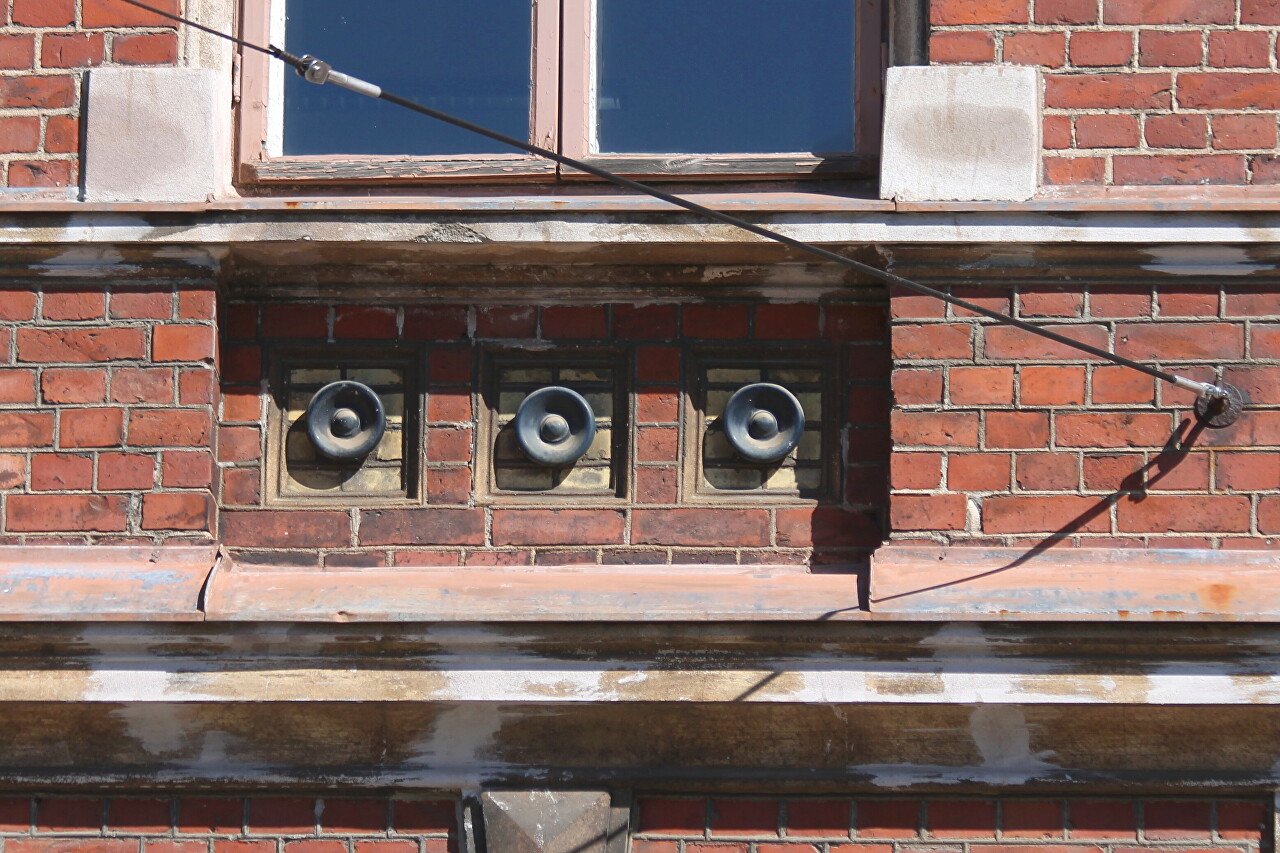 Now the building is occupied by the organization NewCo Helsinki, which supports business ideas (startups). It provides free consultations on building a business model for aspiring entrepreneurs, as well as assistance in obtaining funding and establishing contacts with potential partners. Consultations are available in ten languages. There is also a very cozy ParfaitK restaurant in the building.