Kaisaniemenkatu Street, Helsinki
This time, my short visit to Helsinki was devoted to an architectural theme, namely, to get acquainted with the examples of Northern European Art Nouveau, known as national Romanticism. After arriving at Rautatientori Square from the airport, I headed to Kaisaniemenkatu Street, which starts at the southeast corner of the square.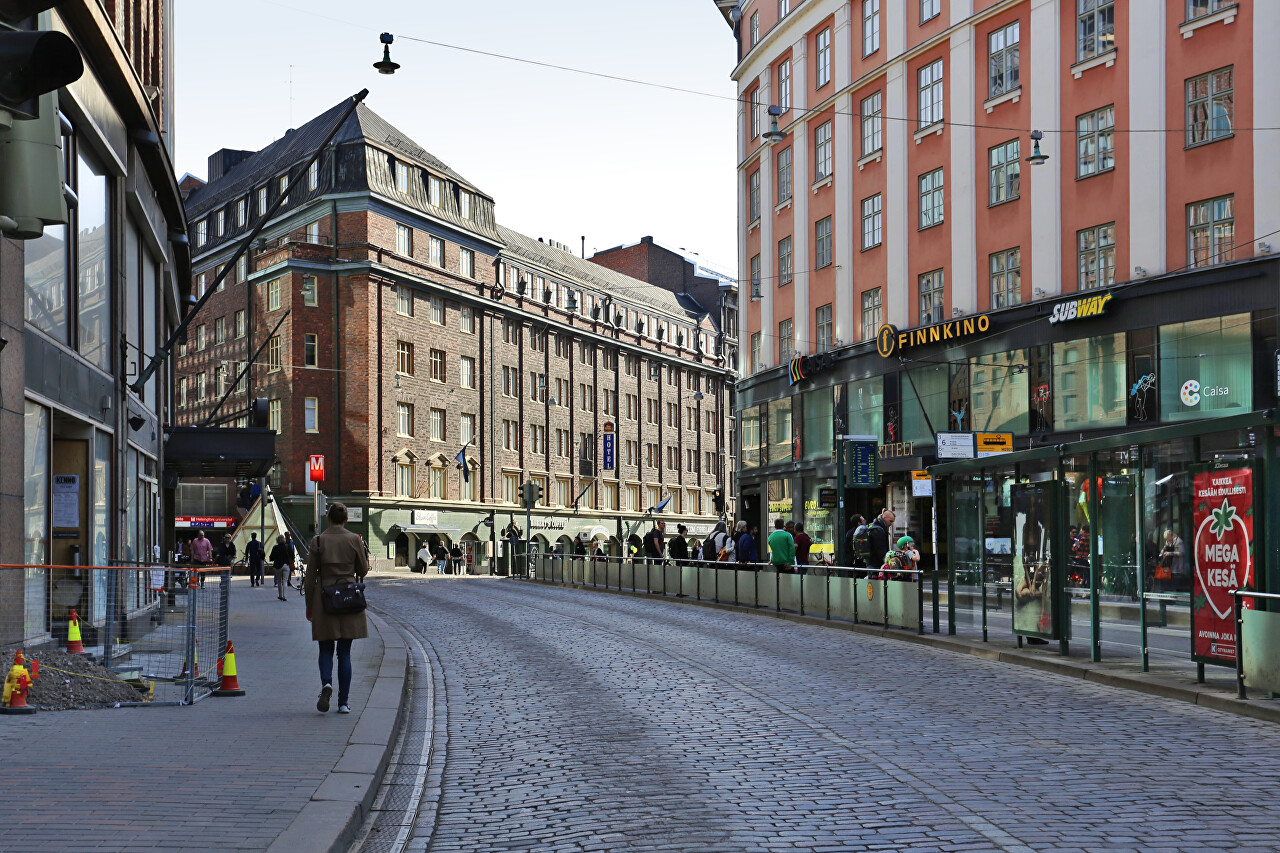 This street was cut through the old quarters in the tenth years of the 20th century for a tram line and was built up mainly in the thirties with houses in the style of rationalism. These are massive buildings made of dark bricks with strict geometric shapes and practically no decor. Most of the buildings are office buildings, with shops and cafes with "non-tourist" prices located on the lower floors.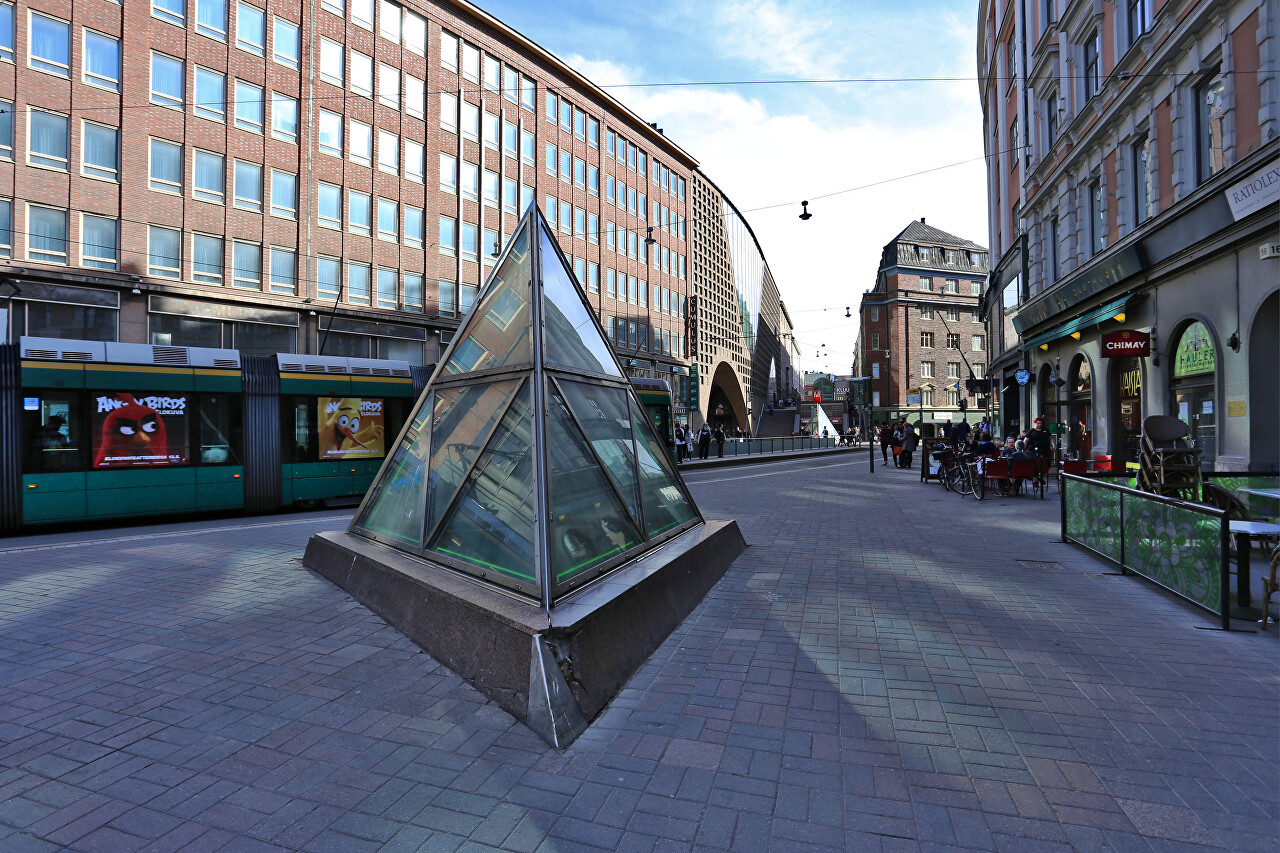 The original Kaisa-talo building, which houses the main library of the University of Helsinki, adds some variety to the heavy respectability of the street. The building was designed by Anttinen Oiva Arkkitehdit Oy and opened on 3 September 2012. The house got its name from the Kaisa department store, which previously stood on this site.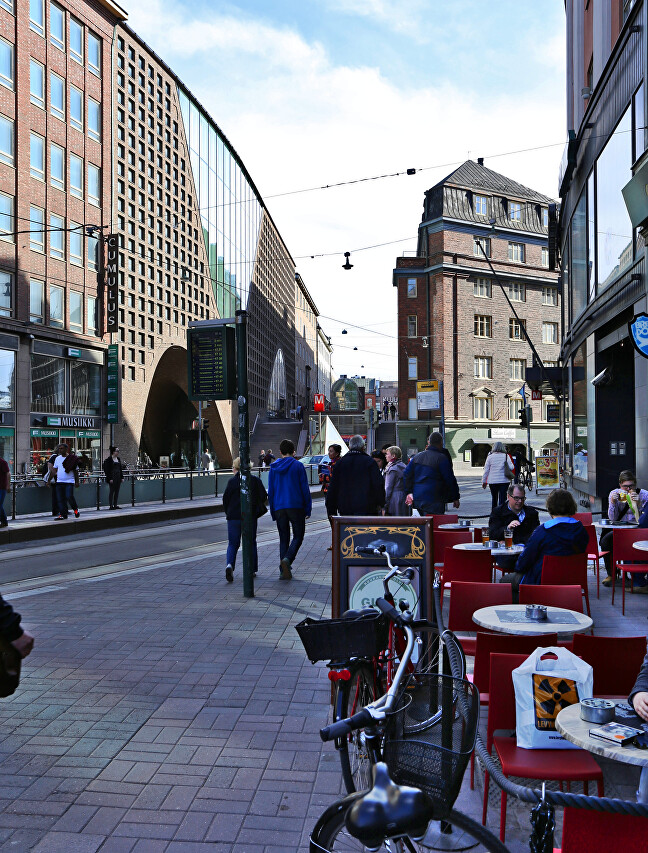 The building of the Nordisk kulturkontakt organization, which coordinates cultural cooperation between the Nordic countries and spreads knowledge about them around the world.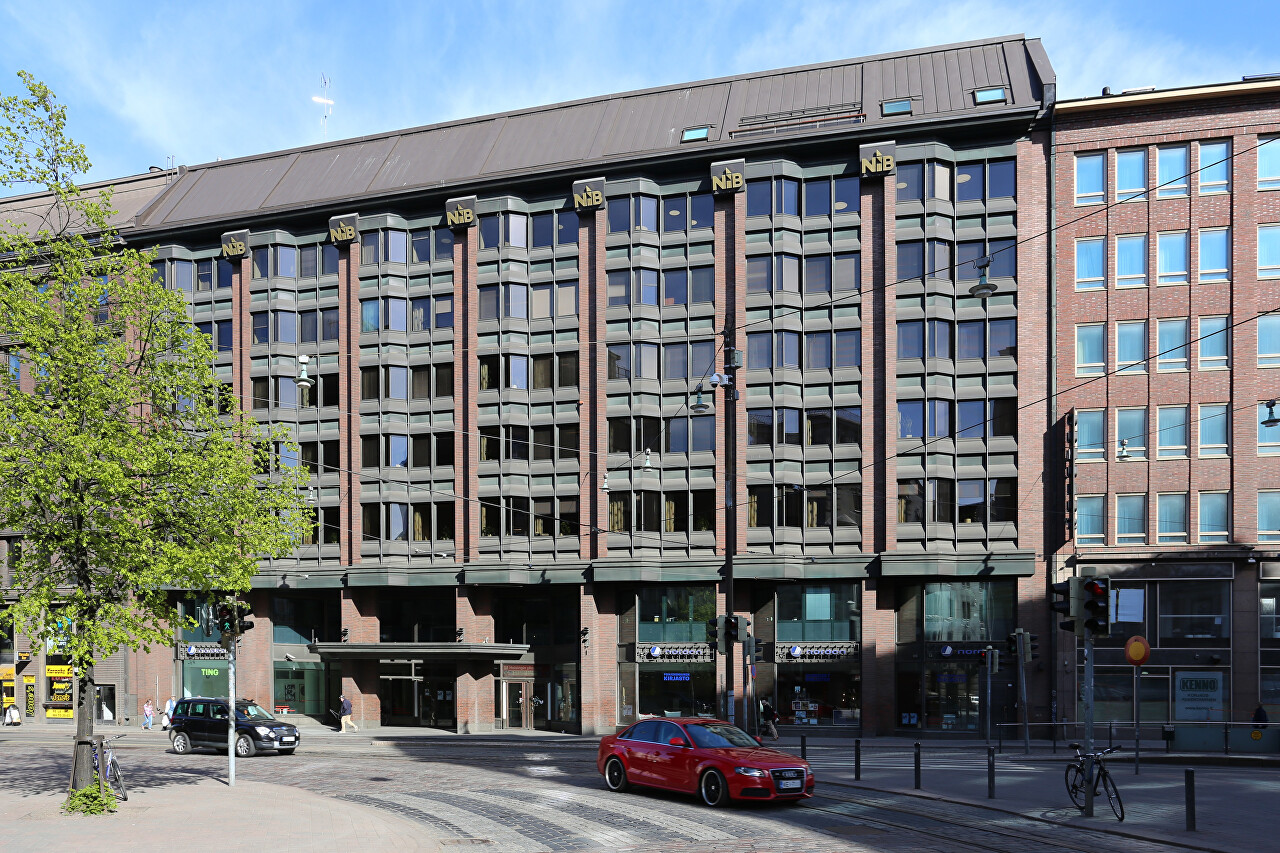 Opposite is the first object of my thematic walk, house number 8, but I will tell you about it in the next article.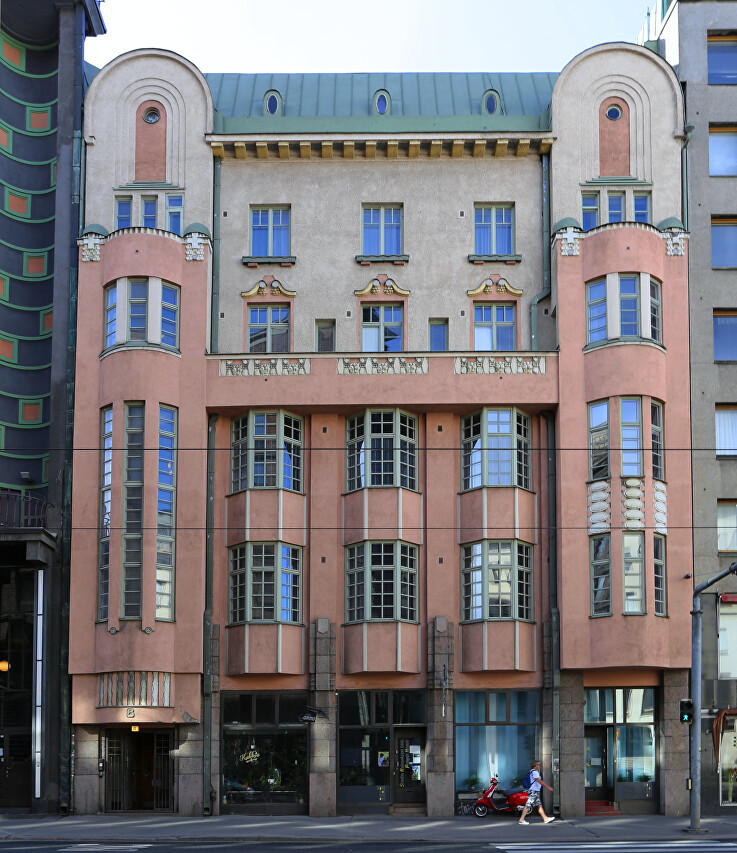 At the end of the street there is a small triangular square, which used to be part of Kaisamini Park and was cut off from it during the construction of the street. Actually, for this, it received the name Kaisamienikatu. The square is decorated with the sculpture of Aidinrakkaus (Mother's love) by Emil Cedercreutz, installed in 1930. Over time, Helsinki residents began to call this green area Varsapuistikko (Foal Square).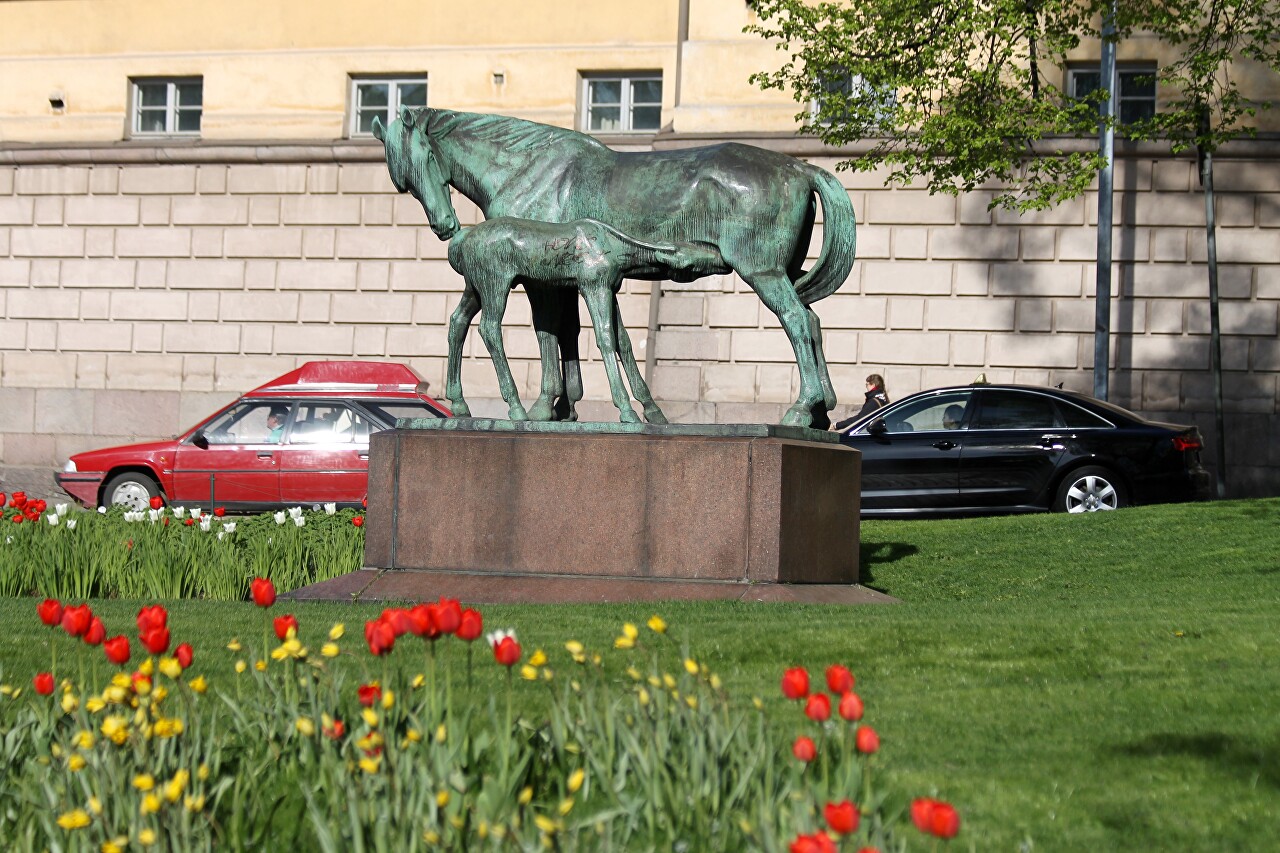 The square offers a perspective of the Unionikatu leading to the Kallio district, dominated by the tower of the Kallion krkko church.