Arena House, Helsinki
The northern border of Hakaniemi Square is formed by a triangular house, crowned at the corners with round turrets, resembling a castle. The building was built in 1924 by Lars Sonk in the so-called "Danish Style". The upper floors are occupied by residential apartments, while the lower floors are occupied by retail, office and public spaces. The hallmark of the building can be called the red letters Oxygenol, which have been on the roof of the southern facade for more than a decade. This is an advertisement for a toothpaste that has been produced in Finland under Swedish license since 1912.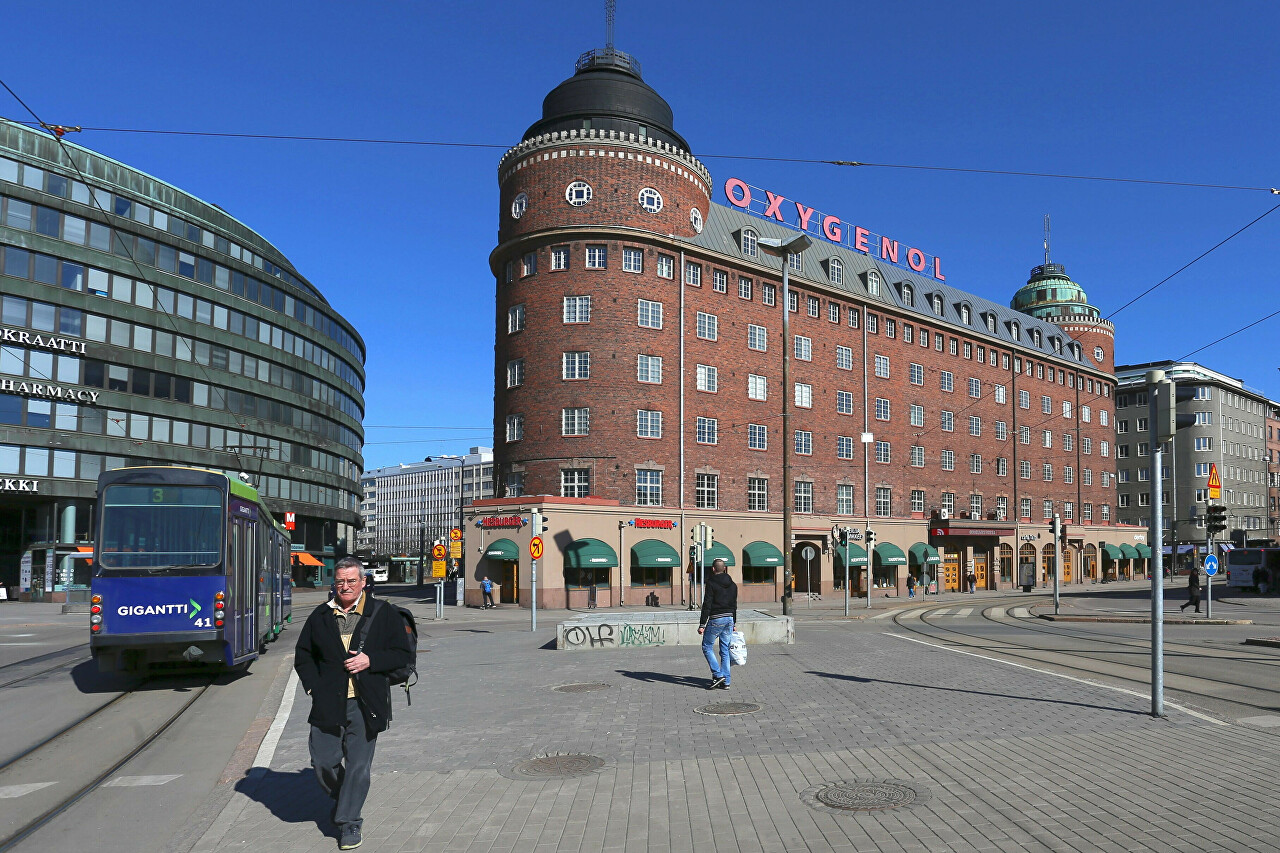 Initially, the house had a corner shape and one tower, which faces Hakaniemi Square. In 1929, the north-eastern part was built and the house acquired the shape of a triangle. In the courtyard there is a round pavilion, which at first occupied the Arena cinema hall for 500 spectators, so over time the house received the name Arenan-talo, which literally translates as "Arena House". It is now home to the Arena-näyttämö Theater, whose repertoire includes concerts, comedies and musicals.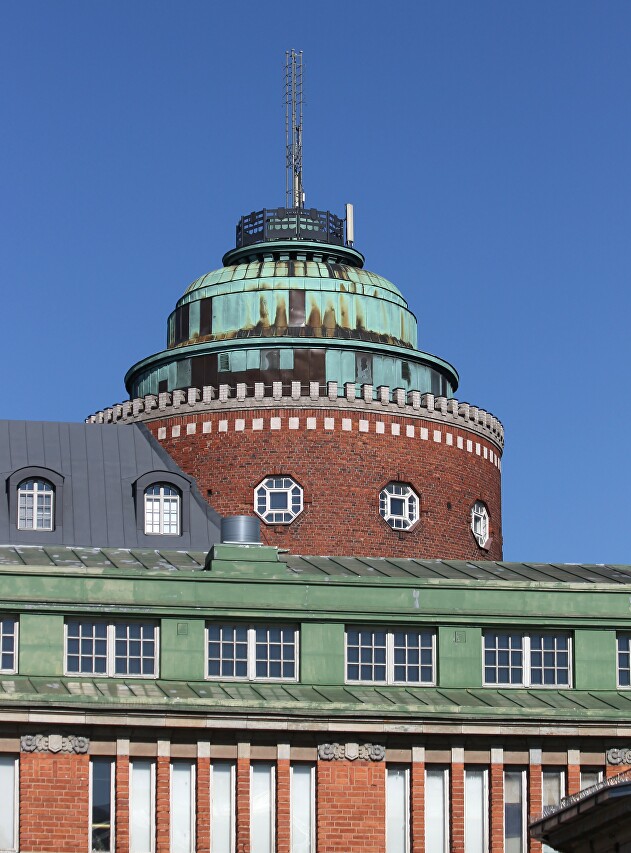 The first tower is notable for hosting Helsinki's first private radio station in 1924, owned by the Young Writers ' Association Nuoren Voiman Liitto. This tower has a sheet iron roof with a black tar surface, the eastern tower is covered with copper sheets and has a green color, the white roof of the northern one is made of galvanized iron. The towers house cafes with amazing views of the city.