Aleksis Kivi Memorial, Helsinki
In the northern part of Rautatentori Square, in front of the Finnish National Theatre, there is a monument to the founder of Finnish professional literature, Alexis Kiwi (1834-1872). The future writer was born in a poor family of a rural tailor Eric Stenvall, and entered school only at the age of 12, and after graduating, at the age of 23, he entered the University. Lack of funds and health problems prevented him from regularly attending educational institutions, so Alexis mainly engaged in self-education. The debut of the young writer was the romantic tragedy "Kullervo", written based on the Kalevala. The work published under the pseudonym Alexis Kiwi immediately attracted attention and was awarded the prize of the Finnish Literary Society. During his short creative life, Kiwi wrote twelve plays, one novel, and fourteen short stories. The most famous writer brought the novel "Seven Brothers", written in Finnish in 1870. Before that, all literature in Finland was written and published exclusively in Swedish, so "Seven Brothers" is considered the most important work of Finnish national literature. The novel, which tells the story of brothers living in the wilderness, also marked the beginning of Finnish literary realism. The writer died two years after the novel's completion, one year short of publication and recognition.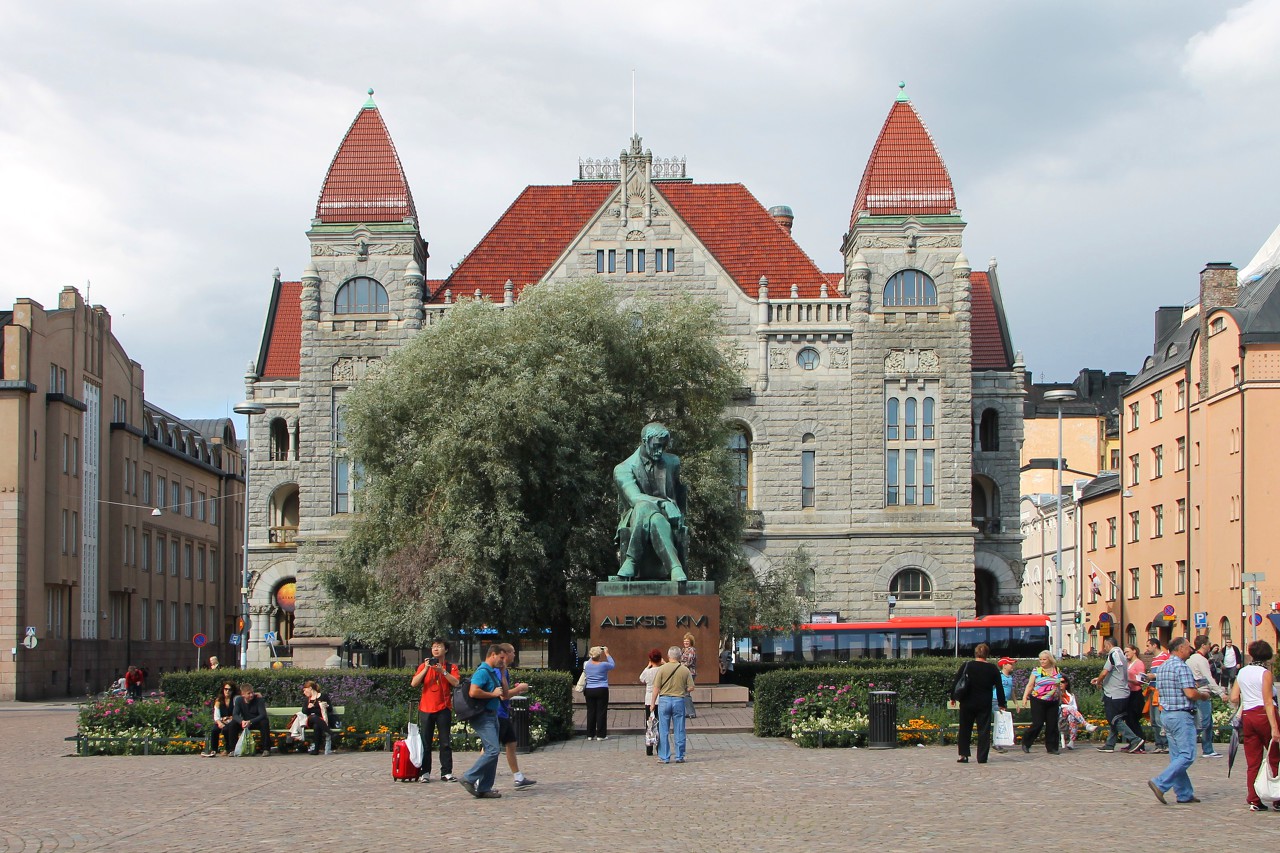 In 1922, the literary society celebrated the 50th anniversary of Kiwi's death and at the same time the idea of creating a monument to the writer appeared, but more than a decade and a half passed before the implementation. The competition of sketches and models of the monument was held twice, in 1928 and 1930, as a result, the work of Väine Aaltonen won. The plaster model was completed in 1934, and the sculptor spent more than two years creating it. The work on the monument was financed from public donations, so another five years passed before the casting of the bronze sculpture. The sculptor made the writer's face based on a portrait made by the artist Albert Edelfelt, who, in turn, used a posthumous drawing of a Kiwi made at his funeral by Ernst Albert Forsell. The monument was unveiled on the writer's birthday on October 10, 1939. Since then, this date has been celebrated as Finnish Literature Day, but more often it is called "Alexis Kiwi Day".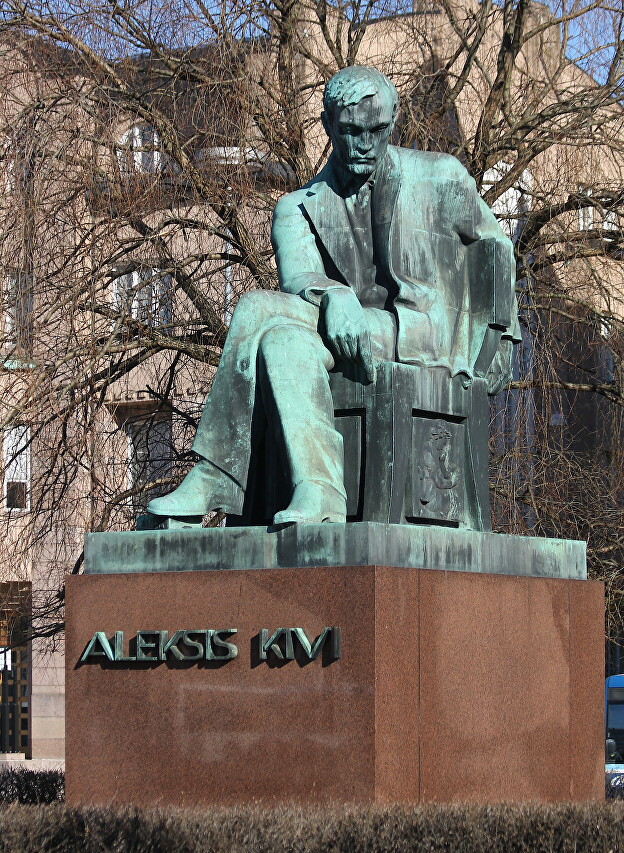 The sculpture depicts the writer sitting in a chair, between the legs of which you can see bas-reliefs depicting scenes from his works: Song of my Heart (Sydämeni laulu), Swing (Keinu) and Seven Brothers (Seitsemän veljestä). On the back of the chair are two stanzas from the poem The Melancholy (Ikävyys).