Portal del Romeu or Pilgrim Gate, Tortosa
On the Plaça Verde de La Sintra, to the left of the house of Grego, there is another attraction-the gate, which is called the Roman gate (Portal del Romeu, on map). It is believed that there was an entrance to a Roman fortress, but the structure dates back to the middle ages and most likely was built during the era of Islamic rule. An ancient legend tells about the rescue of the city from the Arab invasion by a lone pilgrim knight who defended the gate from the Moors in 1148. Tortosa is considered to be the beginning of the" Spanish " way of St. James, and pilgrims must pass through this gate, because they are often called Pilgrims.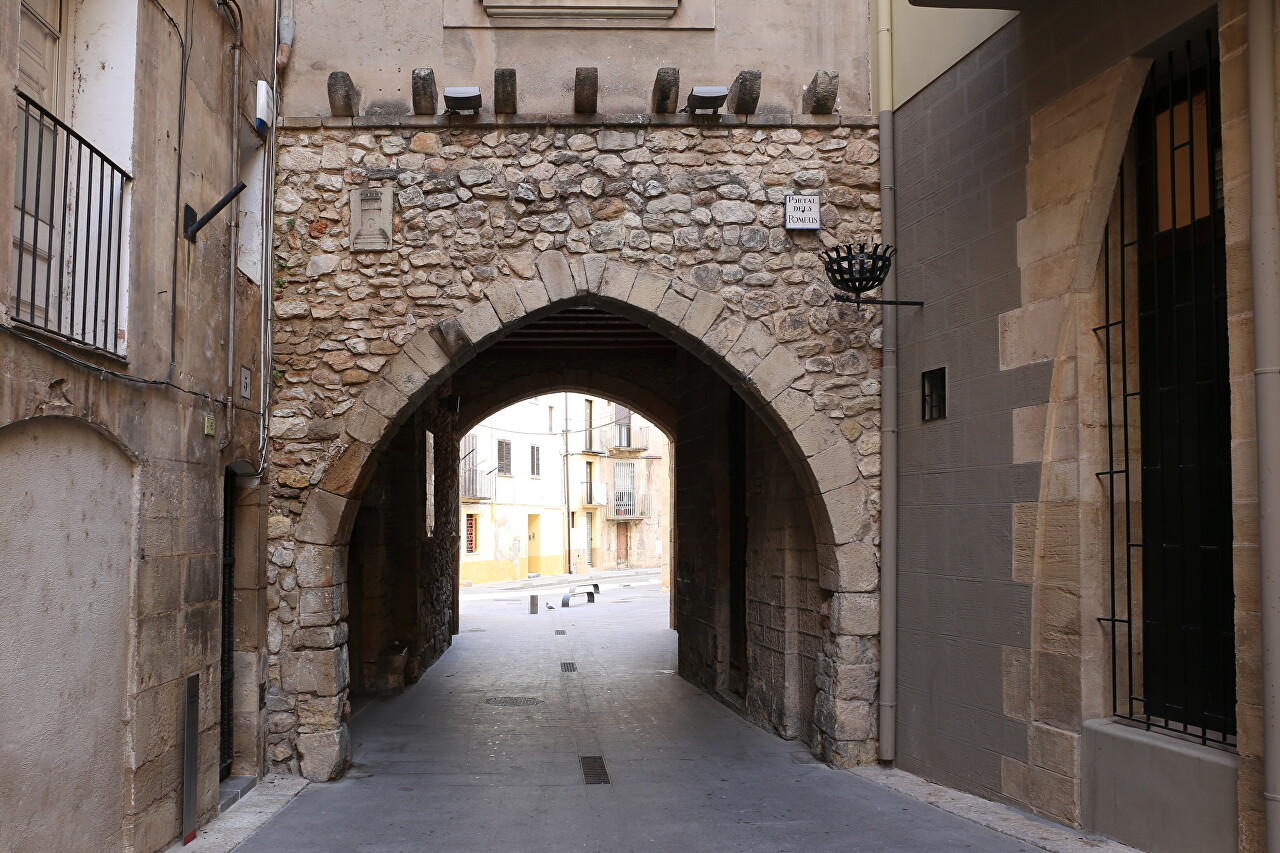 On the inner wall of the gate, you can see a bas-relief of St. James, and on the other side - of St. Christopher (pictured). These bas-reliefs were made in the 18th century, however, the image of Saint Christopher is mentioned in documents of the 14th century. This Saint is considered the patron Saint of travelers and sailors, and in Spain is considered a defender against infectious diseases. It is likely that his image appeared during the plague pandemic of 1346-1953, known as the"black death". In the left wall is a small altar with a statue of the Madonna and child. The chapel dates back to 1650 and was built in honor of getting rid of the plague of the 17th century.