Torre El Fadrí, Castellón de la Plana
The symbol of Castellon, the bell tower of St. Mary's Cathedral, was built separately from the church, and for this received the nickname "El Fadri", which means "Bachelor" in Valencian. The tower was built in 1440, thirty years later than the Cathedral. Under the direction of maestro Saera, the first tier was built by 1457, after which the construction stopped for almost a century and a half. In 1591, the Portuguese architect Damián Méndez developed a project for completion, work on which began two years later, and in 1604 the tower was completed.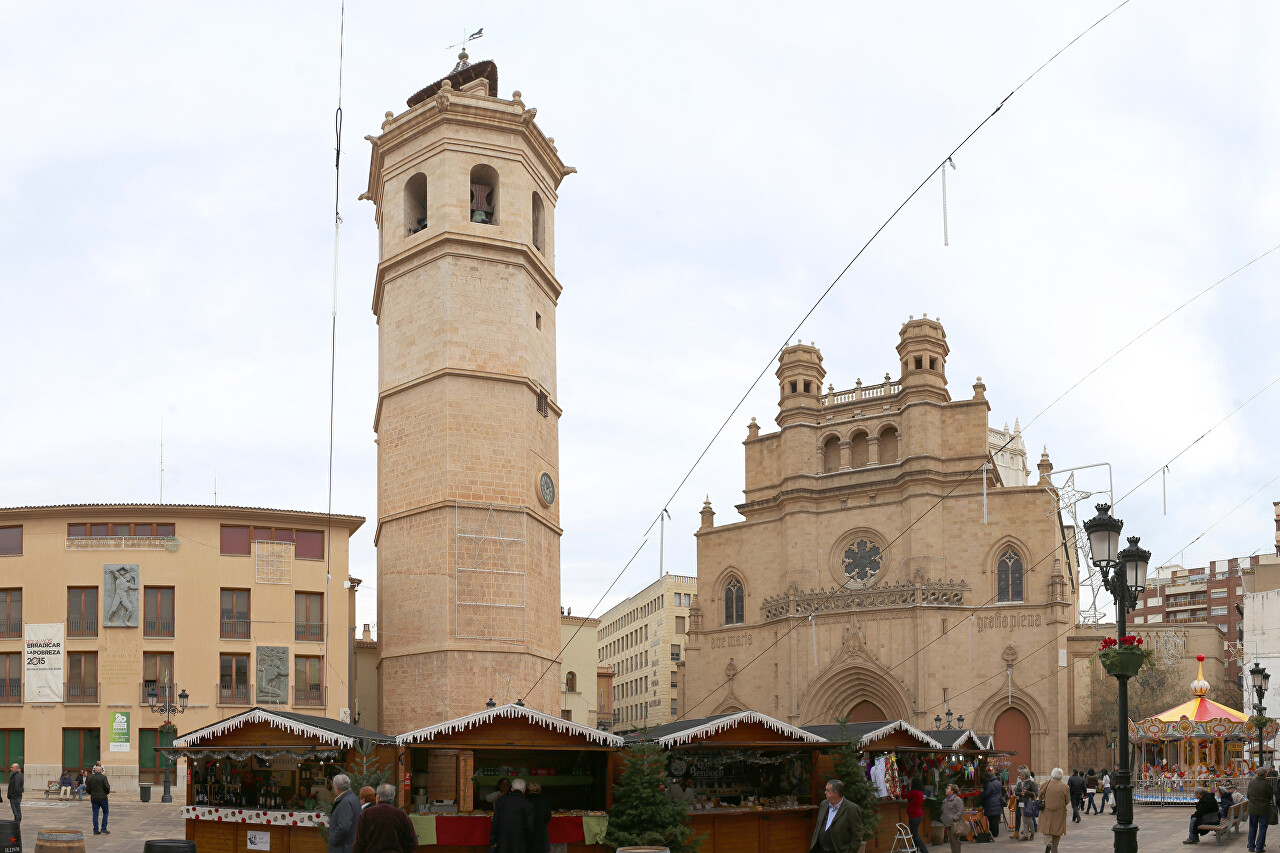 The octagonal structure in the Valencian Gothic style has a height of 57 meters and consists of four tiers. The lower level is occupied by the clergyman's room, then there is the clock room, even higher is the bell ringer's room, on the upper tier there is a belfry. The tiers are connected by a stone spiral staircase.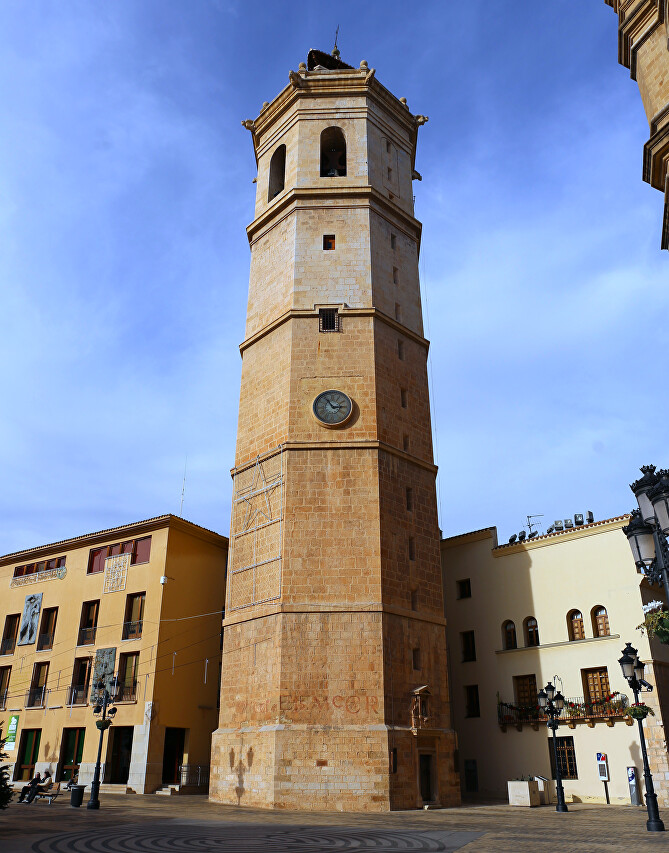 The tower is topped by a triangular tent covered with blue ceramics, with a weather vane spire.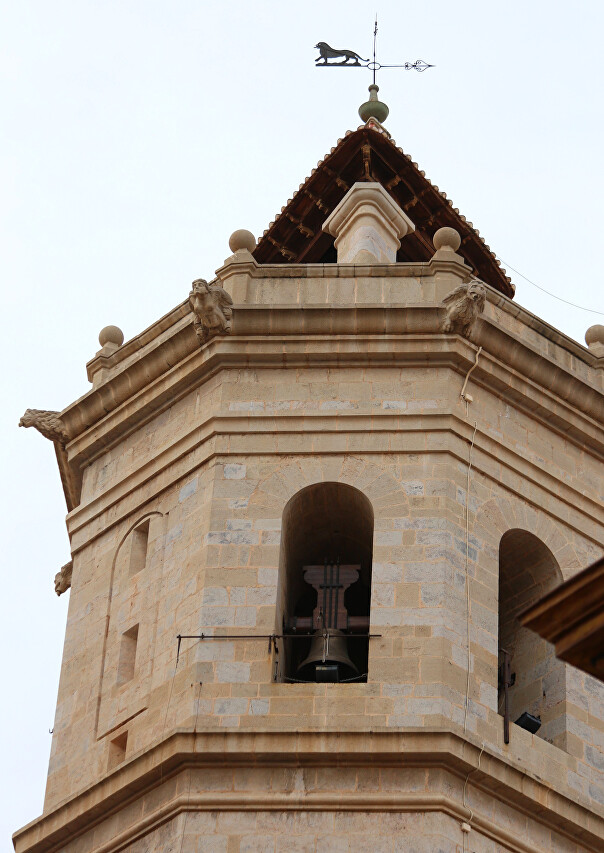 A bell is suspended under the tent. The cornice of the upper tier is decorated with 8 gargoyles in the corners, both in the form of grotesque animals and people.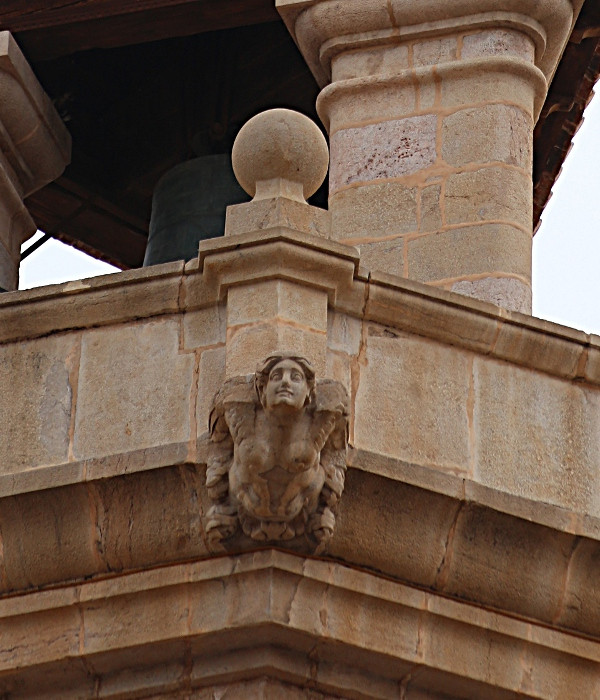 There are 8 bells on the tower-one under the upper tent, 7 on the sides of the tower. One of the sides facing St. Mary's Cathedral does not have a bell opening.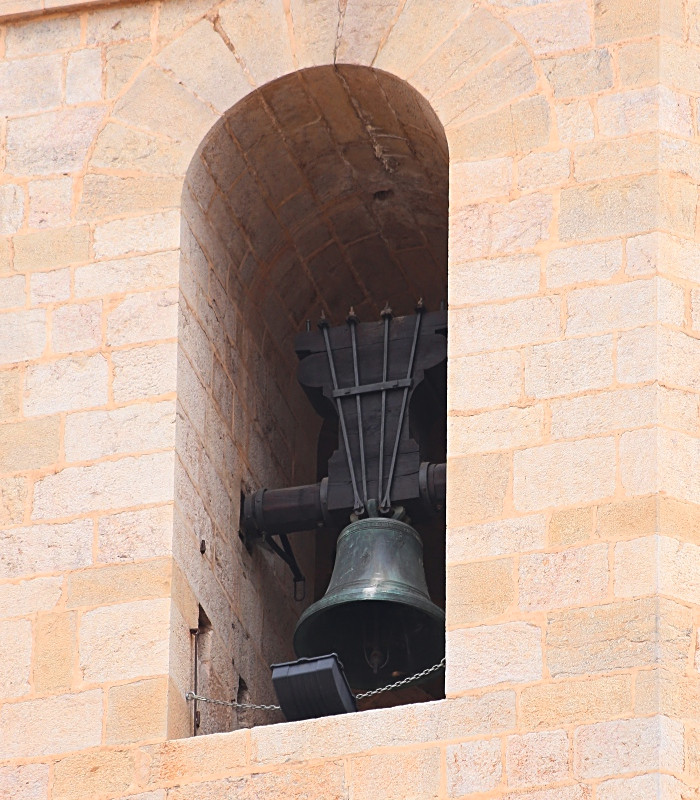 Portico over the entrance to the tower with the arms of Castellon.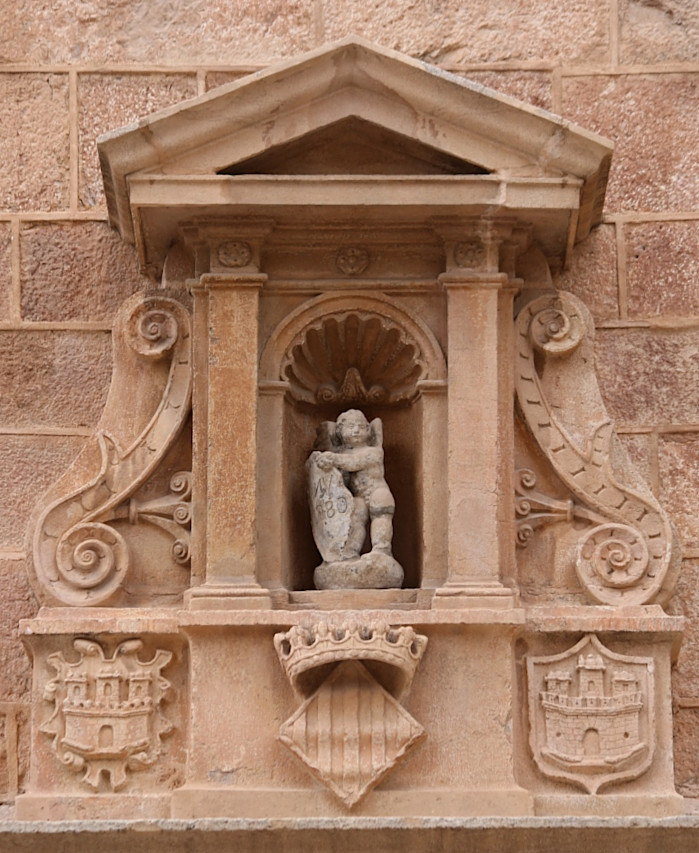 The tower is open to the public from Tuesday to Saturday, but only for one hour, from 12 to 13. You can go up to the belfry, which offers a wonderful view, as well as explore the clockwork.