La Caixa Towers
The complex of three buildings for the headquarters of the Catalan branch of CaxiaBank (Torres de la Caixa) was built in 1983. The project was designed by architects Francisco Mitjans Miró and José Antonio Coderch. The project was completed in 1974, but construction began five years later.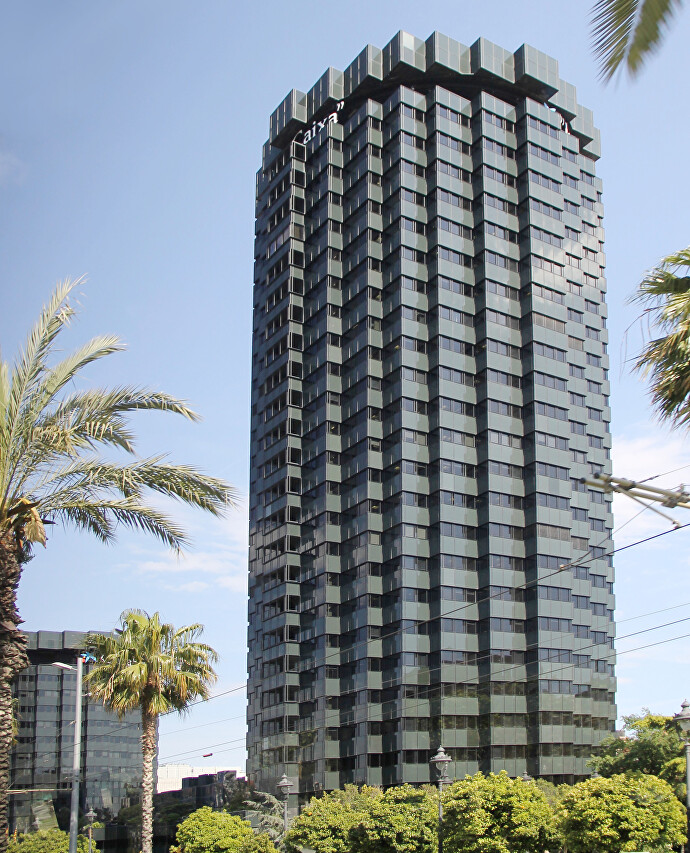 The two buildings are high-rises that are similar in style, but almost twice as tall. The tower La Caixa 1 has a height of 85 meters, La Caxia 2 48 meters, the number of floors respectively 26 and 14.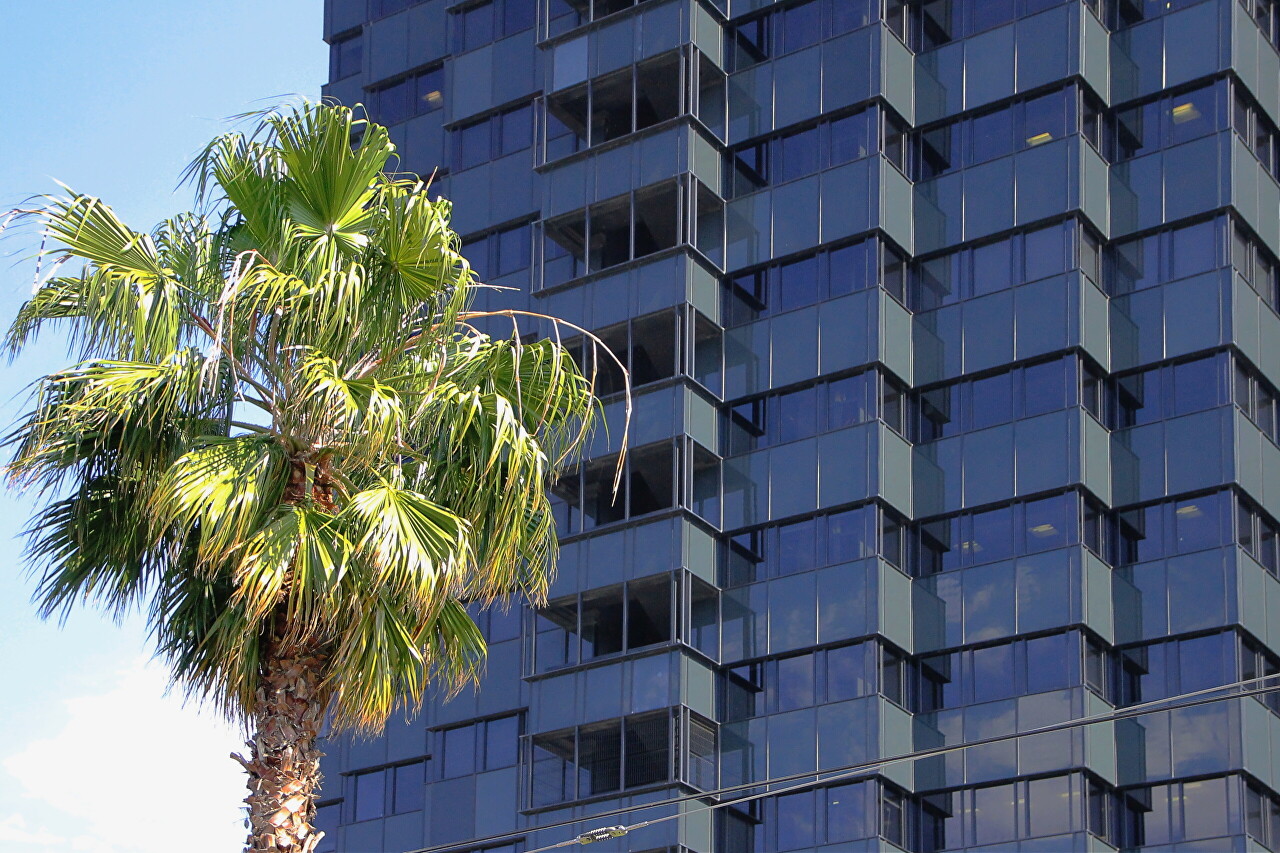 The second-to-last floors of the towers have balconies with bank logos moving around the circumference.