Passeig de Colom. La Gamba
Columbus Boulevard starts from Antonio Lopez Square and ends with the Columbus Column in Portal de la Pau Square. In old Barcelona, the Sea Wall, built in the middle of the sixteenth century, ran along the boulevard line. The wall was completely demolished in preparation for the 1888 World's Fair, and a huge International hotel was built in its place, with a wide walkway paved in front of it. The hotel was demolished immediately after the exhibition, and the alley was expanded.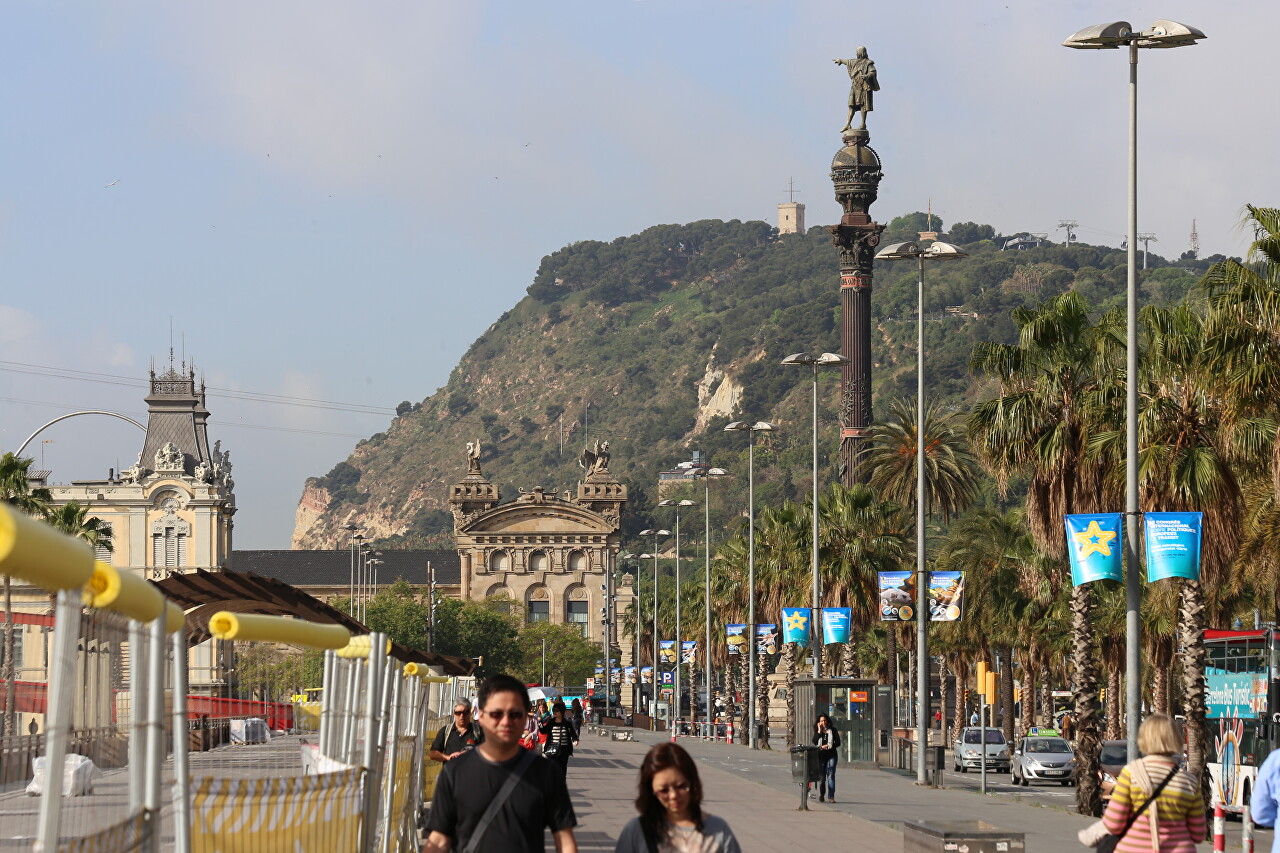 The boulevard runs parallel to the Moll de la Fusta embankment and is separated from it by the Ronda Litoral expressway. The wide pedestrian area is decorated with openwork wooden arches made in the shape of a sea wave.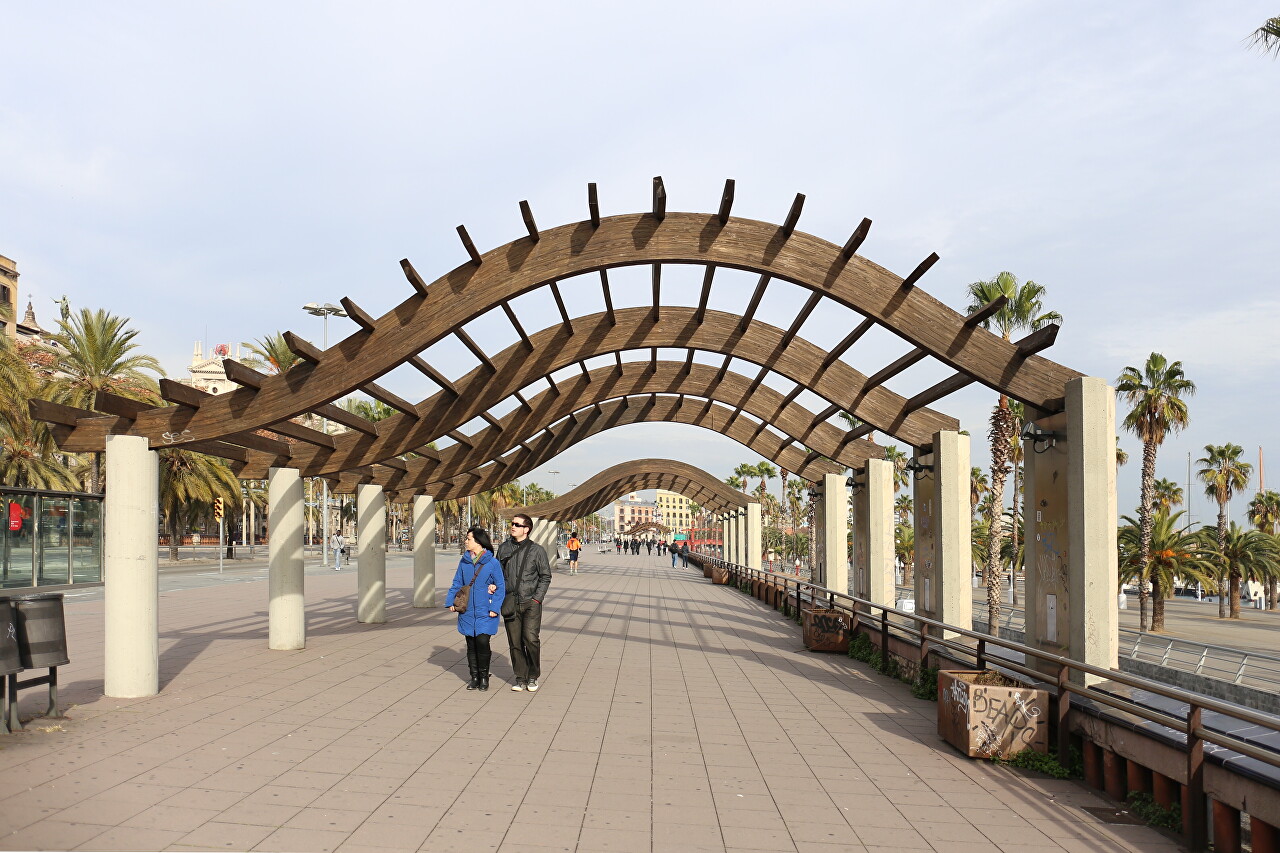 The main attraction of the boulevard and one of the most recognizable symbols of Barcelona is the Shrimp (La Gamba or Gambrinus). During the preparation for the Olympic Games in 1989, the embankment was reconstructed and several public catering facilities were built on it. One of the restaurants was designed by architect Alfred Arribas, who wanted to give the place a memorable look, so he invited his friend, sculptor Javier Mariscal, to create something original. This is how this smiling seafood made from fiberglass appeared. Restaurants on the boulevard were temporary, designed only for the influx of guests during the Olympic Games, and after they were finished, they were subject to demolition. However, the original figure, which was loved by residents, still did not disappear - after a long lawsuit with the city administration, with the assistance of the public and the press, in 2004 the sculptor managed to have his creation decorate one of the arches of the boulevard.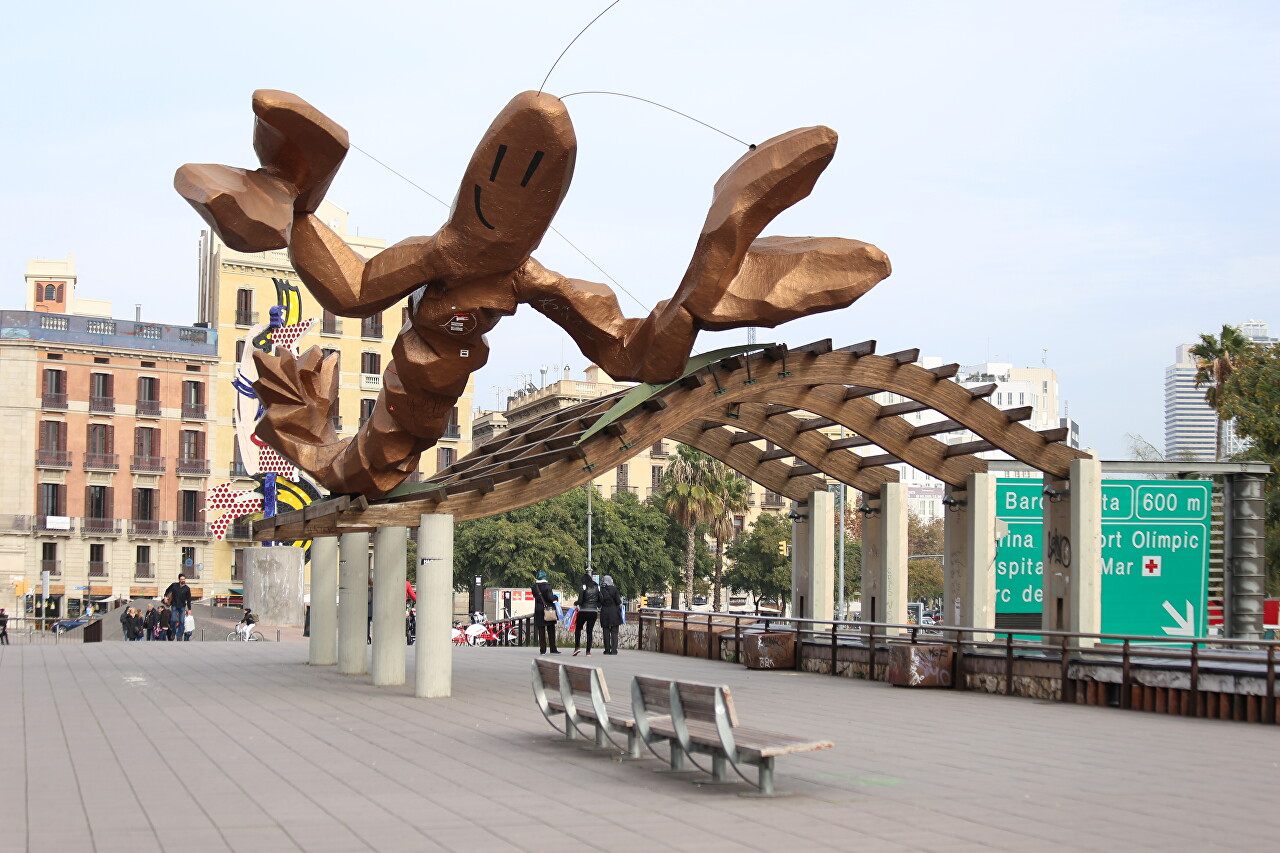 Despite the fact that there are no more restaurants here, the boulevard is still popular with tourists and residents of Barcelona.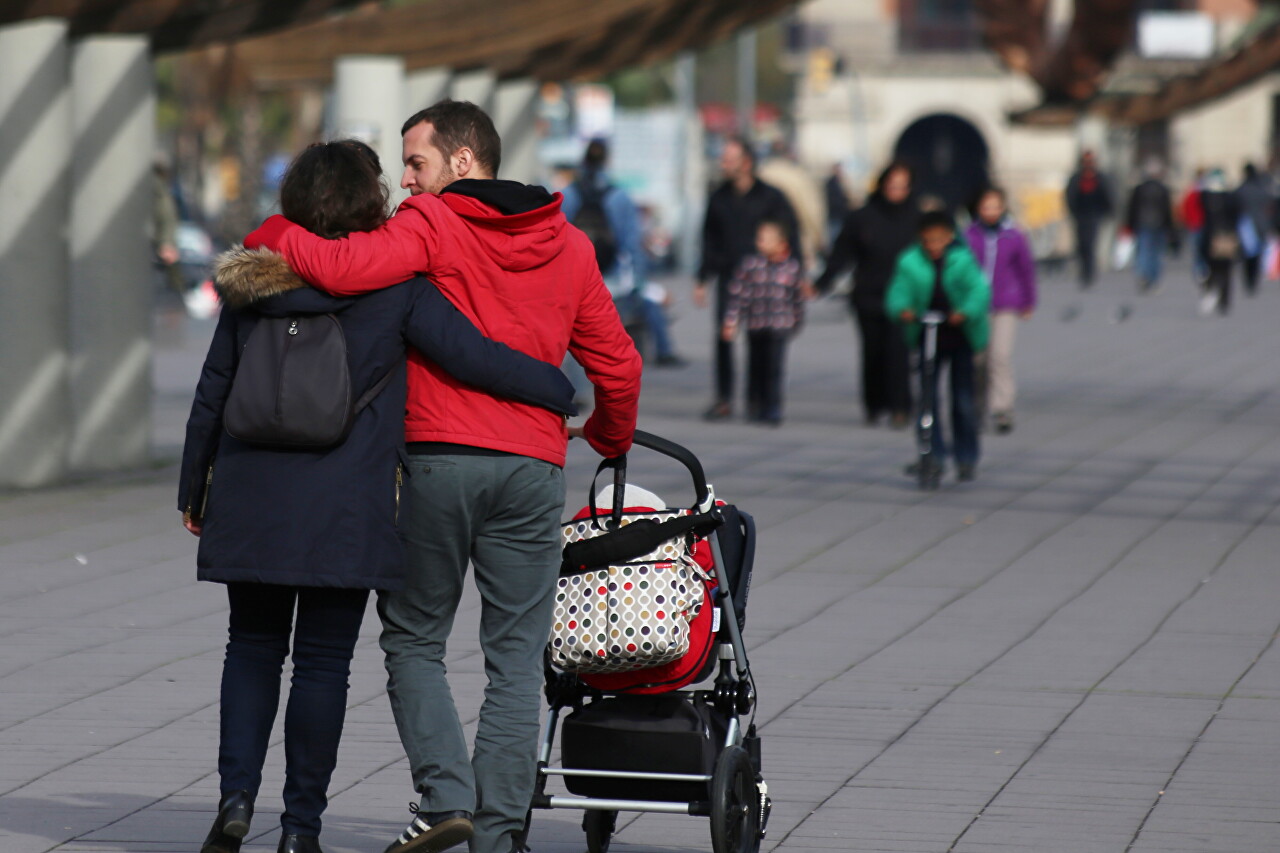 This is a great place for walking,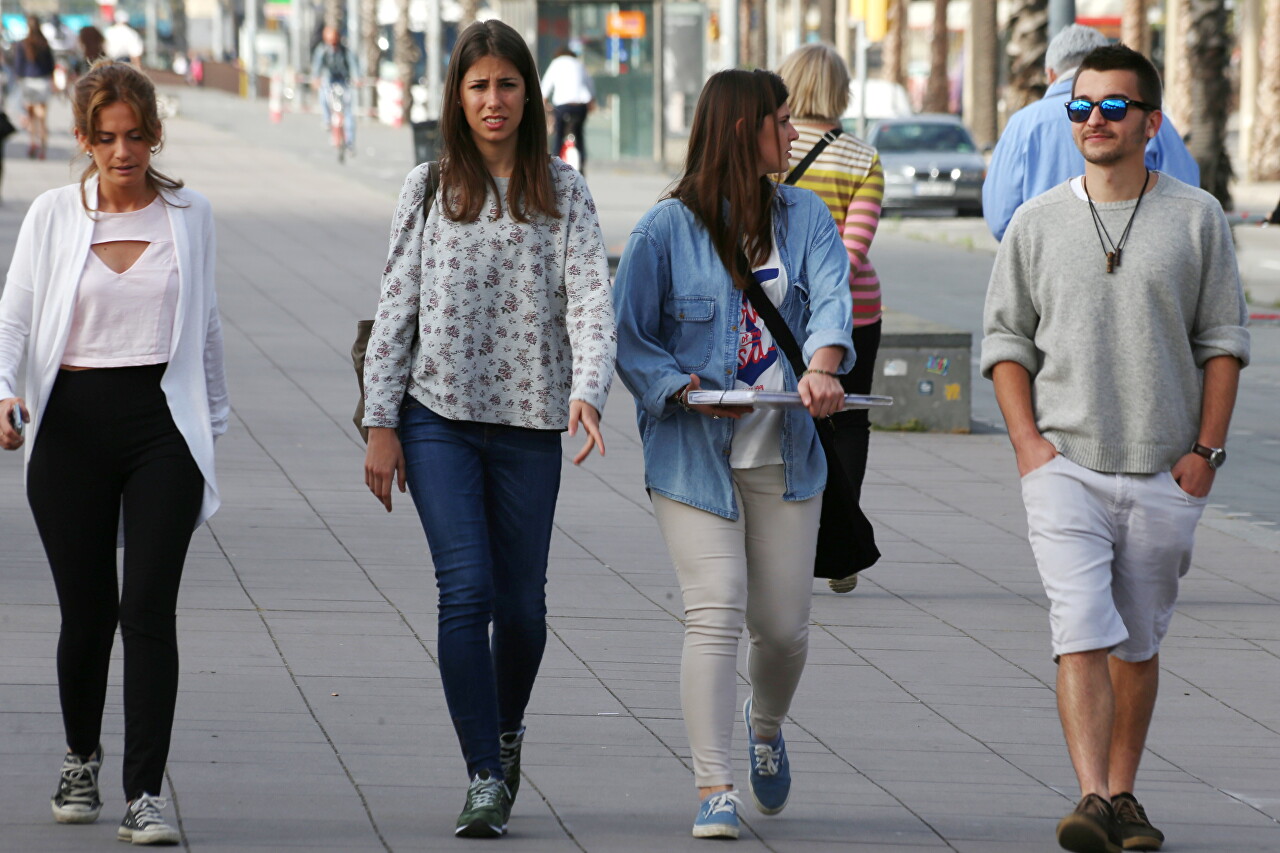 Despite the fact that there are two busy highways on both sides of the boulevard, the breeze from the sea brings fresh air, so you can always see running enthusiasts here.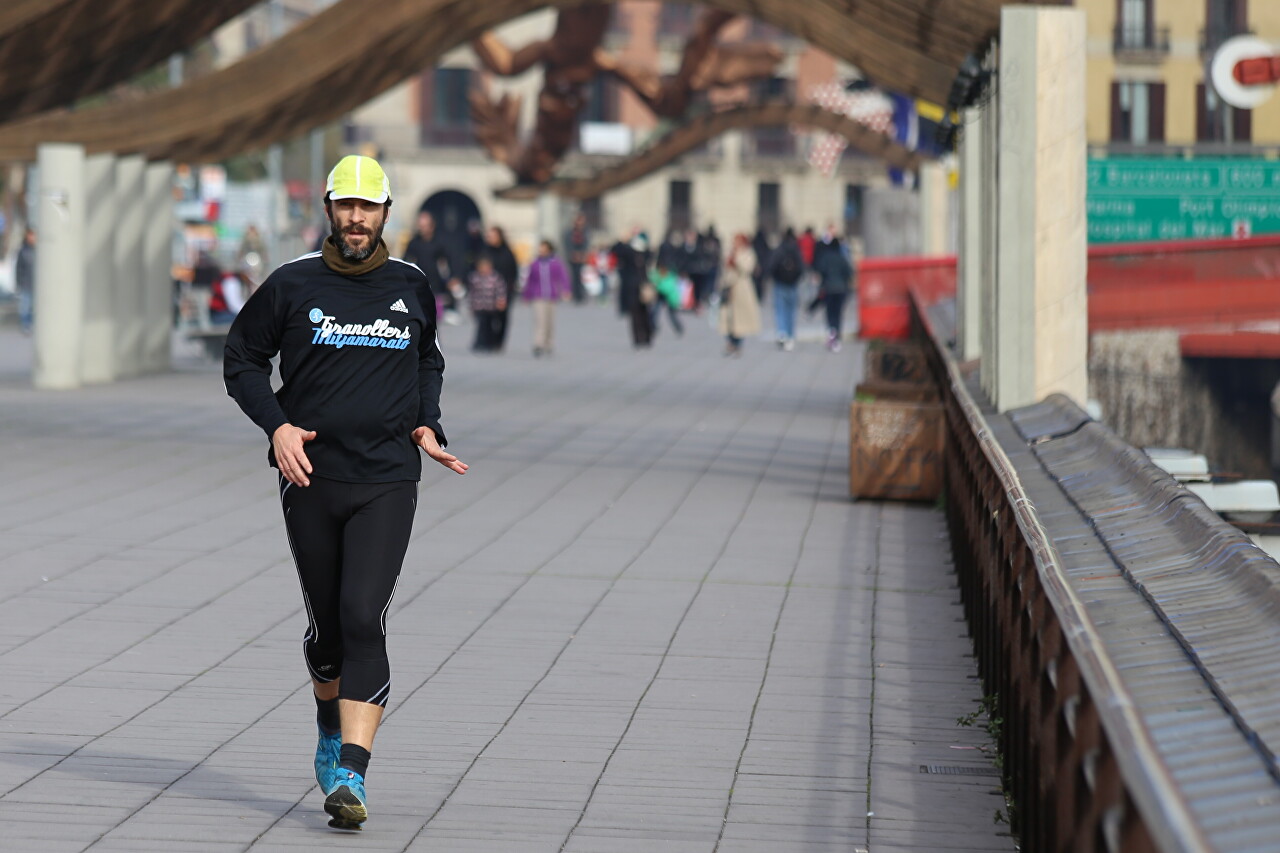 Two red pedestrian bridges spanning the Ronda del Litoral seaside highway connect Boulevard Columba with the Mole de la Fusta embankment.