Jesuit Church of the Sacred Heart
On Carrer de Casp, a block from Boulevard Gracia, is the Jesuit Seminary (college) church, an example of early Catalan modernism. The project was designed by architects Joan Martorell i Montells and Camil Oliveras i Gensana. Casp College opened on October 1, 1881, succeeding two Jesuit schools, Bethlem and Cordelles, founded in 1546 and 1659 respectively. Both were located on what is now the Ramblas and were closed after the expulsion of the Jesuits from Spain in 1767. The first enrollment consisted of 108 students in the Сasp school, and later the number of seminarians increased significantly. In 1883, the college began construction of the church of the Sacred Heart (Església del Sagrat Cor de Jesús), completed in 1889.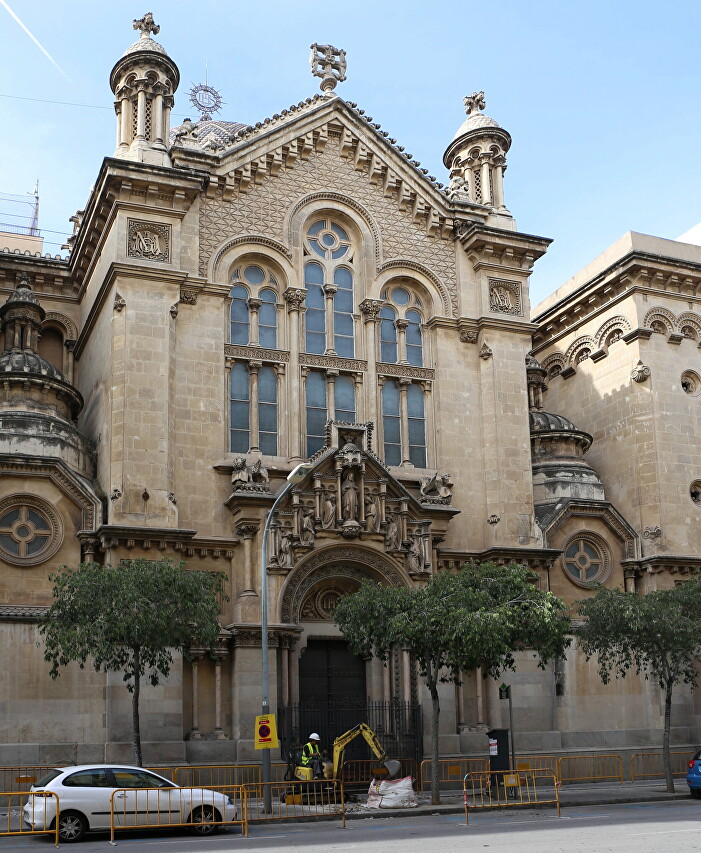 With the proclamation of the Republic in 1932, the Jesuit Order was dissolved and a municipal general education school was opened in the seminary building. After Franco's victory in the Civil War, the church again received state support, and the college resumed its work, occupying adjacent buildings as well. In 1971, the first women's group appeared, and since 1983, the study groups have become mixed. In 1978, teaching in Catalan began. Currently, more than 1,700 students are studying at the college. Among the college's graduates are Inaki Urdangarin, a bronze medalist in handball at the 1996 and 2000 Summer Olympics, and Francesc Vendrell, a well-known Spanish diplomat.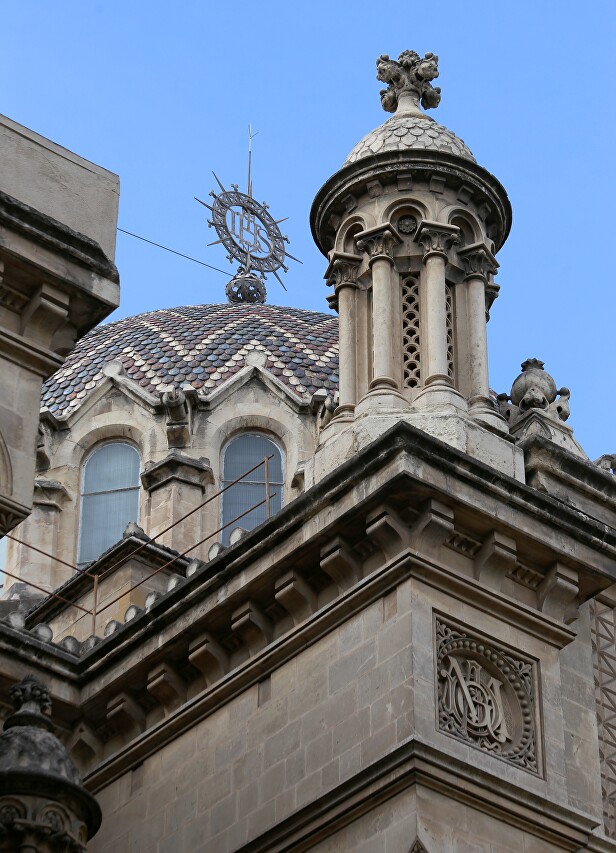 The design of the building is characterized as eclectic historicism, here you can see elements of Gothic, classical, Romanesque and Byzantine motifs. The main portal facing Kaspa Street is located on the right side of the transept and is decorated with sculptures of Jesus and kneeling angels.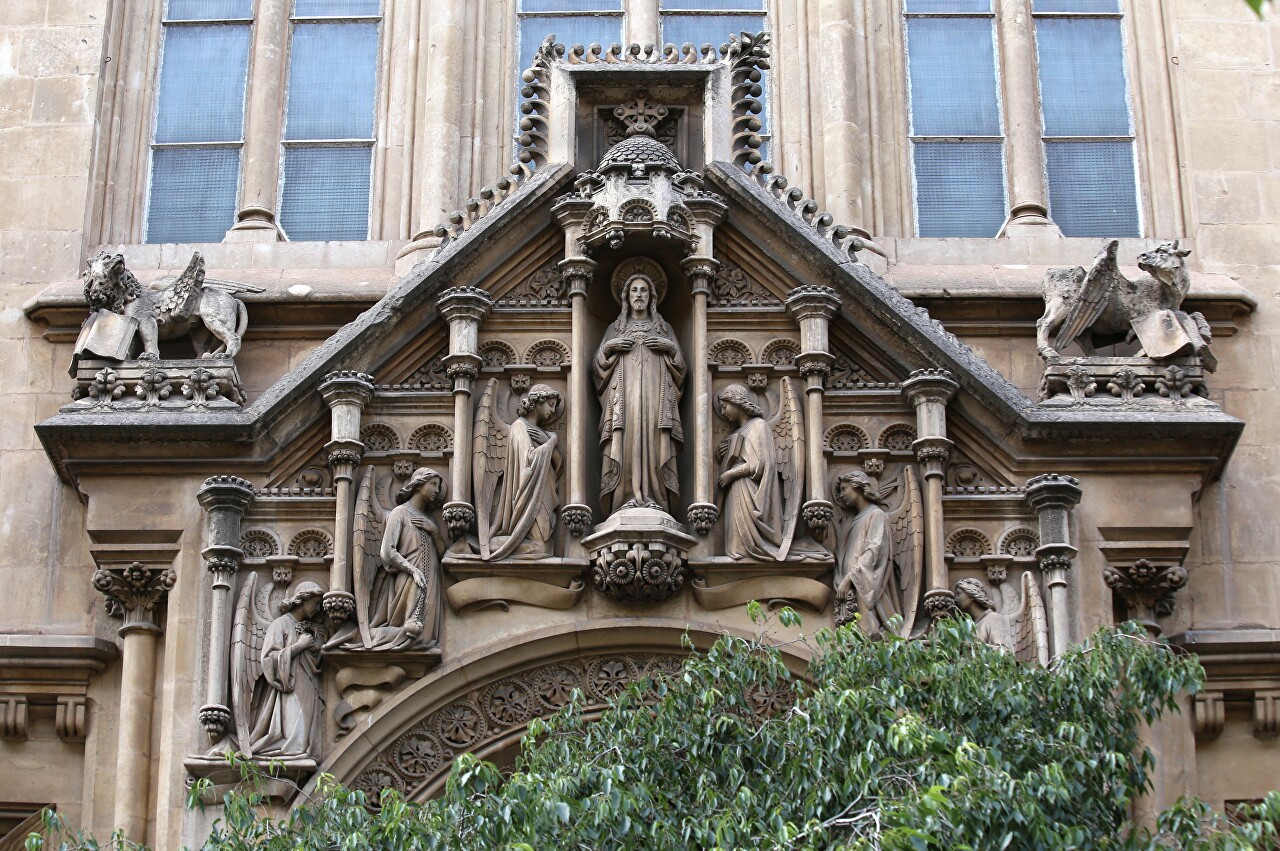 On either side of the main entrance there are two low chapels covered with domes. This building belongs to the first architectural experiments, which gave a decade later a powerful surge of art architecture, known as the Art Nuoveau style (Modernismo in Spain).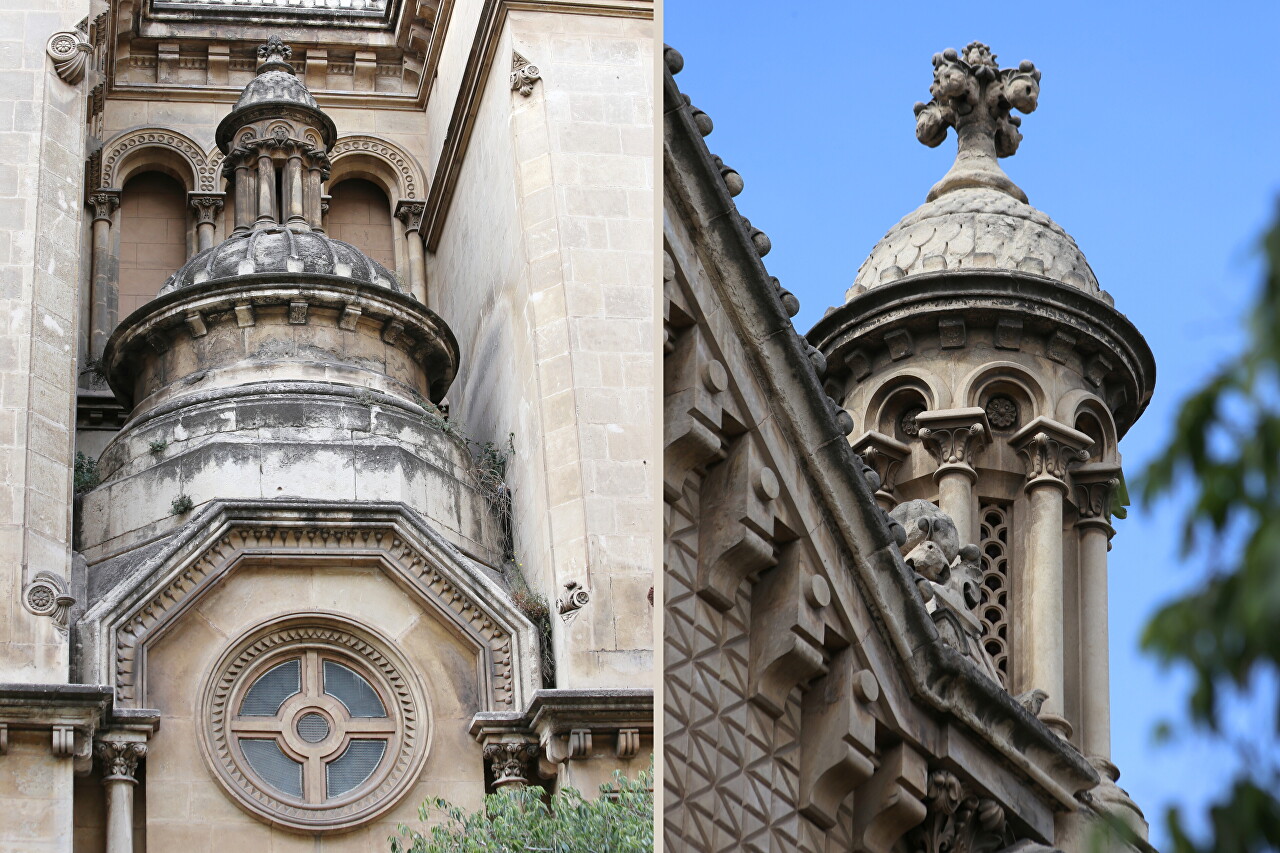 The church has a large central nave, covered with a dome, with a transept and apse. The dome is covered with colored ceramic tiles, shaped like inverted plates, and topped with a cast-iron emblem of the Order of Jesus.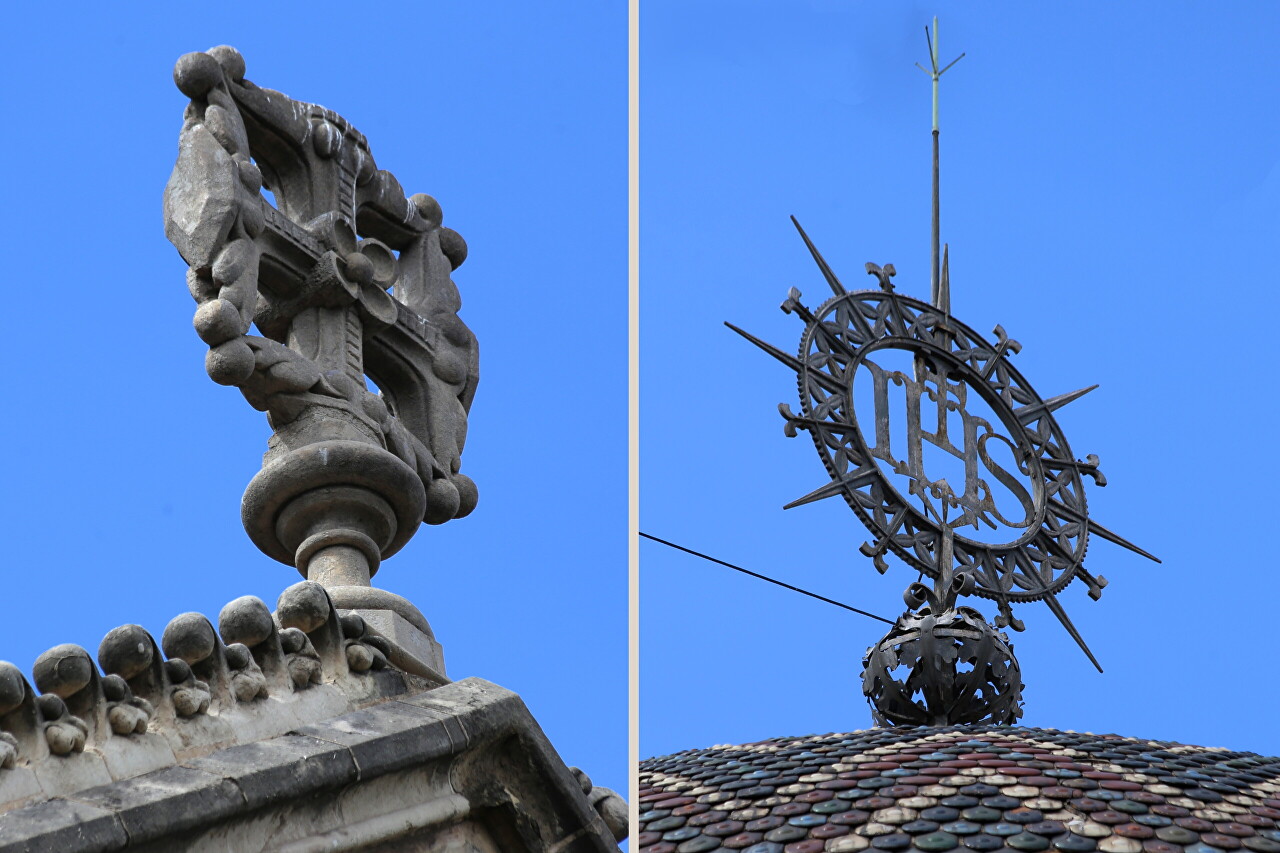 Sacred Heart Church on the map.