Casa Domènech i Estapà
The building No.241 on Carrer de València (map) was designed by Josep Domènech i Estapà and was built in 1908-1909. The architect lived in this house, which gave it its name. Asymmetry gives the building a memorable appearance - in the left quarter, 5 floors have wooden glazed loggias.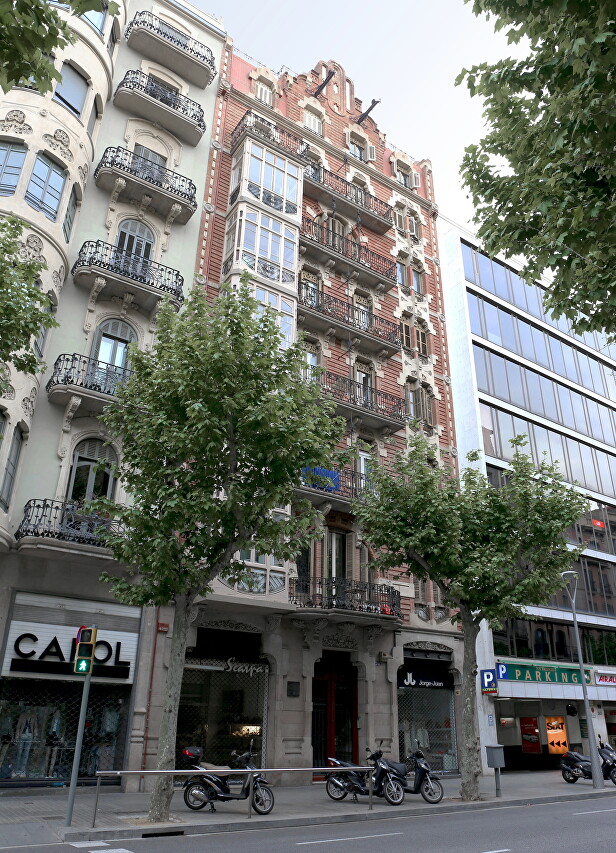 The relief brickwork emphasizes the lack of facade decoration , which is not typical of Catalan art Nouveau, but closer to the Central European school, in particular, the Belgian one. Otherwise, the design of the building is typical for all modern trends. The decor is represented by figured cast iron balconies and monochrome stucco ornaments depicting vegetation. The upper part of the Windows is covered with wooden panels, with cutouts again in the form of flowers and leaves.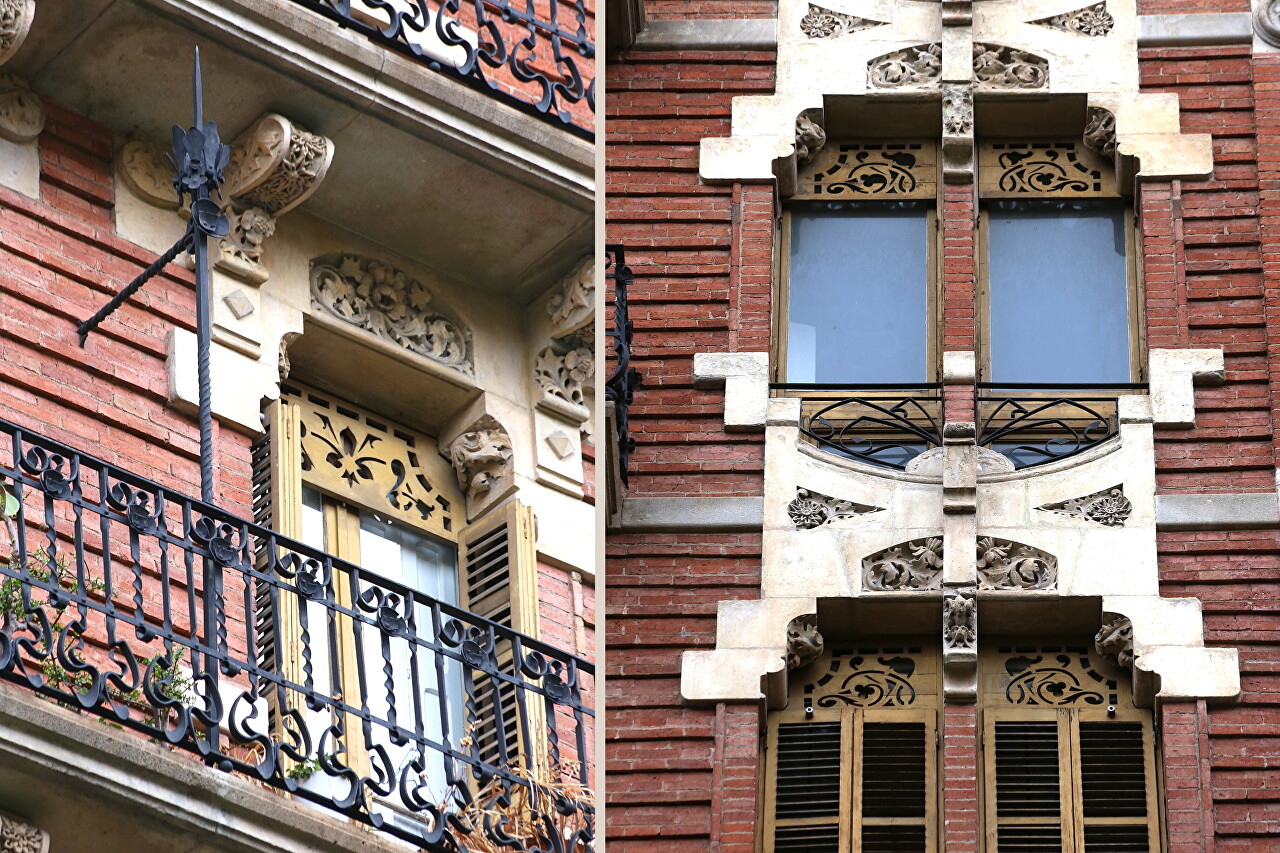 Later, the architect's son, Josep Domenech i Mansana, worked on the appearance of the house, rebuilding the ground floor and attic. In the original version, the pediment was a simple triangle, as in Central European buildings.