Church of St. Lawrence, Huesca
The patron saint of Huesca is Saint Lawrence of Rome (San Lorenzo), an archdeacon and great Martyr fried alive on an iron grate for refusing to hand over church treasures to the Roman Emperor Decius. According to legend, he was born on December 31, 225 in Huesca, which at that time was part of the Roman province of Tarraco and was named Osca. In the early Middle Ages, a Romanesque church was built on the site of the house where he was born, and at the beginning of the 14th century, on the instructions of King Jaime II of Aragon, it was rebuilt in the Gothic style. According to historians, at the beginning of the 17th century, the building was in excellent condition, but on September 30, 1607, the bishopric decided to demolish it and build a new one. To finance the construction of the townspeople imposed an additional tax. According to the surviving documents, the bishopric's treasury was extremely depleted at that time, and it is likely that this event was started to replenish it at the expense of the population. The construction took more than a hundred years, the church was consecrated in 1703, but the completion of the dome dates back to 1723. The facade of the church is made in the Renaissance style by Jose Sofí, it consists of three parts separated by pilasters, each with an entrance portal. Above the portals are niches with statues of San Lorenzo (in the center) and his parents. In Huesca, you may be told that it has the shape of a grill, where the pilasters represent rods, and the tower of the bell tower is a handle. Allegedly, this has associations with the bars where St. Lawrence was tortured. Of course, this story has no basis, because such kitchen utensils in the 18th century was not.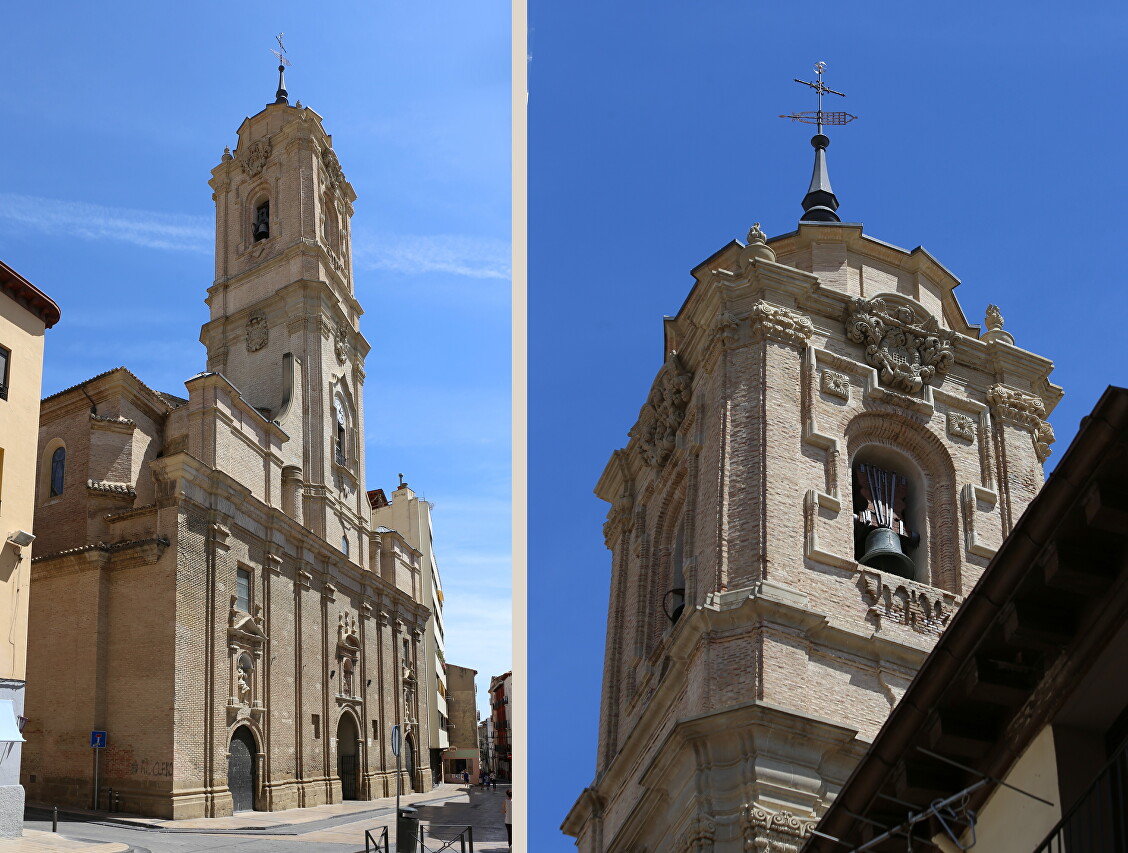 In 1884, the Vatican granted the church the status of a Basilica. The church received numerous donations from Aragonese and Spanish monarchs, so it has long been called royal (Real Basilica de San Lorenzo).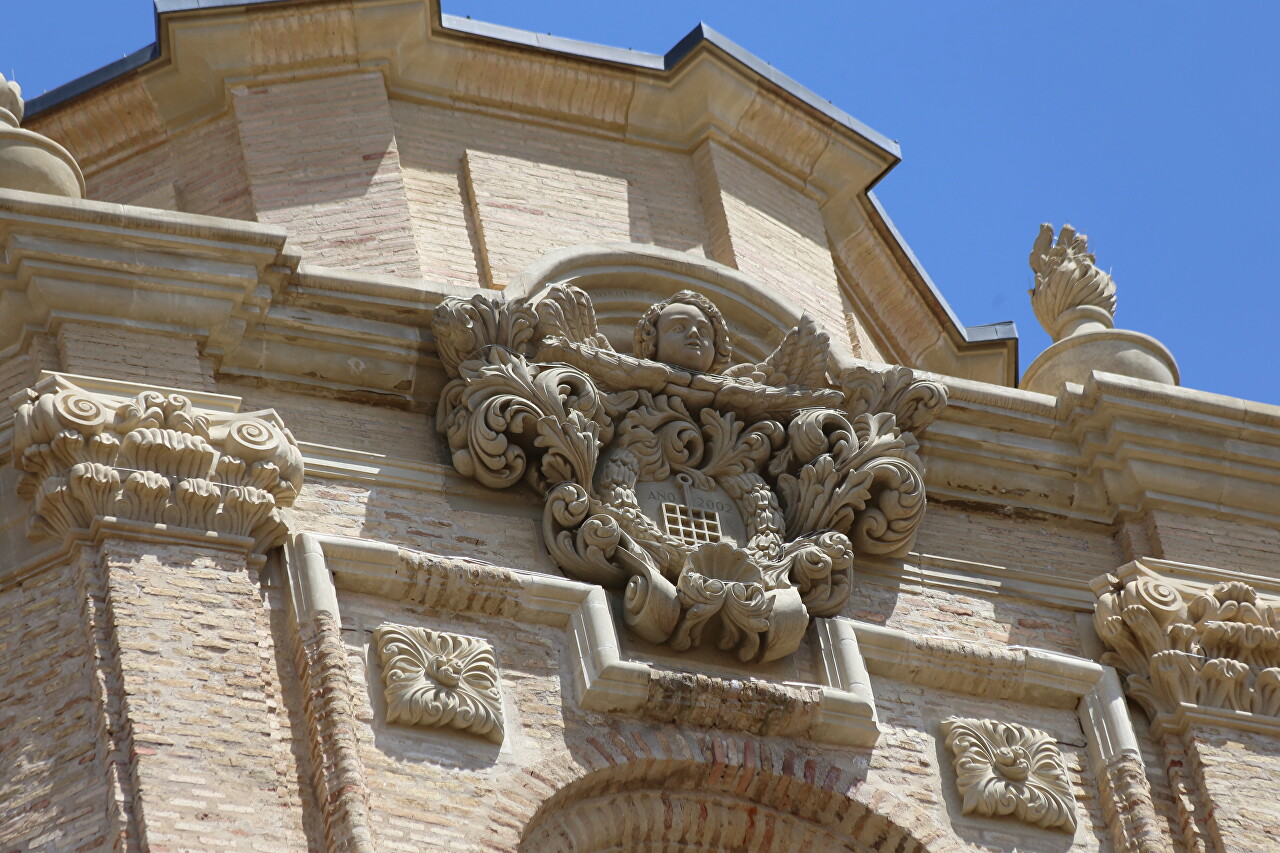 The interior space consists of three equal-sized naves separated by columns, with chapels located in the side aisles. The interior is decorated in a Baroque style. The altar is decorated with paintings depicting scenes from the life of St. Lawrence.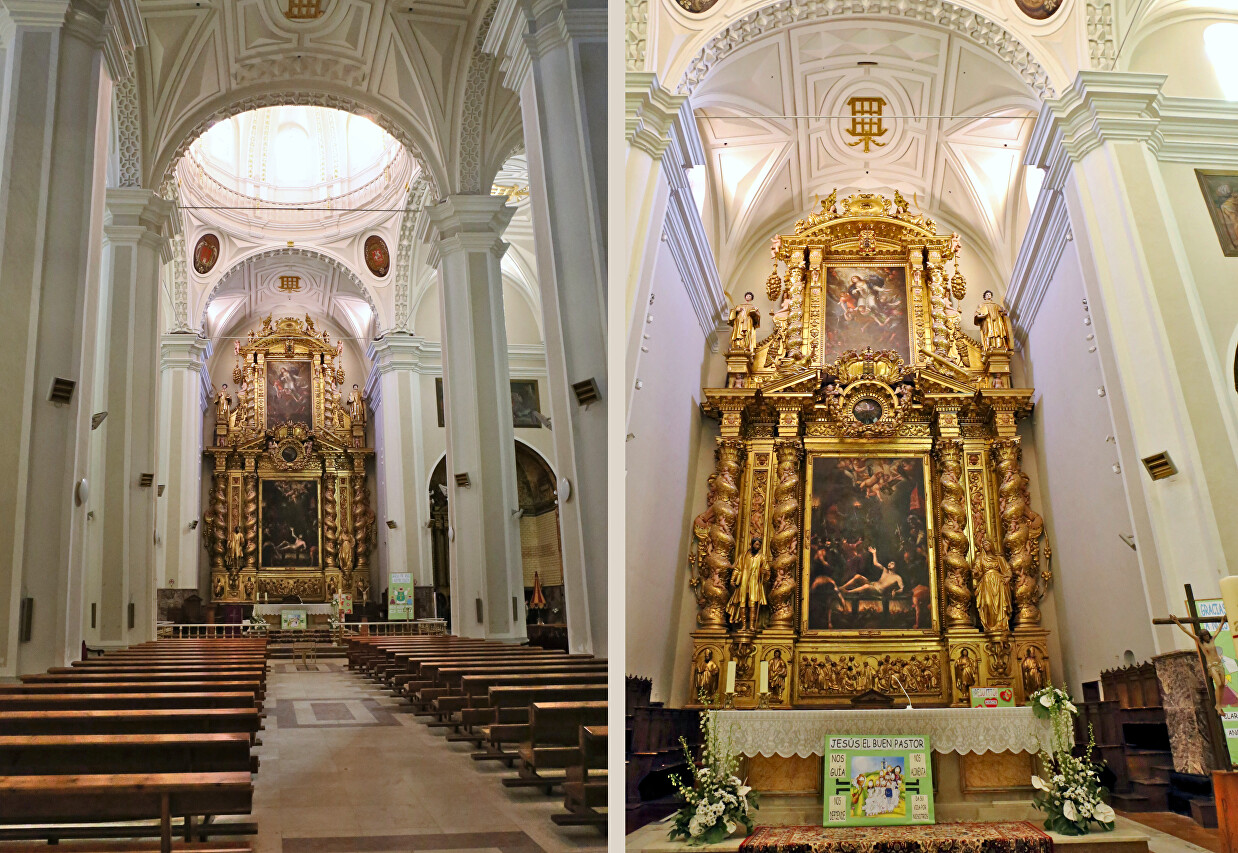 In the sacristy is a silver bust of San Lorenzo, dating from the 16th century. Every year on August 10, Huesca hosts a solemn procession led by this figure, as well as a lattice decorated with flowers. The church is located two blocks east of the Plaza de Navarra and can be visited in the morning from 9 to 2 pm and in the evening from 5 to 8 pm.