Borstplaat and Belle monuments, Amsterdam
In the northern part of the Red Light quarter is the Oudekerksplein square, where you can see two scandalously famous monuments.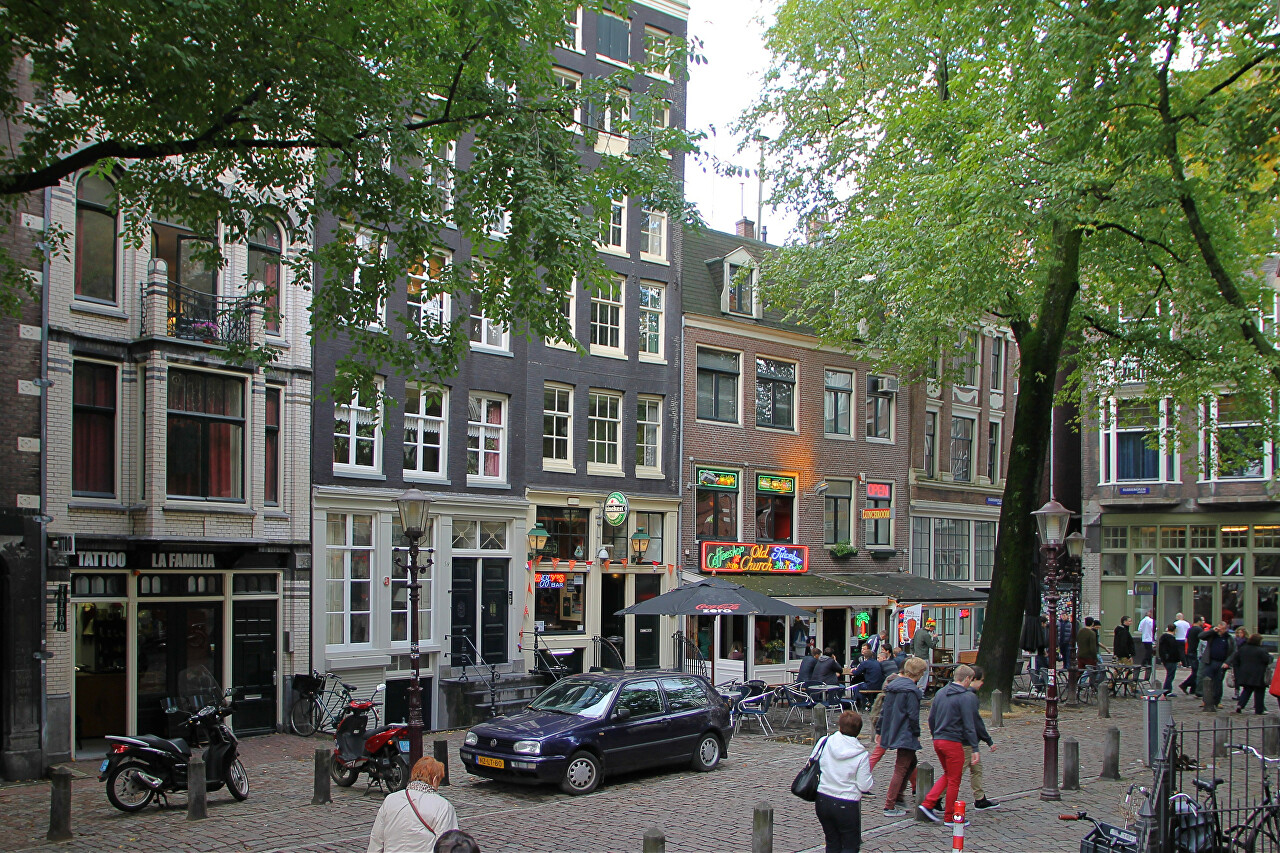 Opposite the southern facade of the Old Church, among the cobblestones, you can find a recess with a bronze bas-relief depicting a hand caressing a woman's breast. Sculpture Borstplaat (literally board with breast) appeared here one night in 1979, the author wished to remain anonymous. Despite the fact that the monument instantly became popular, the municipal authorities decided to remove it. Formally, it was announced that the alleged dismantling of the pavement violated the sound insulation of the basement, which was located under it. Although, in fact, the authorities went on about the religious and cultural community, which considered such a plot at the entrance to the oldest church in Amsterdam blasphemous. When trying to dismantle it, it turned out that it was not so easy - the bas-relief had a reliable concrete foundation. An anonymous sculptor, having learned about the attempt to demolish his creation and the reasons for the demolition, handed over to the city utilities a foundation project with recommendations for sound insulation. By this time, the "Chest" became so popular with tourists that the authorities decided to leave the monument in place, limiting the sound insulation of its base. In some places, you can find information that the author of this composition is the British illustrator of children's books, Robert Hodgson, but he himself has never confirmed this, and officially this creation is considered anonymous.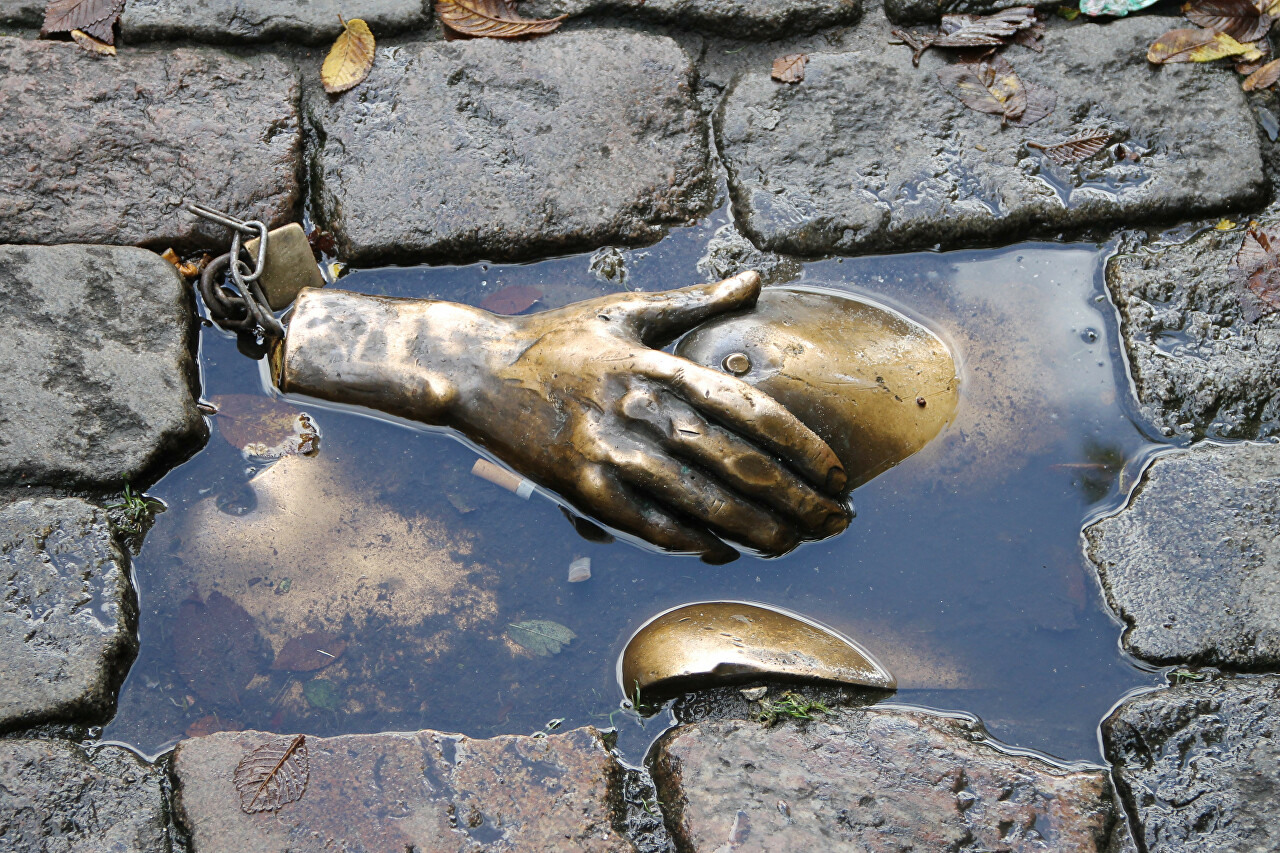 In front of the western facade of the Old Church is another popular tourist thematic monument - the Belle (prostitute). The monument was erected in 2007.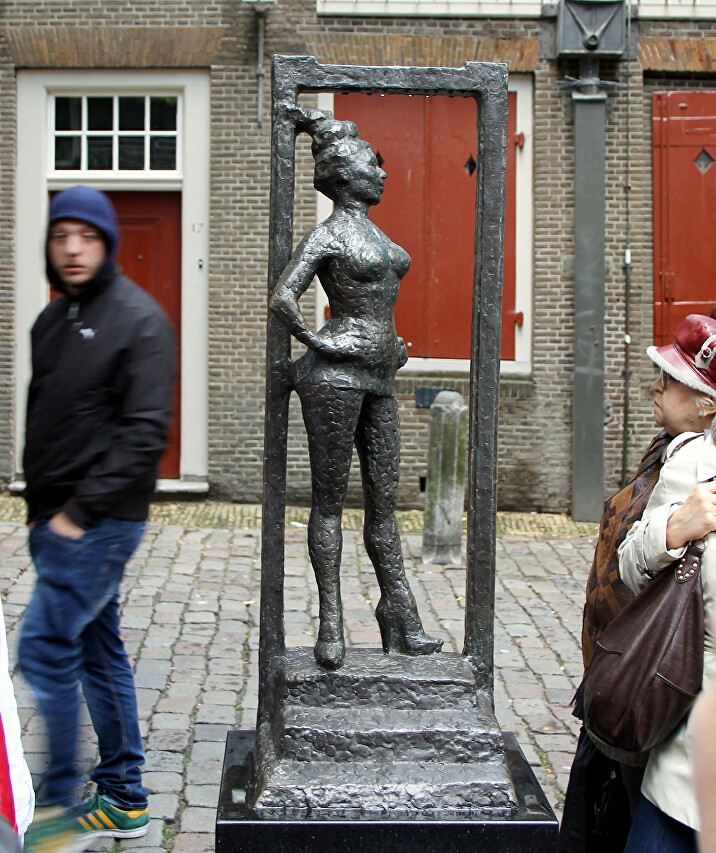 The sculptor Els Rijerse depicted a prostitute standing in the opening of a shop window. On the pedestal is written "Respect sexworkers all over the world".