Hundertwasser promenade, Vienna
In 2002, an embankment along the Donaukanal was built, named Hundertwasser-Promenade, in honor of the most famous modern Austrian architect.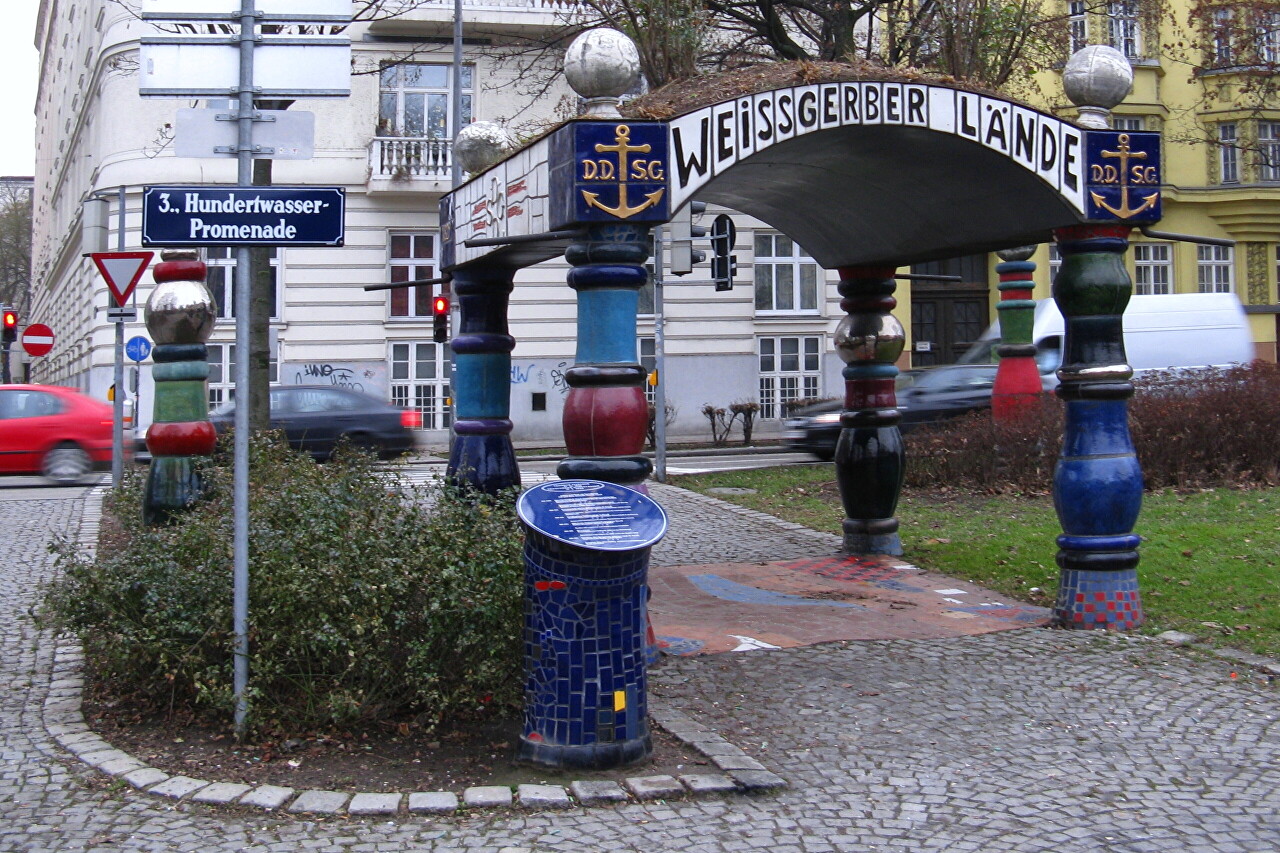 A cozy walkway, surrounded by greenery, it stretches between the Franzensbrücke and the Rotundenbrücke bridges. In the middle part of the promenade is the DDSG pier, decorated with arch-portico "Weißgerber Lände" built by "Vienna's Guadi" in 1994. Here from April to October stop boats (one of them is decorated again Hundertwasser), cruising on the Donau canal and the Danube (schedule and prices).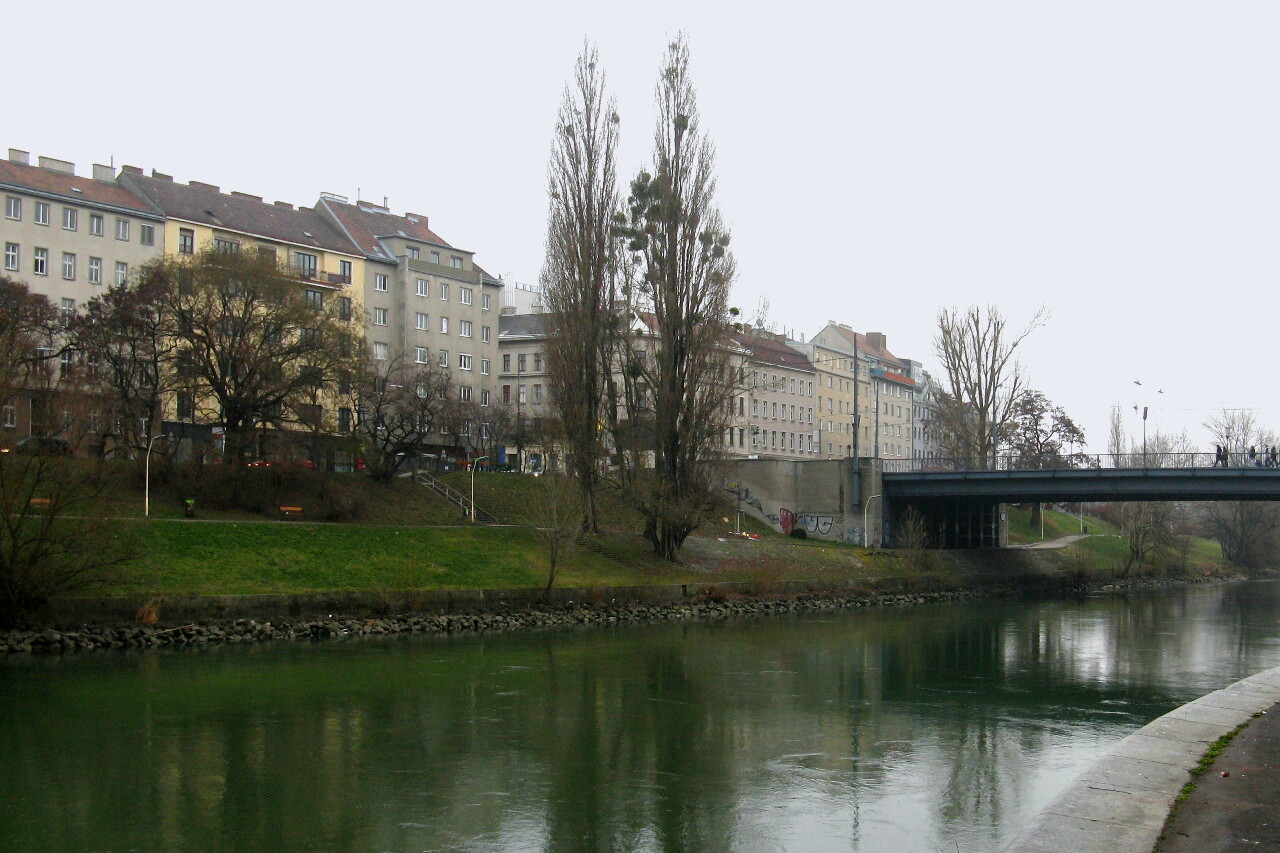 Two blocks from Rotundenbrücke in the embankment rests on street Kegelgasse where nearby is the famous Hundertwasser House.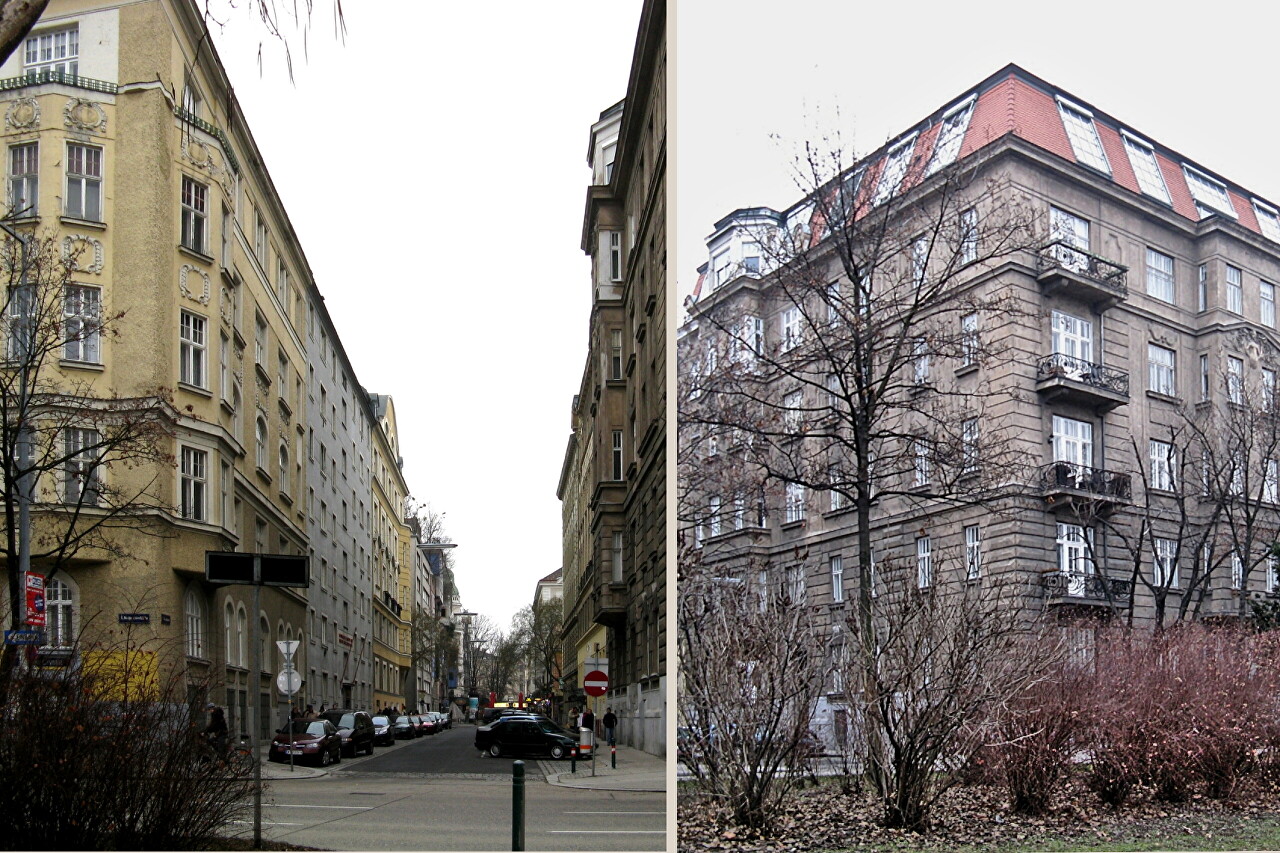 Over the past year, I have seen this building twice, so I decided to walk along the waterfront.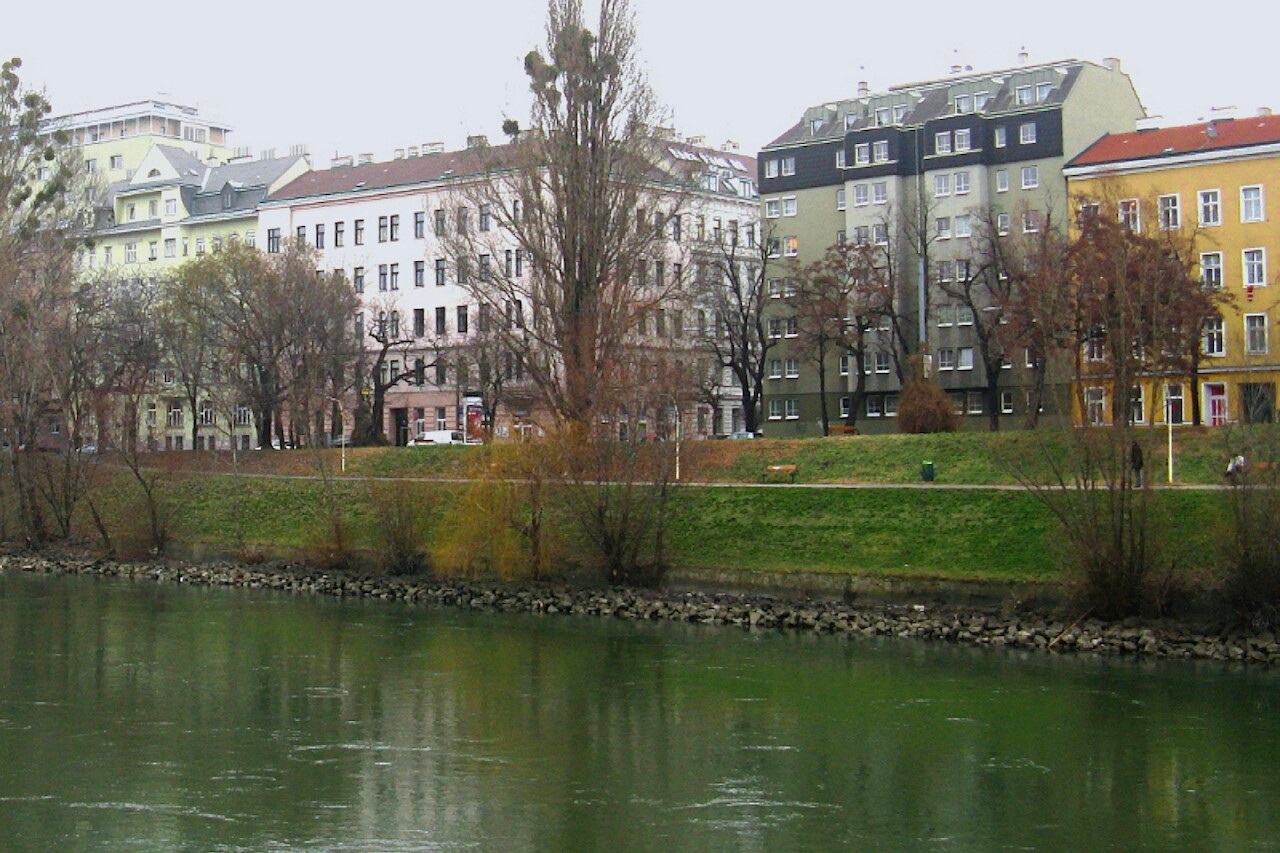 On the greenish water of the canal even in winter you can see a lot of ducks.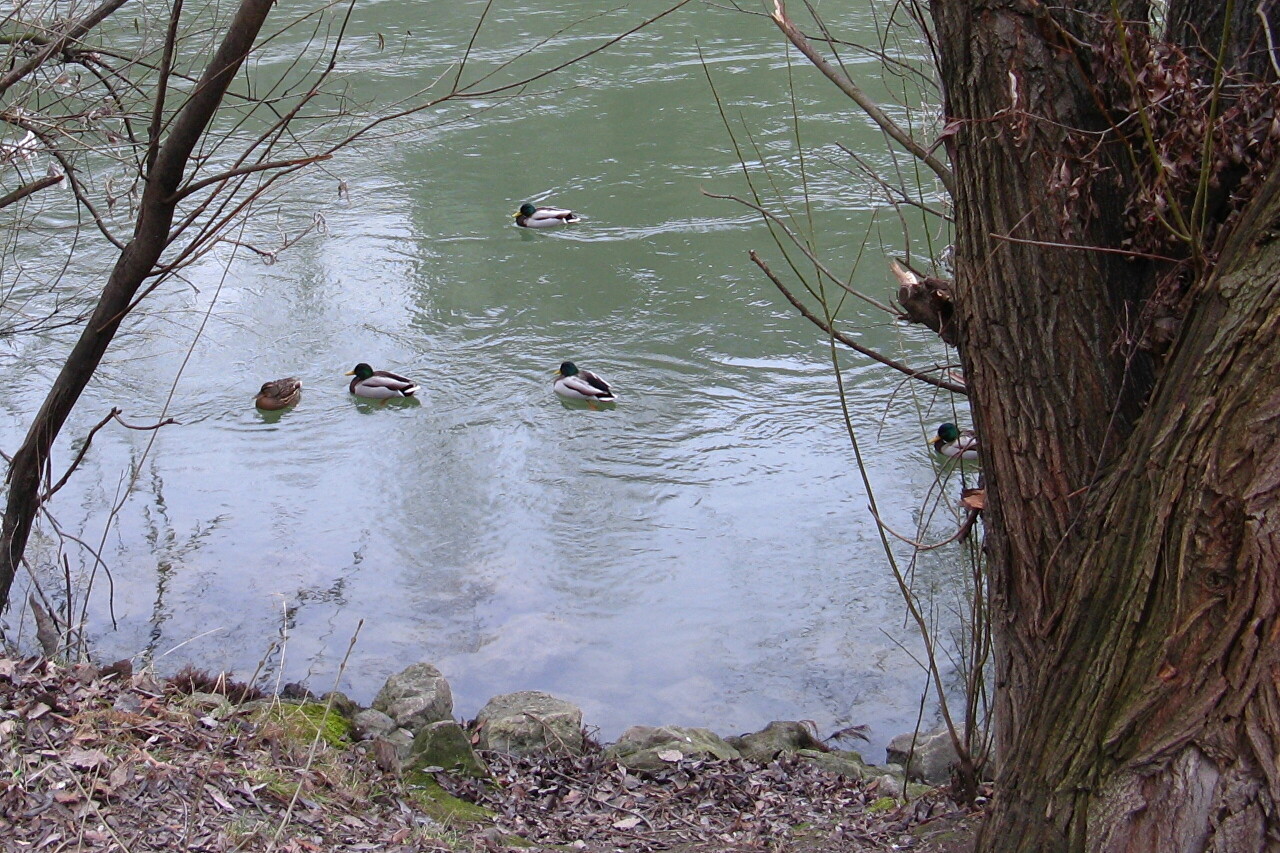 Hundertwasser Promenade, or rather the Weißgerber Lände street, was built at the turn of the 19th and 20th centuries.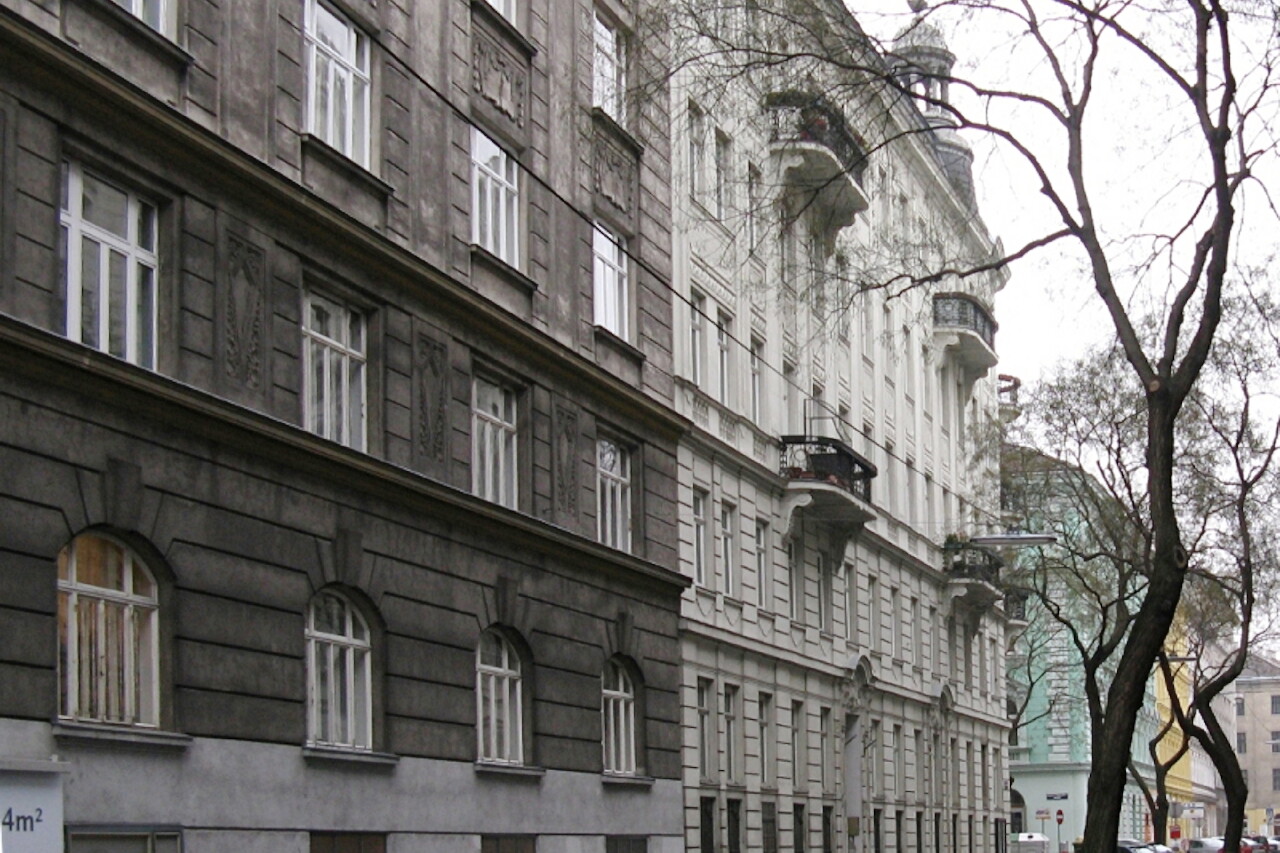 There are many buildings of the art Nouveau era, with typical floral ornaments of this style, curvilinear forms and lattice balconies of wrought iron.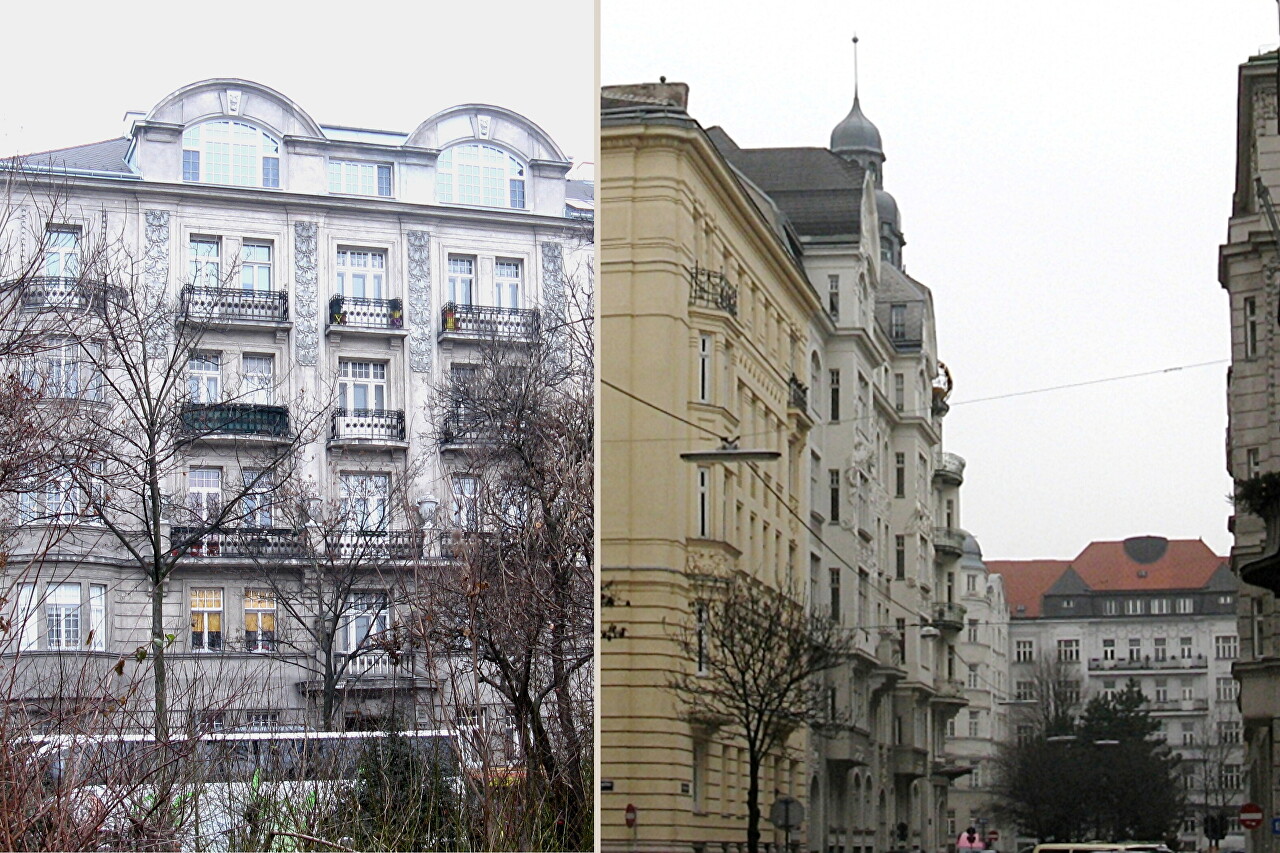 Viennese art Nouveau, called "Secession" is completely unique, it is possible to find a variety of architectural elements, from classicism to the Northern European style "Jugend".