Via Teatro Greco and Casa Cuseni, Taormina
The main antique attraction of the city is reached by a street that starts at the Palazzo dei Congressi exhibition complex. There are many shops selling souvenirs and Sicilian ceramics.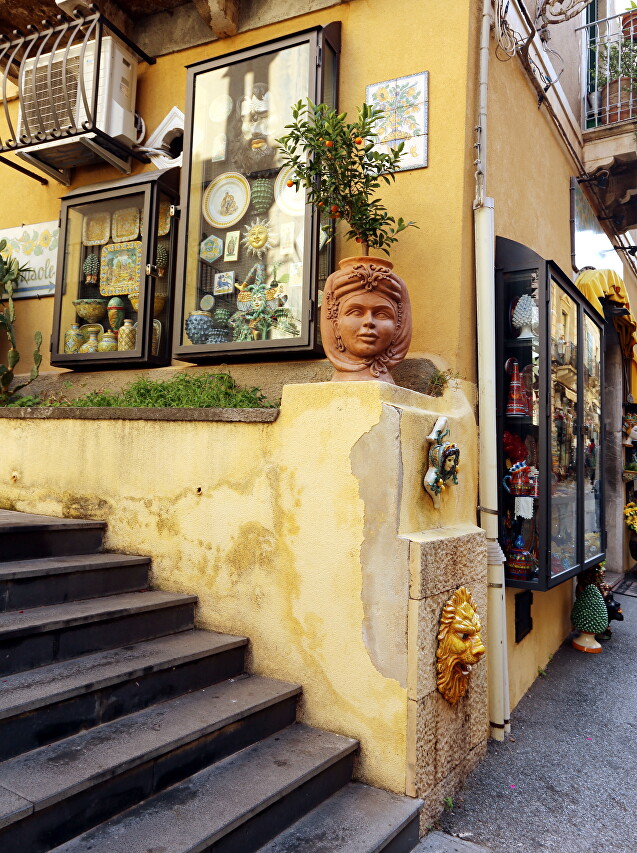 At the very beginning of the street there is an interesting building, looking at which the works of Antoni Gaudi in Barcelona come back to mind. Casa Cuseni is an Art Nouveau house built in 1905 by the English artist Robert Kitson (Robert Hawthorn Kitson), who came to Taormina in 1900 to be treated for a fever and forever loved this city.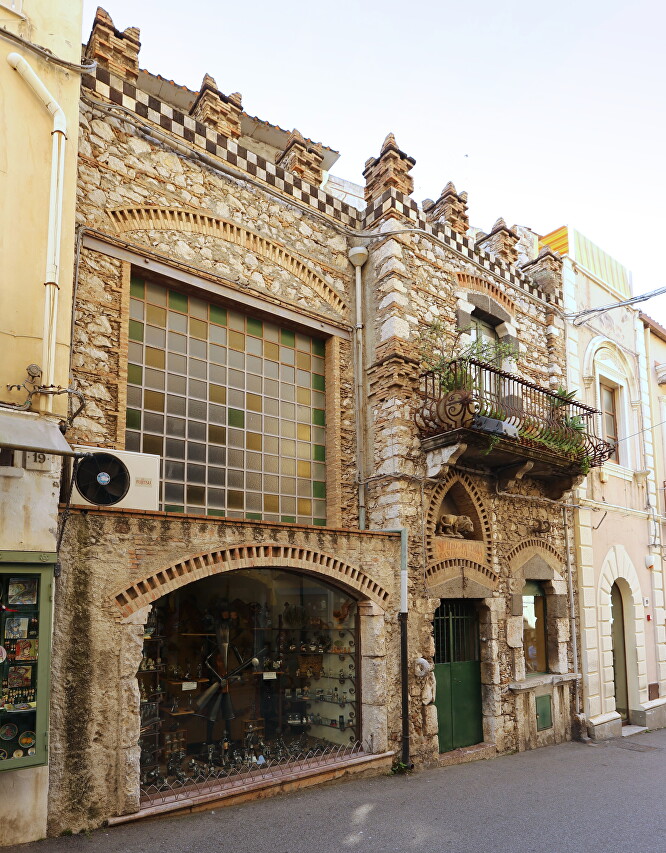 Here he became friends with the local artist Carlo Siligato, a graduate of the Academy of Fine Arts in Venice, and apparently they had more than just a friendship. In 1908, the couple adopted a boy whose parents were killed in the Messina earthquake.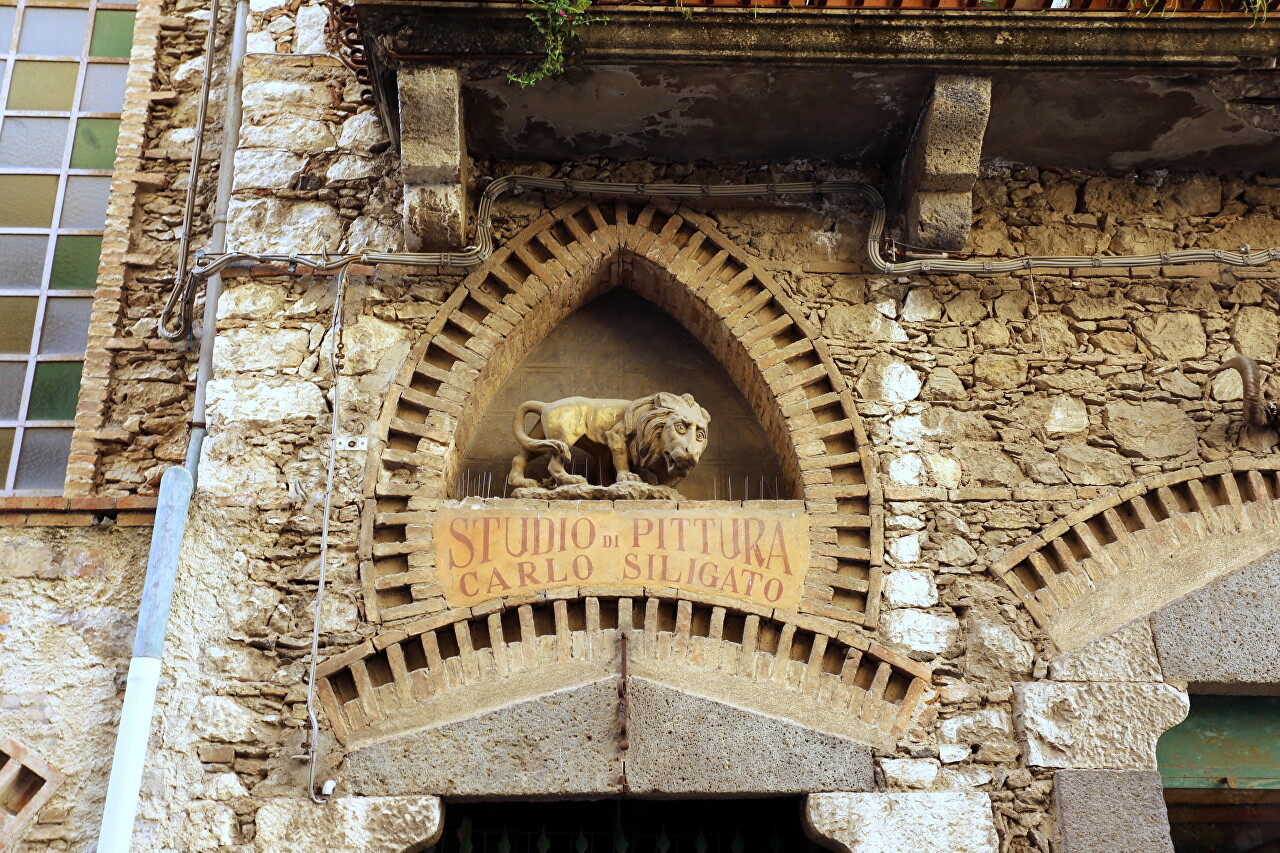 Carlo Siligato opened an art studio in the house of his partner, which still exists today, but already as the Studio di Pittura Carlo Siligato store.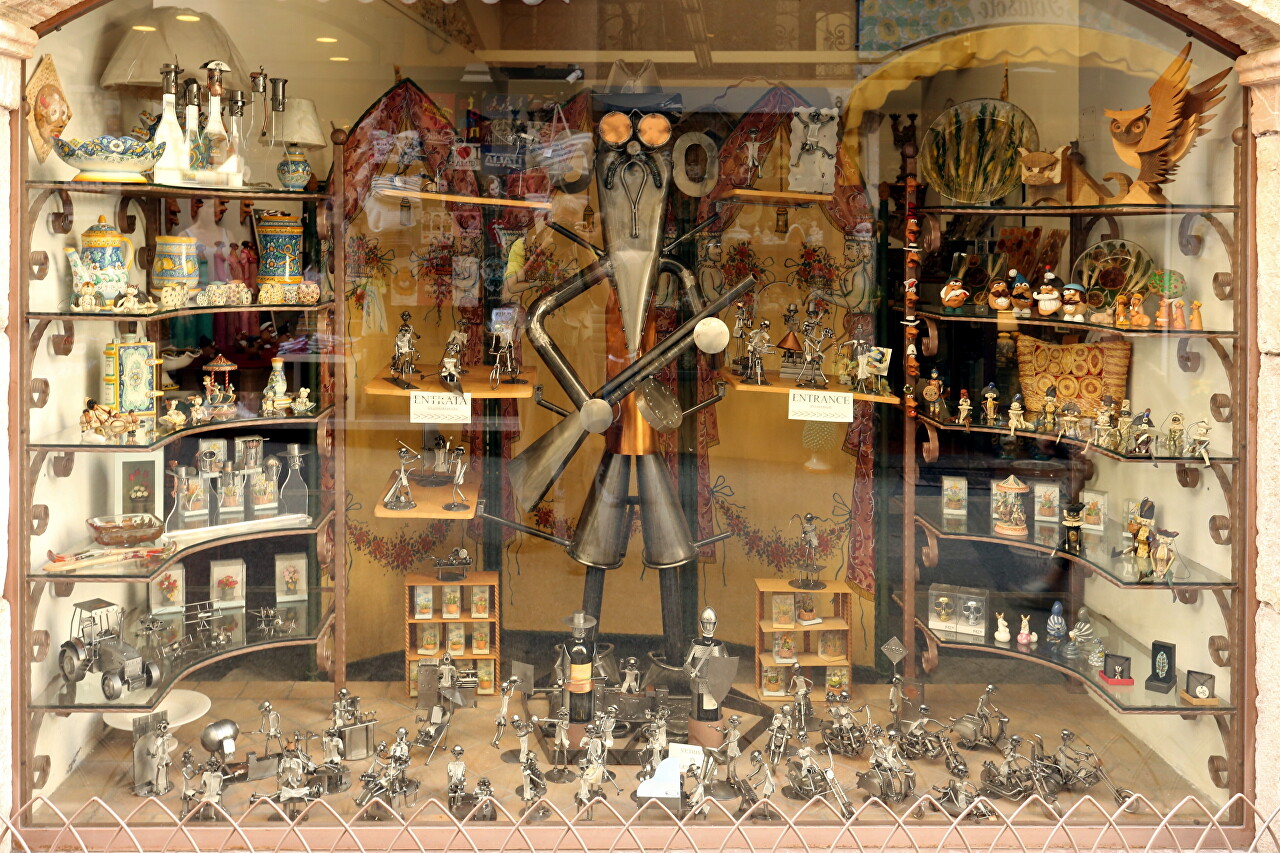 In addition to traditional ceramics and other souvenirs, here you can buy original miniatures made of metal, depicting people of different professions, so to speak ," when performing".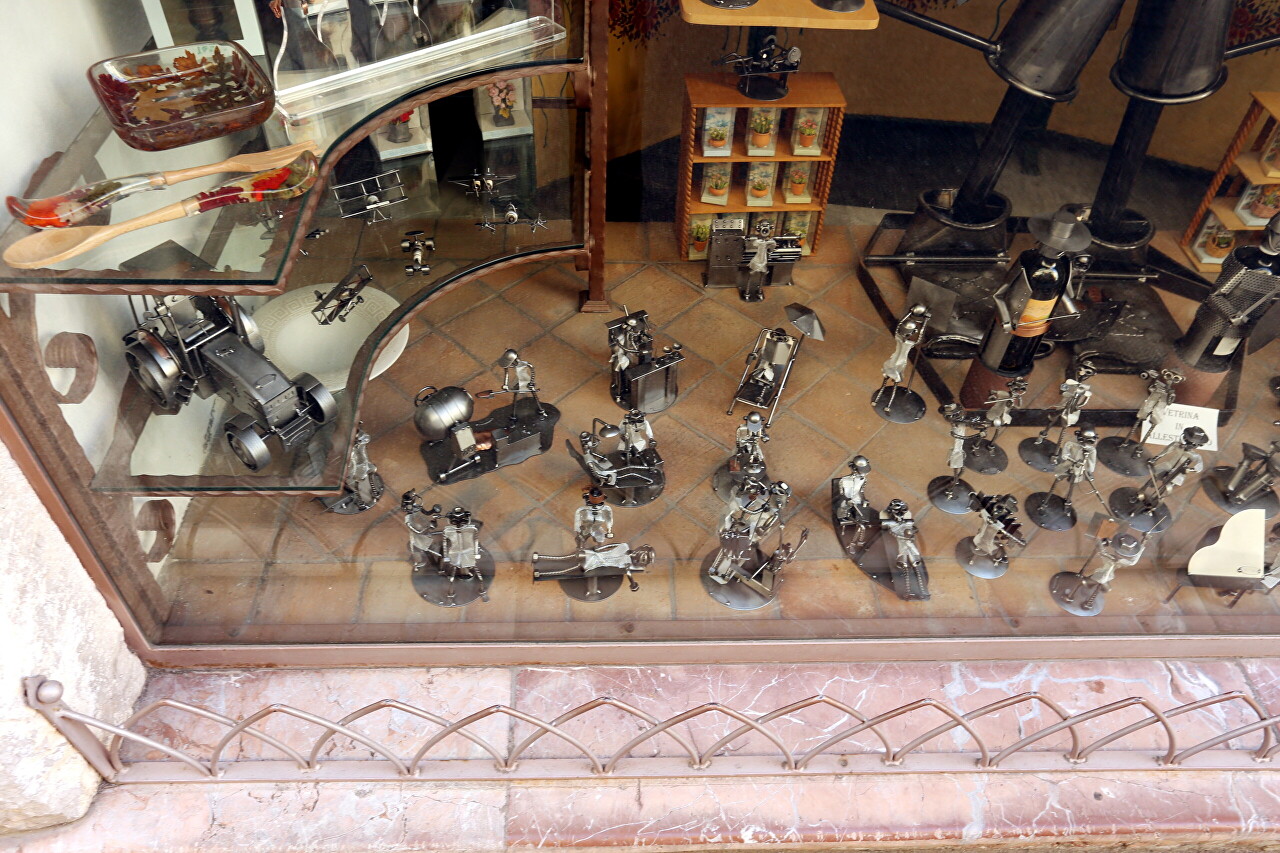 In the middle part of the street, the steps of Via Tempoleone go down, surrounded by greenery, and there are several cozy cafes and bars on the terraces. There is no tourist rush of the Corso Umberto, and many trees give a shady coolness.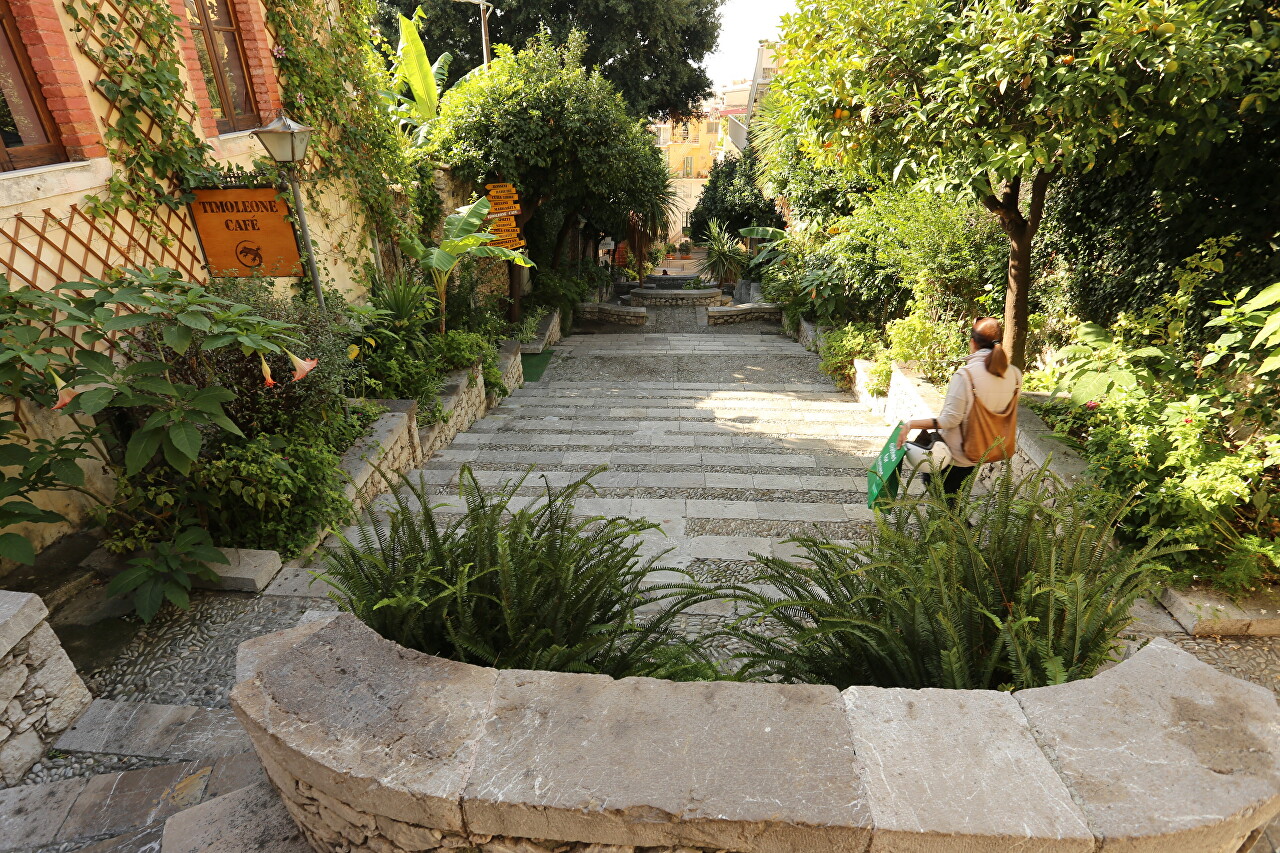 At the end of the street, right in front of the amphitheater, is the five-star Grand Hotel Timeo.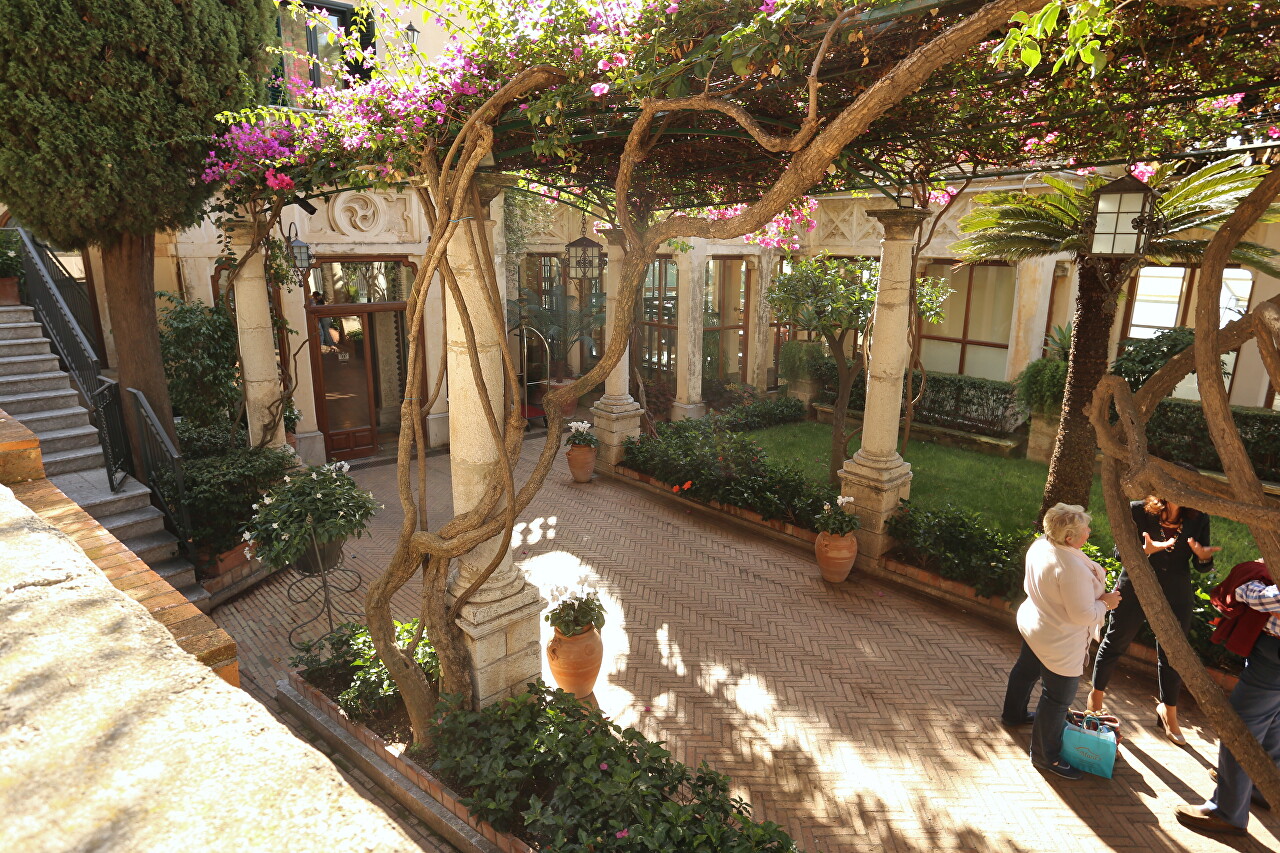 If you look back, you will see Monte Tauro with a fortress at the top.