Piazza San Pancrazio and Byzantine Bath, Taormina
Beyond the Mesin Gate, you can see an elongated triangular square, most of which is occupied by a car park, and at the far end there is a small church of San Pancrazio, founded in the Byzantine era.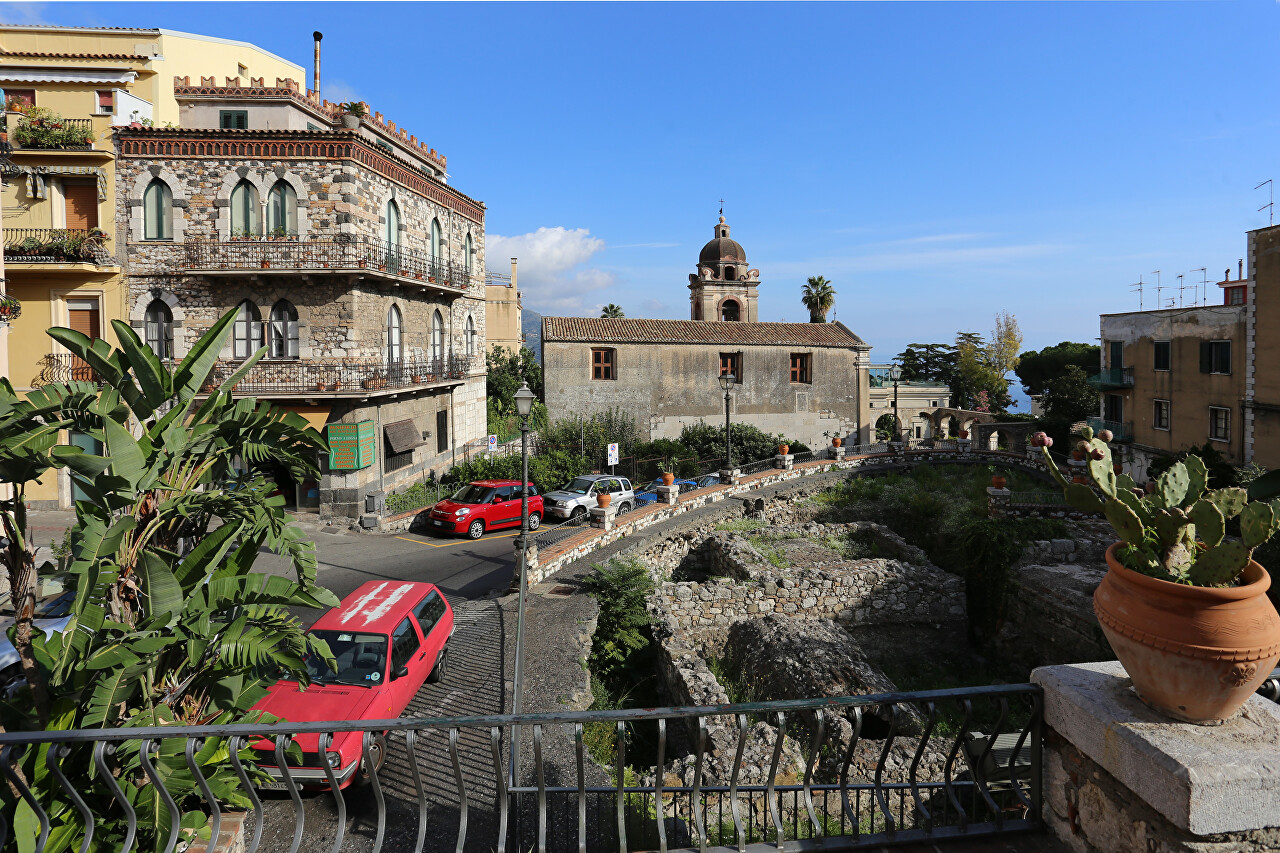 In front of the church in 1990, the remains of a structure that was originally also attributed to the Byzantine period were discovered. As suggested by archaeologists, this building served as a bathhouse and was named Terme di San Pancrazio.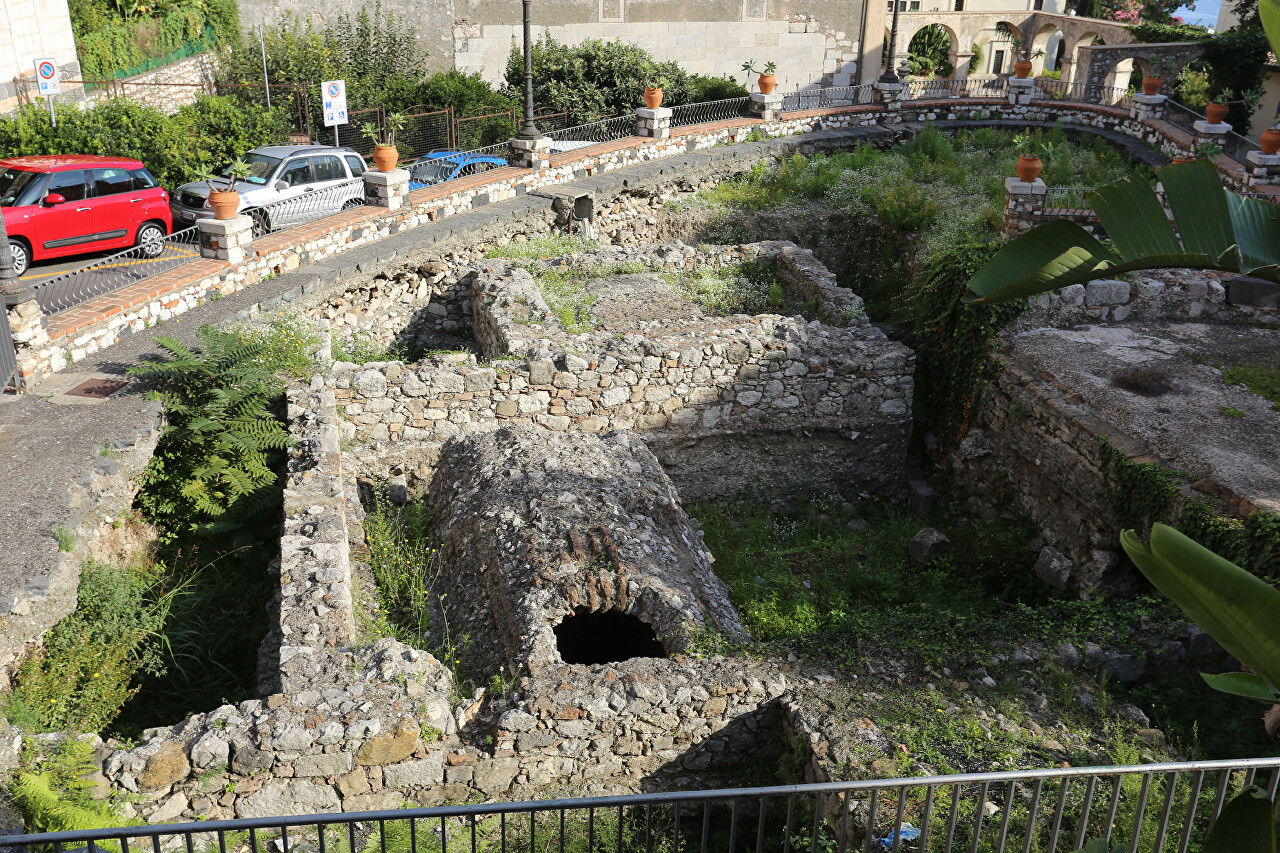 The structure has two semicircular pools, as well as fragments of a mosaic floor. Subsequently, after studying the technology of brickwork, the structure was attributed to the Middle Roman period. The purpose of the building is also questionable, as archaeologists have not been able to find traces of a heating furnace..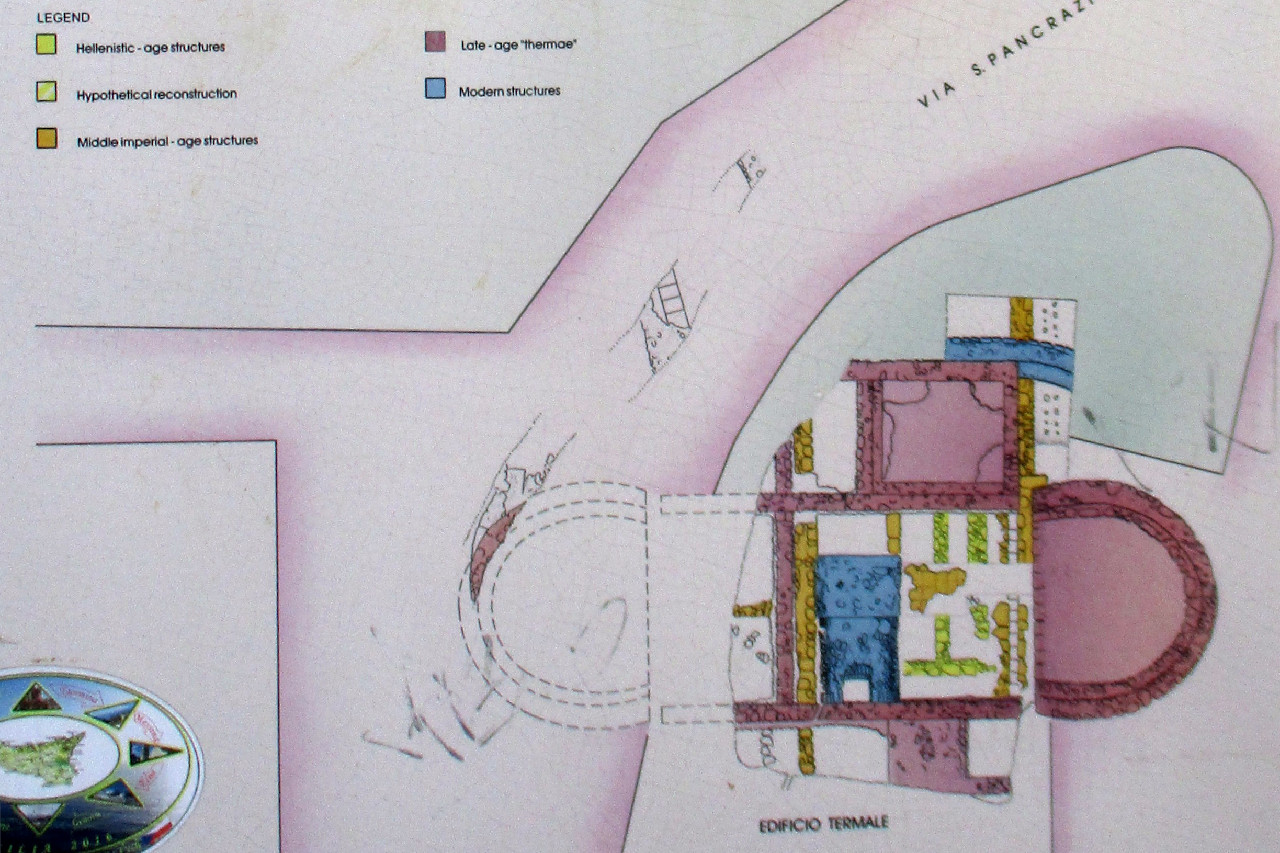 Next to the site is a beautiful Moorish-style natural stone house. The Pizza Al Taglio Arancini restaurant is located on the ground floor, while apartments on other floors are available for rent. The penthouse's balconies and terraces offer wonderful views.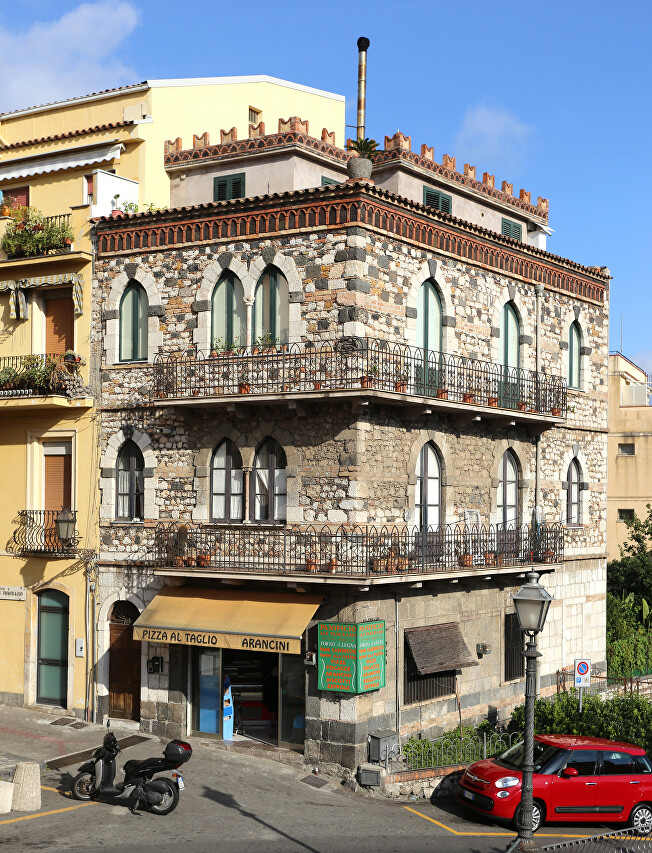 The square is decorated with openwork metal fences, antique lanterns on cast-iron poles and agaves in ceramic vases.