Santa Maria dell'Assunta Church, Palermo
A hundred meters from Piazza Giulio Cesare is the monastery of the Order of the Barefoot Carmelites, and the facade of the monastery church (Chiesa dell'Assunta) in the Sicilian Baroque style faces Maqueda Street. Above the portal is a plaque with Latin text stating that the monastery was founded by Giovanna de la Cerda, Duchess of Montalto and wife of the Duke of Moncada. The opening of the monastery was approved by a bull of Pope Urban VIII, and the place of worship called Assunzione di Vicario was consecrated in 1628 (MDCXXVIII) by Cardinal Gianettino Doria. At the end of the text is the number MDCLXII (1662), apparently this is the year of completion of the church. Above the plaque is the coat of arms of the Aragonese-Sicilian Moncada dynasty.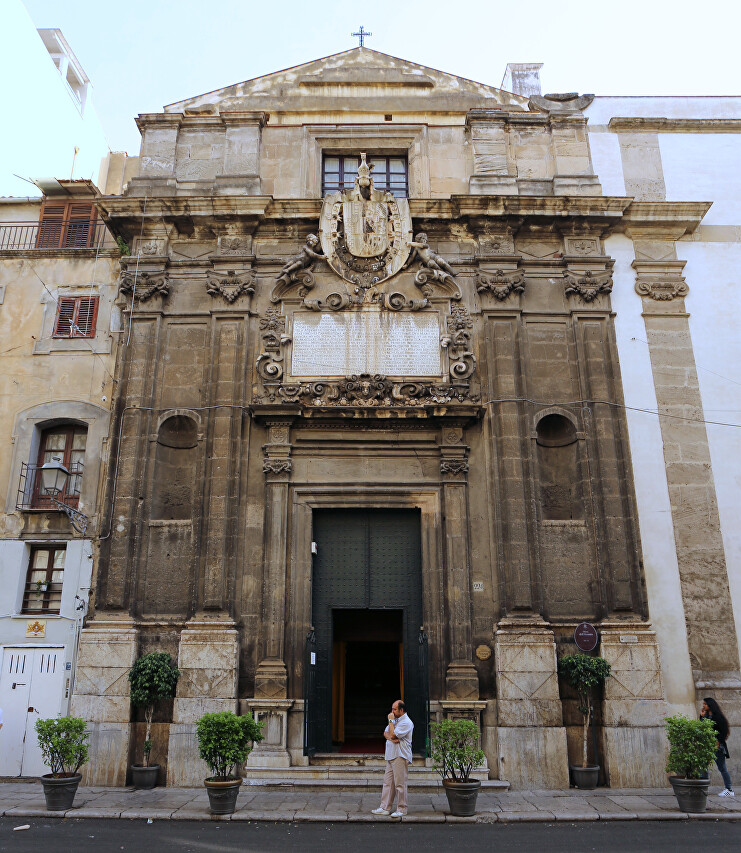 The church has a single nave, walls and ceiling are richly decorated with stucco and statues of sculptors Giuseppe and Procopio Serpotta. The wall niches are frescoed. The polychrome marble floor was completed in 1638.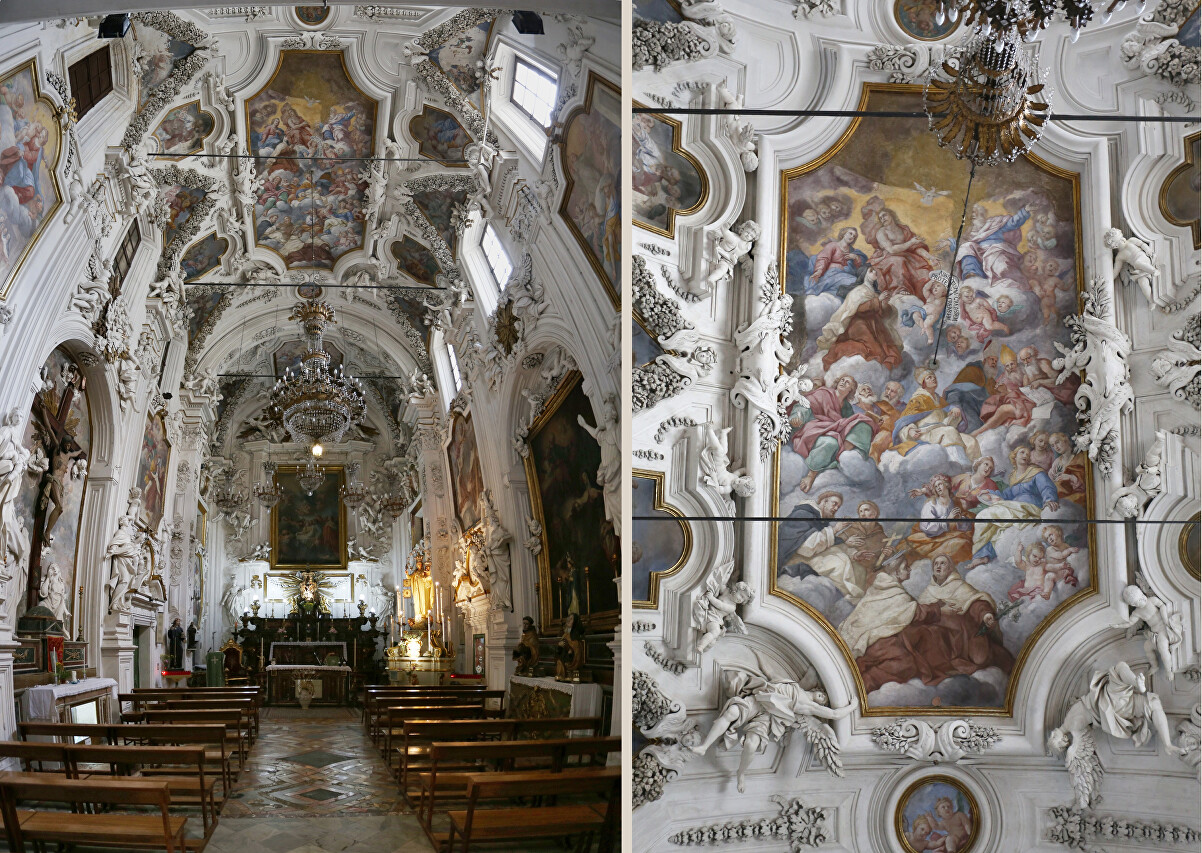 Since 1701, the ceiling has been decorated with a fresco depicting stories from the life of Saint Teresa of Avila by Filippo Tancredi. On the counter-facade is the choir, enclosed by a grating, which houses an organ made in 1861 by the master Pietro Lugaro.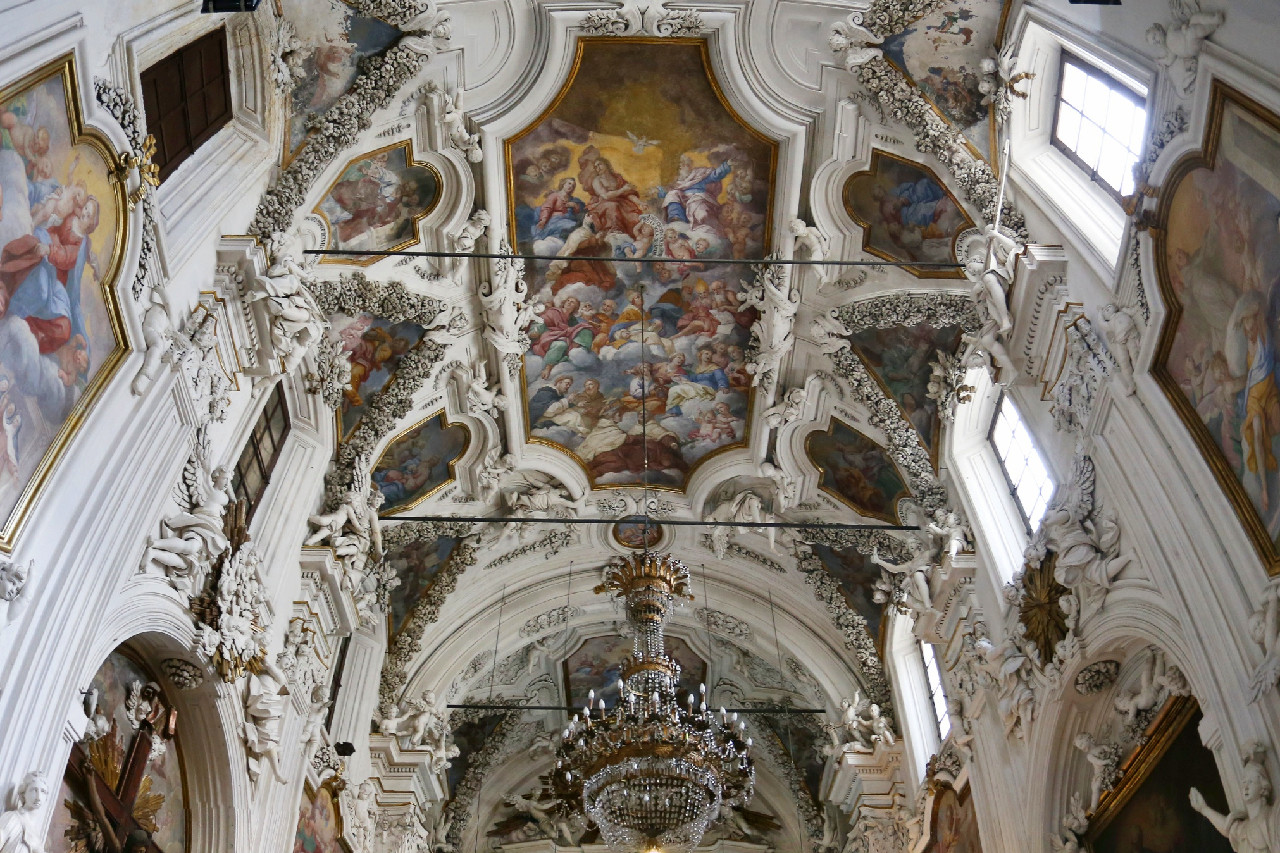 On March 5, 1823, an earthquake partially collapsed the facade and significantly damaged the interior. In 1861, the monastic order was abolished and the monastery became the property of the state. Since 1904, the monastery buildings belong to the municipality of Palermo and are used as a school. It is now home to the Nelson Mandela Provincial Adult Education Center.