Maps of the Etna Volcano Nature Park
Map of craters and lava flows. Over the centuries, as a result of numerous eruptions on the slopes of the volcano formed about two hundred craters, and lava destroyed more than one settlement.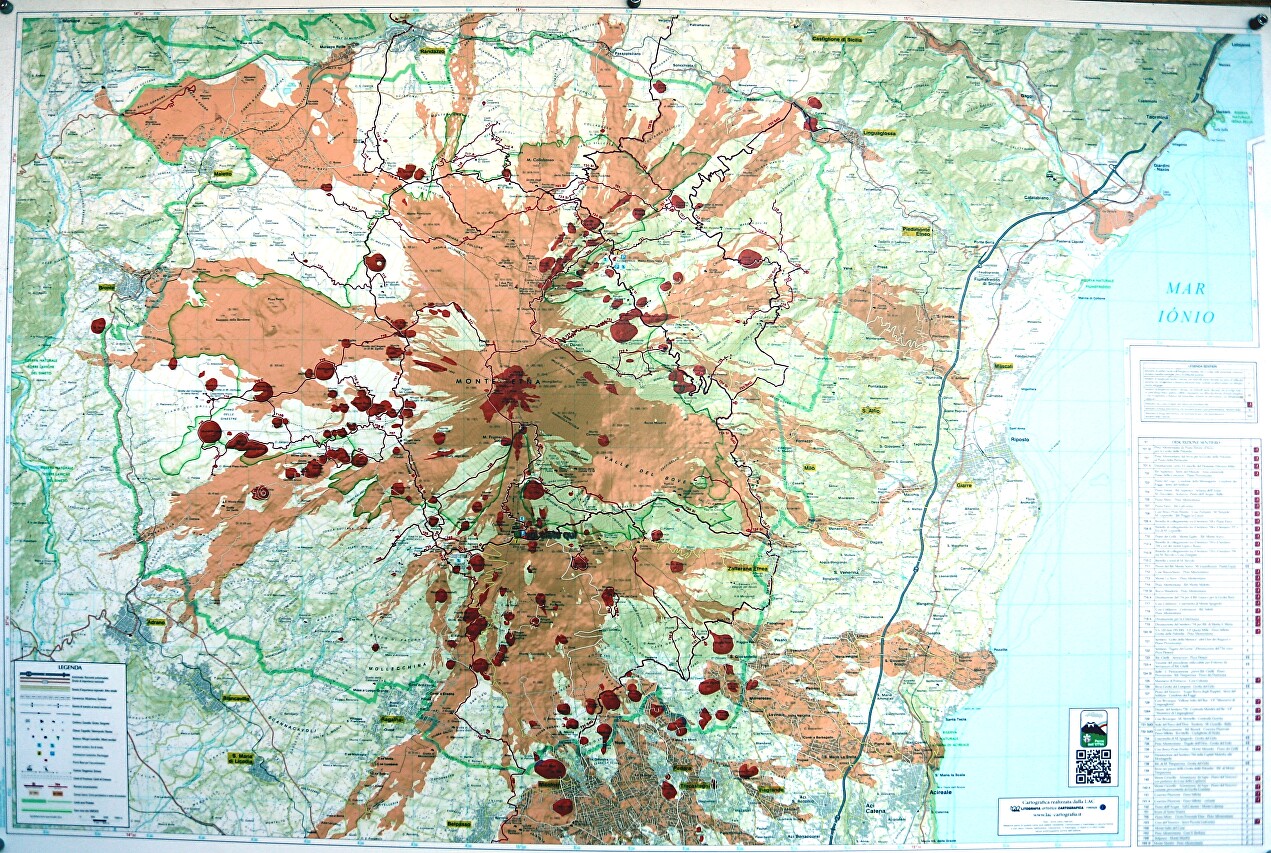 Topographic map of the volcano with elevation lines.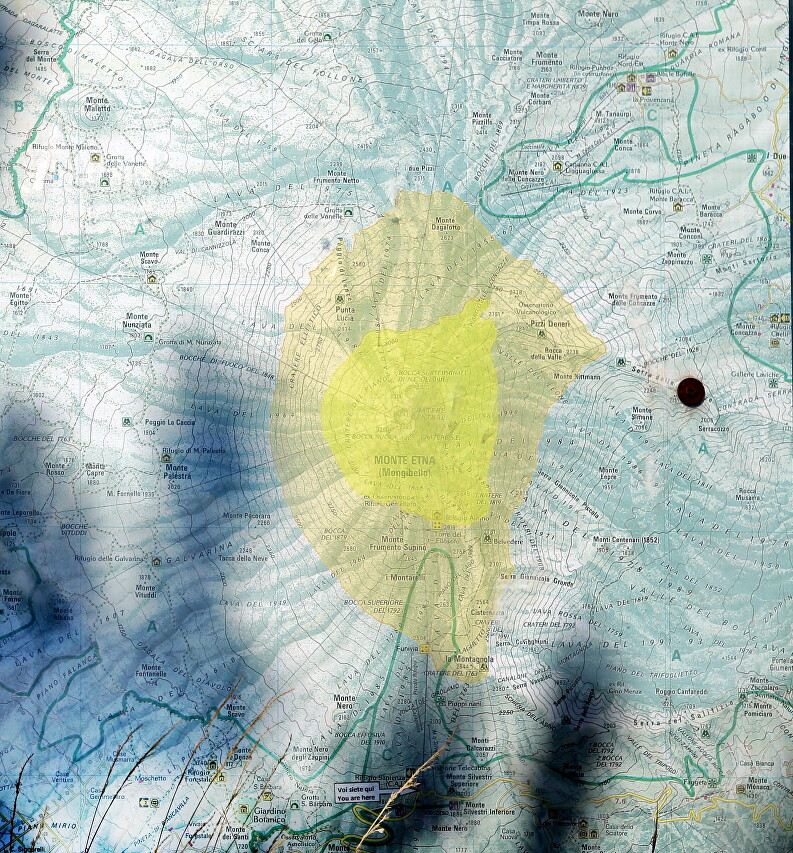 Table of tourist routes by difficulty level. Please note that some routes are only available with professional guides. Naturally, a visit to the volcano is possible only at low activity.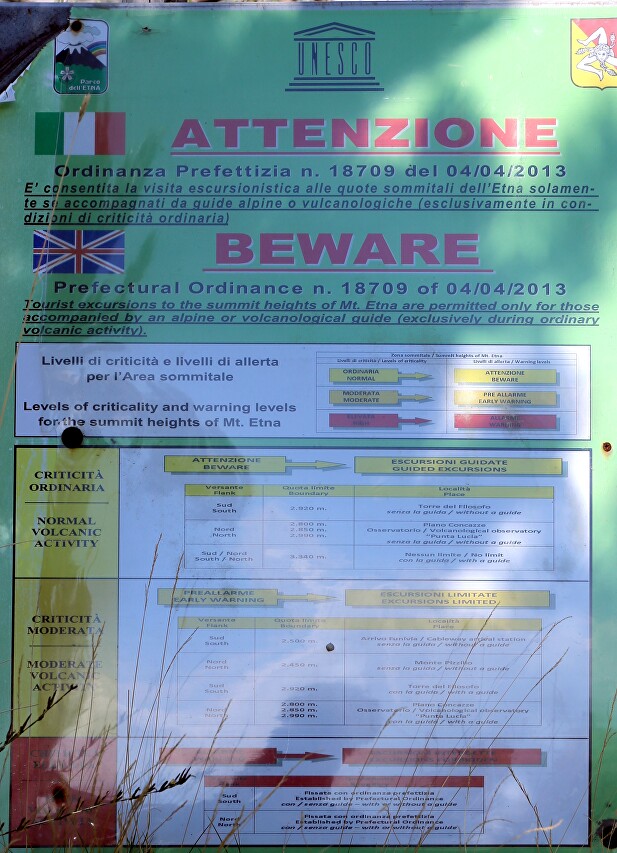 Map of roads and settlements on the southern slope of Mount Etna (located at the lower station of the cable car).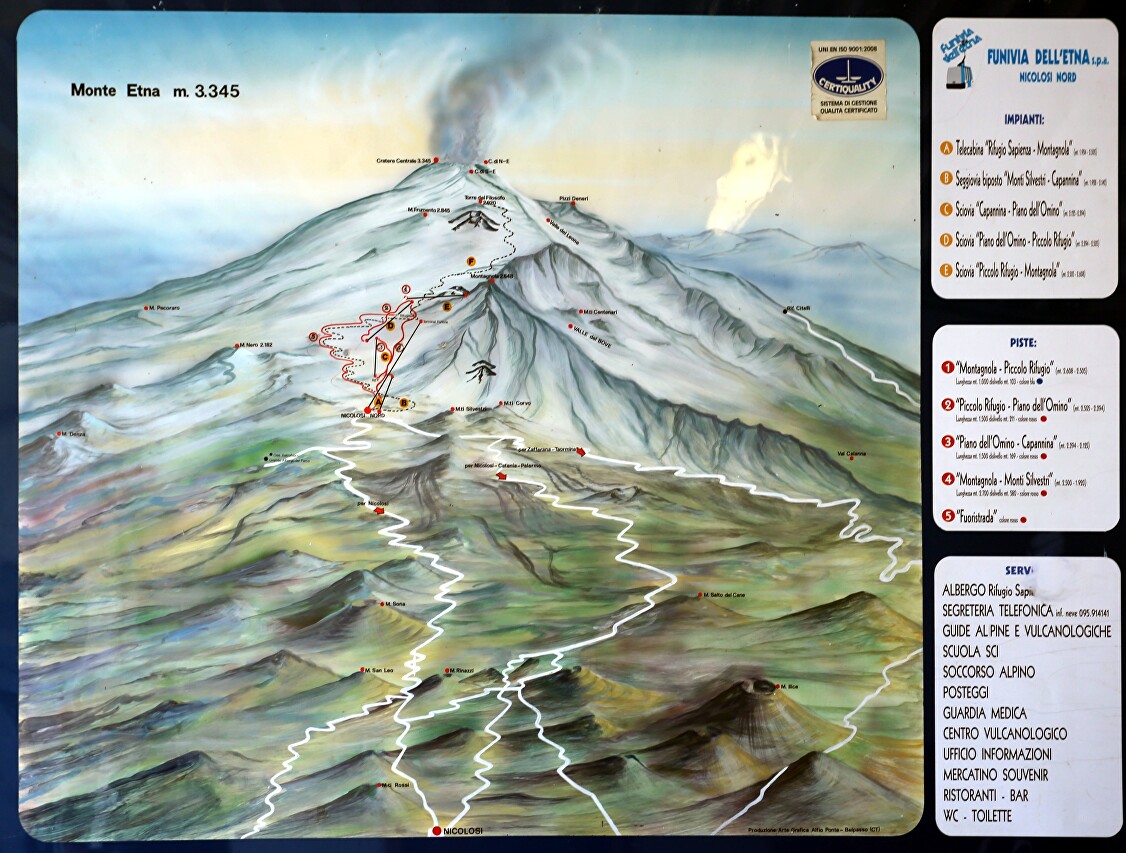 Map of the craters of the southern and eastern slopes.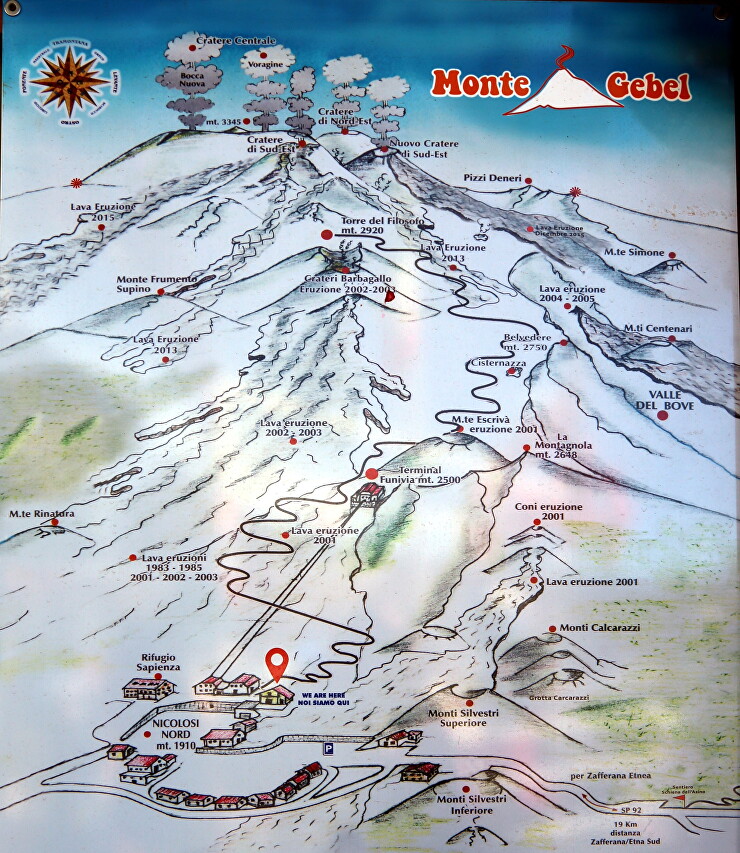 Interactive map of tourist sites on the site unescoparcoetna.it.