Santa Maria dell'Ogninella Church, Catania
If you walk fifty steps from Piazza Università along Via Euplo Reina (starting at the left corner of the University building), you will see a church of amazing architecture, completely atypical for Sicily. It was built in 1711 on the site of a chapel destroyed by the earthquake of 1693. Historians suggest that this is the creation of the architect Giovanni Batista Vaccarini, although there is no documentary evidence of this. The name of the church raises questions, Ongia is the place where Ulysses (Odysseus) landed in Sicily, it is assumed that it is located north of Catania. In Catania, there was a medieval church of Santa Maria da Ongia, destroyed by the same earthquake. Legend has it that on one of its walls, under a crumbling layer of plaster, a fresco of the Virgin was discovered. This church was not restored, and the mural was moved to the church that we see.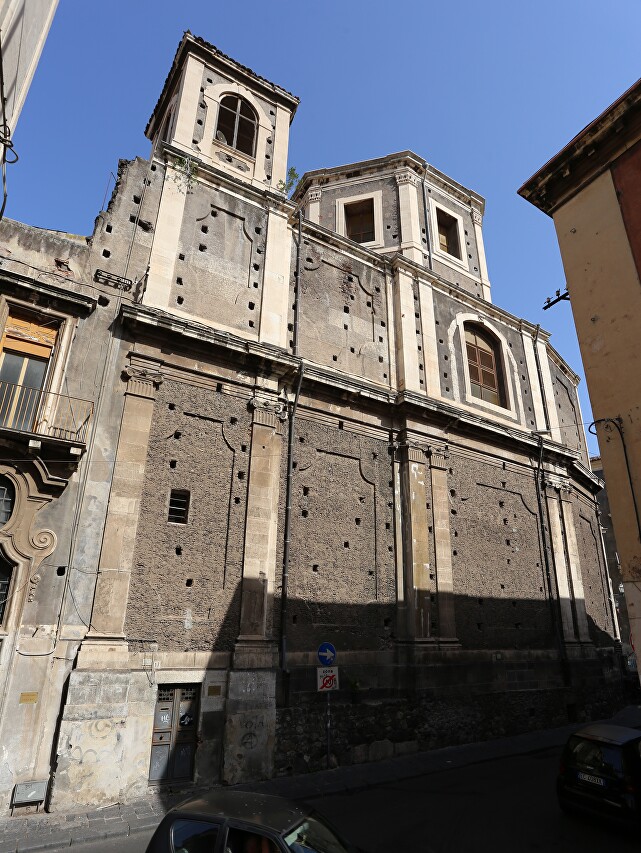 The church was handed over to different owners, was renovated several times, so now the interior decoration is far from authentic. During the bombing of World War II, the building was severely damaged, and services were not held in it for a long time. At the initiative of the Order of Saint Sebastian, the church was restored, and on September 12, 1999, the first mass in half a century was held here.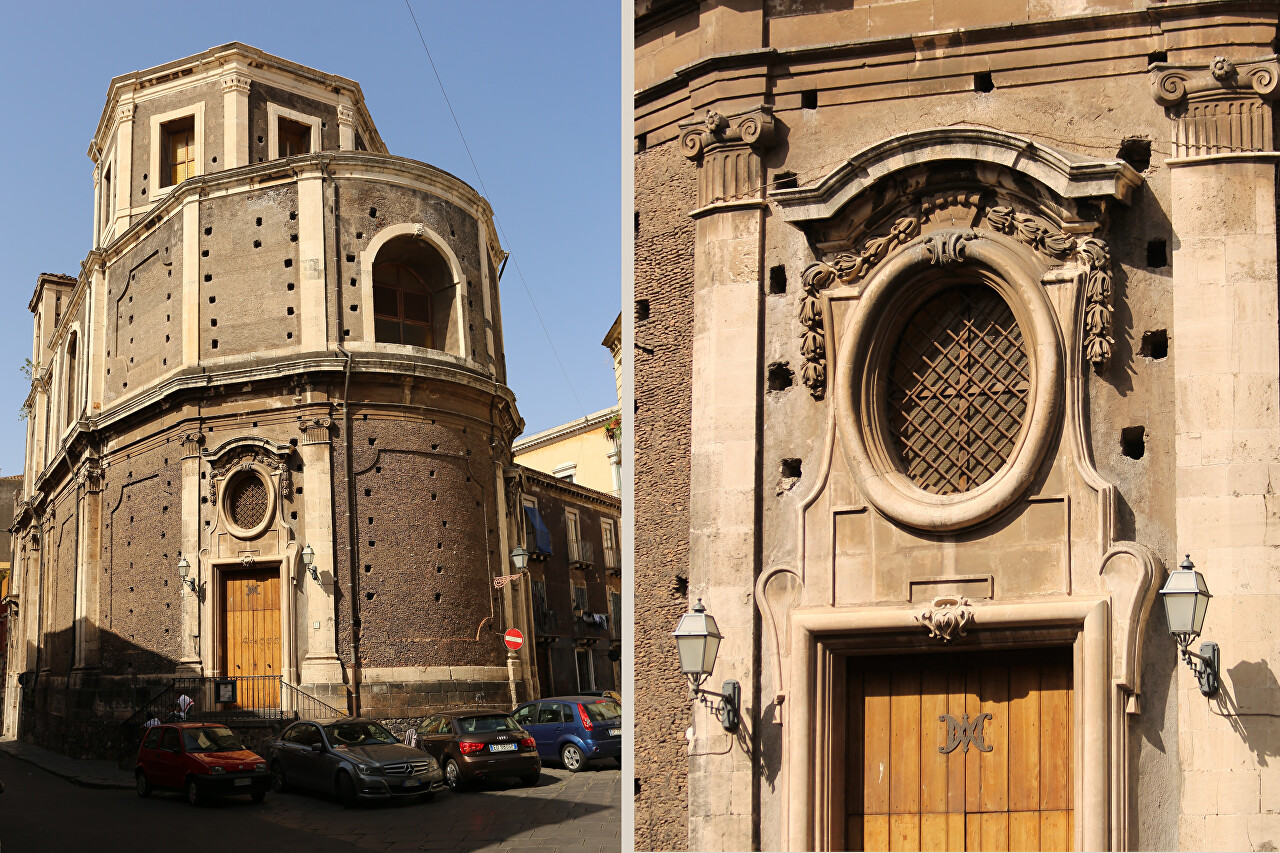 The street facing the rounded altar part of the church is named Piaza Ogninella. It is notable for the fact that in 1860, during the war of the Garibaldi rebels with the Bourbon army, a small battle took place here, which became legendary. A small group of rebel sympathizers, led by a brave servant from the inn Giuseppa Bolognara Calcagno, repulsed the royal artillery cannon installed in front of the church. When the royal cavalry arrived on Via Euplio Reina, Giuseppa detonated a small charge of gunpowder in the mouth of a loaded cannon. The cavalrymen, thinking that the gun had fired and was no longer dangerous, rushed to the attack. As they closed in, Giuseppe fired a real shot, dealing a lot of damage to the enemy. The survivors fled, and Giuseppe and his companions brought the cannon to the location of Garibaldi's army. This earned Giuseppa the nickname Peppa la Cannoniera.