Church of St. Ursula, Catania
In the south-eastern corner of Piazza Universita, the short Via Santa Maria del Rosario street begins, after walking fifty meters to its end and turning left, you will find yourself in the triangular Piazza Scamacca. Here is a church that once belonged to a monastery founded in 1416 (Chiesa di Sant'Orsola). In the 16th century, the monastery became an obstacle to the construction of the city wall, and in 1558 the bishop of Catania closed it, and the nuns were transferred to other monasteries. The construction of the wall did not affect the church, and it was transferred to the Brotherhood of Prayer and Death (Orazione e Morte).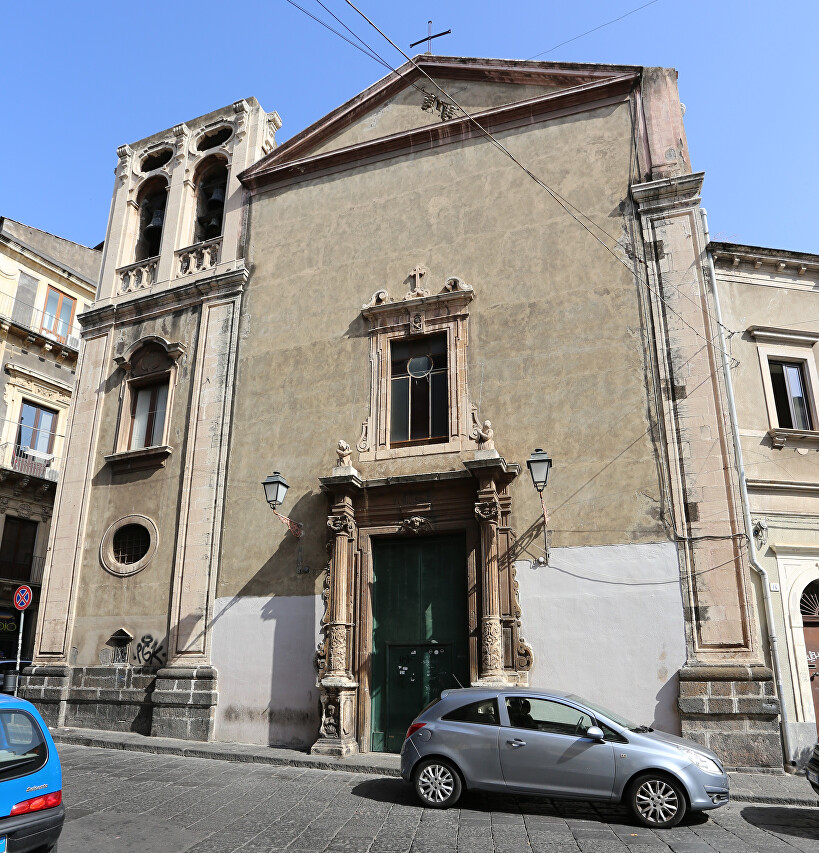 The first church dedicated to Saint Ursula was destroyed by an earthquake in 1693. The building that we see now was built in 1706-1713, finishing continued until 1741. However, a little more than half a century passed, and the church again suffered from the forces of nature, during the earthquake of 1818, the vault collapsed, remaining in this state for more than a century and a half. Restoration began in 1971, and in 1972 the church was re-consecrated by the Archbishop of Catania. In 2017-18, work was carried out in the building to improve the earthquake resistance of walls and ceilings.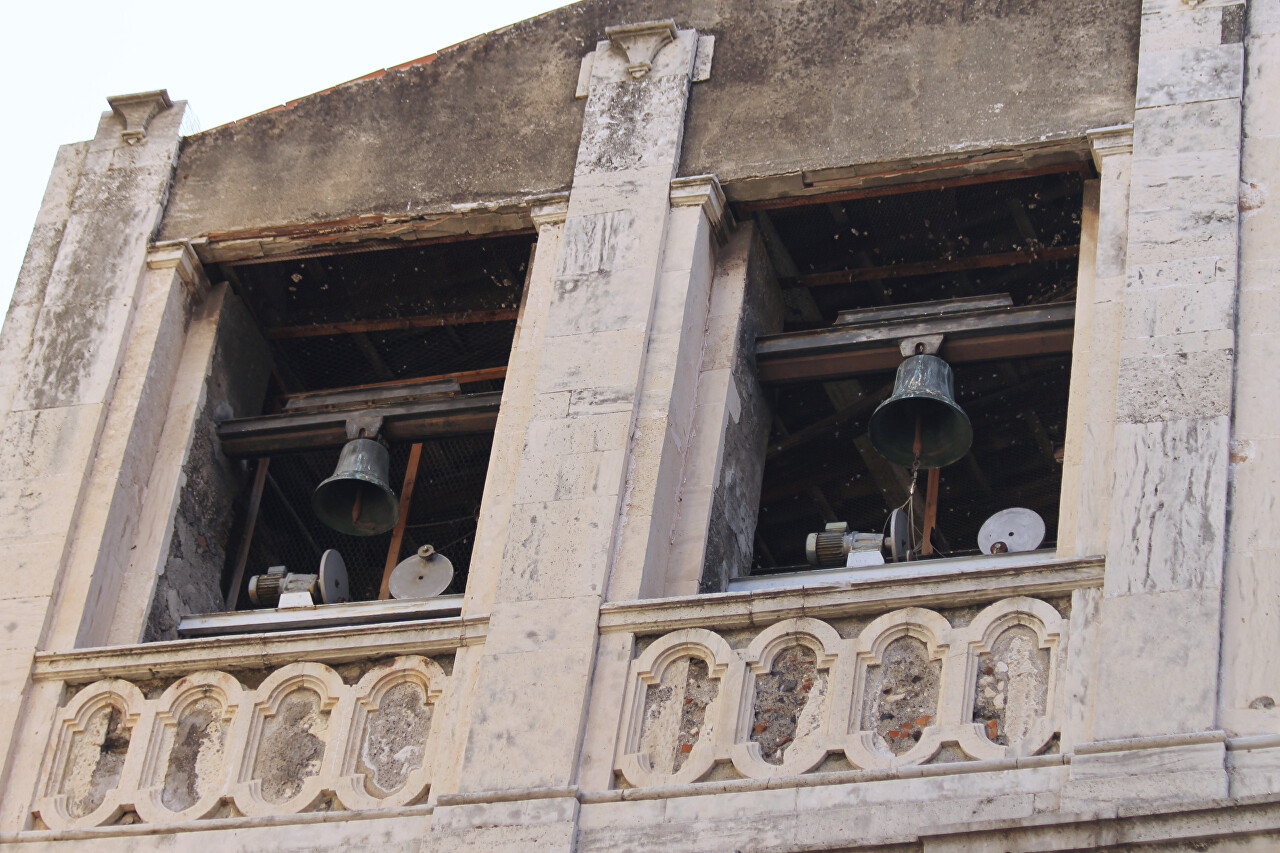 On the left corner of the facade is a bell tower with a base of volcanic stone and an upper tier with a balustrade and arched windows.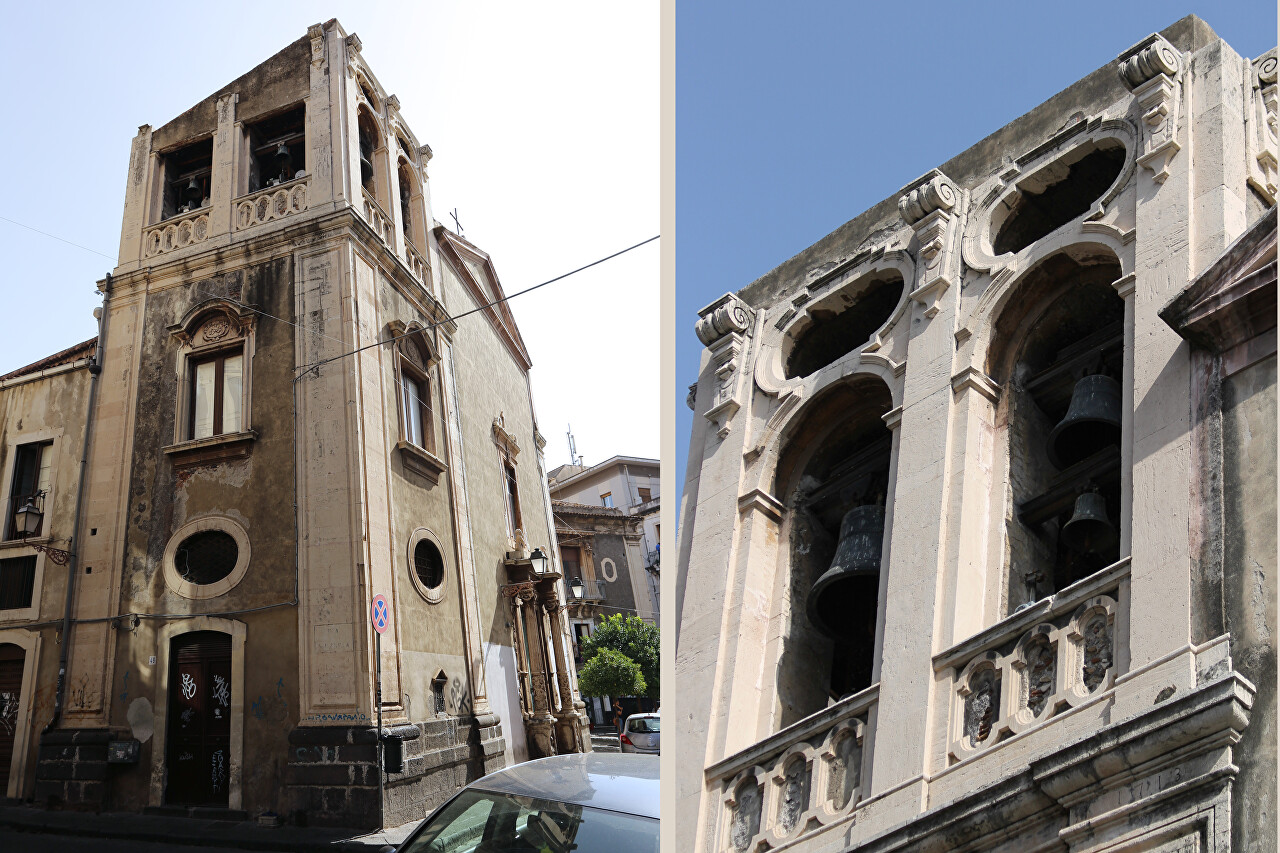 The Baroque facade is framed by pilasters of white stone, the portal is decorated with two columns, which are crowned by two busts depicting souls in purgatory.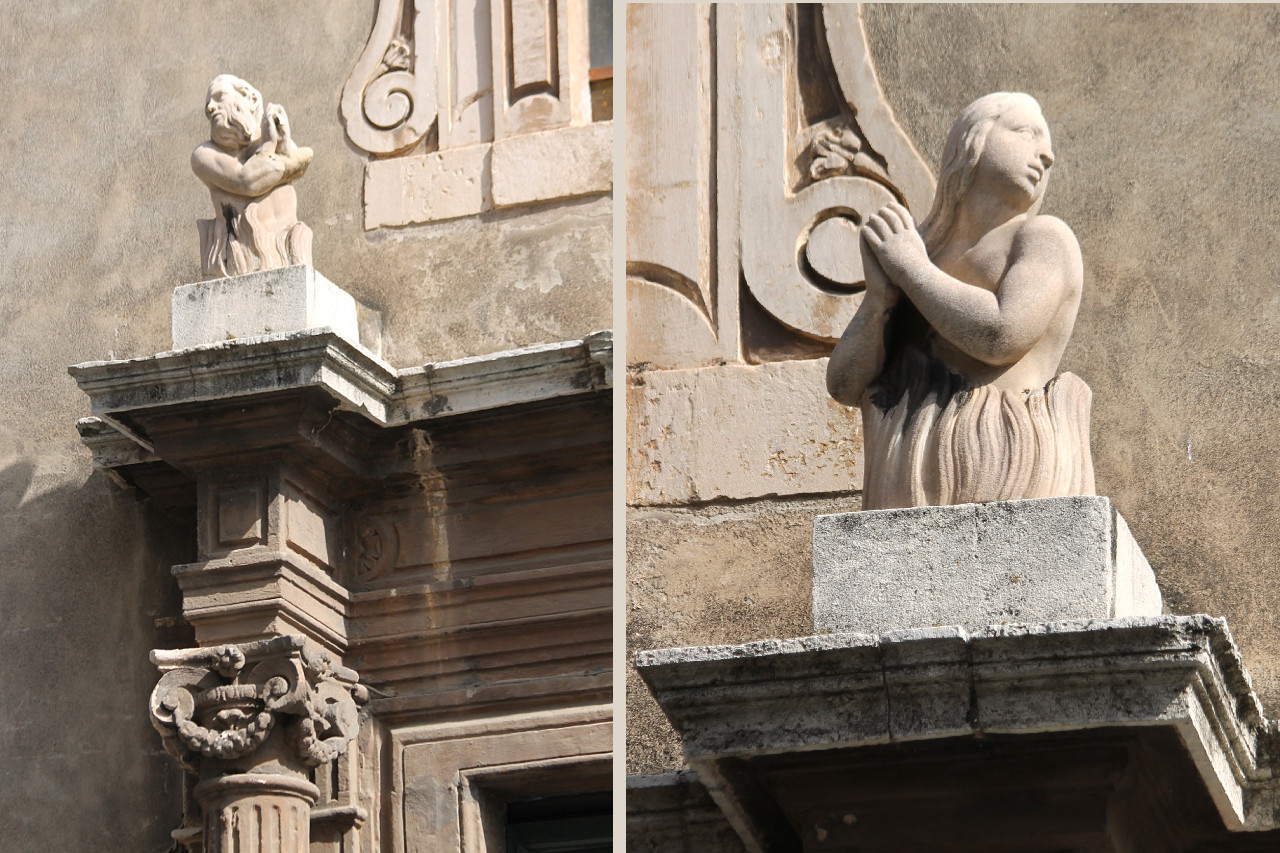 The building has one rectangular nave measuring 9.40 by 19.40 meters, overlapped with a semicircular vault 8.6 meters high. The walls are decorated with stucco, niches and altars are lined with polychrome marble, they contain restored canvases. Unfortunately, I was here on Sunday and I didn't have a chance to look inside. On weekdays, the church is open from 8 to 19 hours, on Saturdays from 9 to 12.