Miradouro do Suberco, Nazare
If you are staying in the upper part of Nazaré, which is called Sitio, the best place to start exploring this small resort town is from the Miradouro do Suberco.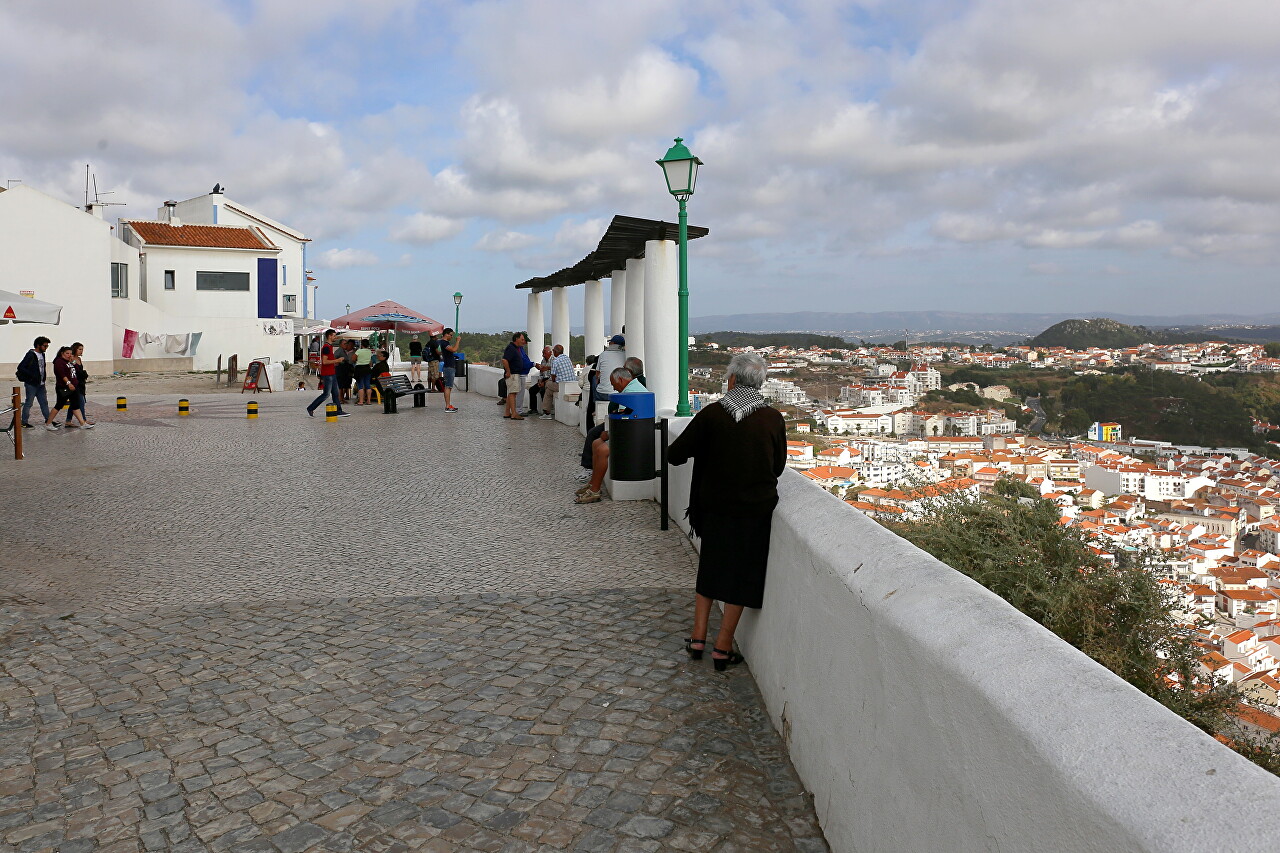 This observation deck, located at an altitude of 110 meters above sea level, offers a stunning panorama of the town.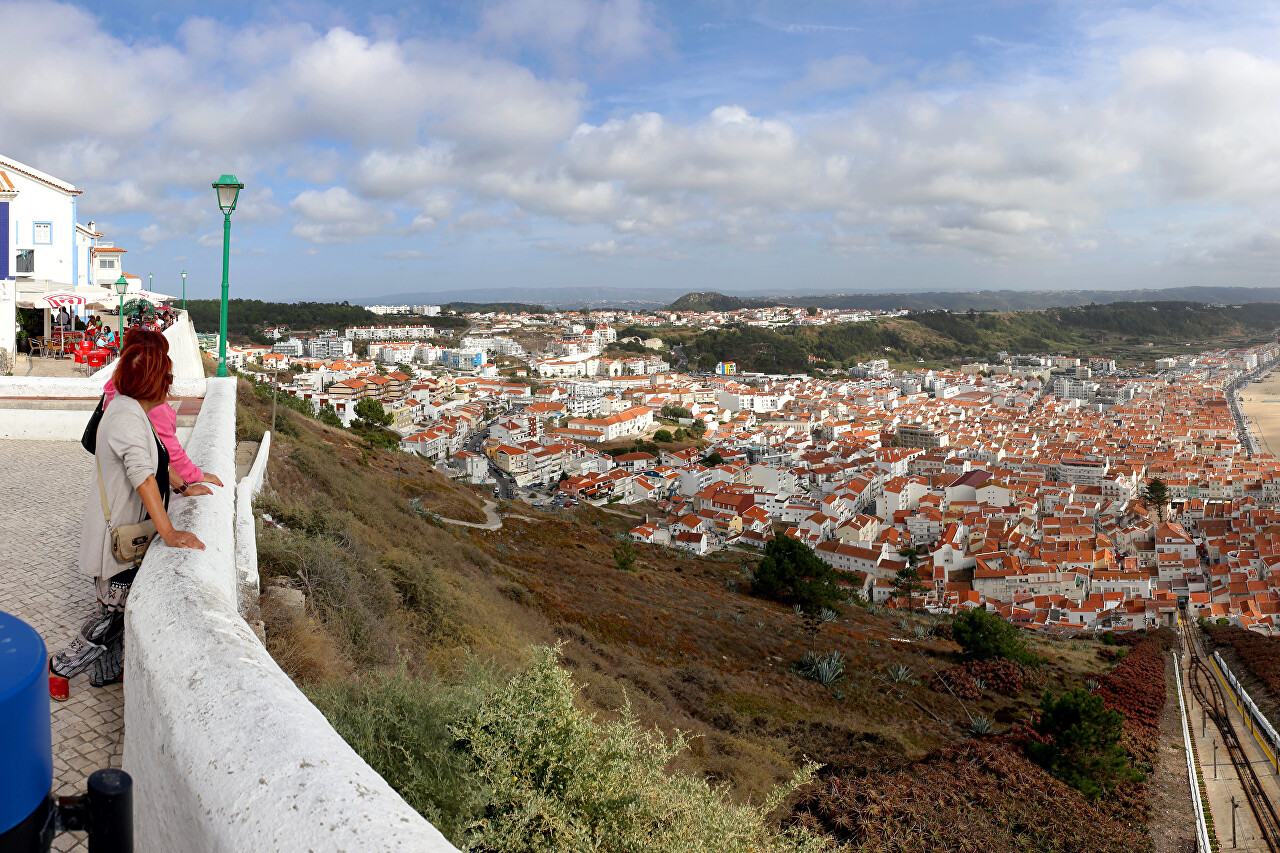 According to legend, it was here that the miraculous appearance of the Virgin of Nazaré took place, who saved the noble knight Dom Fuas Roupinho.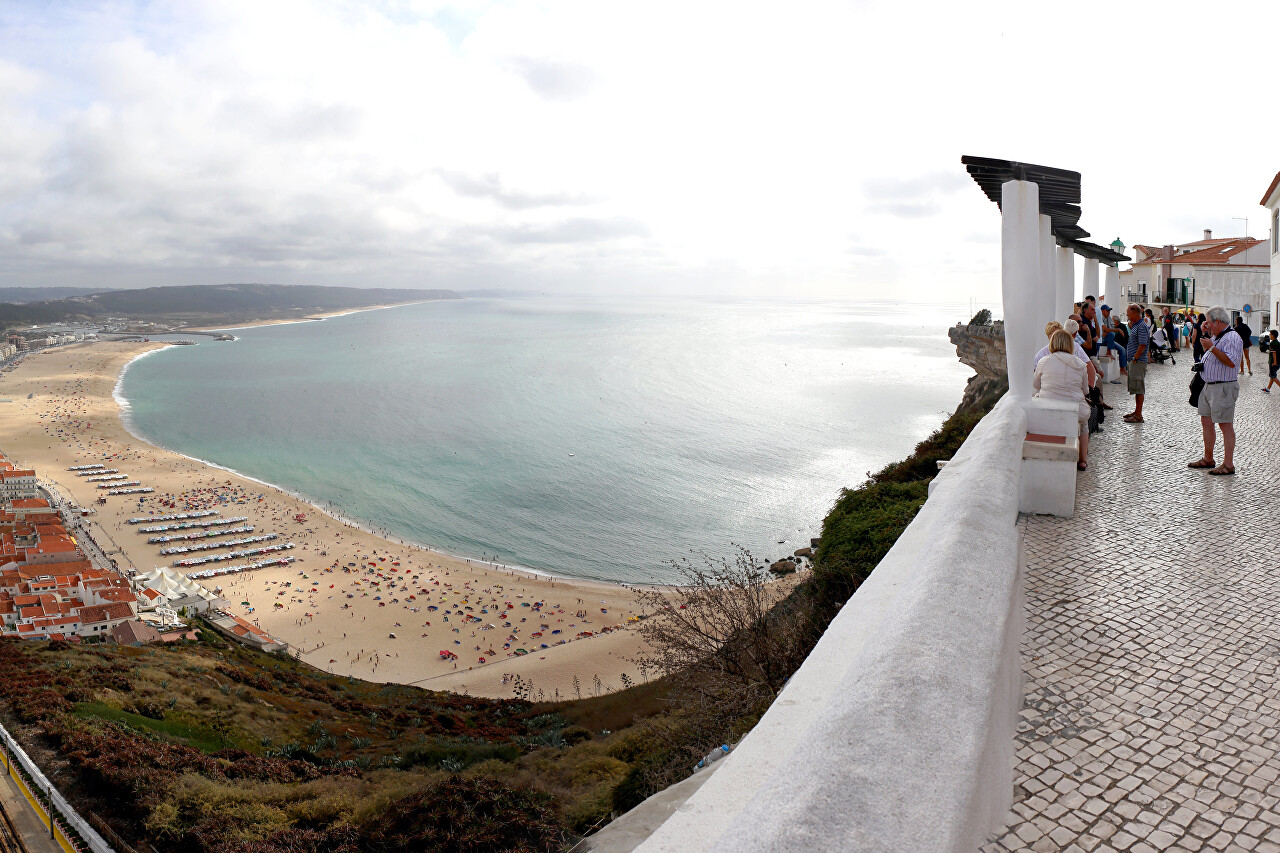 The knight was chasing a deer in the fog and was dangerously close to the cliff, and only the miraculous appearance of the Virgin of Nazaré saved him from falling. On the occasion of this miraculous rescue, the knight built a memorial chapel (Capela da Memoria) over the cliff.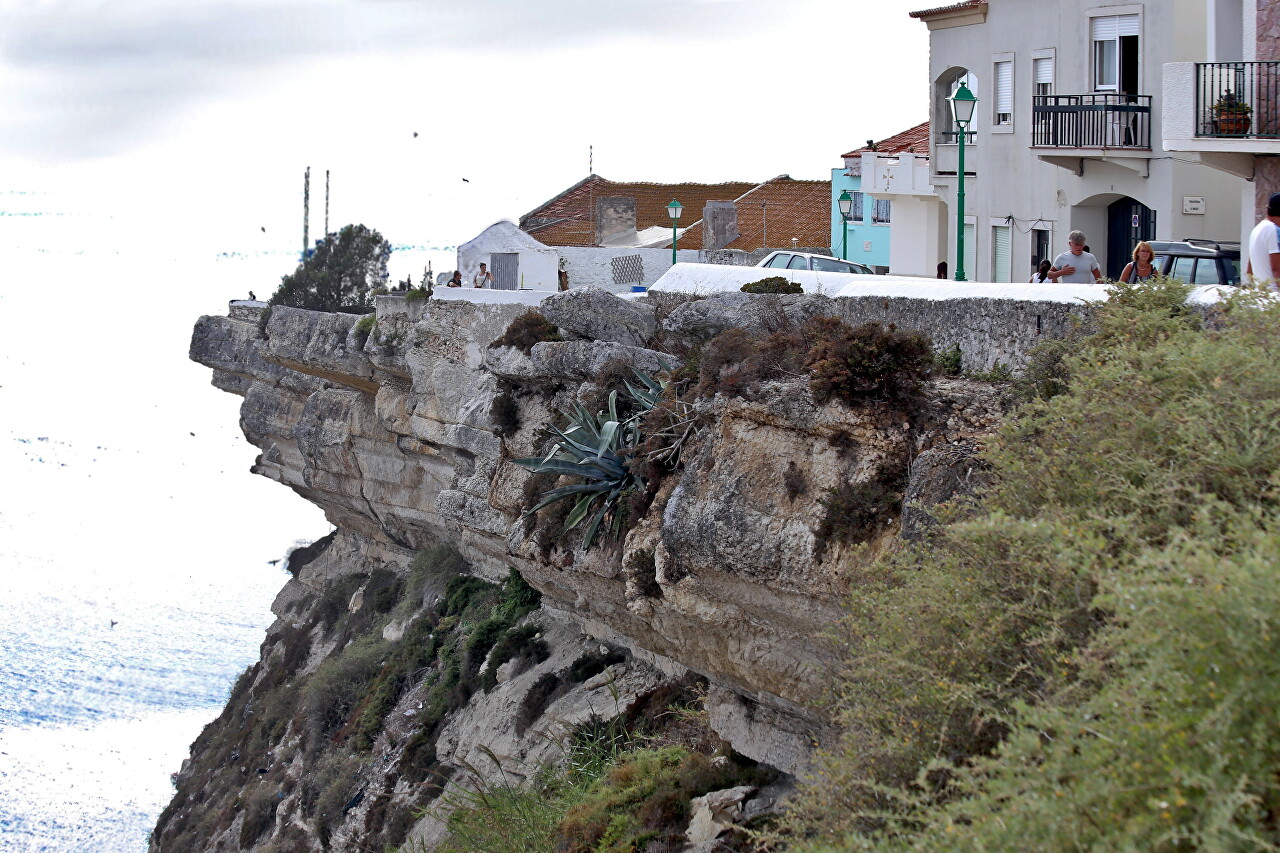 Mirador do Suberco is always lively, this place is popular not only among tourists, but also local elderly people like to spend time here.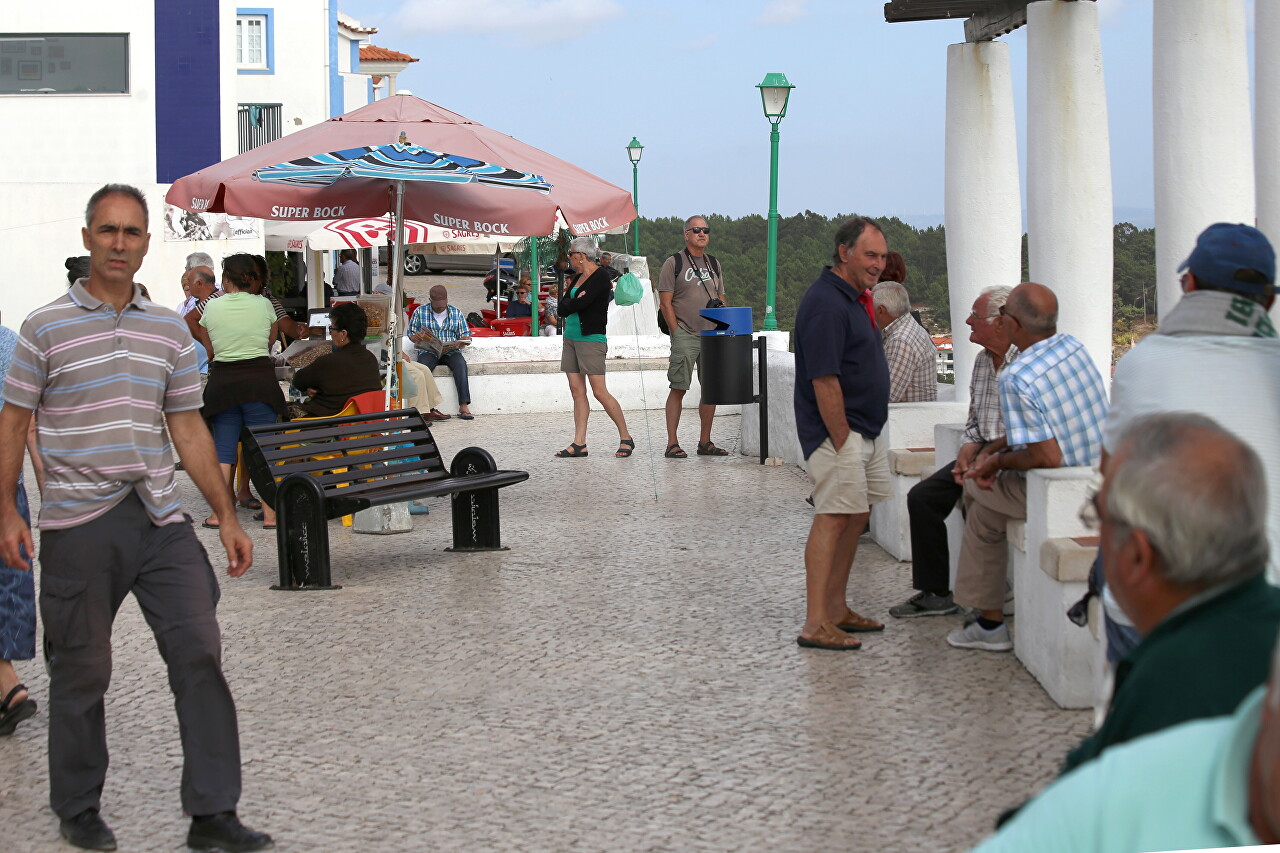 If you look down, the first thing that attracts attention is a wide strip of beach with rows of colorful cloth cabins-sheds.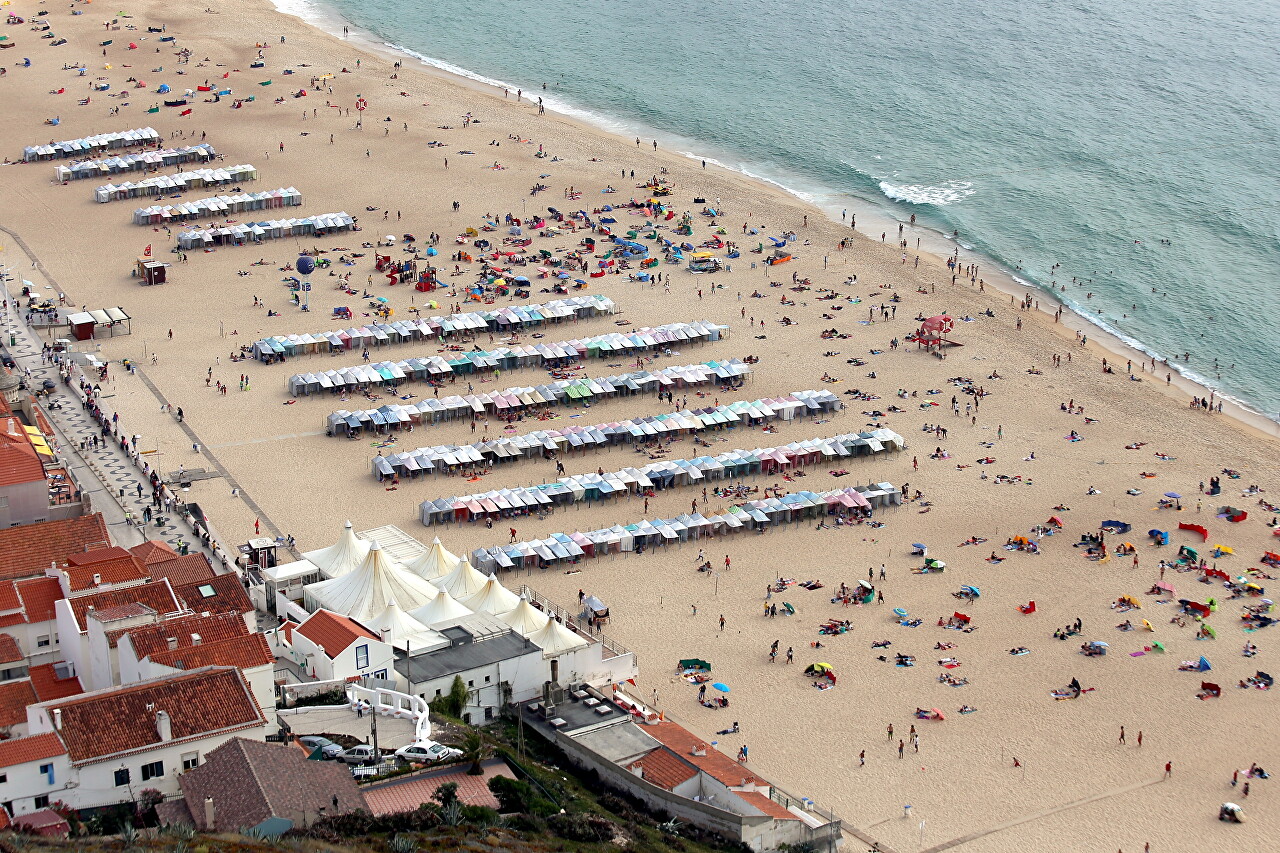 It's early September, and the holiday season is in full swing. The vacationing public is fenced off from the sea by umbrellas and screens. I don't know why - there's no wind up here at the height of the cliff.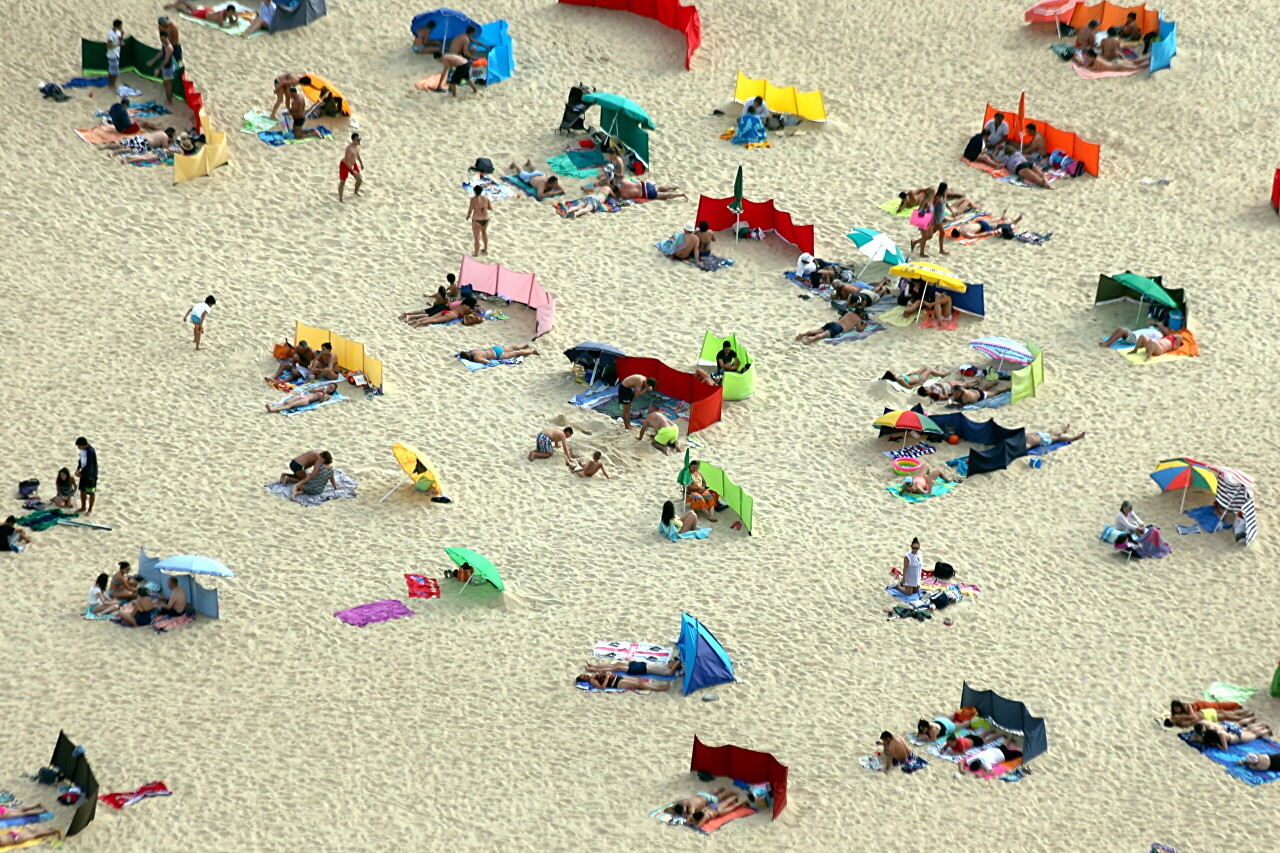 The beach of Nazaré (Praia da Nazaré) stretches for one and a half kilometers and at low tide reaches a width of up to two hundred meters. Behind the beach you can see a small port, where mainly fishing vessels are based - Nazaré is considered a fishing village, despite the fact that tourists bring the main income here.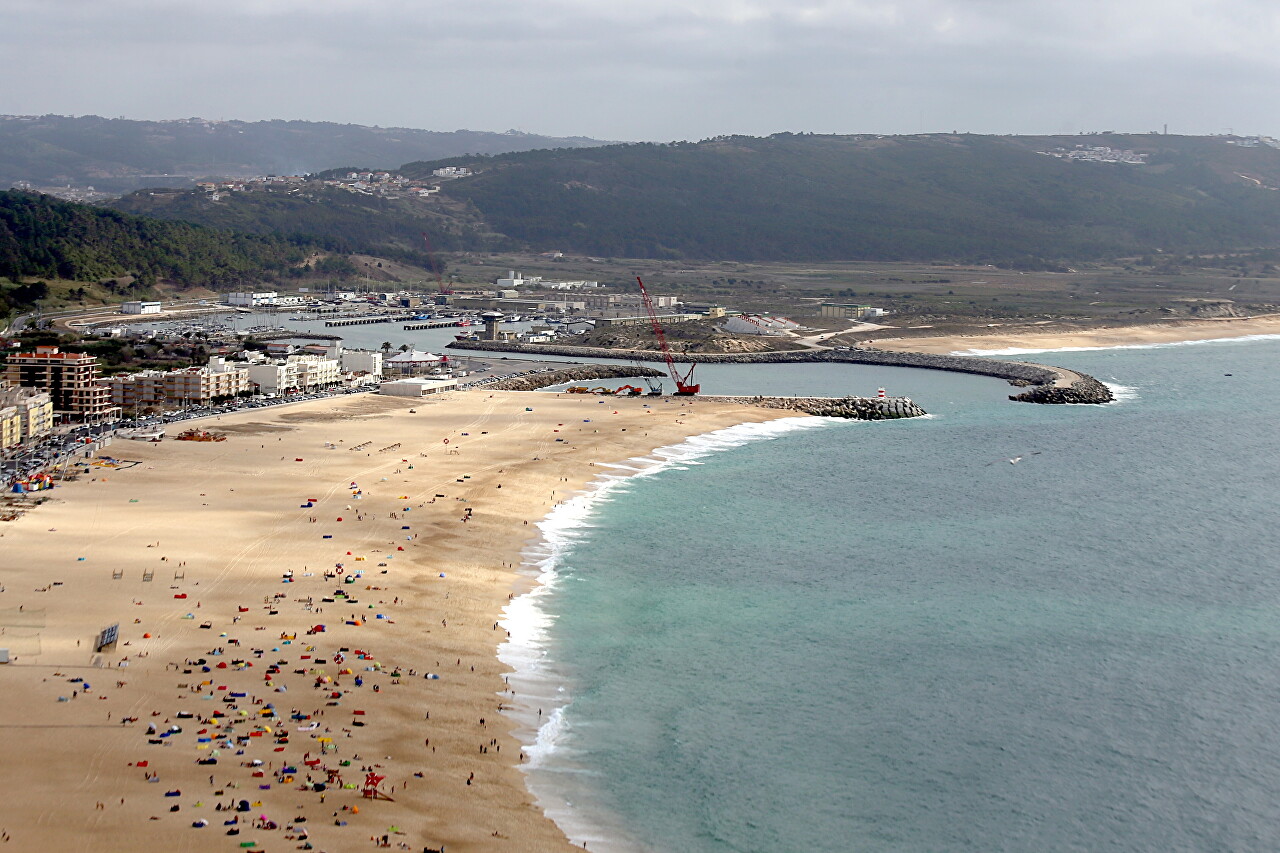 The lower town is a maze of narrow streets, mostly pedestrian.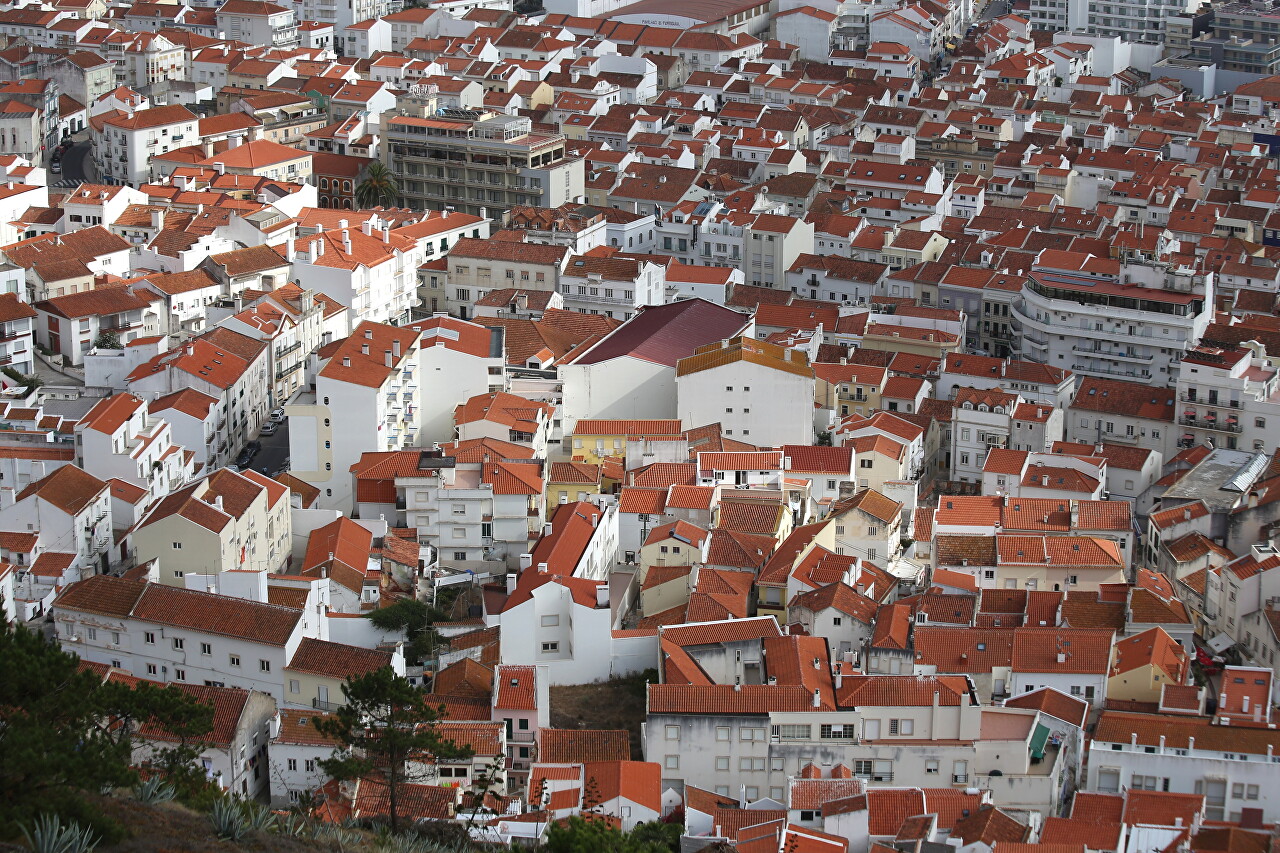 New Urbanização Pinhal do Camarção neighborhood.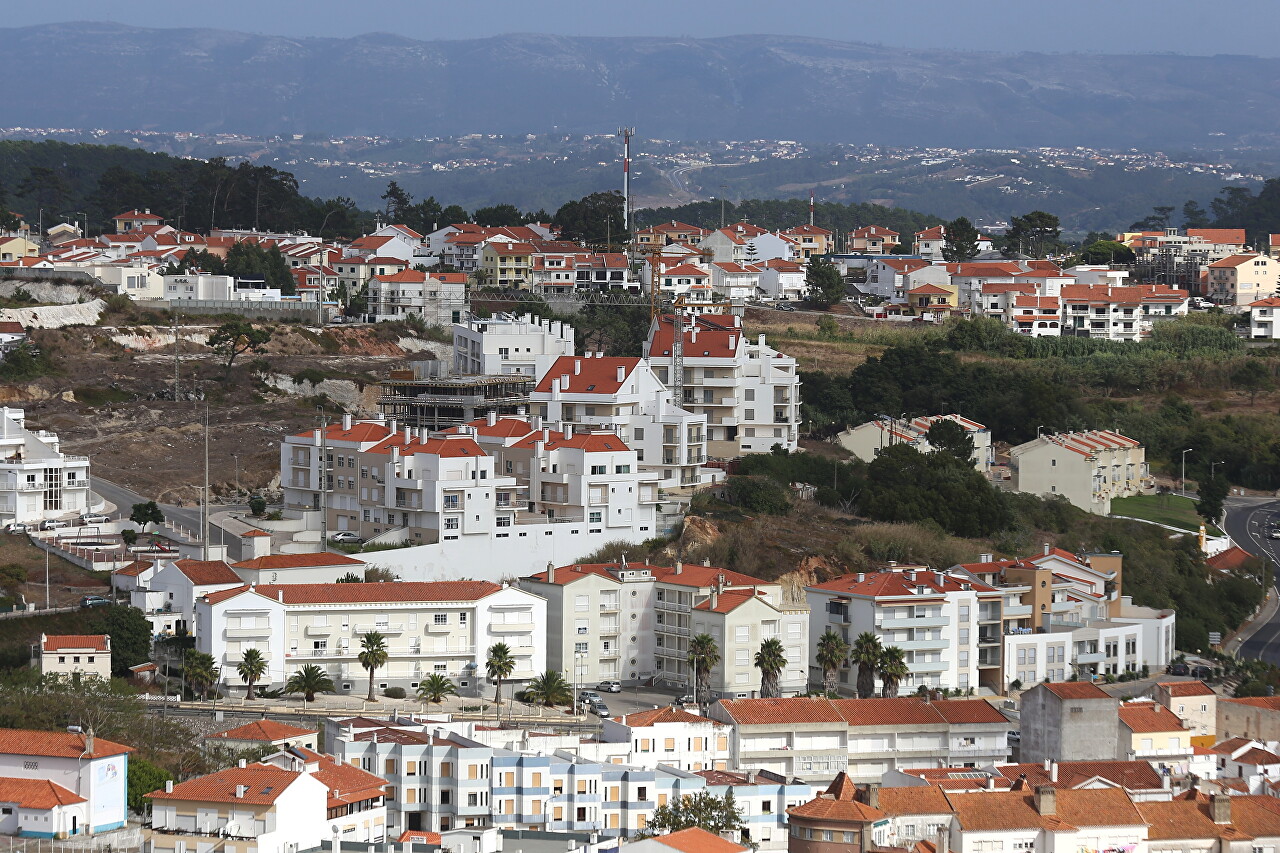 To the south-east of the city stands the Monte de S. Brás or Monte de S. Brás).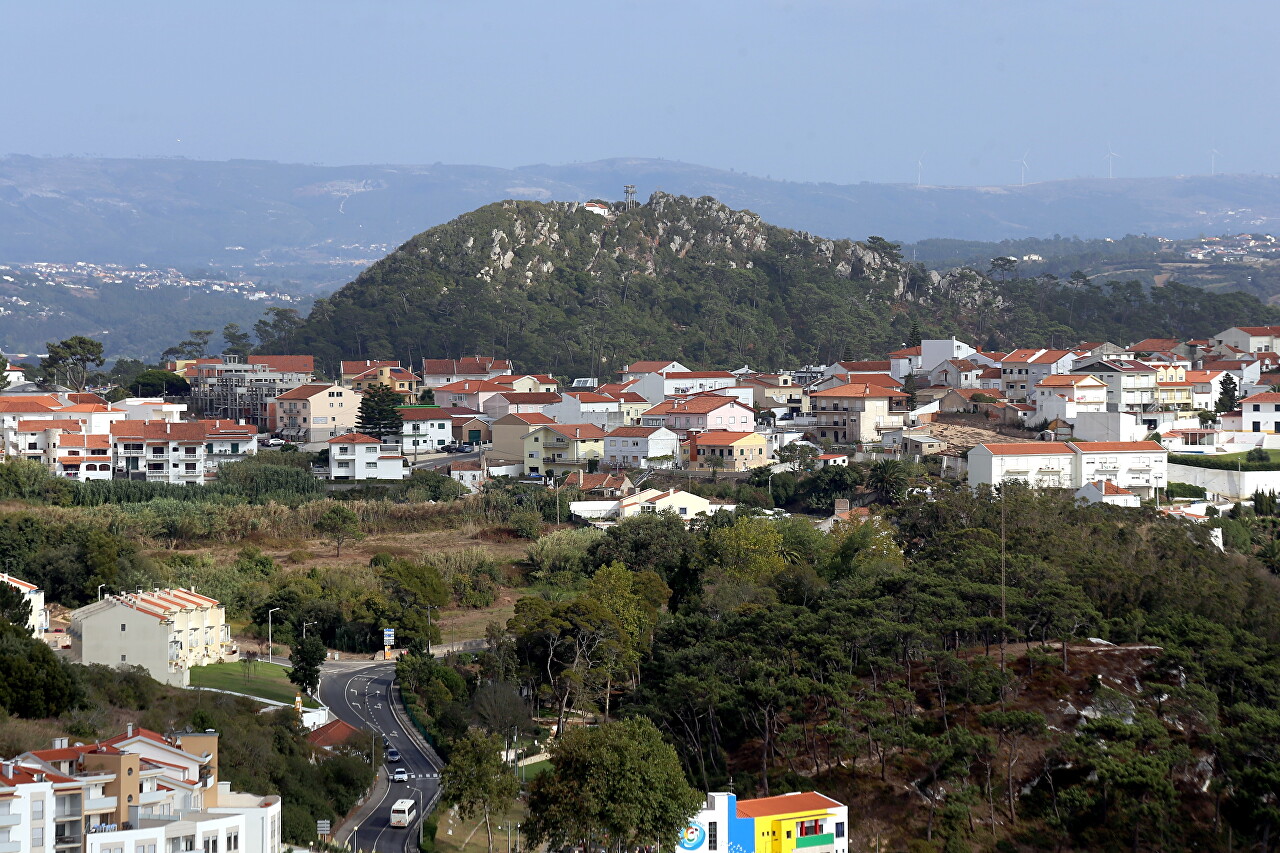 A small hotel with a fun coloring book immediately catches your eye among the white houses.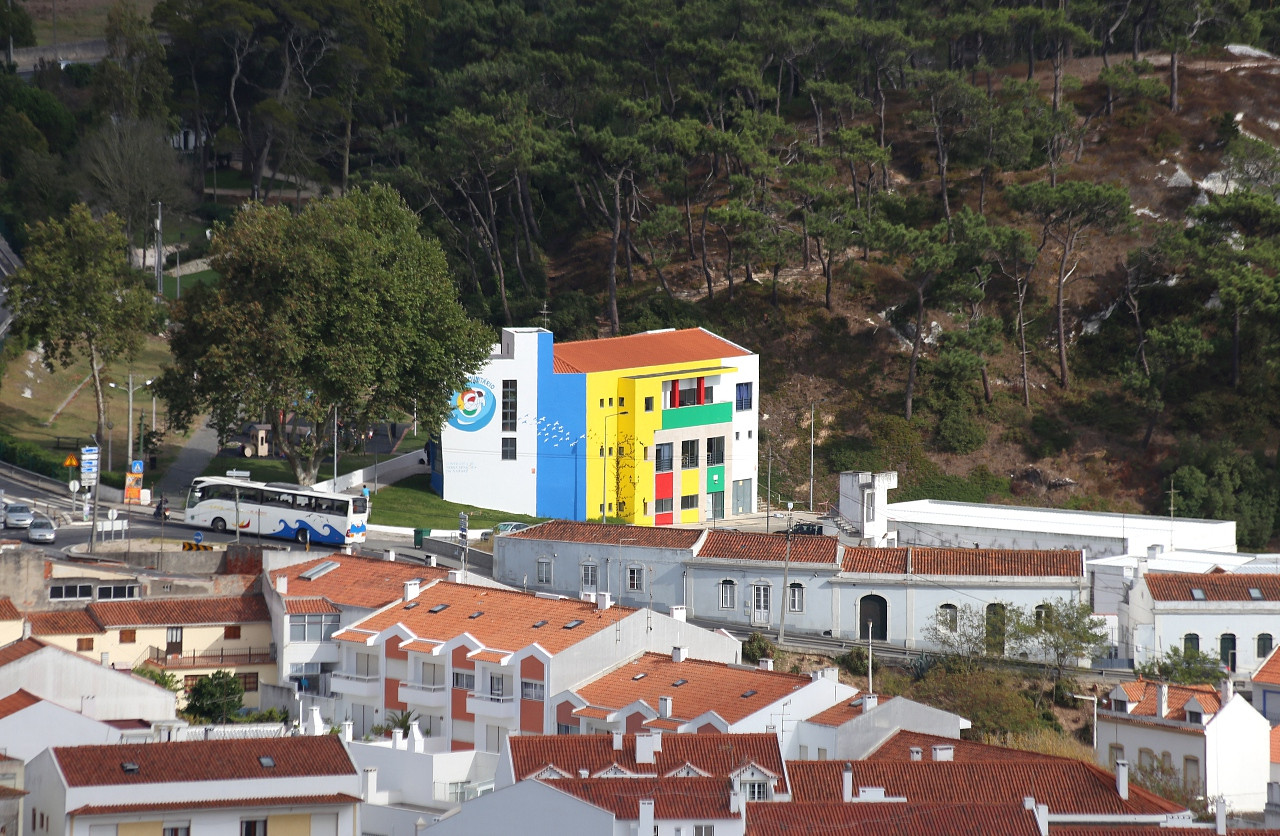 Just below the cliff, you can see the tents of the city's largest restaurant, São Miguel.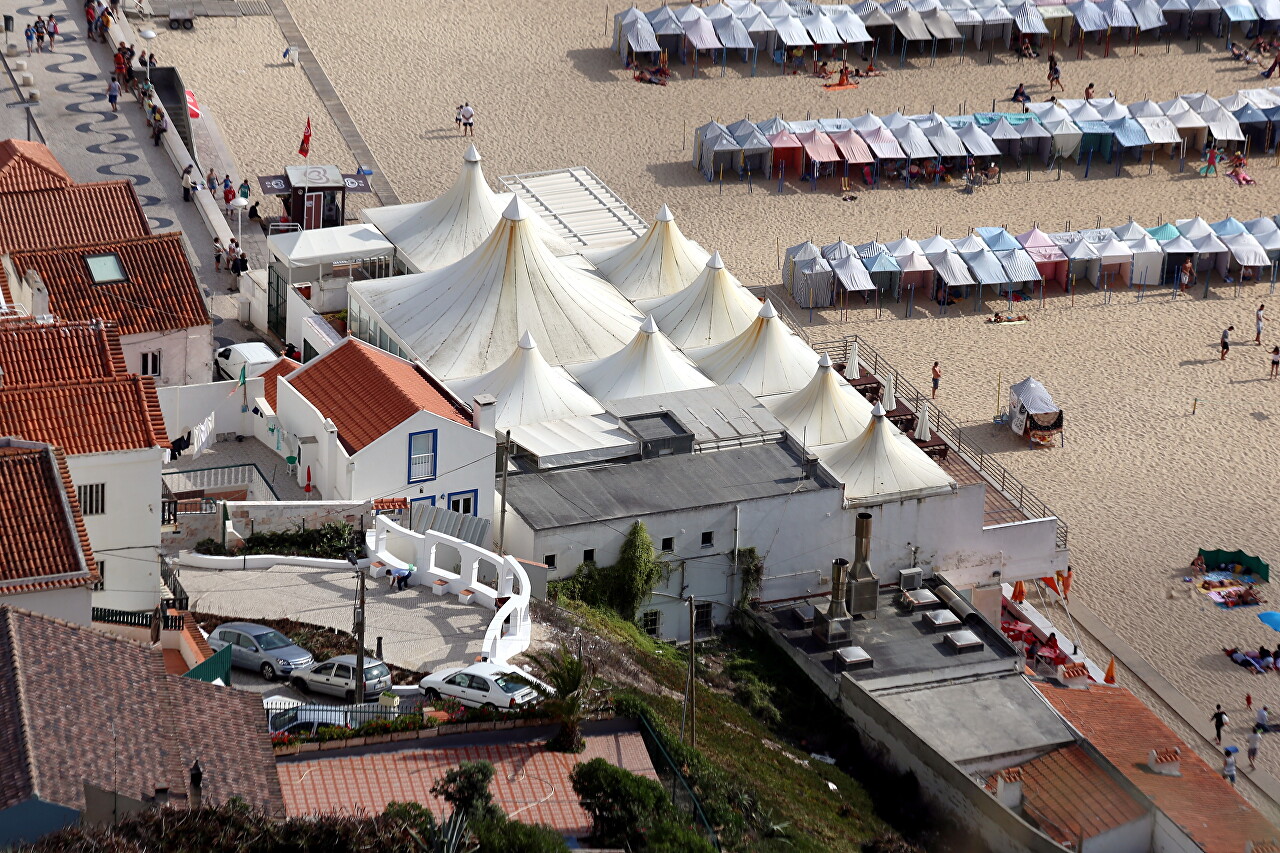 The upper part of the city is connected to the lower part by a winding path. I must say that in the dark, you need to move around it with a flashlight - there is no lighting on it.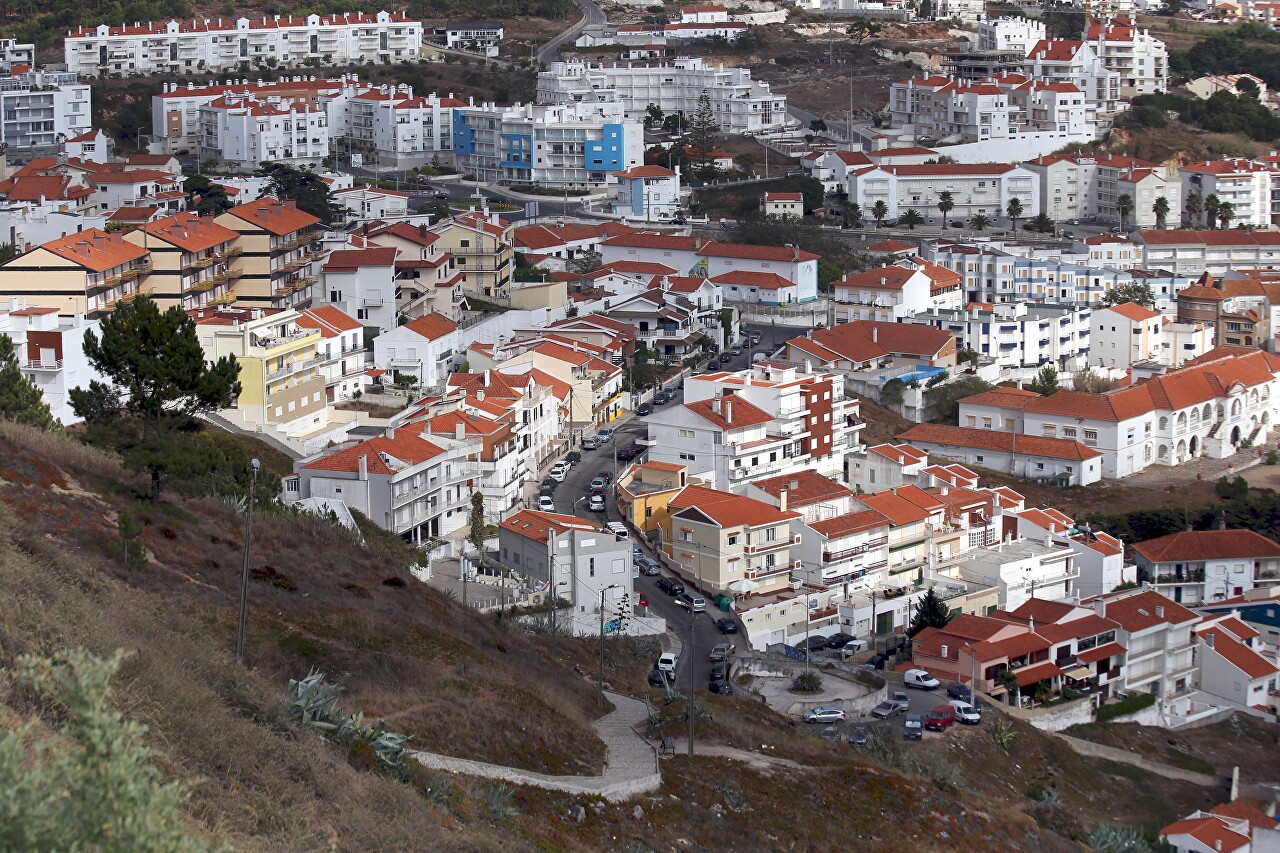 The main transport artery connecting Sitiu is the funicular, which operates from 6 am to 1 am. There is also a bus line.