Ojców Castle History
The most important historical site on the territory of the Ojców National Park is the ruins of a medieval fortress that was part of the defense system of the Kingdom of Poland against invasions from Upper Silesia. This is a chain of castles built on the hard-to-reach rocks of the Krakow-Czestochowa upland and called "Eagle Nests".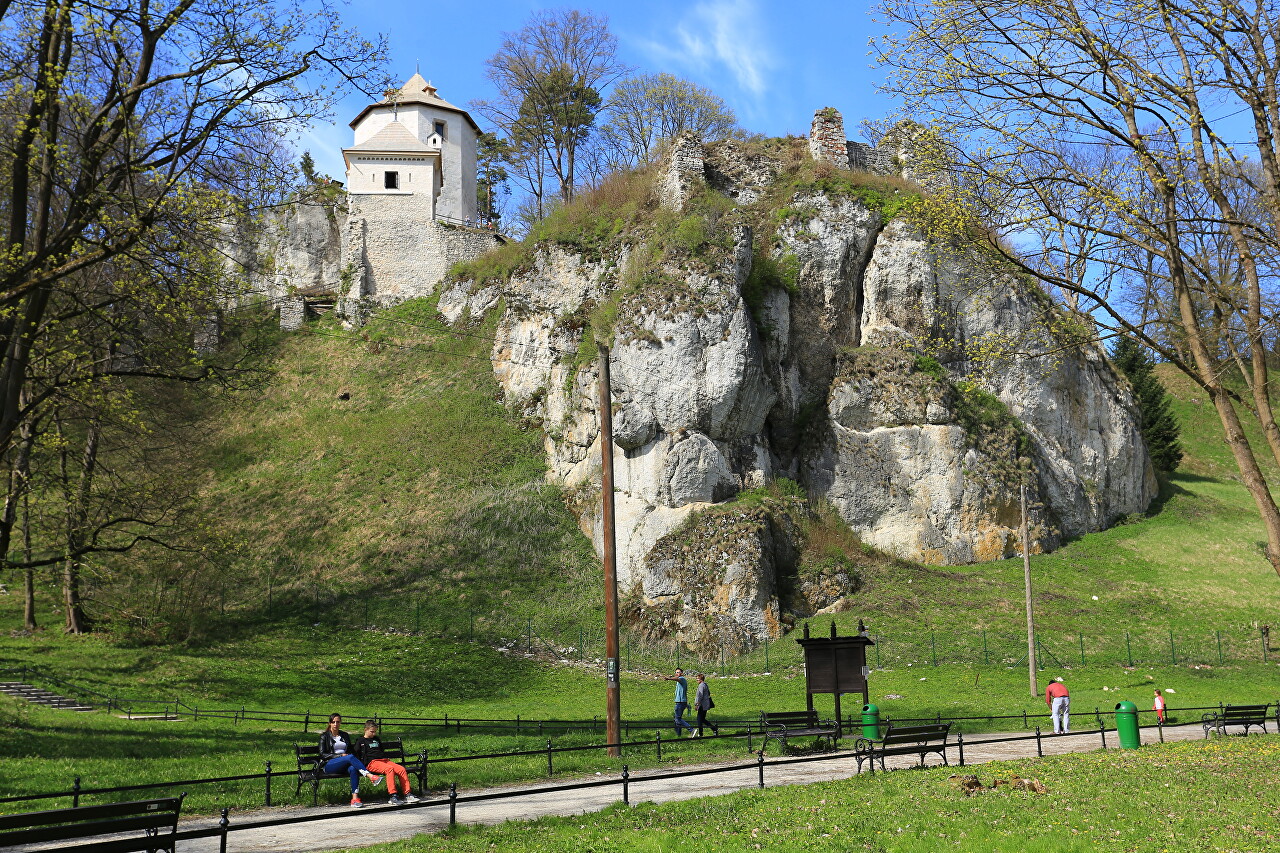 Historians suggest that the fortress was founded by order of Kazimierz III Wielki in 1354. There is a legend that explains the name, which originally sounded like Ociec (Ociec), it was given by the king himself in memory of his father, Władysława Łokietka (Władysława Łokietka), who after the capture of Krakow by the army of the Czech King Wenceslaus hid in the local caves.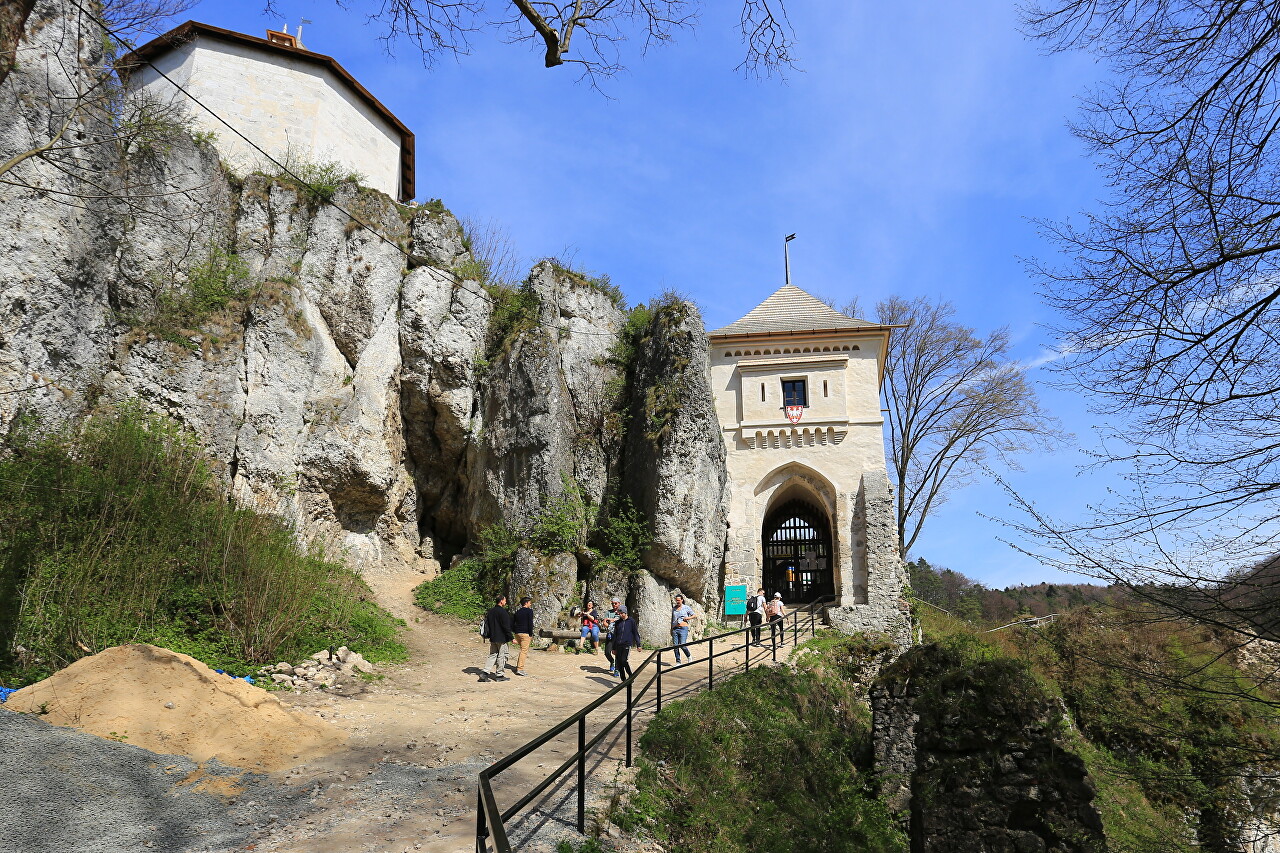 From the original buildings of the fortress to our time, the tower with a pointed arch, where the entrance to the fortress was, and the octagonal tower at the top of the fortress have been preserved. These facilities were restored in 2018.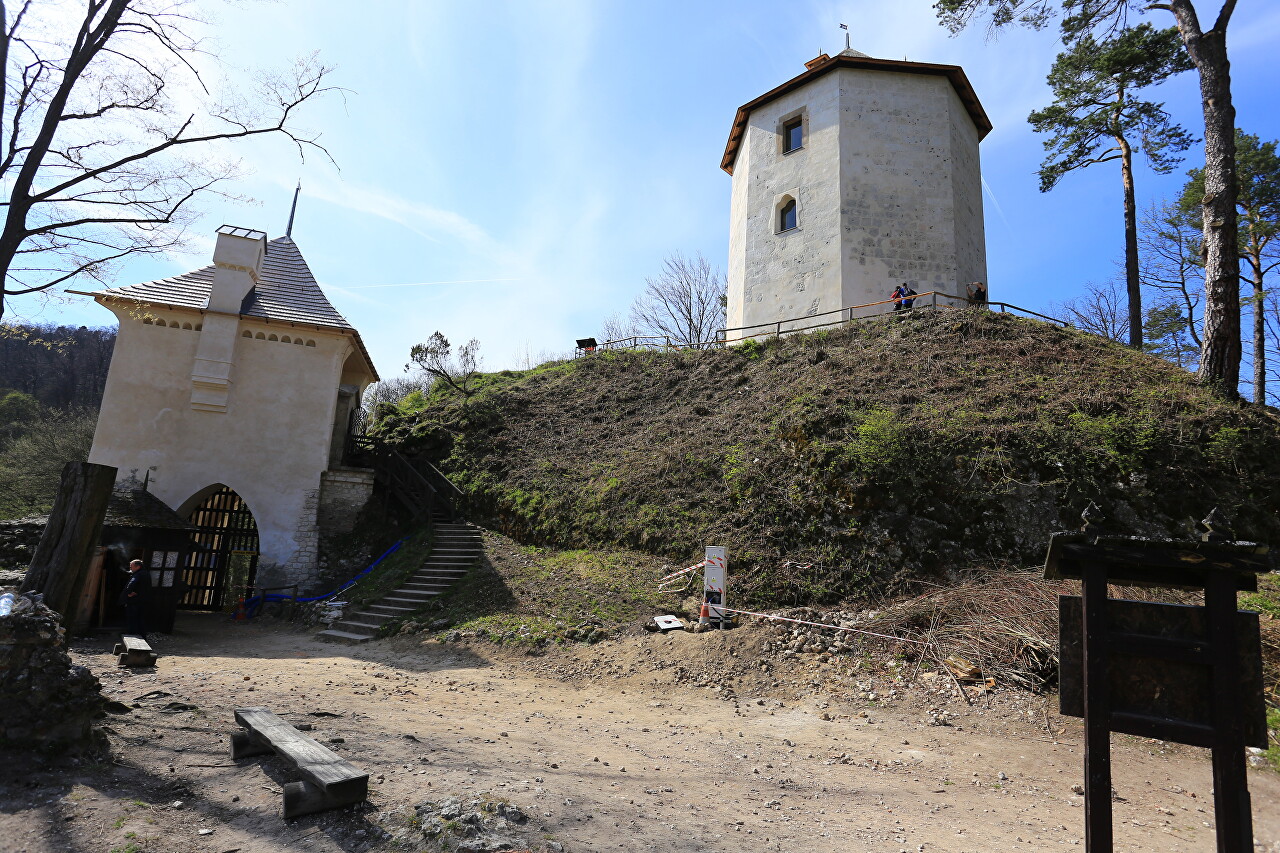 Now in the upper tower there is a small museum, where there is a model of the castle, showing how it was at the end of the fifteenth century, as well as documents and images of the castle in different periods of its history.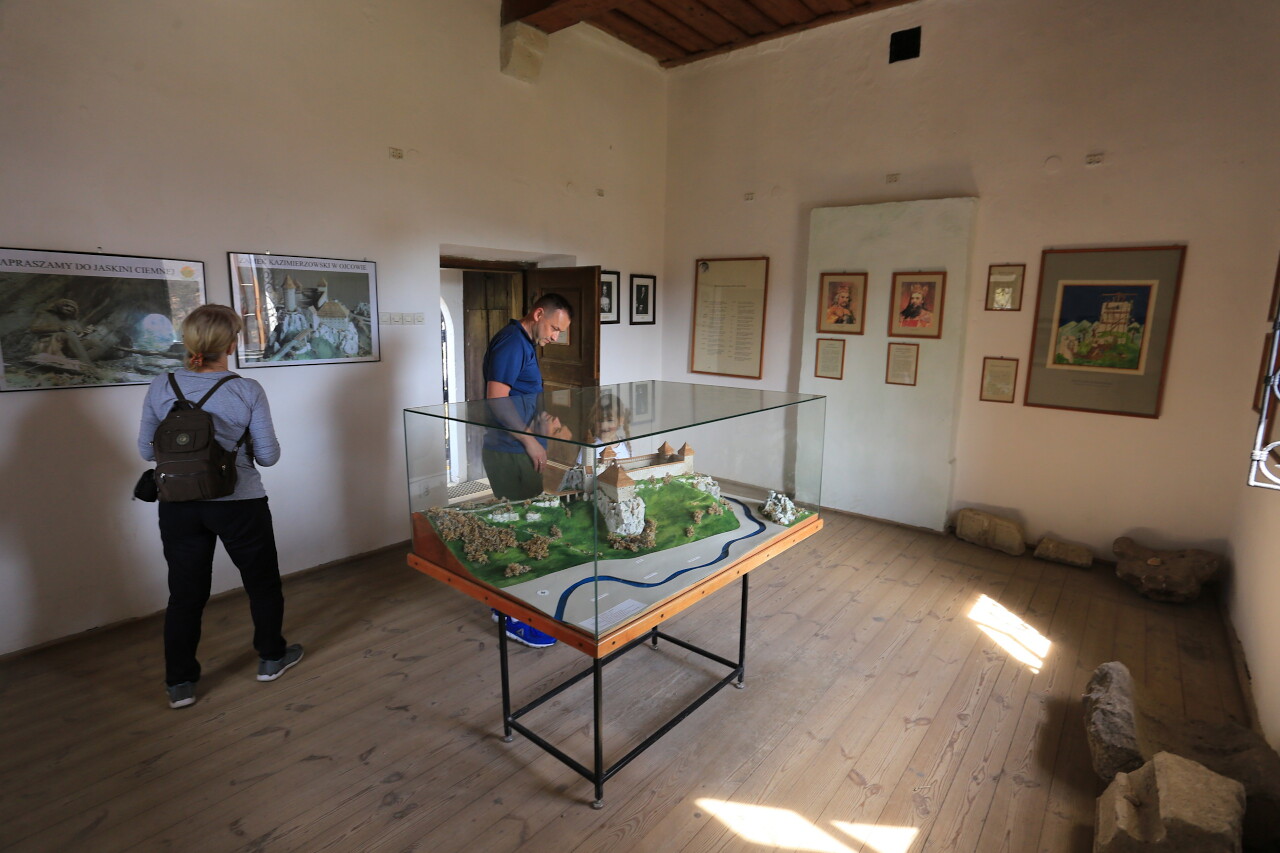 The first documentary mention of the castle dates back to 1370, it is the records of its castellan (commandant of the fortress) named Zaclica (Zaclica), in them the fortress is called Oczecz (Oczecz). When the danger of invasion from the Czech Republic passed, in 1385 the castle was transferred for 500 Cracow hryvnias to the knight Jan Kozkowski (Janowi de Kozcow), the terms of sale provided for the repurchase of the castle by the king in case of military necessity.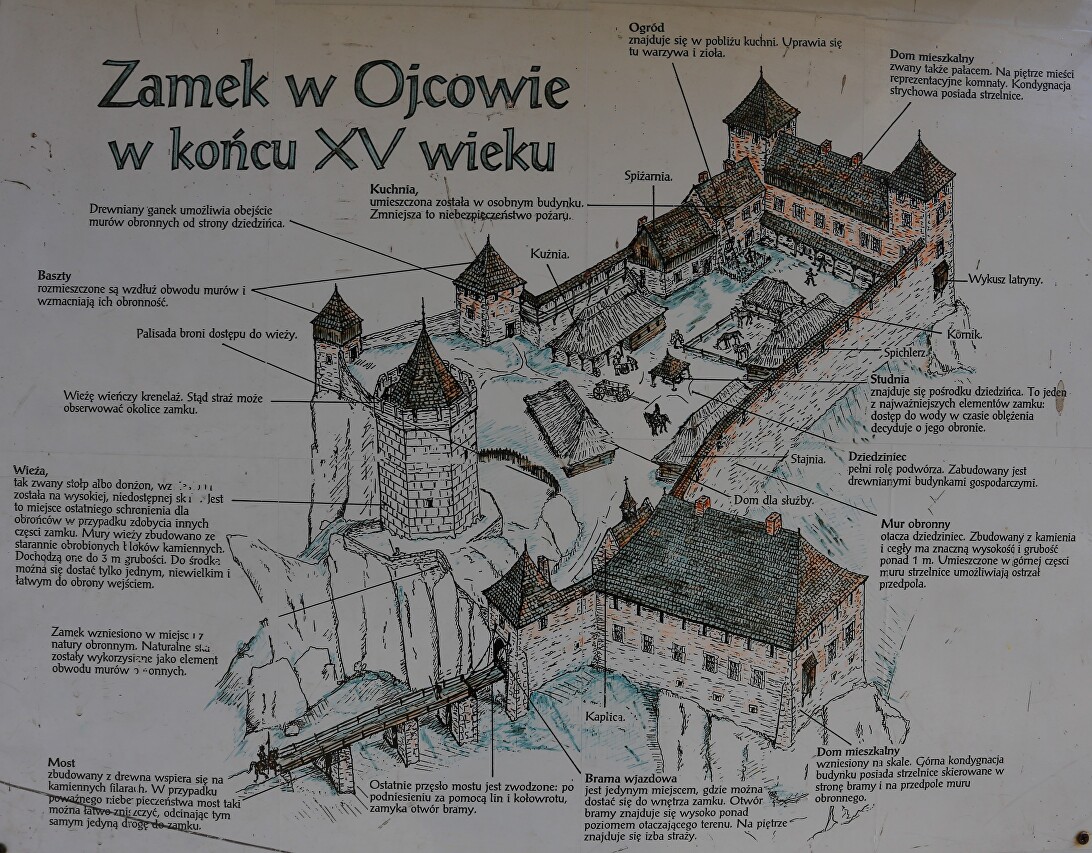 Over the next two centuries, the castle has changed more than ten owners, including Queen Bona Sforza d'Aragona, until it fell into disrepair. In 1619, the owner of the ruined castle became Mikołaj Koryciński, who restored the towers and walls and built a new building to the right of the gate tower.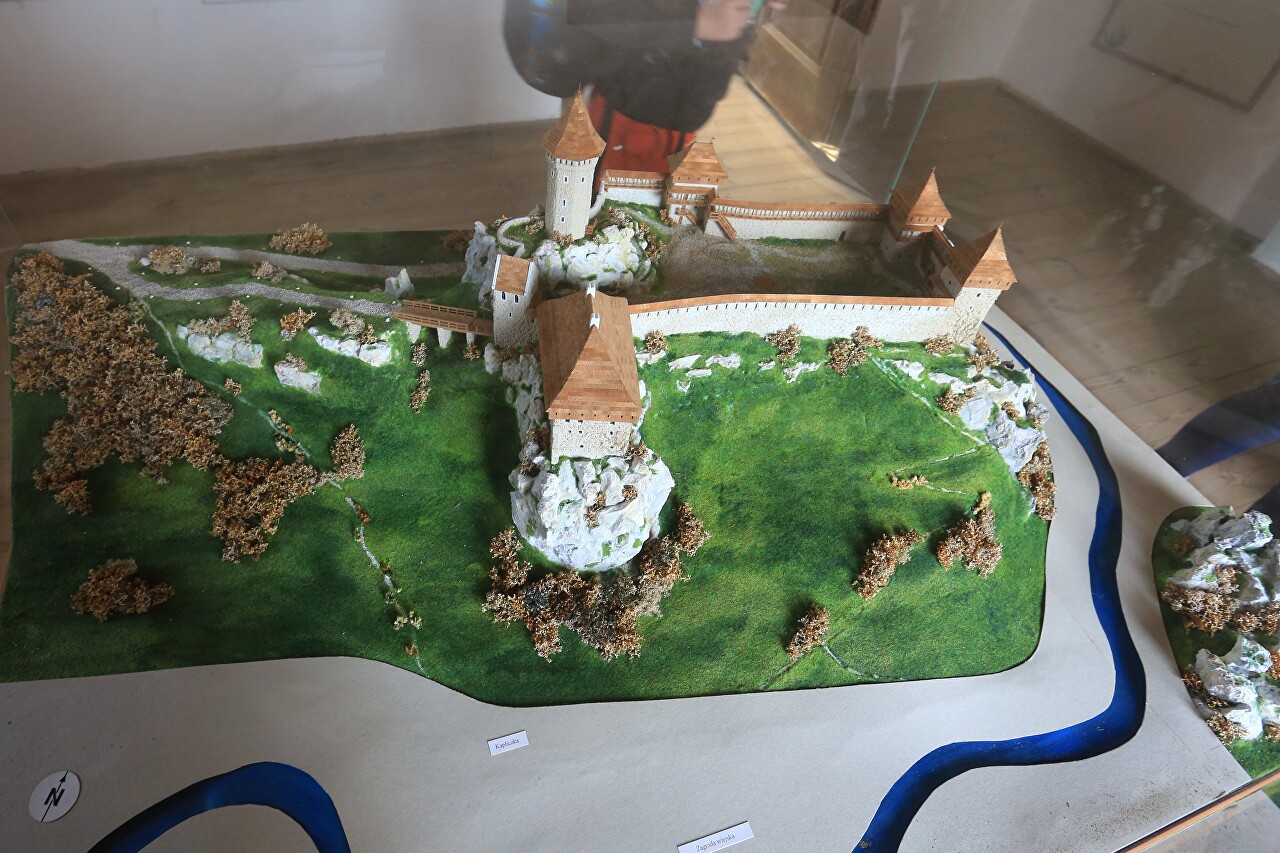 During the war with Sweden (the Swedish Flood), the castle was not captured or destroyed, after which it again changed hands several times, until it again fell into disrepair and was abandoned at the beginning of the nineteenth century. In 1805, the castle passed into state ownership, then was again transferred to private hands, the new owners demolished the walls and towers that were in disrepair, and with varying degrees of success carried out repairs in the remaining buildings. During the First World War, the octagonal tower was damaged by artillery fire. In the thirties and fifties and nineties of the twentieth century, attempts were made to restore the castle, but the real restoration began only in 2016.