Place d'Armes, Luxembourg
This small cozy square is located in the heart of the Old city and was originally used as a garrison parade ground for French troops, so it got the French name Place d'Armes (Square of Weapons). In Luxembourgish, it sounds like "Plëss d'Arem", but locals call it simply "Plëss".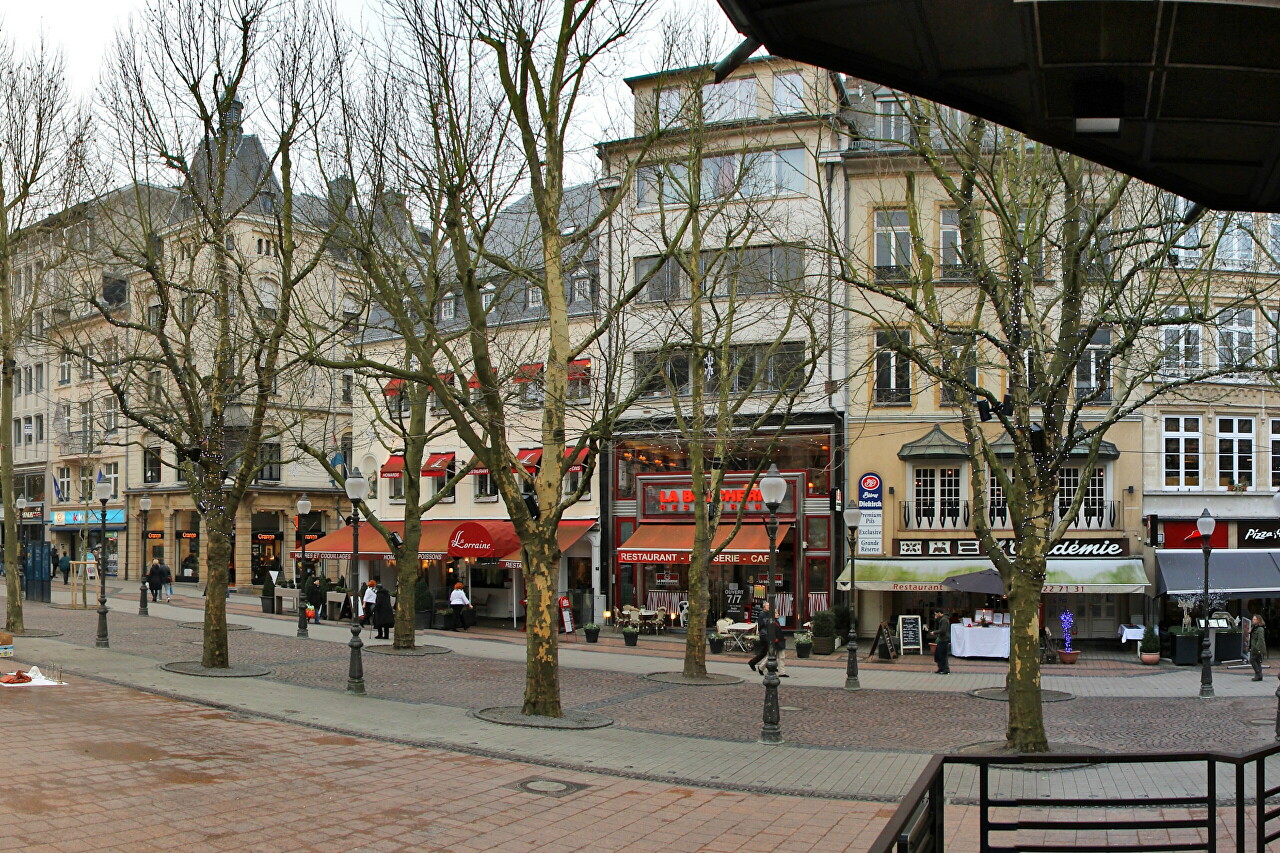 The history of the square began after the great fire of 1554, which turned most of the Upper Town into ruins. According to a new development project developed by military engineer Sebastian van Noyen, this place was supposed to be a market square with the name Neumarkt (New Market), but this was not implemented.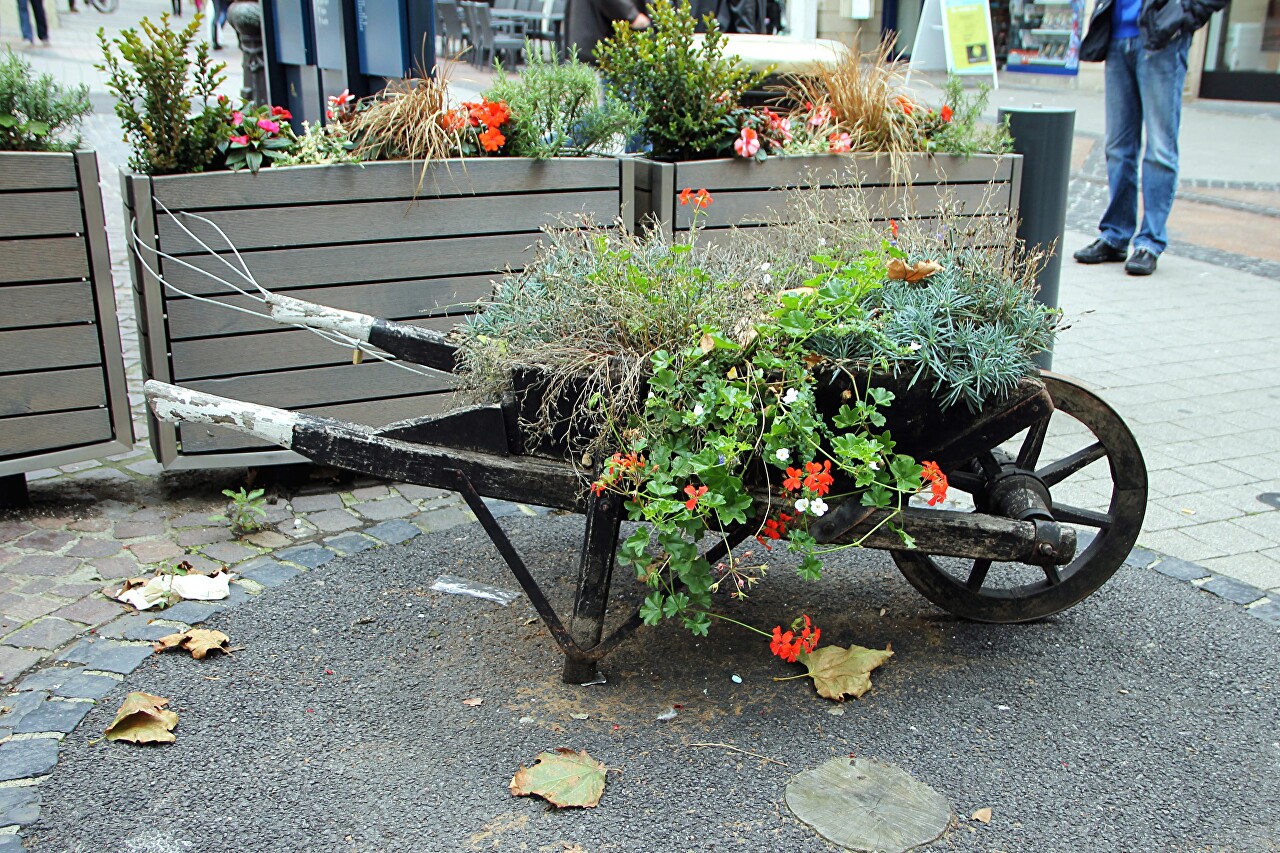 In the middle of the next century, the construction of new bastions began in Luxembourg, which was led by the engineer Jean Charles de Landas, according to his project in 1661, a barracks and a parade ground for drill exercises in front of it, called the "Square of Arms". By the forces of the garrison soldiers, the square was paved with granite slabs and planted with lime trees. To supply the garrison with water during the siege, a well with a depth of 65 meters was dug in the square. A large wheel was used to lift the water barrels. In peacetime, the well performed a social function-it supplied water to the urban poor.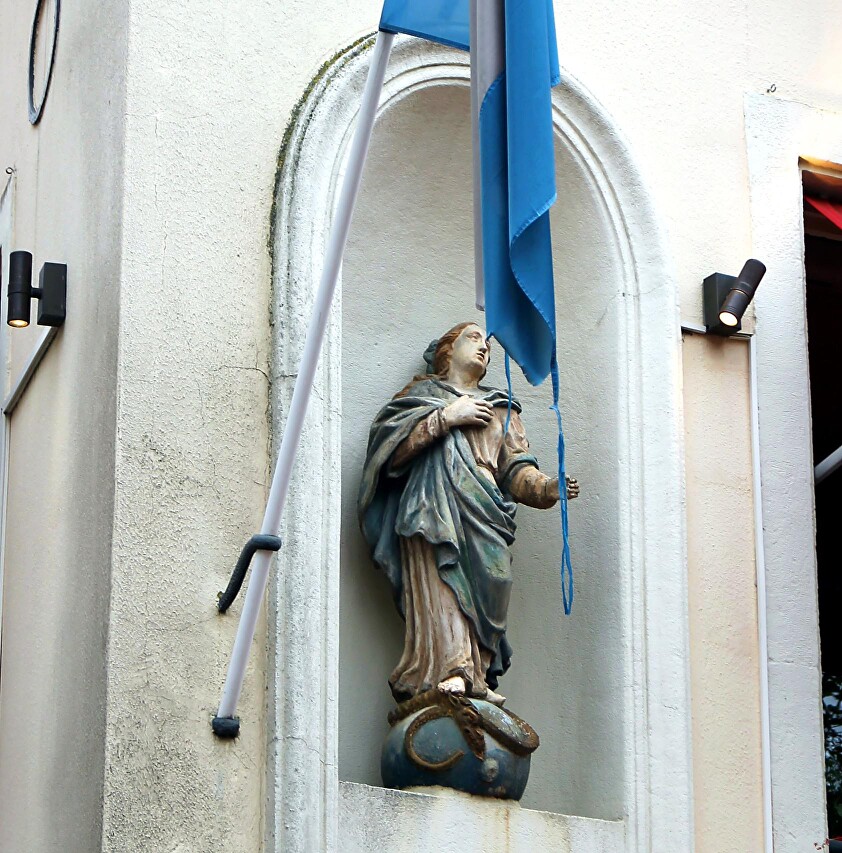 Now the square is the most important public place of the city and the center of the pedestrian zone. In the summer, every evening from the bandstand, built on the site of the garrison guardhouse, there is music by local and visiting performers, twice a month, on the first and fourth Saturday, a flea market is open on the square, in December there are stalls of the Christmas Market with sweets and souvenirs.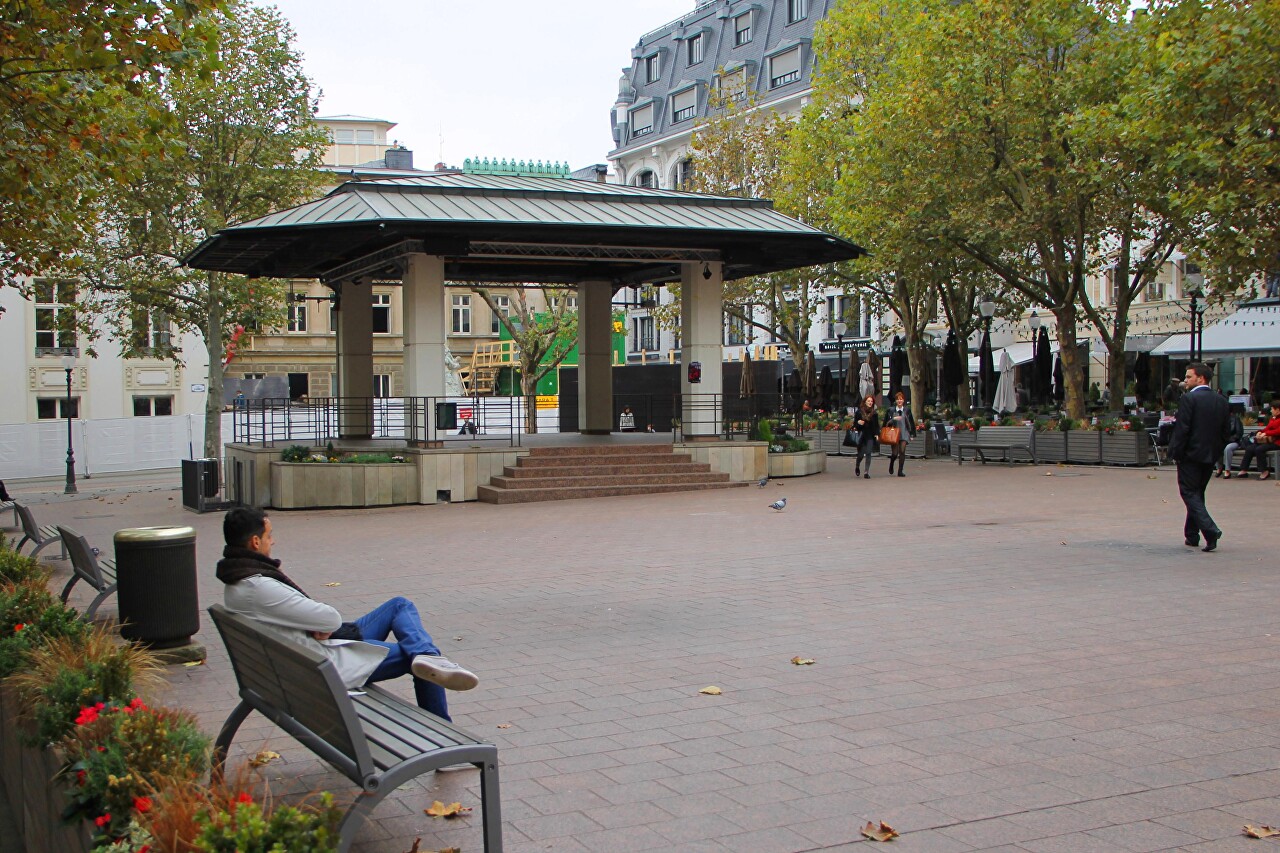 Behind the bandstand, you can see a column erected in honor of the national poets Edmond de la Fontaine, known as Dicks and Michel Lentz, opened on October 11, 1903. Architect of the monument Georges Traus, sculpture by Pierre Federspiel.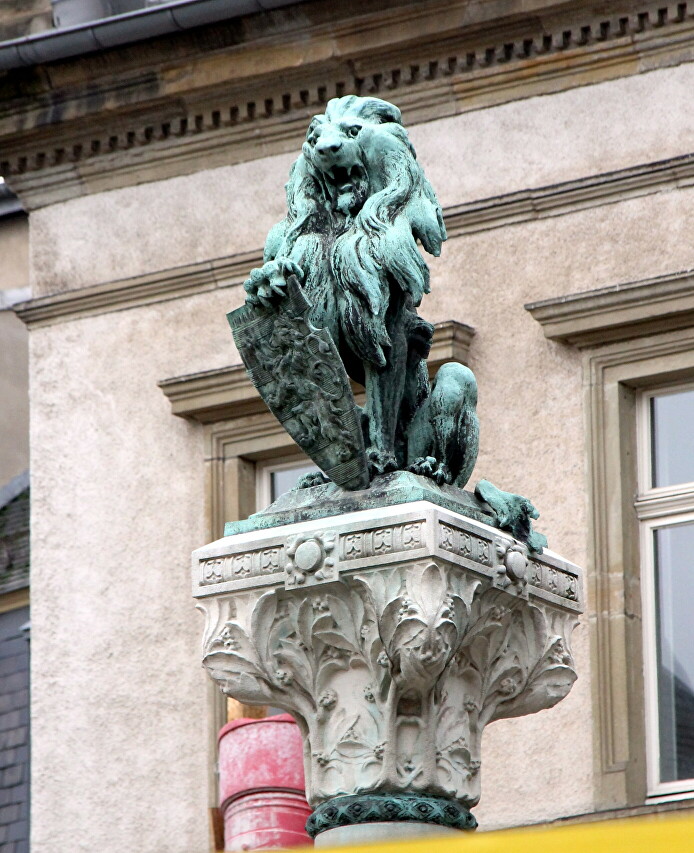 The square is surrounded by about a dozen cafes and restaurants, very popular not only with tourists, but also with local residents. Perhaps that is why the square received the unofficial name "Parlor of the City".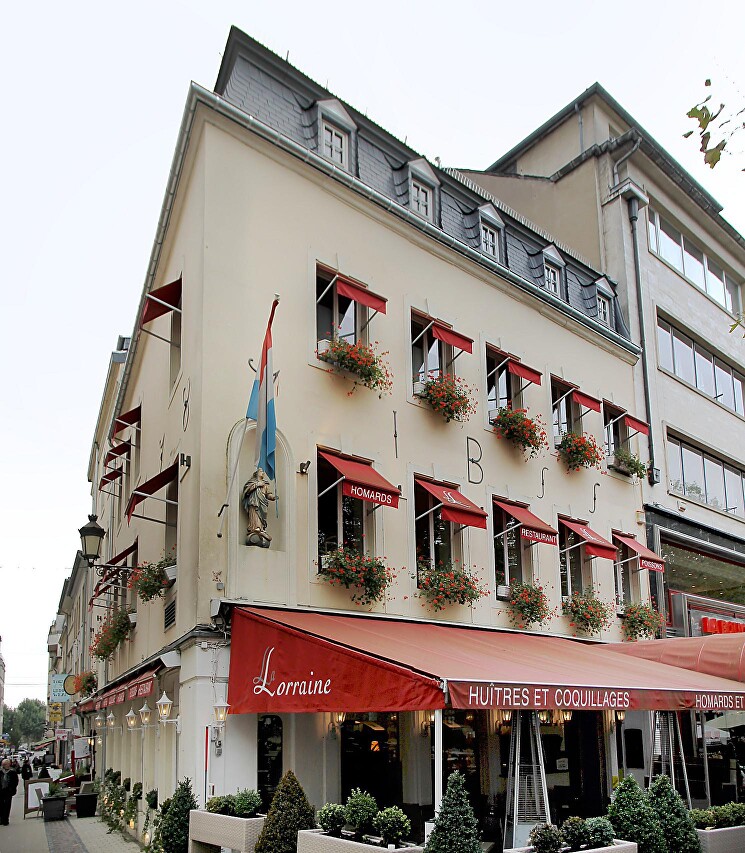 During the tourist season, there are so many people who want to taste local cuisine that a fair part of the square is occupied by restaurant tables.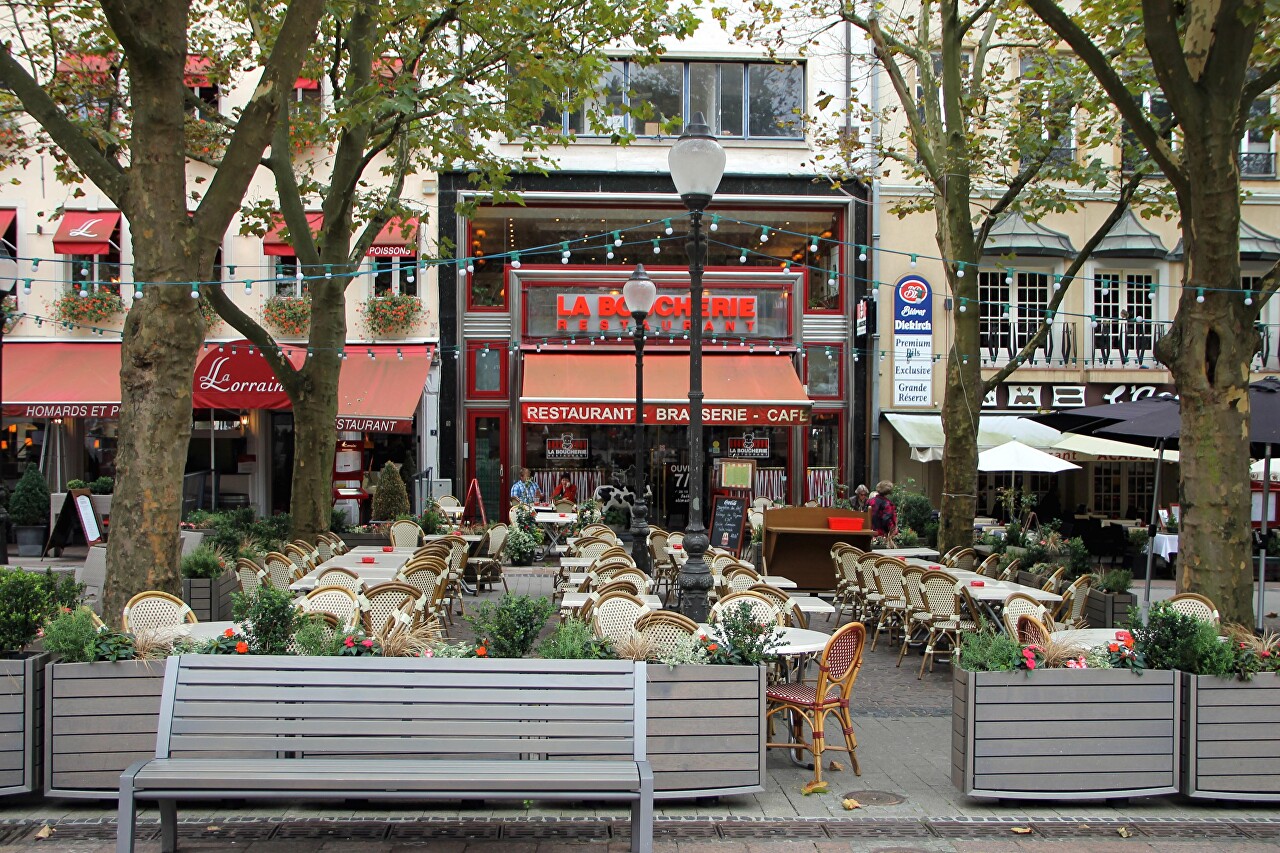 An administrative building known as the Municipal Palace was built on the site of the Guard's barracks in 1902. Now it houses a Cultural Center (Cercle Cité), about which I will tell you in detail in the next article. There is a public toilet on the right side of the building.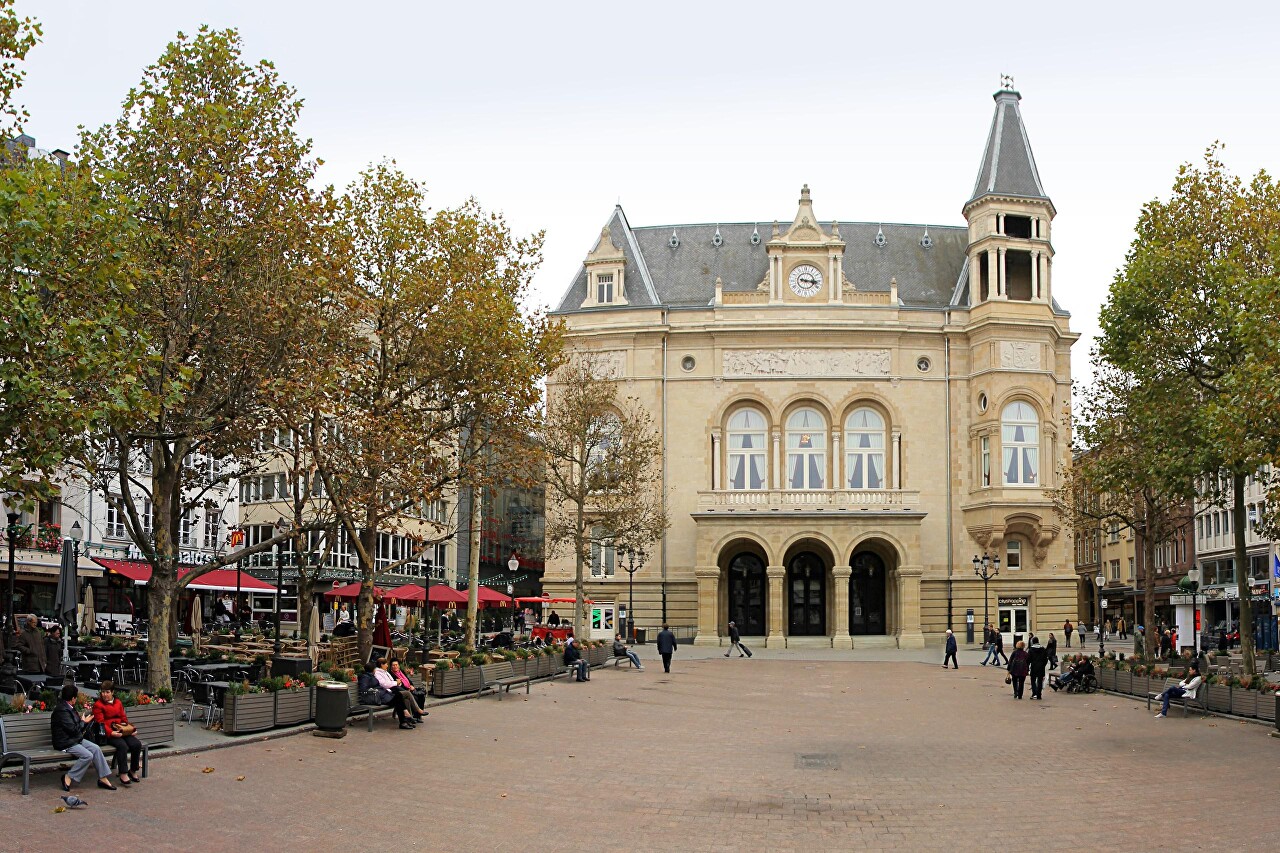 On the corner of the square and Rue Chimai there is a beautiful Art Nouveau building with a golden unicorn on the facade.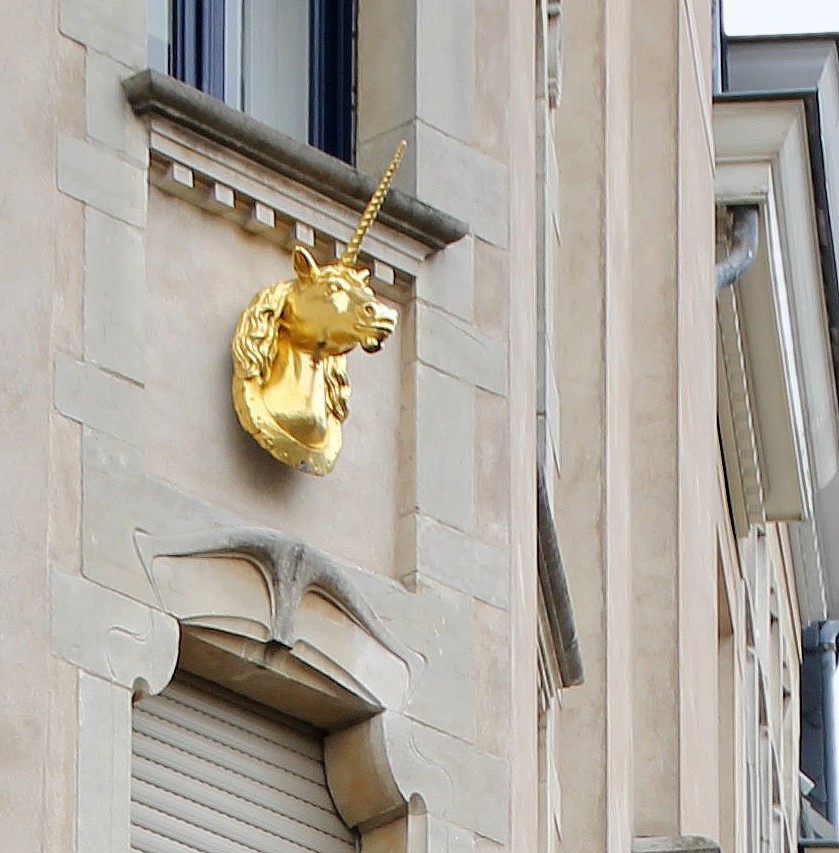 Below it is a wooden bay window, decorated with carvings and stained glass windows.