Monument of Encierro, Pamplona
A running of the bulls (Encierro), the most famous event in Pamplona, is held during the feast week of Saint Fermin.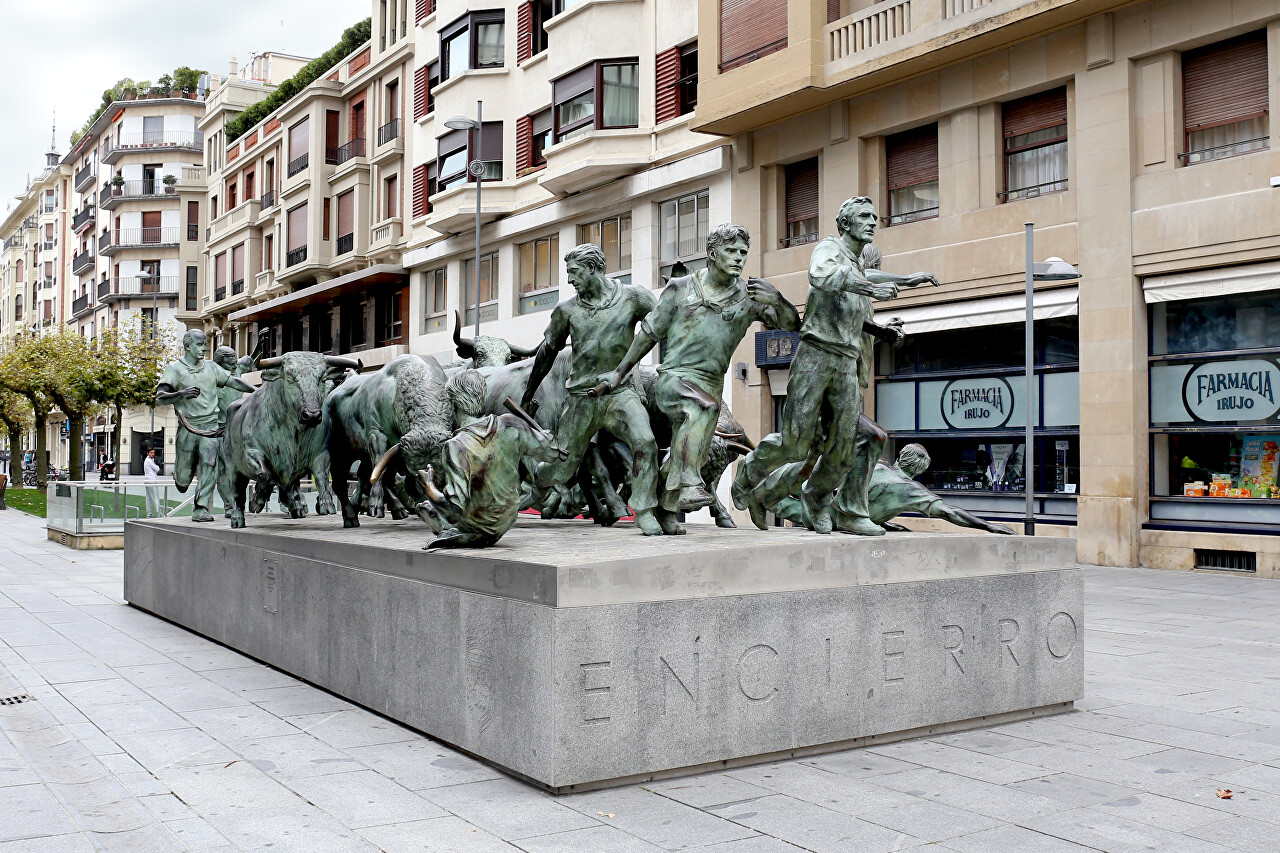 Every morning from July 7 to July 14, bulls are driven through the city streets from the paddock to the arena, during which anyone can demonstrate their bravery and dexterity.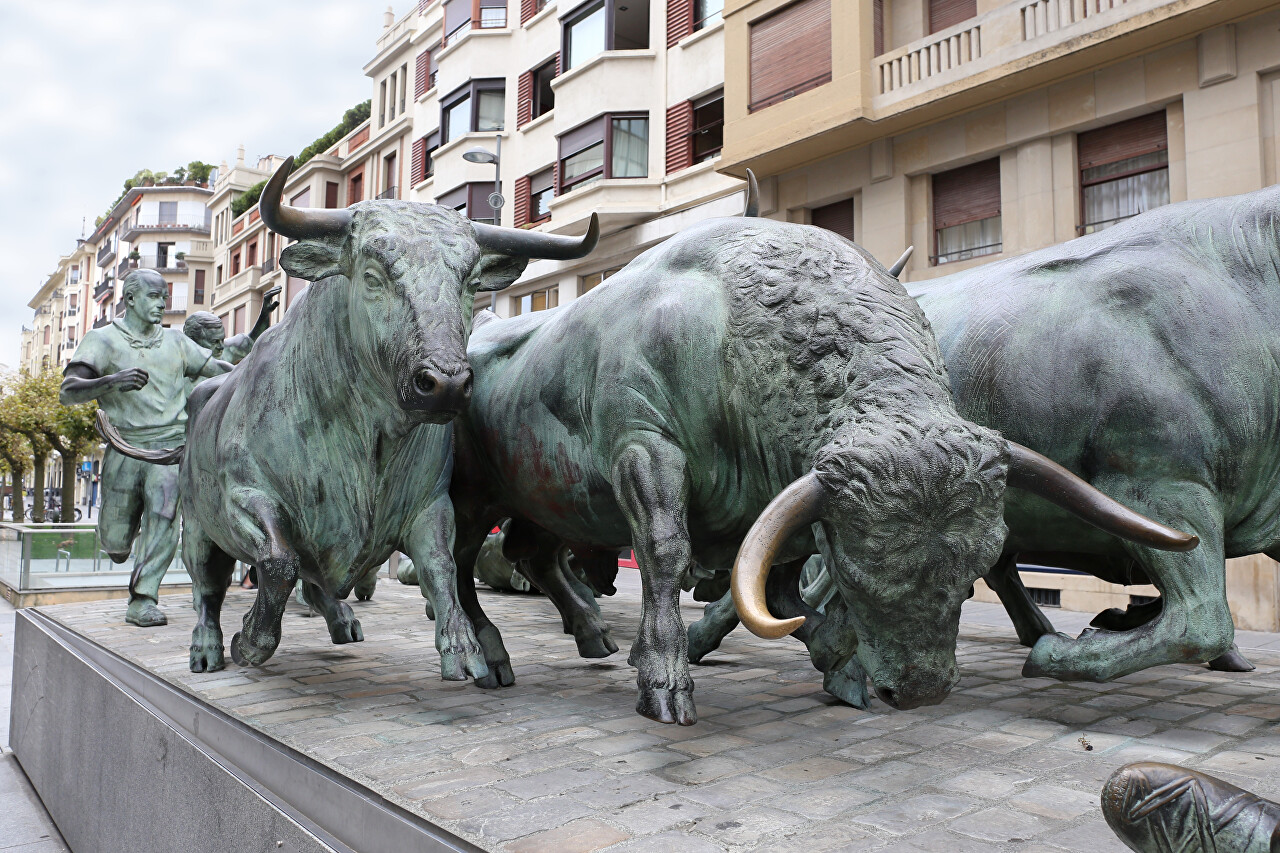 The route is about a kilometer long and is surrounded by barriers made of bars, which have gates in several places. Running the entire route is difficult and dangerous even for a very well-trained person, so runners only cover part of the way.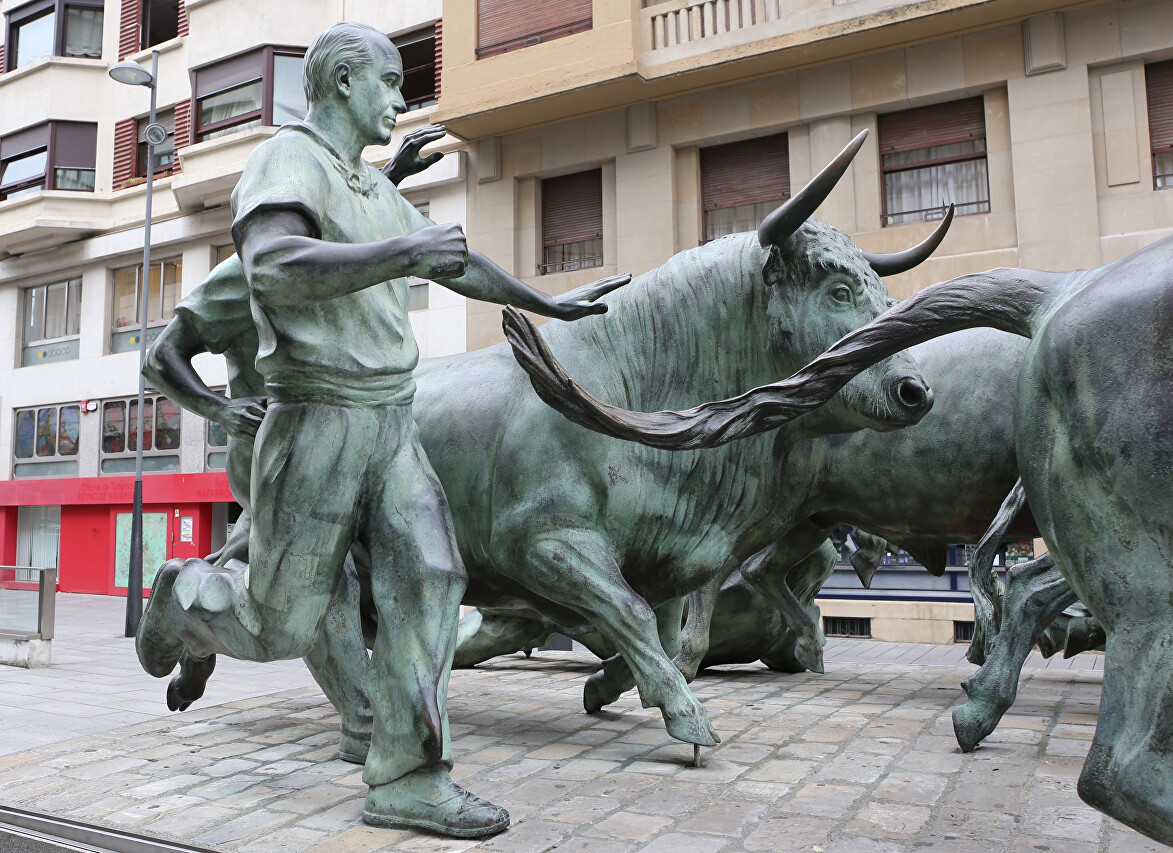 However, you can easily climb over the fence in any place, the organizers of the competition only make sure that the route does not get fans of thrills in a drunken state.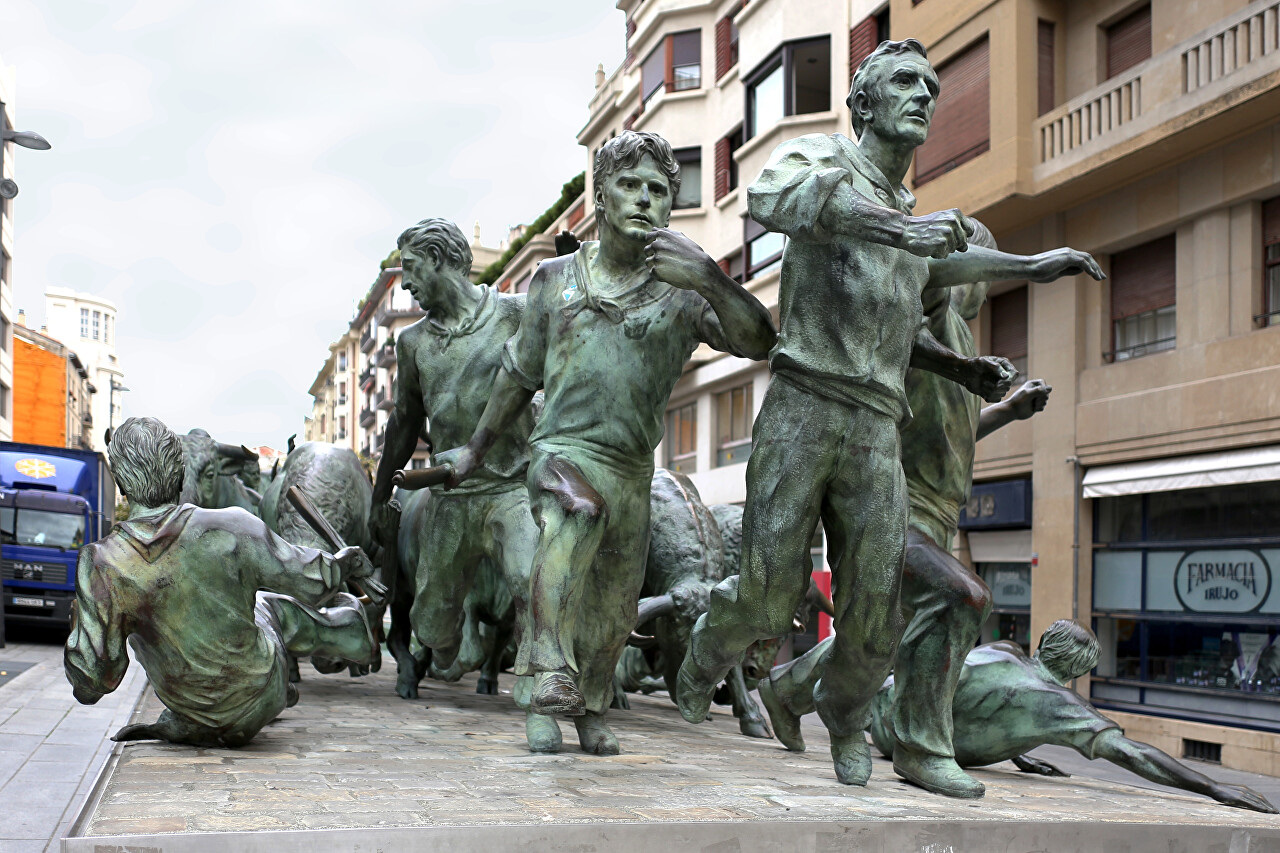 The main contingent of brave men is members of bullfighting clubs that come to Pamplona from all over the world (they have their own uniforms), and of course, tourists. The latter are most often injured. There are also deaths - in 1995 and 2009, young men were killed. Encierro's most tragic page was written in 1924, when 14 people were killed and more than 200 were injured.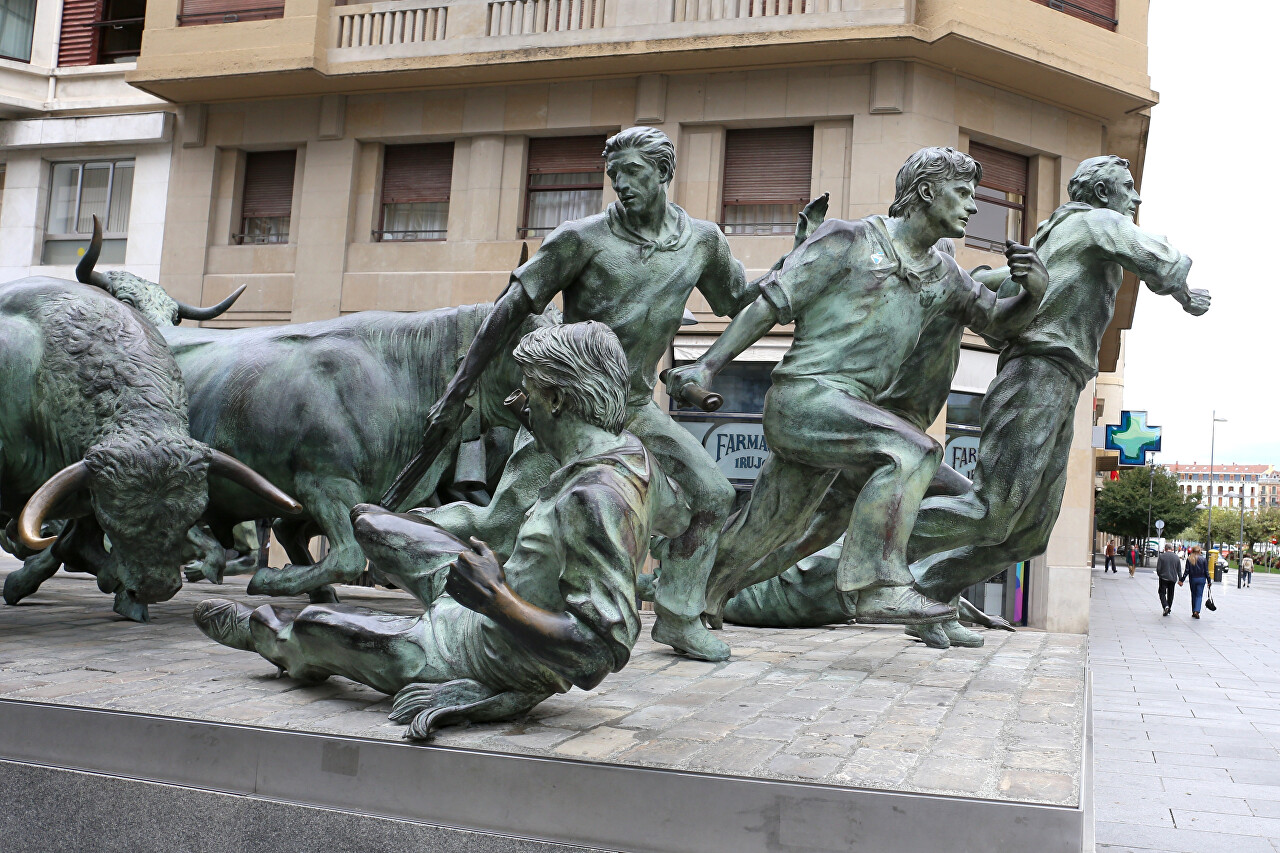 To show their bravery, runners try to stay close to the bulls. There are also frequent falls - then in no case should you try to get up, but you need to roll to the side and wait until the bulls run through.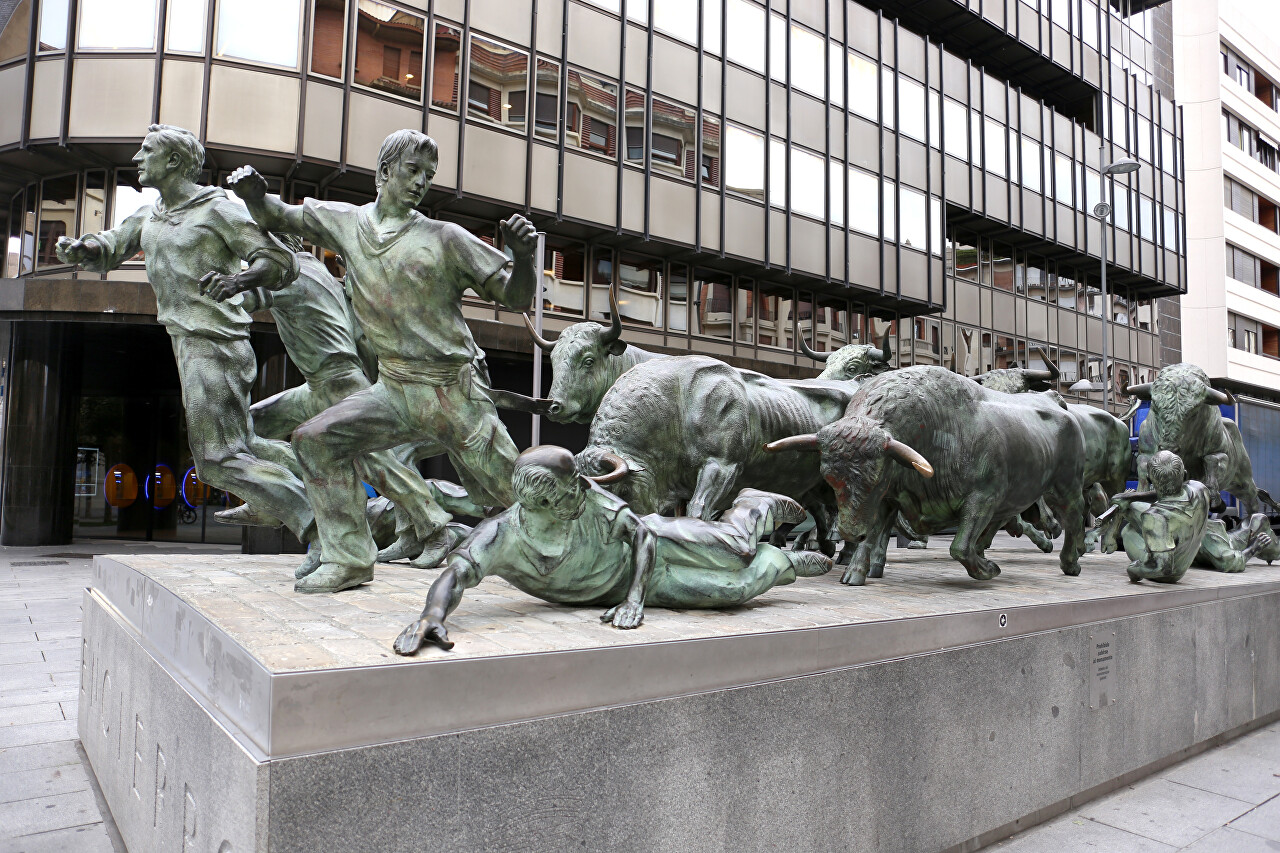 Then you will not get on the horns, although there is a high risk of injury from the hooves.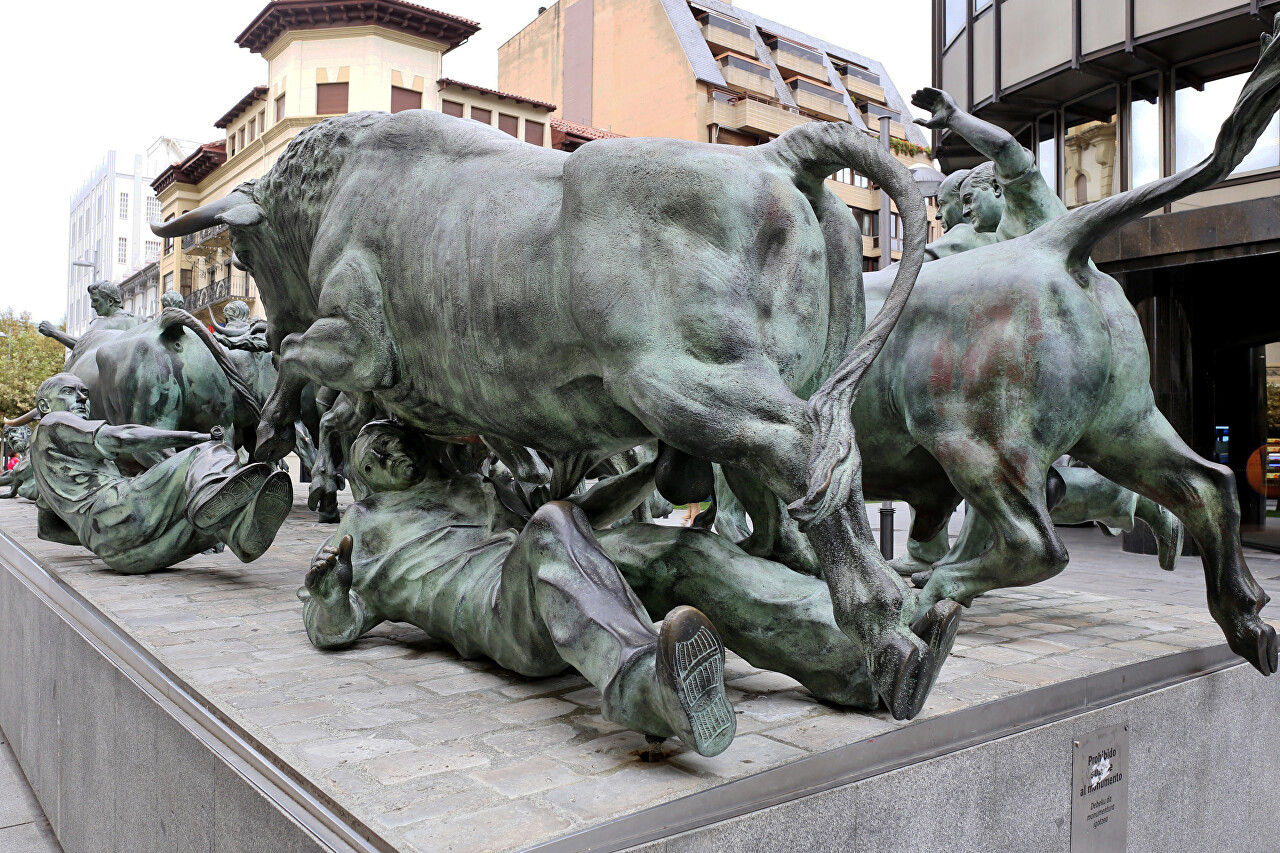 Work on the bull run monument was started by the famous Basque sculptor, director of the Pamplona School of Arts and Crafts, Rafael Huerta in 1991. In one of the falling runners, the artist captured himself.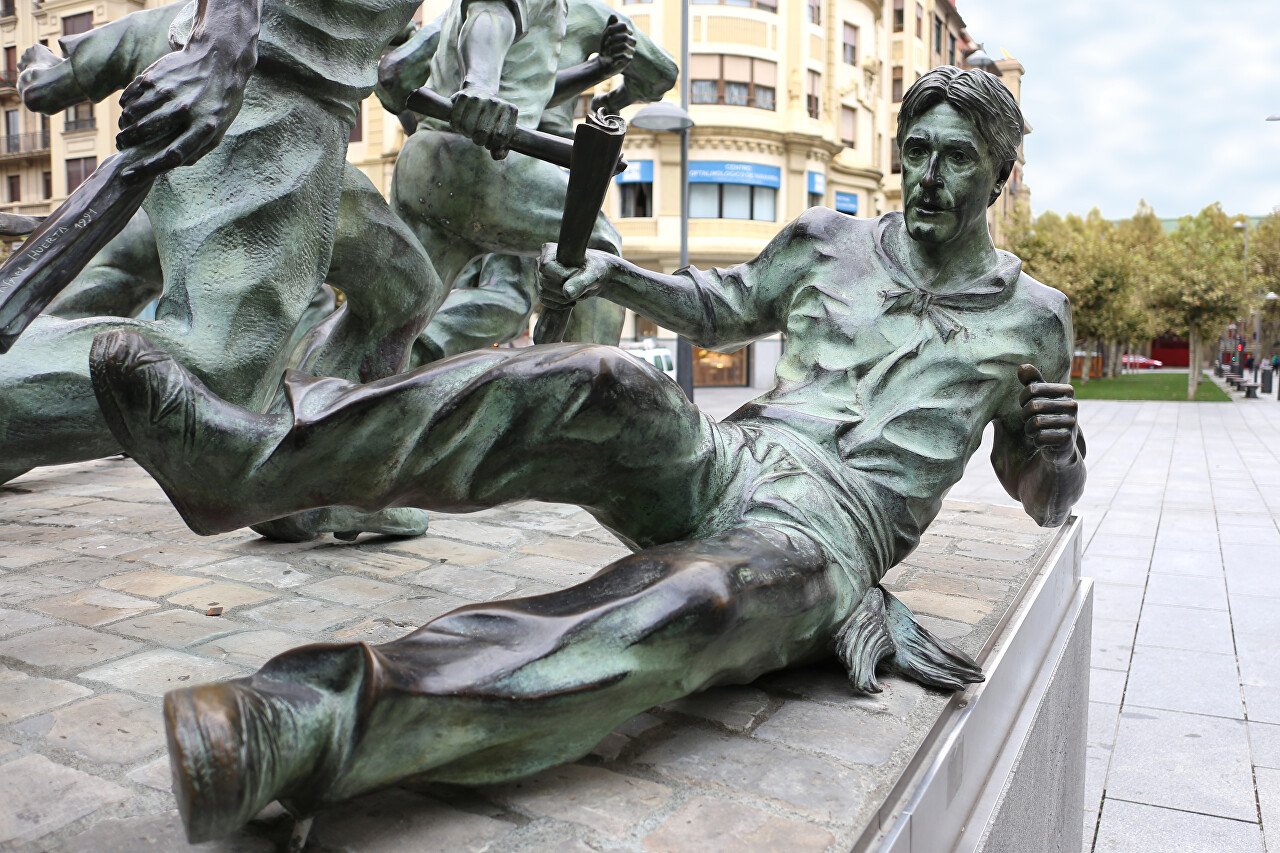 The monument was unveiled on July 6, 1994 in the Plaza de Toros. The original design of the monument was cut down on one bull and two runners for financial reasons. Ten years later, Rafael Huerta made the missing characters, and the updated monument was moved to the Avenida Carolosa III, which was after the reconstruction became pedestrian. The monument was opened on April 21, 2007. The sculptural composition measures 11 by 4 meters and weighs more than 30 tons, the project cost was 661113 euros.