Reus. Casa Rull and Hospital Sant Joan
On San Juan Street, next to the Mercato Central and right next to the already famous Casa Gasull, there is a small mansion built in 1901 by the architect Lluís Domènech i Montaner. The executor of the house was lawyer and notary Pere Rull, so the house is called Casa Rull. After the death of the owner in 1925, the mansion passed into municipal ownership, now it houses the city archive. In 1996, the building was restored by architect Joan Figuerola.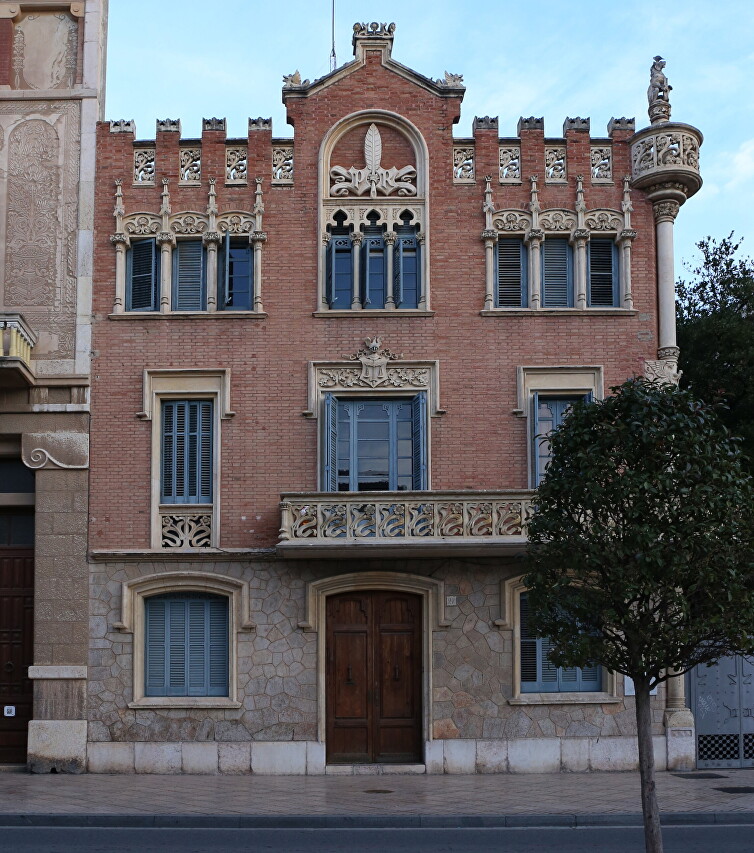 The building has the features of a medieval castle, the decor is widely used floral motifs typical of the Art Nouveau era. In the design of the facade, you can see the attributes of the host's profession - a writing pen, a notary's symbol, and scales that mean justice.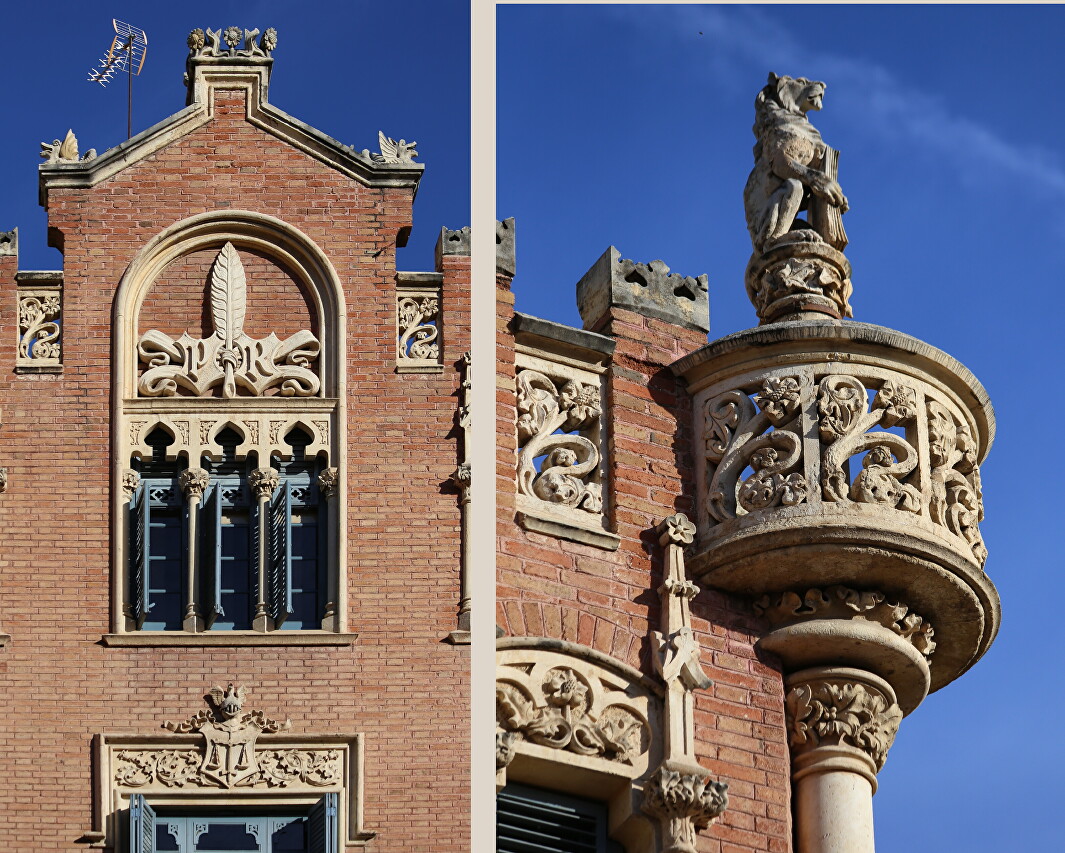 On the other side of the street is the Hospital Sant Joan, a neoclassical building built in the late 19th century. The hospital was built on the territory of a Franciscan monastery, inheriting its name.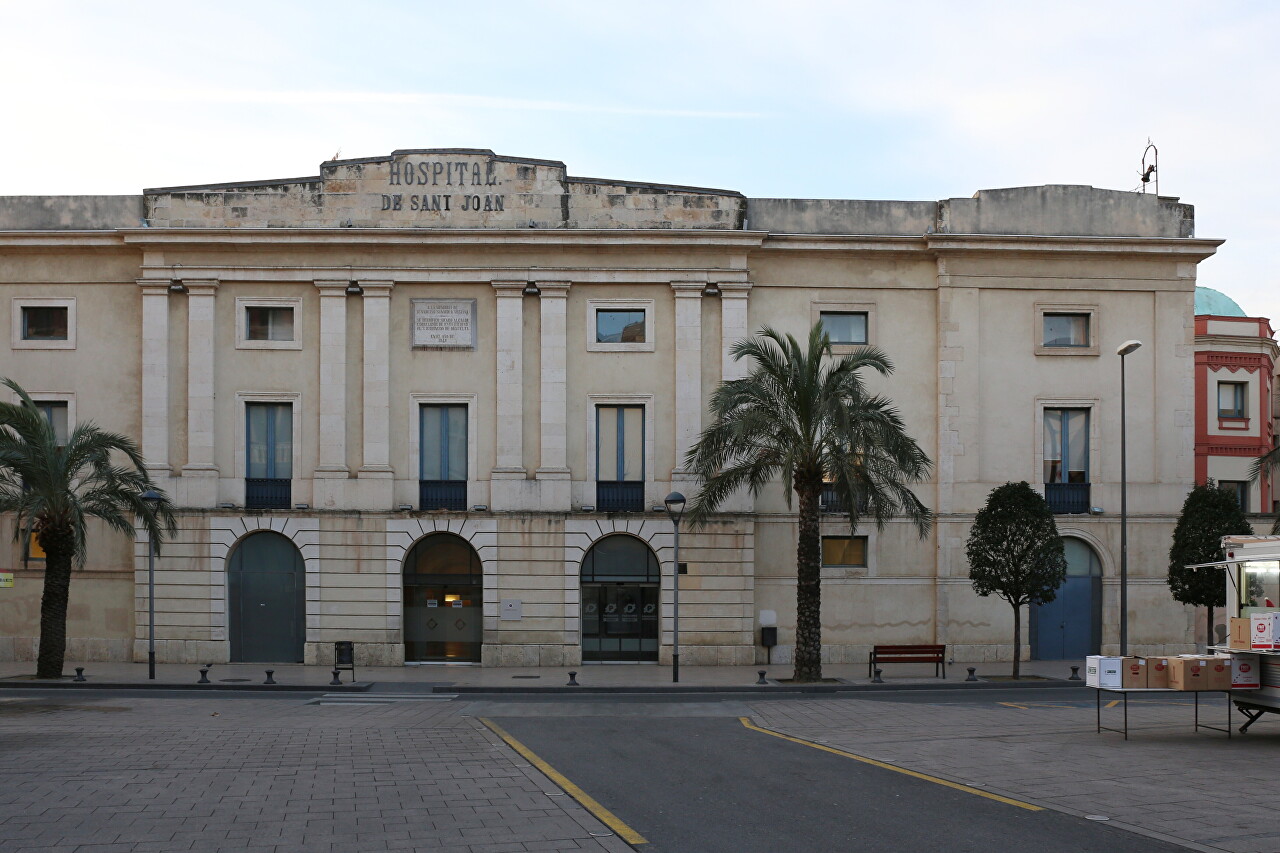 On the left, at the back of a small square, there is an inconspicuous building of the tuberculosis dispensary of the hospital (Dispensari Antituberculós), looking at which you might think that it is three hundred years old. In fact, this is the youngest of the unique buildings of Reus, built in 1926, at the end of the modernist era. The author of the project, Joan Rubio Bellver, was a student and assistant of the great Antoni Gaudi.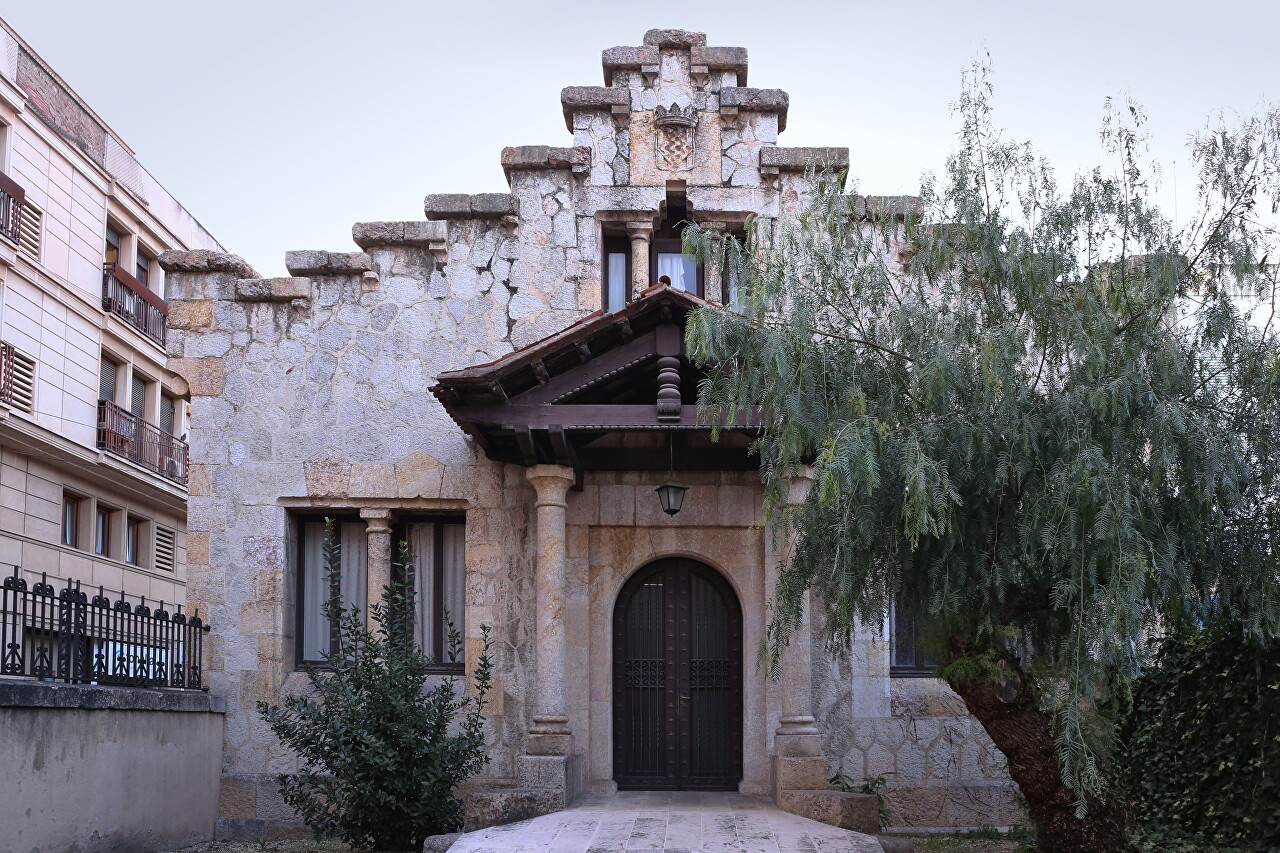 And in the square itself stands a giant Indian. The monument was erected on the occasion of the holiday "City of Giants" (Ciutat Gegantera). This is one of the annual Catalan holidays, the main action of which is a procession of huge figures made of papier-mache. Teams of giants from all over Catalonia gather in the city chosen for the event, in 1983 the Giants ' parade was hosted by Reus. The prototype of the monument was the largest figure of the Reus team - a North American Indian with a height of 3.6 meters.