Fishermens of Naples Gulf
A significant part of the exhibits of the Ischia Sea Museum is dedicated to fishing, which was the main occupation of the island's inhabitants.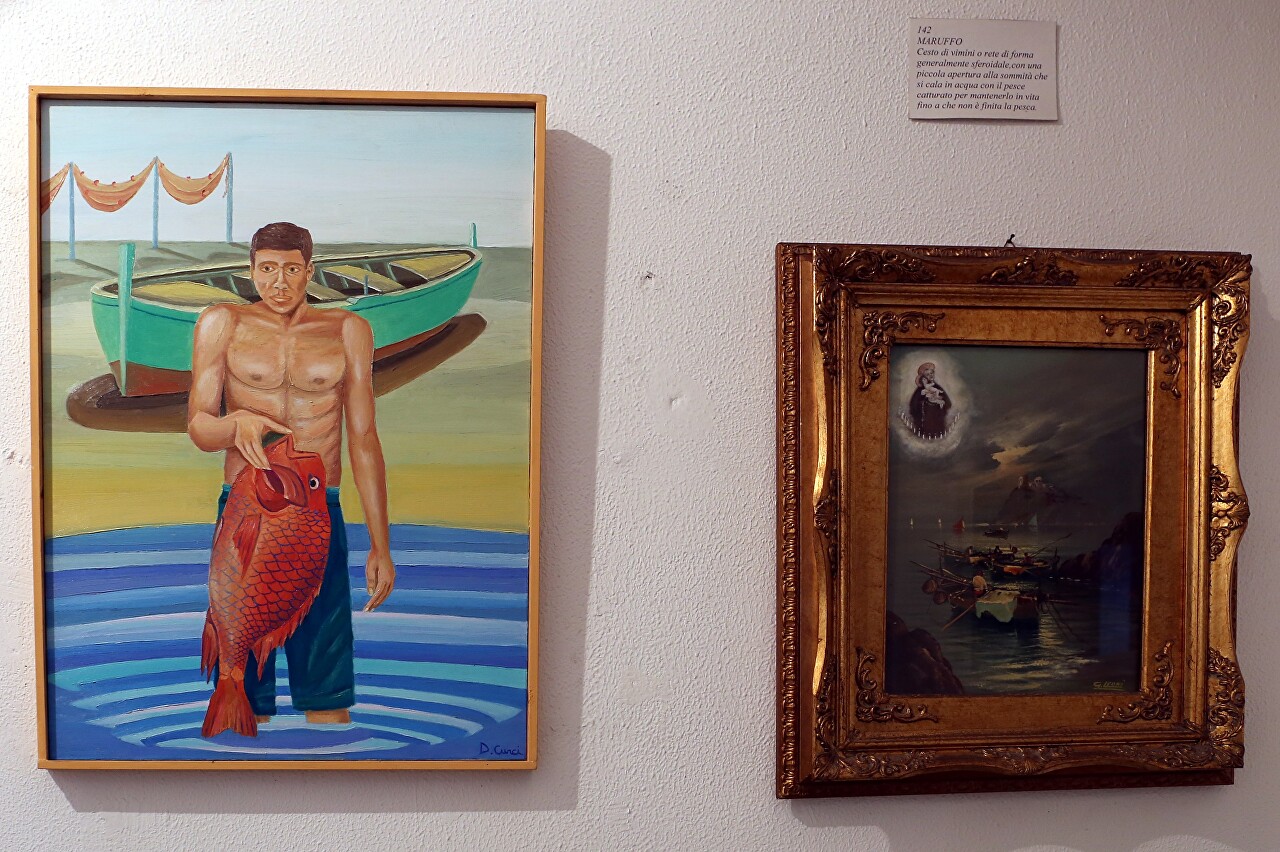 This red cap is often depicted as a pirate, but it is the traditional headdress of fishermen in the Naples Gulf.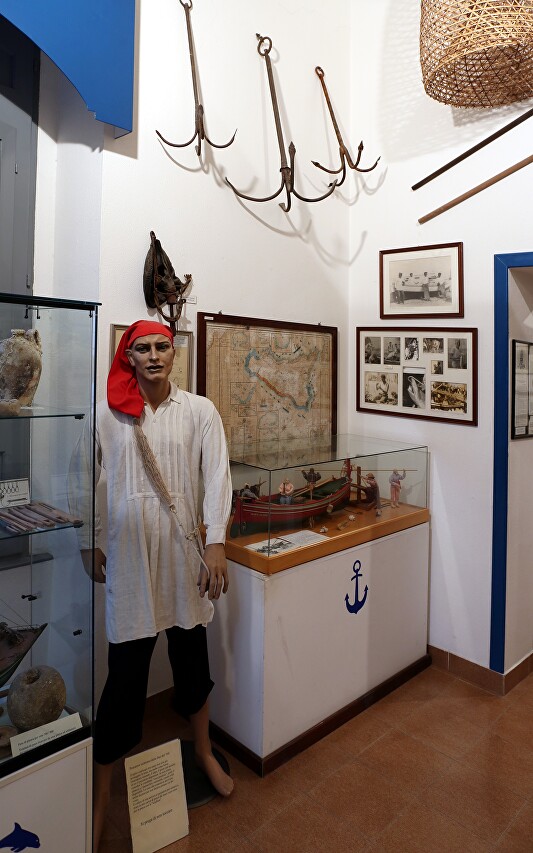 The technology of catching "Lampara" was invented in 1880 by Lauro Francesco, the name comes from the Greek "lampas" - "to shine". The essence of the "Lampara" method is that fishermen follow the movement of a fish shoal by changing the fluorescence of marine microorganisms and surround it with a net.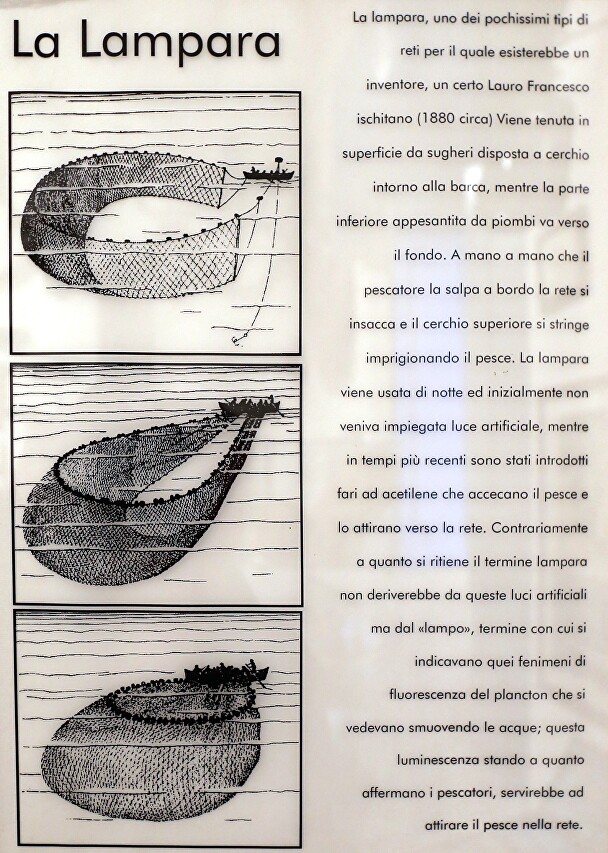 Fishing for light appeared a little later, for this purpose on boats put acetylene lanterns. In this way, sardines are caught by directing shoals into the purse Seine along a light path of several boats.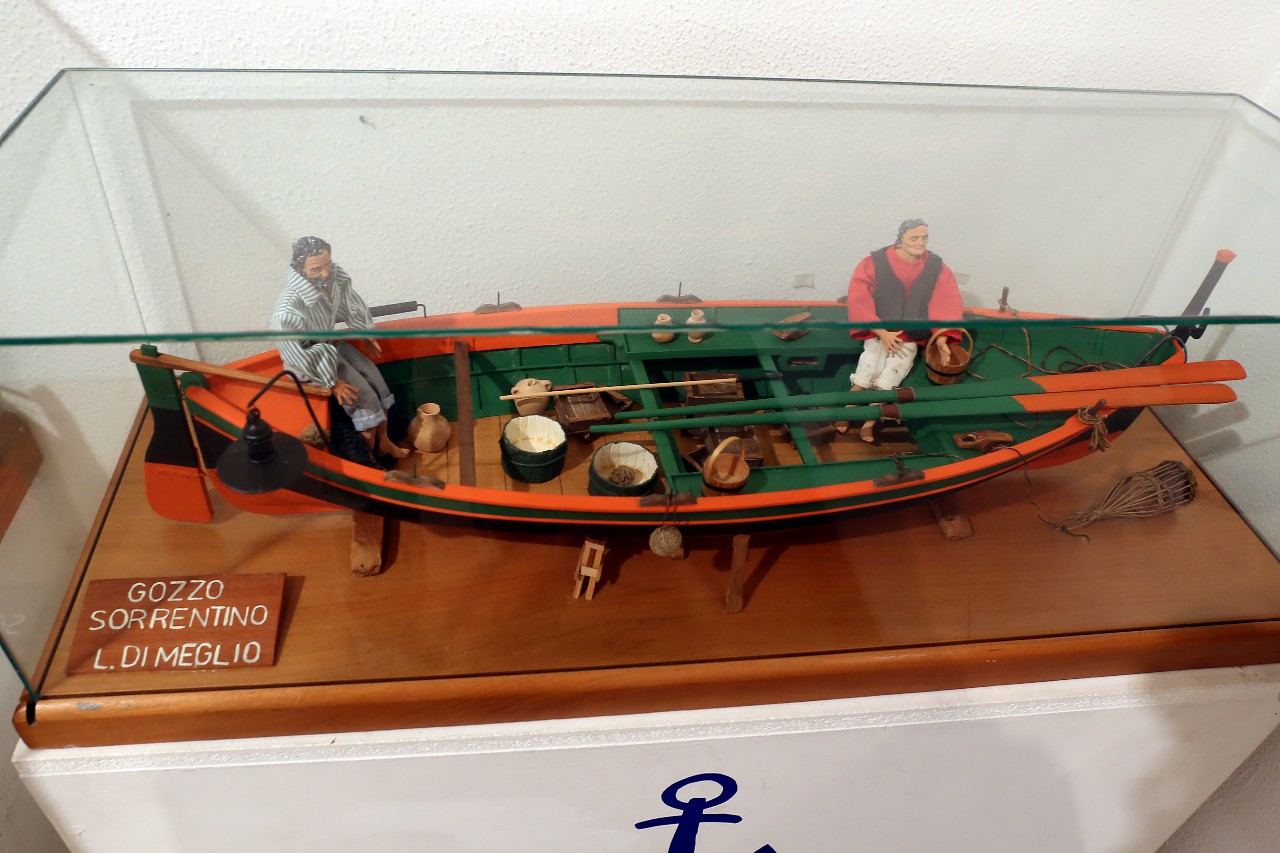 Photos of fishermen 50-60s. And in the 21st century on the shore you can see the same boats and nets.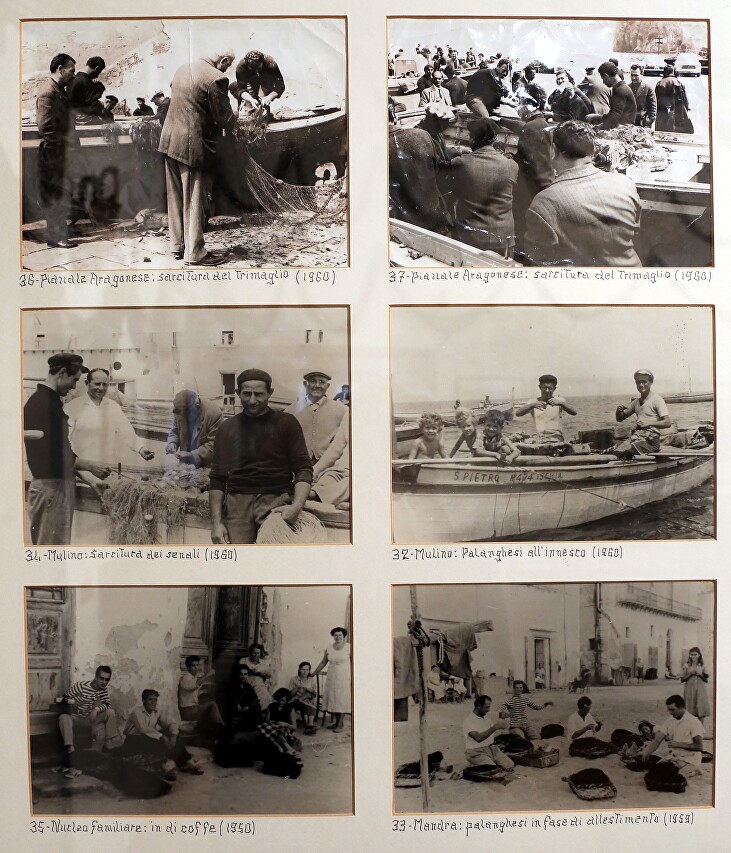 At shallow depths, longline fishing (coffa o palangaro) is used, a long rope is stretched over the bottom, to which many hooks with bait are suspended.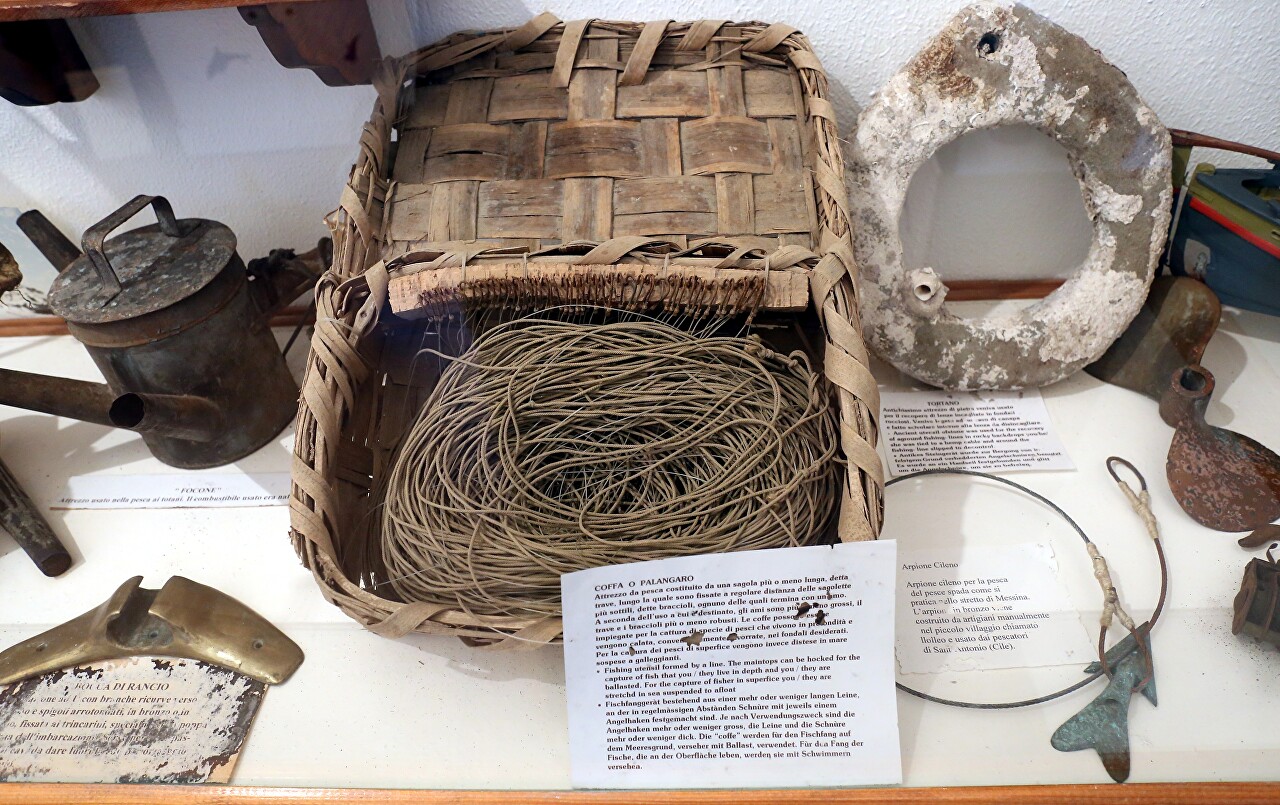 Hooks and shuttles for knitting nets.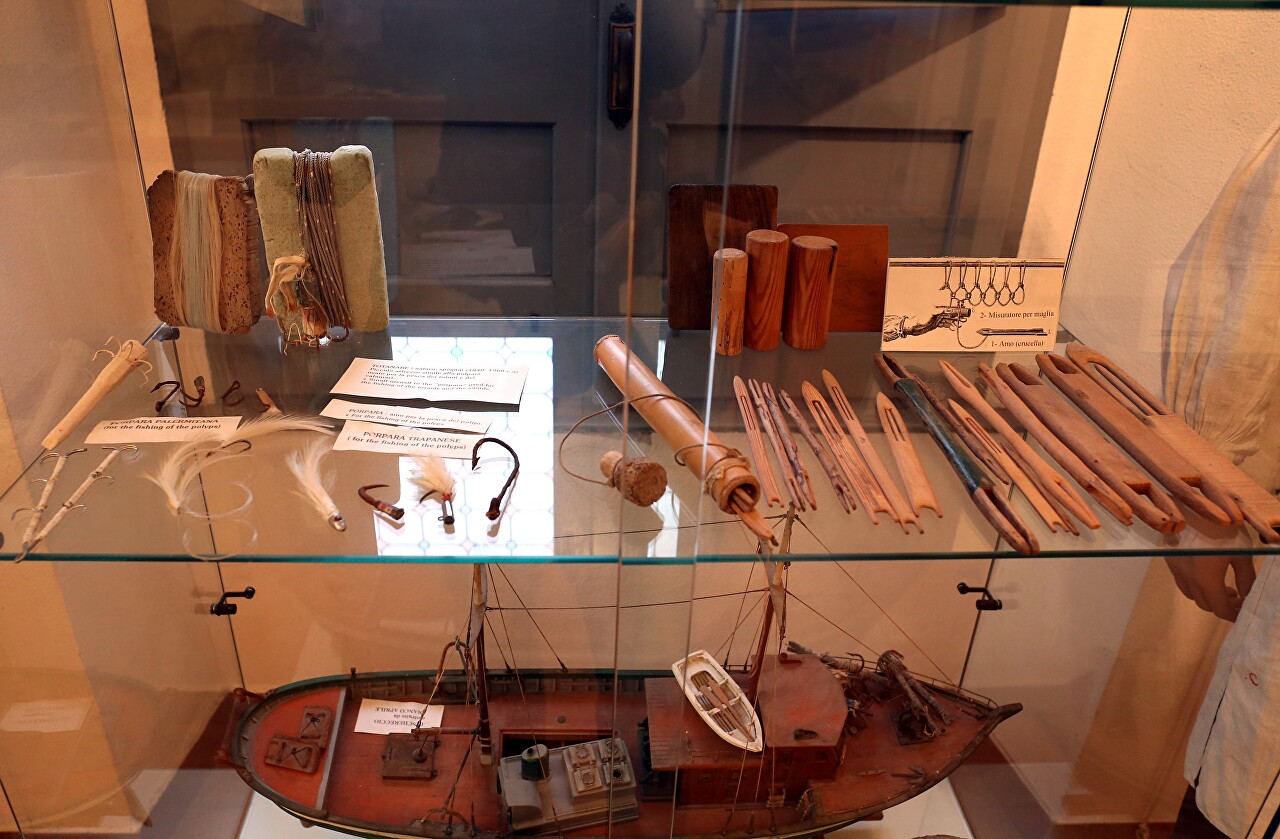 Natural materials - stone and wood-were used for making sinkers and anchors. Iron anchors were not affordable for ordinary fishermen.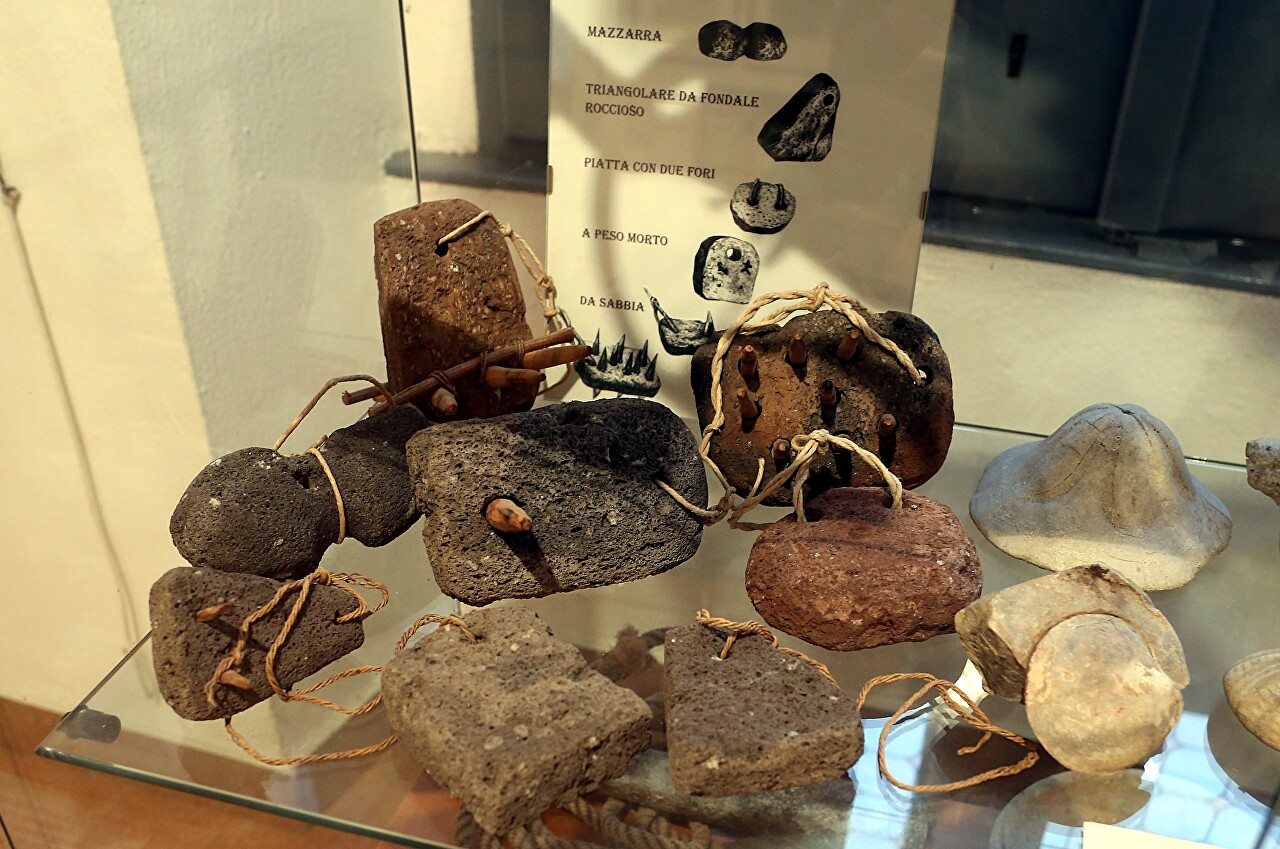 Ways to catch a great variety, including using the forces of nature. These pictures show how the sea tides are used for this purpose. Rows of wicker fences are built perpendicular to the shore, and their exits are closed with a net at low tide.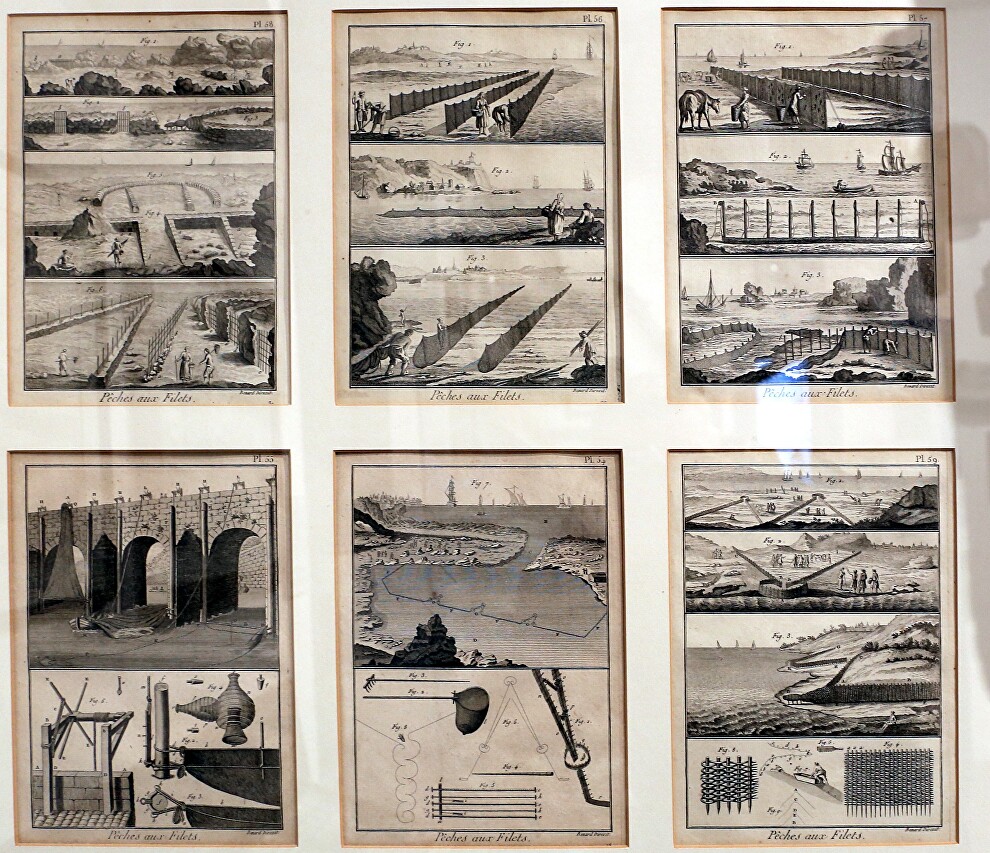 Layout of traps on the migration path of squid, shrimp, octopus and other marine delicacies.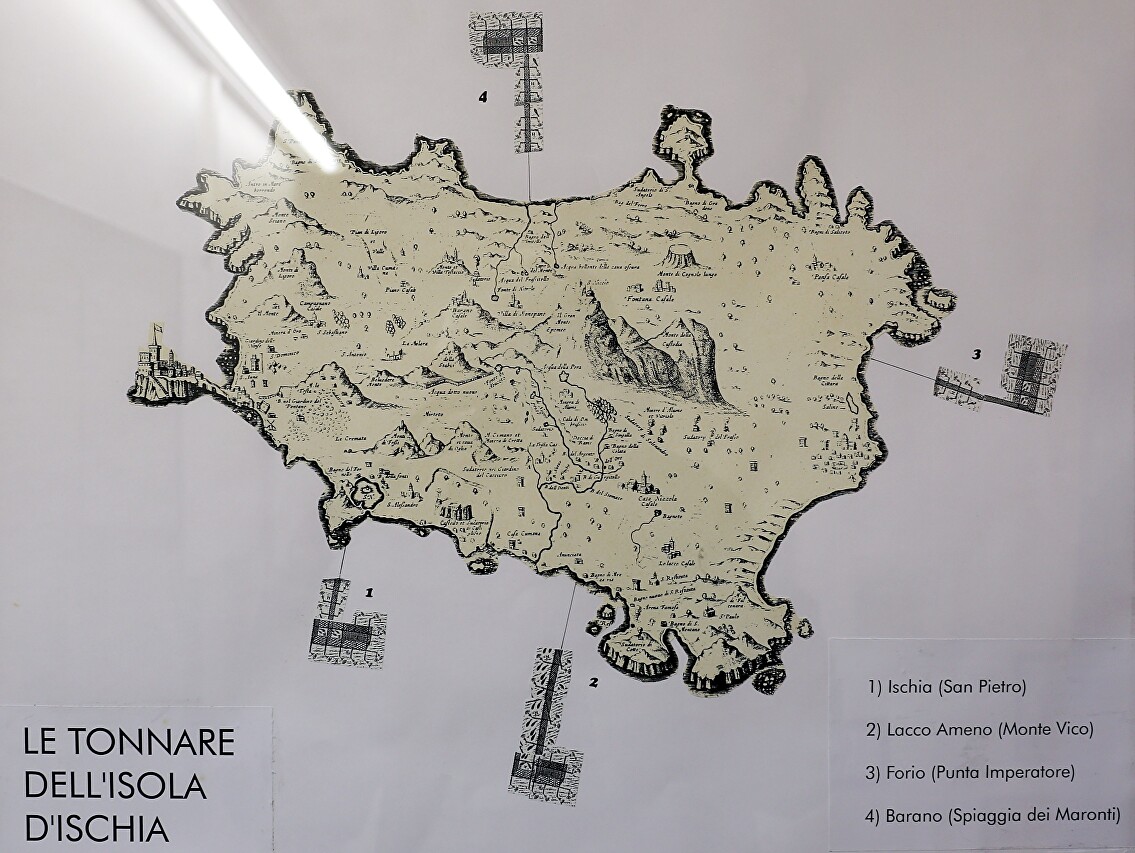 Baskets-traps, rakes and nets for collecting the inhabitants of the sea floor-oysters, shrimps, slaves, starfish.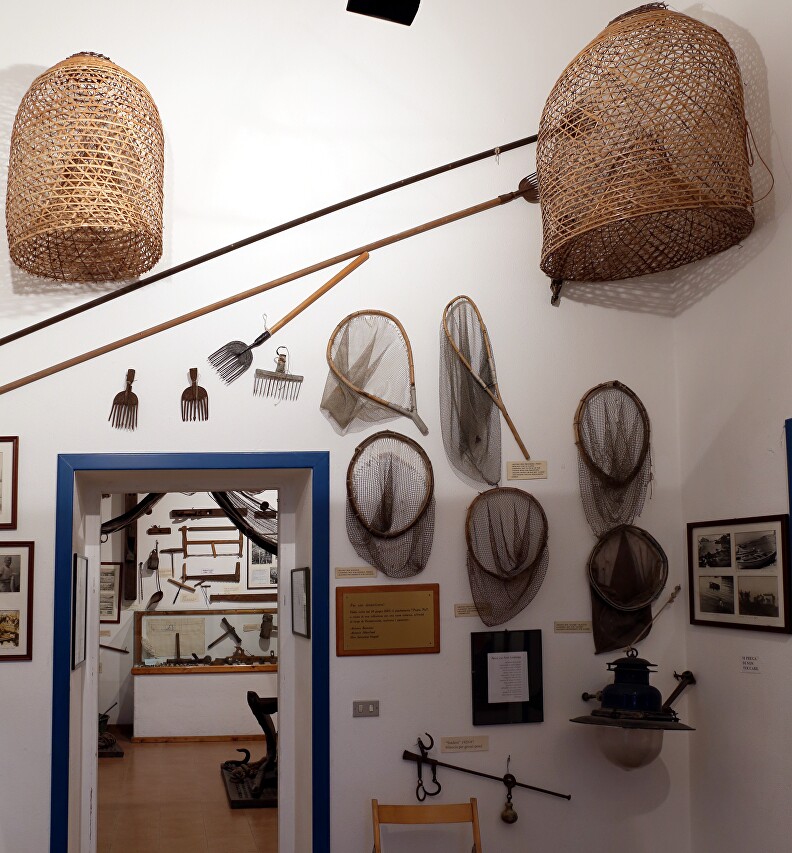 Baskets-traps, rakes and nets for collecting the inhabitants of the sea floor-oysters, shrimps, crabs, starfish.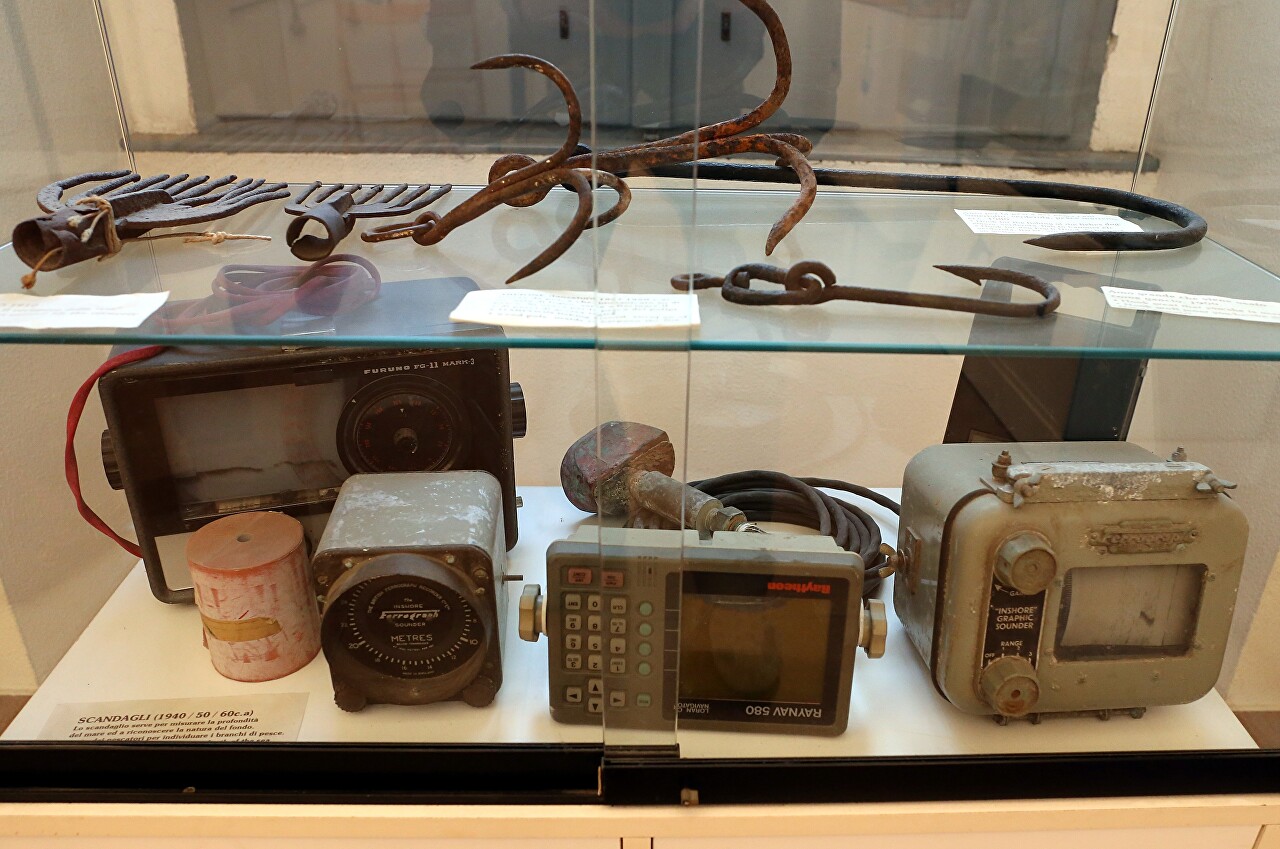 Collection of portraits of old fishermen of Naples and the Islands of Ischia, Capri, Procida.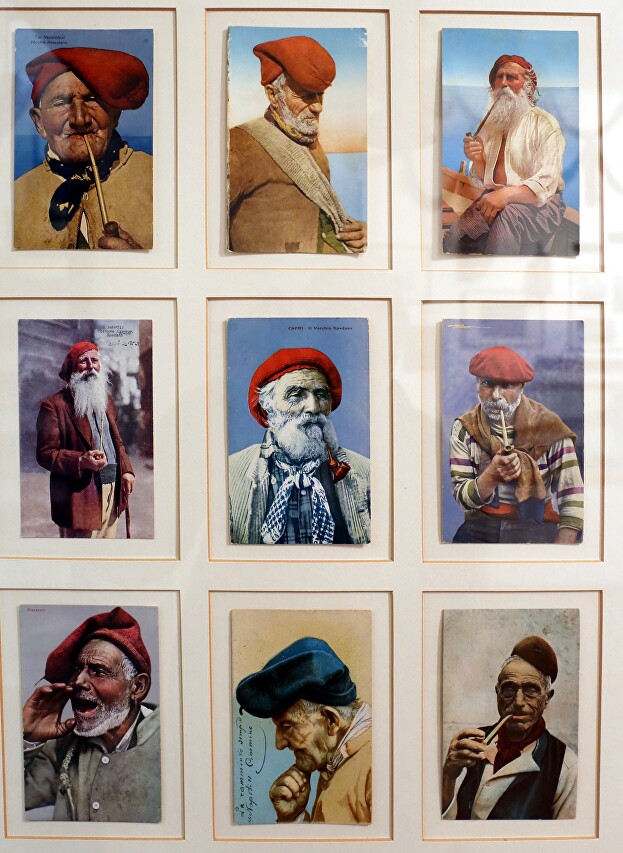 Fishing has long been under state control. Fishermen who did not have a permit were considered poachers. A patent setting a quota of 3,000 pounds, issued in 1917.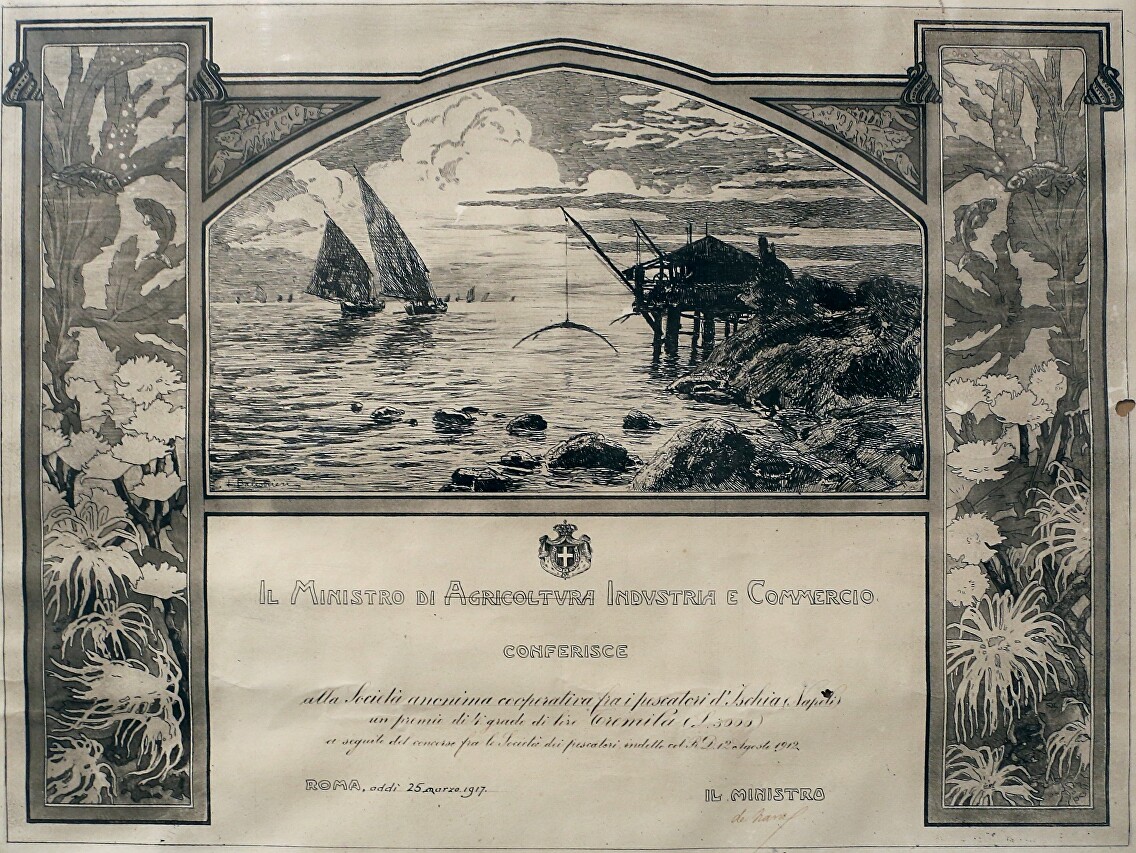 A corner dedicated to boatmasters where you can see the tools used in small shipbuilding. The construction of fishing boats was an important source of income for the inhabitants of the island.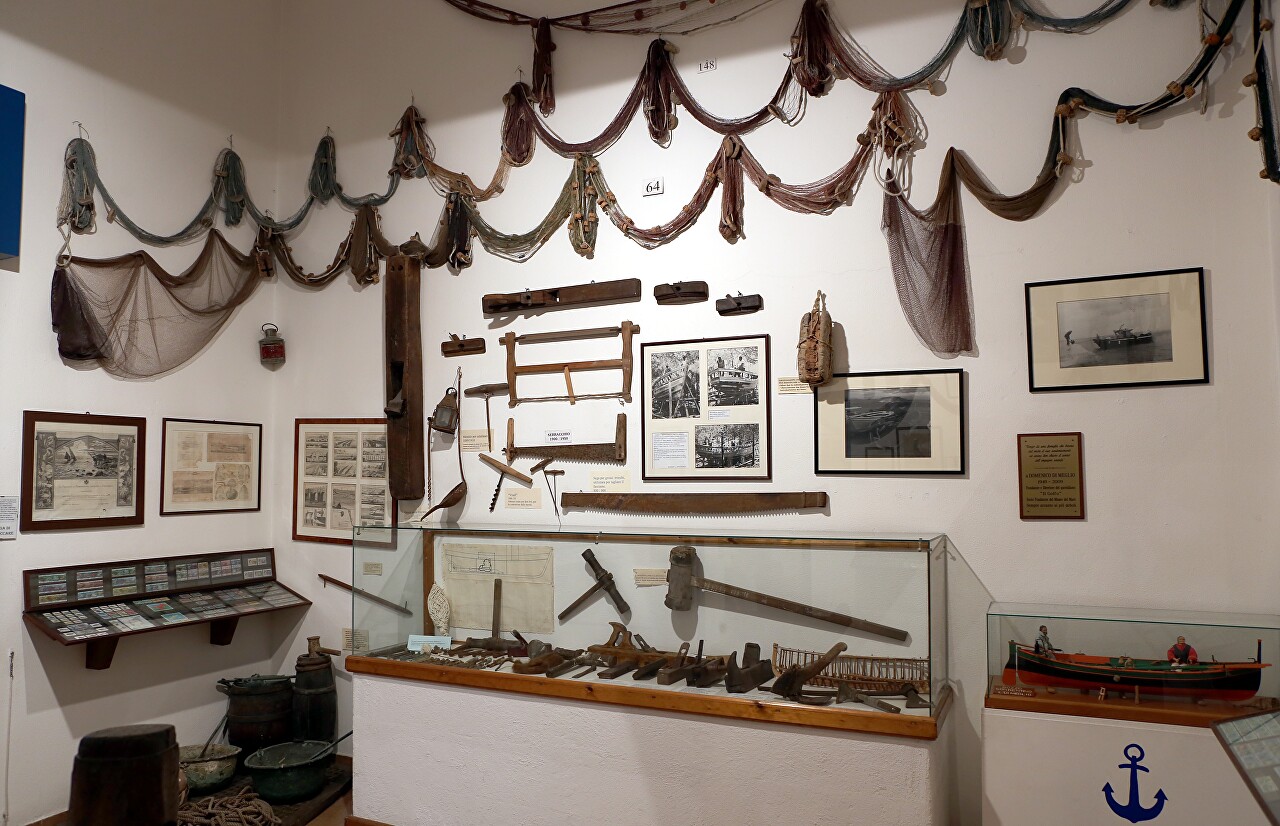 Winch for pulling boats to shore.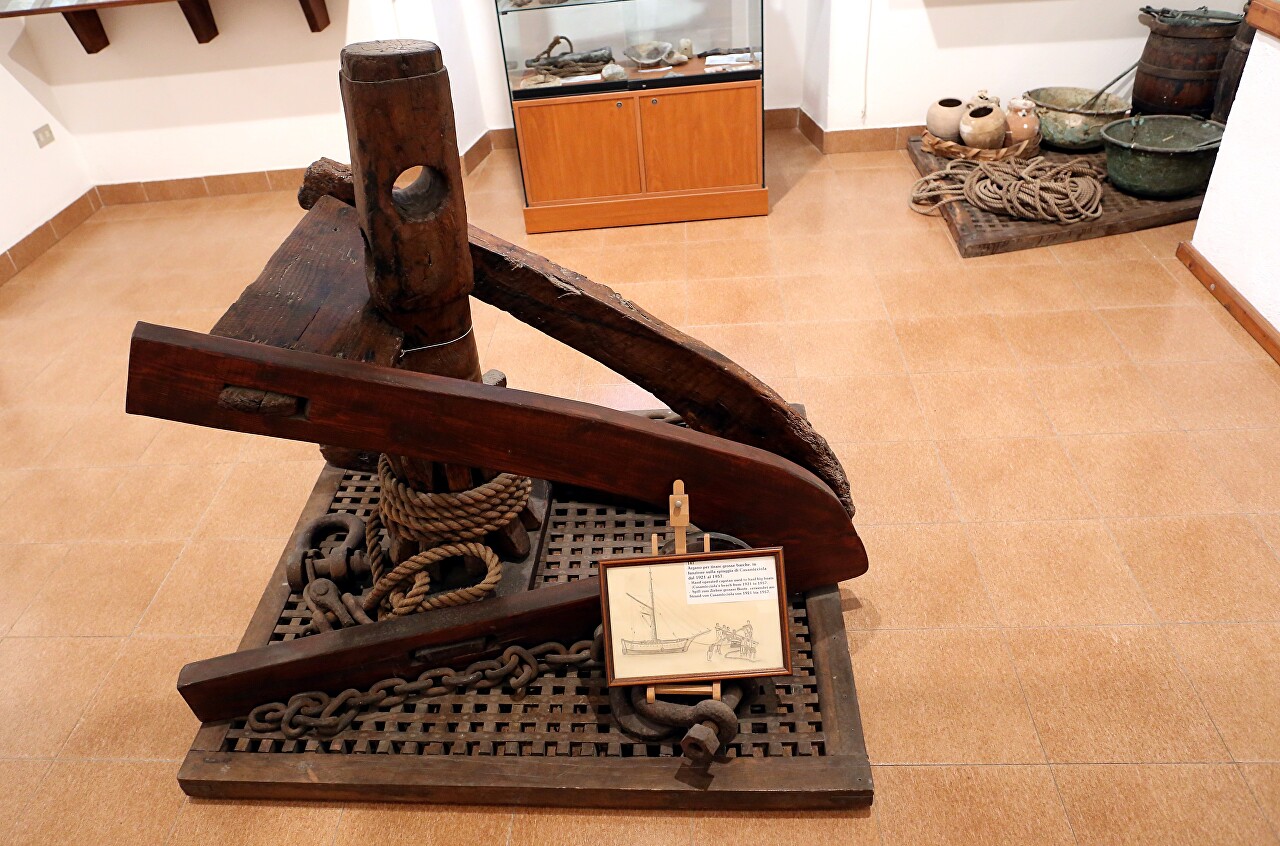 "Old pirate Сostatino", photo by Ulrike Harbert made in 1971. Now such characters are no longer found.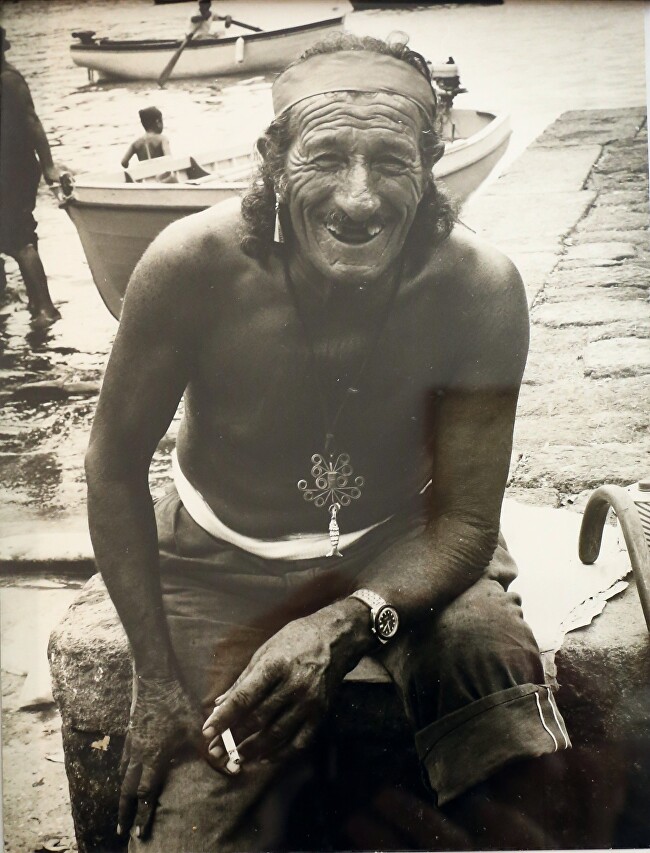 Fishermen demonstrate a record catch.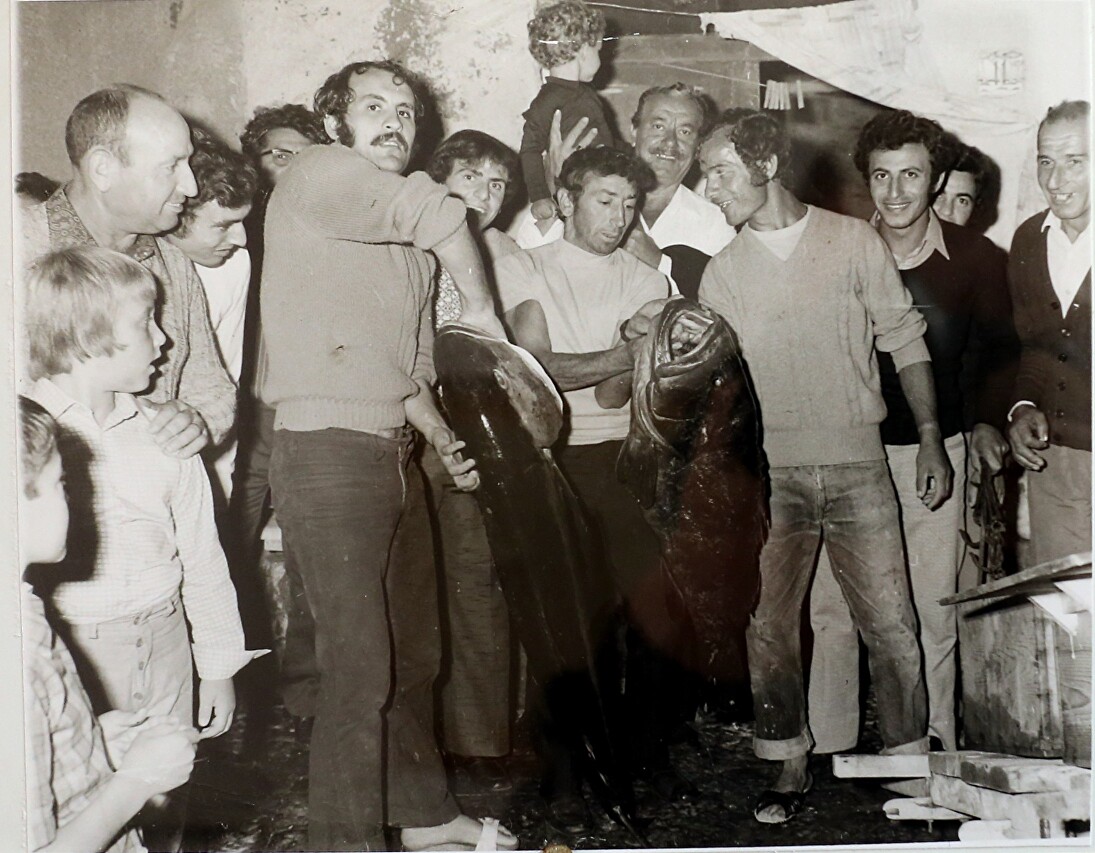 Devil fish and shark jaws.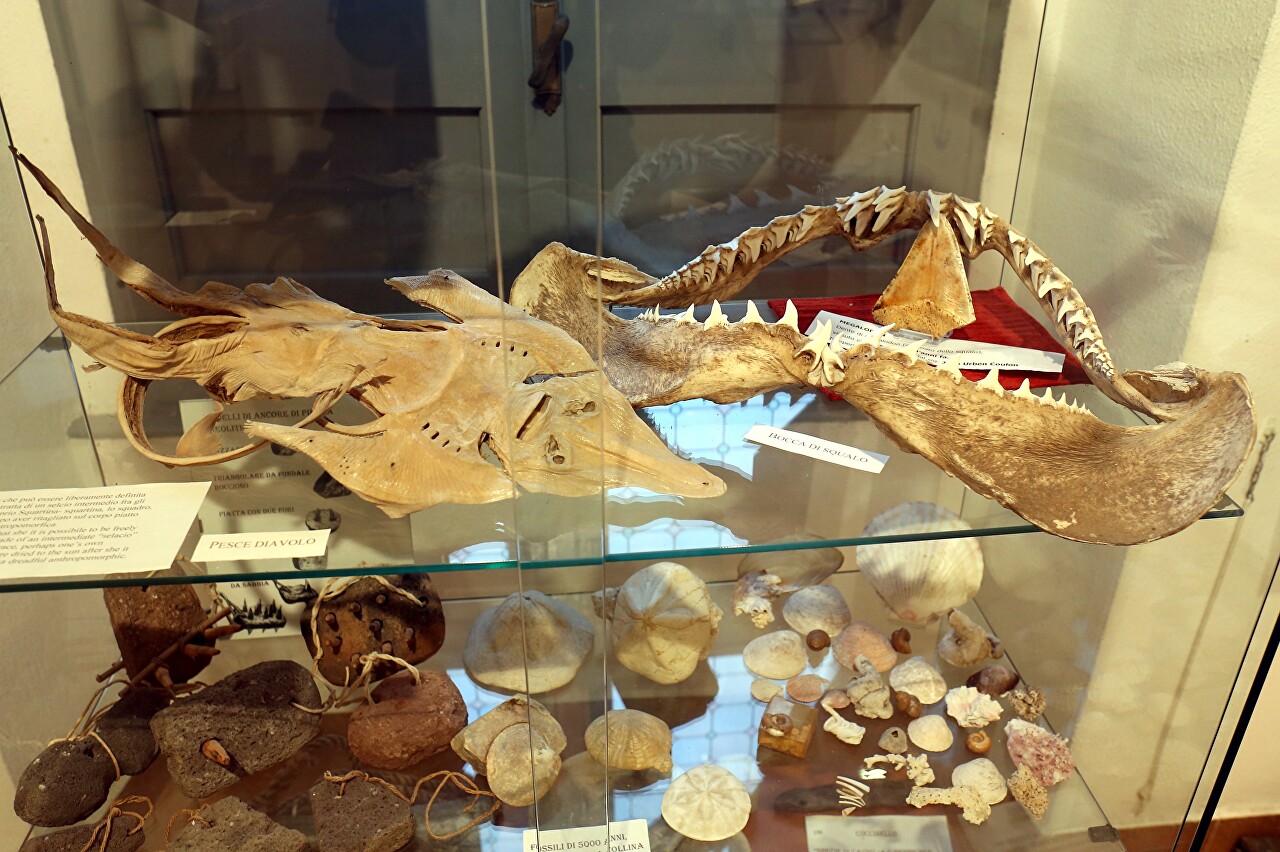 Various items from the old era - from acetylene lanterns to trinkets and talismans.