Plaza de Salvador Dalí, Madrid
I started today with a walk around Salvador Dali square (on map), which was located a block away from my place of residence. This is the only urban planning work of the great Catalan appeared thanks to the initiative of the mayor of Madrid, Enrique Tierno Galván. The square was opened on June 17, 1986.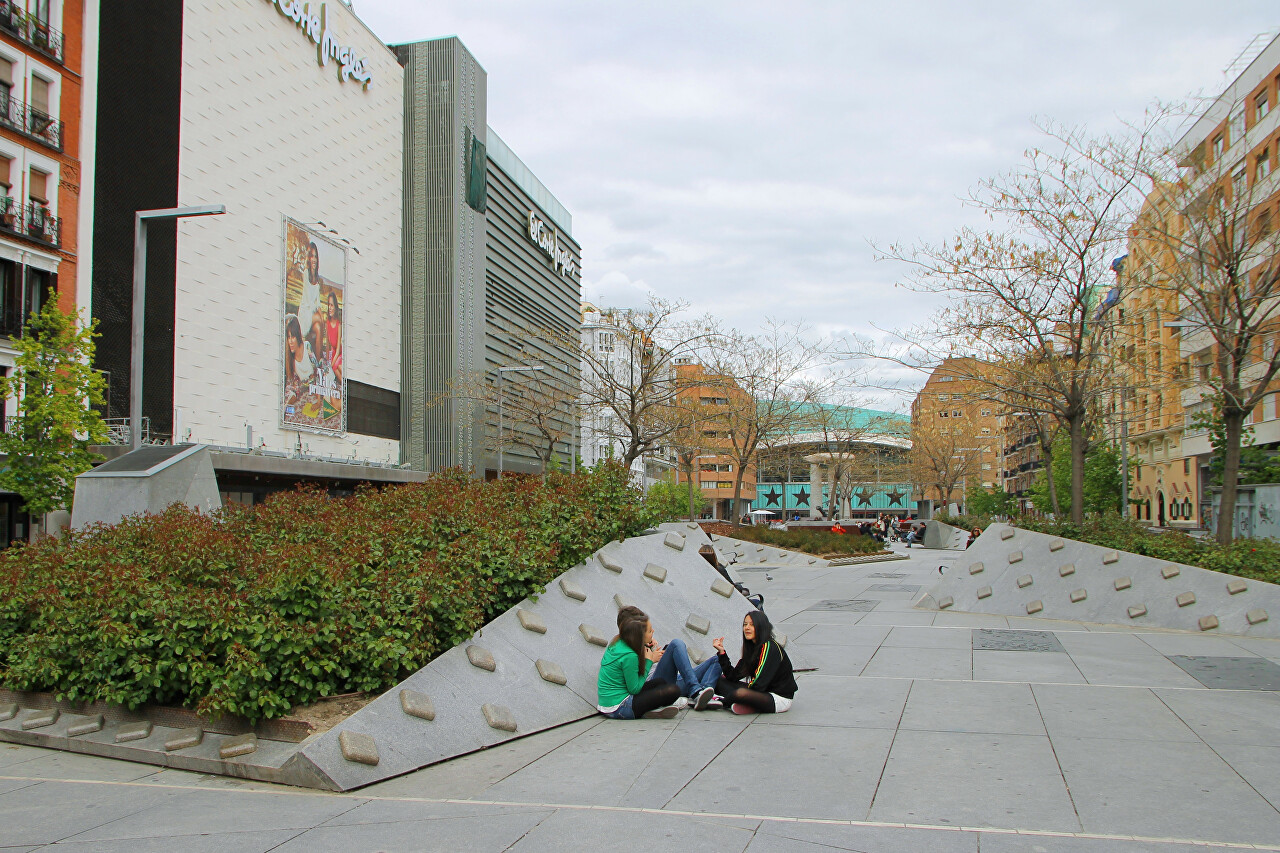 The basis of the composition is the "Dalí Dolmen", it is three pillars cut out of granite on which lies an untreated flat block. The connection height is 13.13 meters. Dali's goal was to erect a monument to technological progress as an expression of the highest achievements of evolution.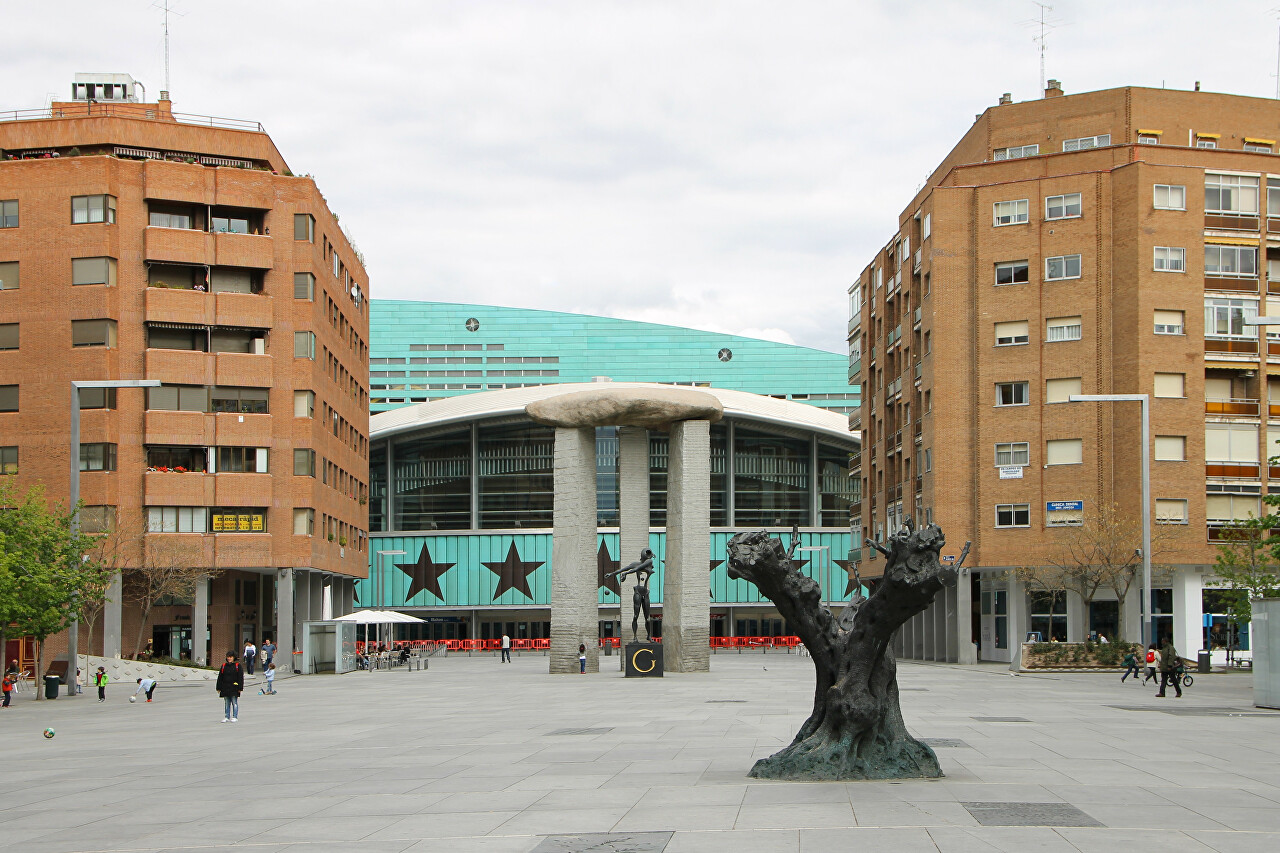 The surreal figure in front of the Dolmen is a replica of the sculpture "Dedication to Newton", created in 1962, its original is located in the Salvador Dali theater-Museum in Figueres. Newton's image symbolizes the importance of science in evolution. The sculpture stands on a pedestal of black marble, on the vertical ridges of which more gold letters G A L A are engraved in memory of the artist's wife and inspirer.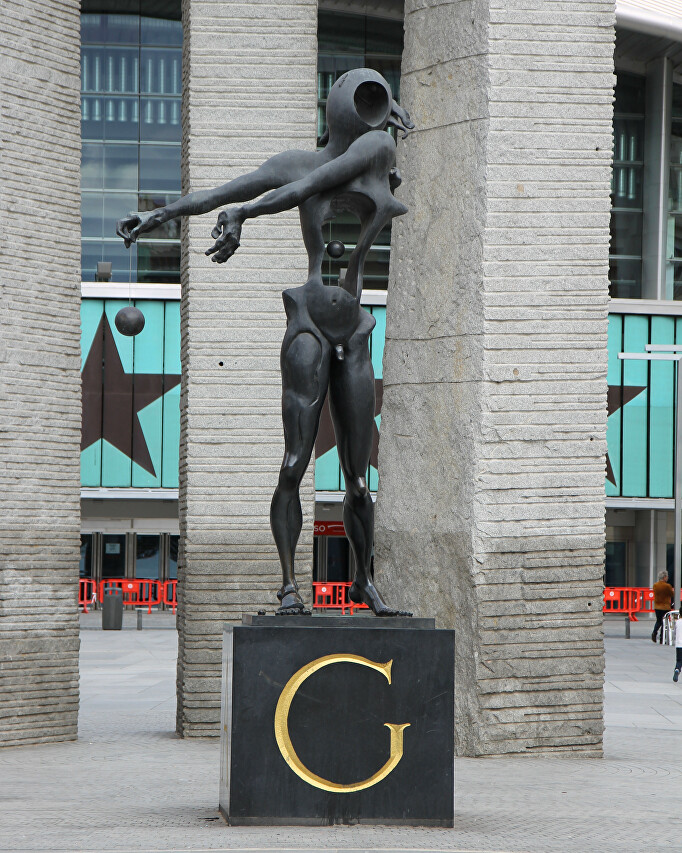 In the center of the square is a black trunk of an old tree, which many people take for a sculpture of Dali's work. However, this is an ordinary tree painted with black paint and there is no information about its meaning.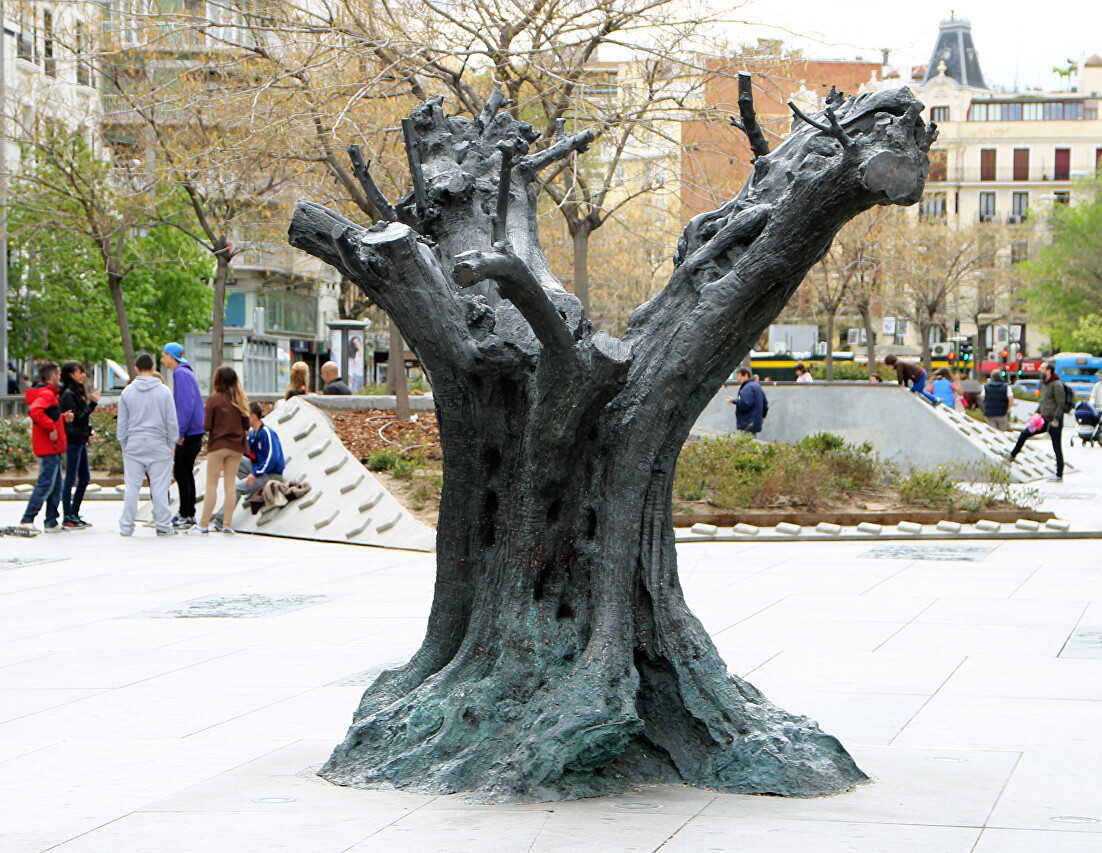 The square faces Alcala Avenue next to the huge El Corte Inglés Department store, where the Goya metro station is located.