Gloria Funicular
At the end of Restauradores Square, the Calçada da Glória street goes up to the left, at the very beginning of which is the lower station of the Gloria funicular (Ascensor da Glória, locals call Elevador da Glória, on the map), which connects the city center with the Bairro Alto district, located on one of the hills of Lisbon.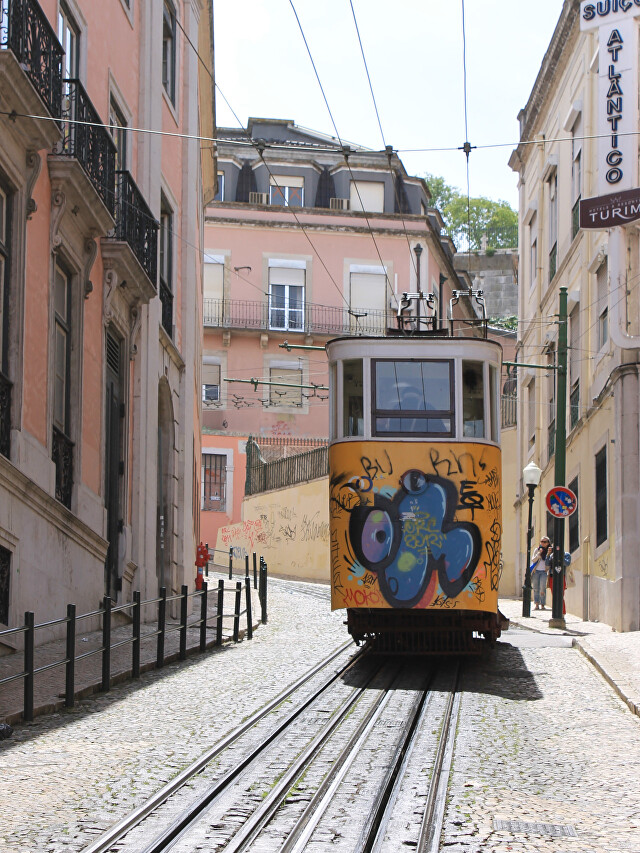 The lift was built by Nova Companhia dos Ascensores Mecânicos de Lisboa, a project developed by Portuguese engineer Raoul Mesnier du Ponsard. The design consisted of two cars built by the German company Maschinenfabrik Esslingen, connected by a cable (the word "funicular" comes from the Greek "funicular"- rope, rope). The cable is laid in a chute between the rails and thrown over the block at the upper station. The cars have two control stations.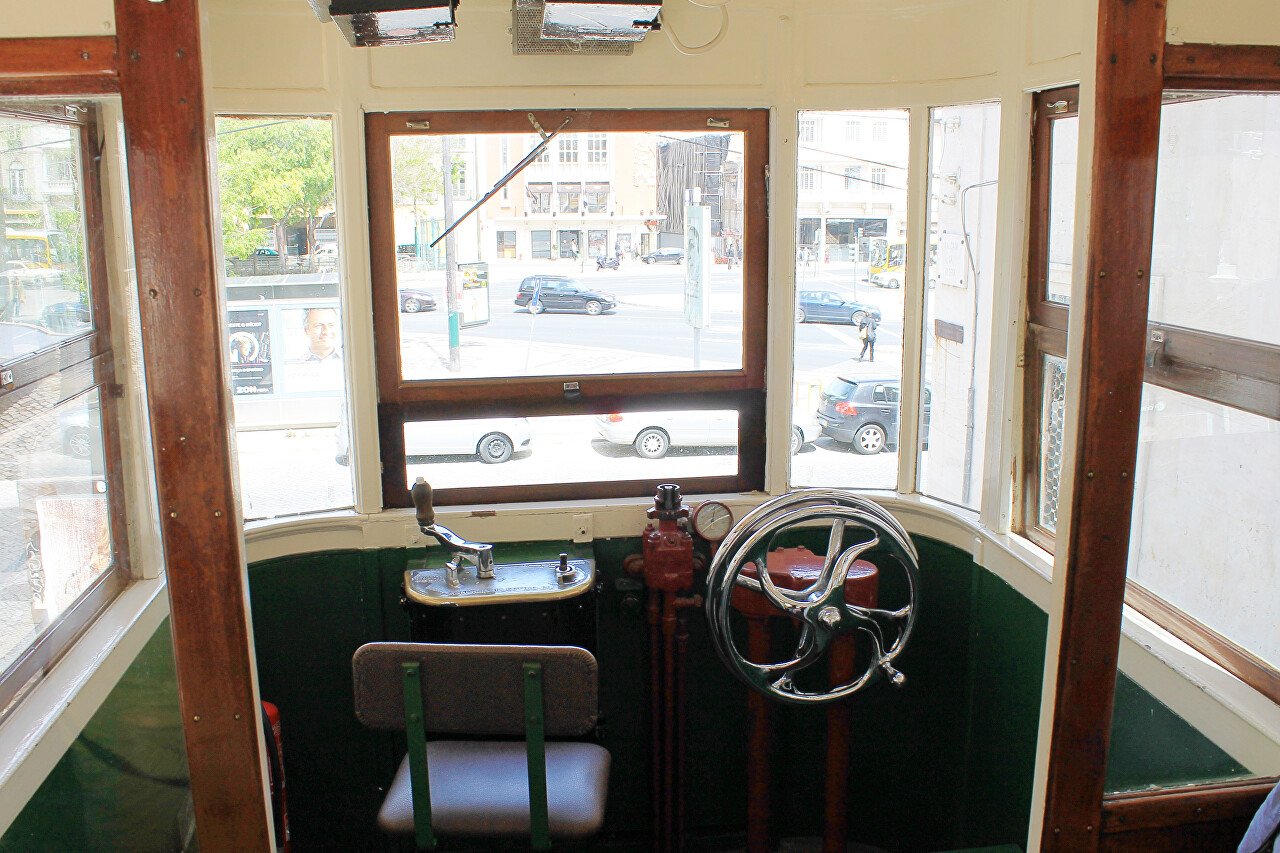 The cars move along a slope with a steepness of up to 17%, along a track with a track gauge of 90 cm and a length of 265 meters towards each other. Initially, the system was set in motion with the help of water, which was poured into a tank under the floor of the car standing at the upper station. Thus, the upper car became heavier than the lower one, from which the water was drained, and, going down, pulled up the lower one. Later, a steam engine installed at the upper station was used to move the cars, and in September 1915 the funicular was electrified, and the cars were driven by electric motors. Before that, the salons were lit by candles at night.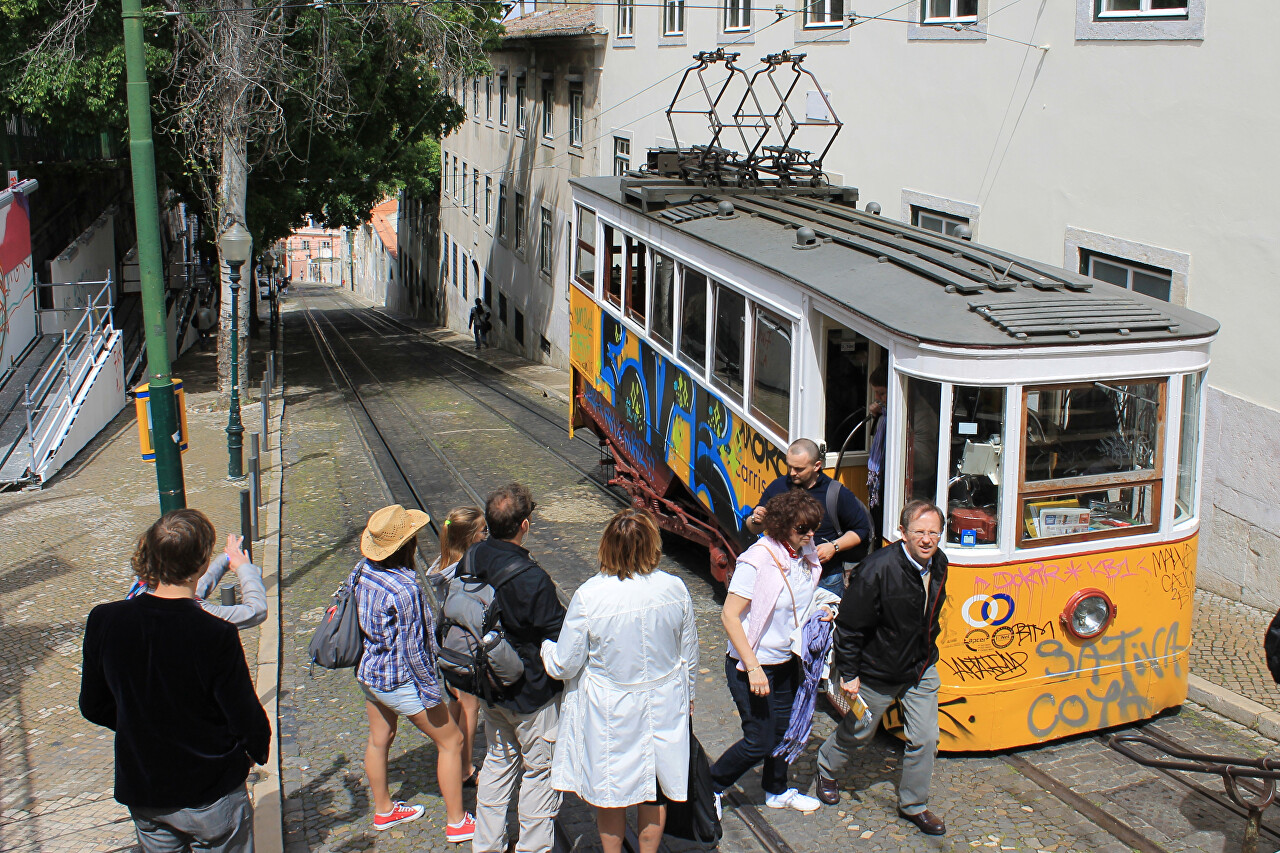 From 1913 to 1926, bicycle races were held along the funicular route, in which everyone could take part, and in the first competition a record of 55 seconds was set, which was never broken.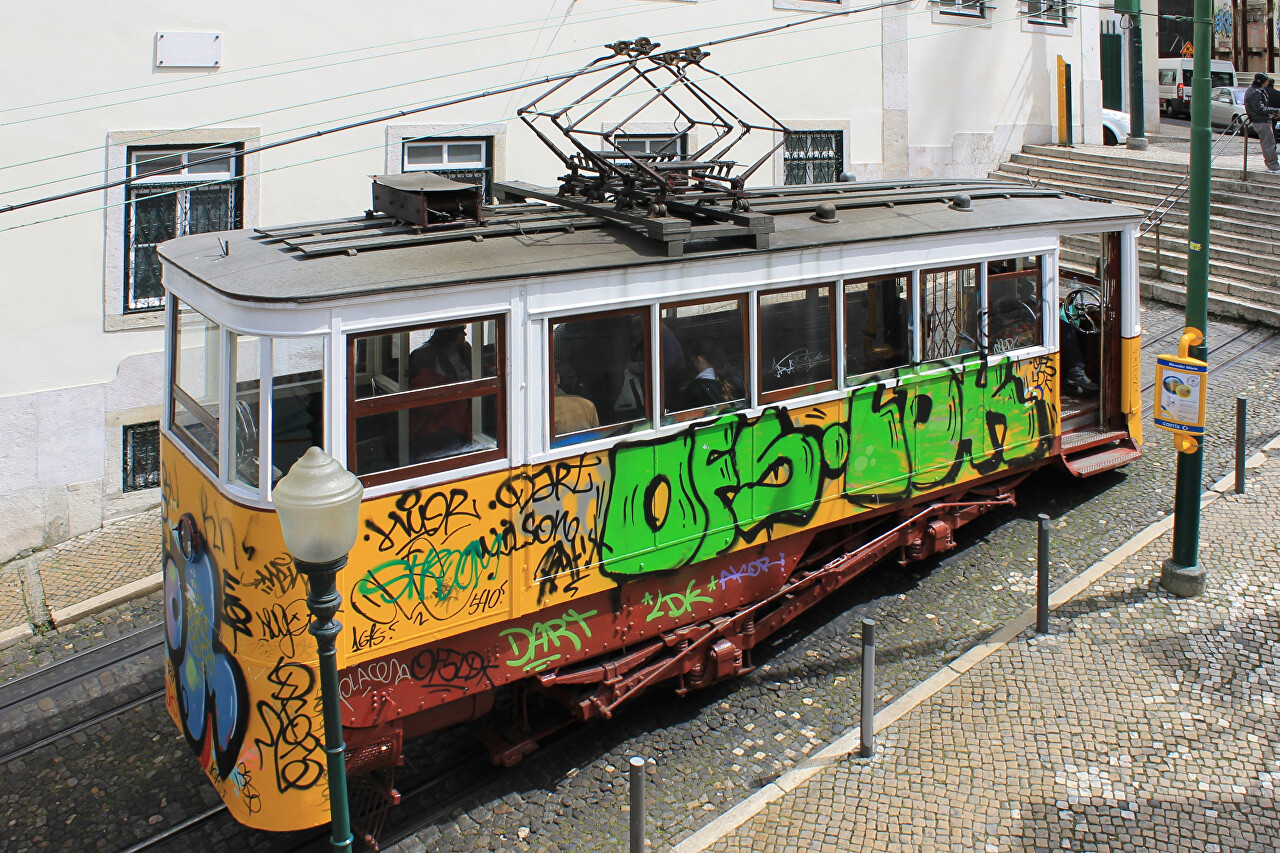 Travel costs 2.80 euros, just like on any other transport in Lisbon, if you buy a ticket from the train driver. So you can use the funicular with a daily card, which you can buy at a vending machine at any metro station for 5.80 euros and ride along it on funiculars, trams, buses and the metro to your heart's content.