Statue of King José I
In the center of prasa do Comercio square is a monument to king Jose I, who ruled Portugal from 1750 to 1777.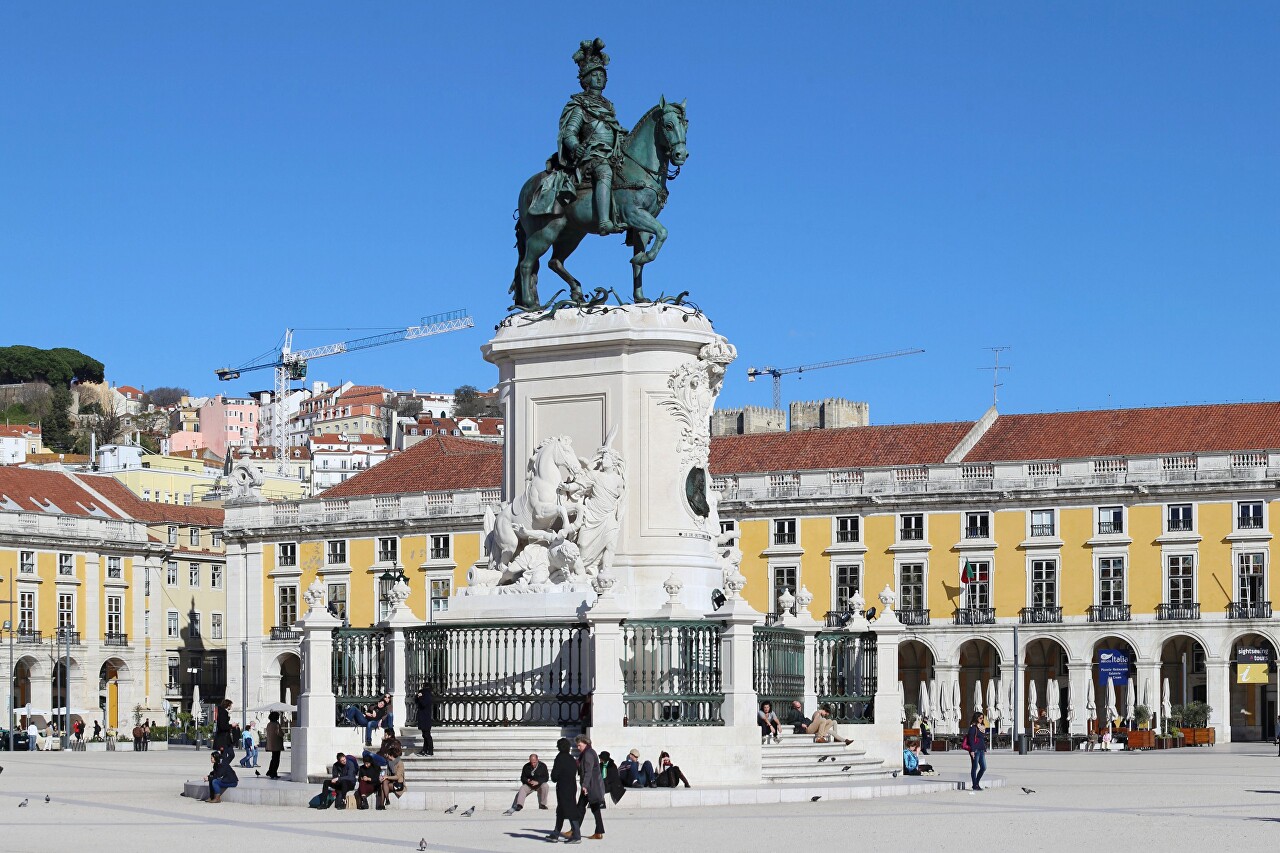 Jose came from the Braganza dynasty and was the youngest son of king Joan V. Since his older brother died, he became heir to the throne, which he took at the age of 36. The king was a great lover of Opera and hunting, to which he devoted most of his time.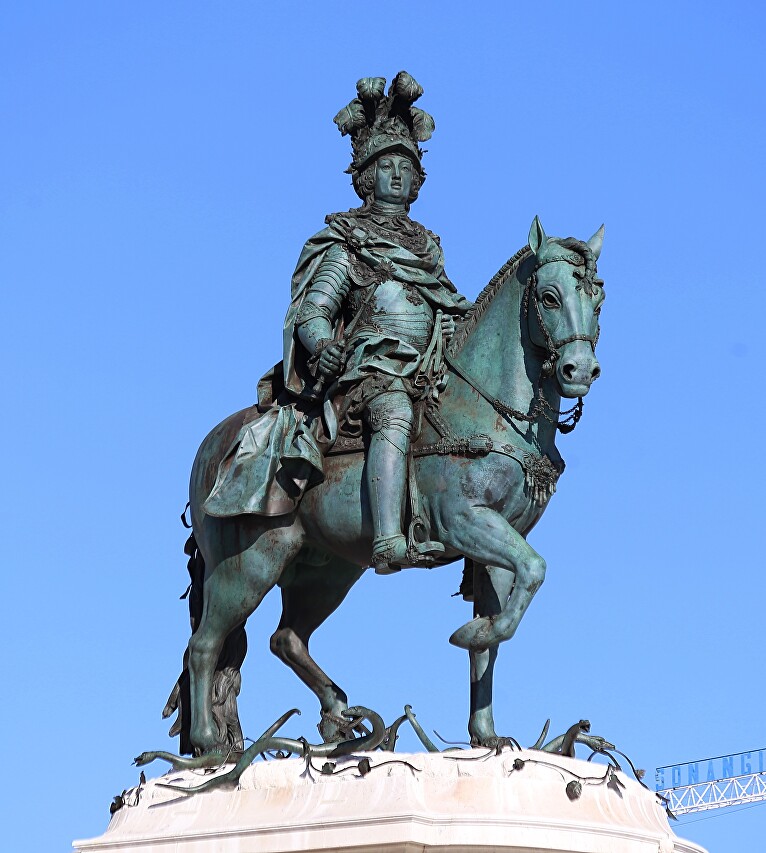 The main merit of this monarch is that he actually removed himself from the administration of the state, transferring the actual fullness of power to the Secretary of state, the Marquis de Pombal. An educated and talented administrator, Pombal reformed the system of government by establishing "enlightened absolutism". By encouraging the development of manufactures and prohibiting the export of raw materials, Pombal promoted the development of Portuguese industry. Pombal also has the credit of restoring Lisbon and other cities after the terrible earthquake of 1755, while the king fell into a depression and retired from business, leaving the destroyed city. Nevertheless, Jose I was popularly nicknamed "The Reformer".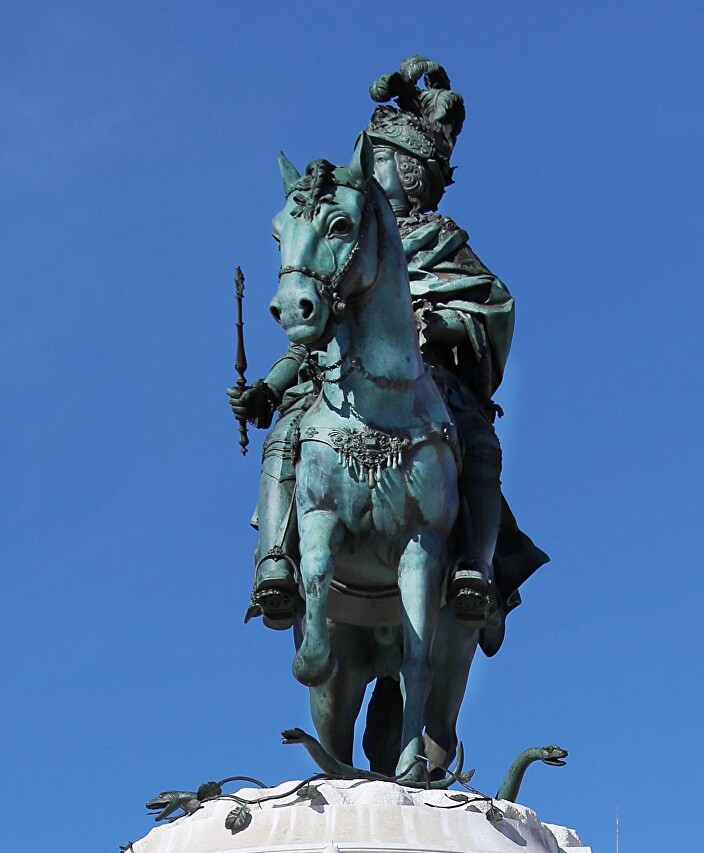 The monument was unveiled on the site of the Ribeira Palace destroyed by an earthquake during the king 's lifetime, on may 25, 1775, the day of his 61st birthday. The author of the sculpture Joaquim Machado de Castro (Joaquim Machado de Castro). Since the king refused to pose, the artist had to use the image on the coins. Casting the statue was one of the first experiences of monumental art work with bronze in Portugal, so the technology and alloy for casting guns was used. Due to this , the statue is almost not affected by time and has a pristine gloss.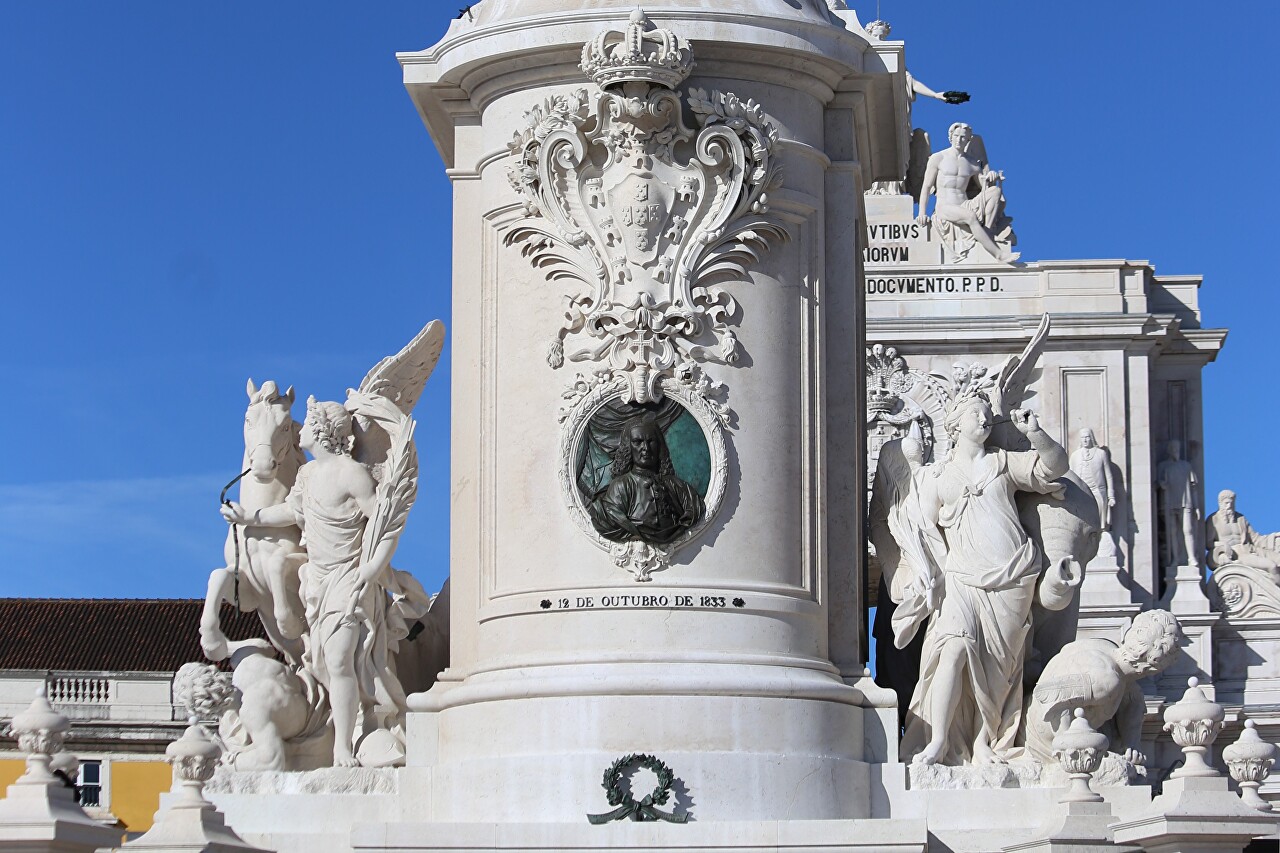 The pedestal for the statue was built much earlier, in 1760, by the court architect Eugénio dos Santos . Actually, with the pedestal and began the creation of a wonderful ensemble of the praça do comércio.