From Naples to Mount Vesuvius by Public Transport
While preparing for the trip, I read a lot of tips on how to climb Mount Vesuvius - from some sightseeing buses from Naples to an off-road transfer from Sorrento. Everything turned out to be much easier - the owner of the apartment where I was staying advised me to take the train from Porto Nolan to the station of Ercolano Scavi, located on the Naples-Sorrento line.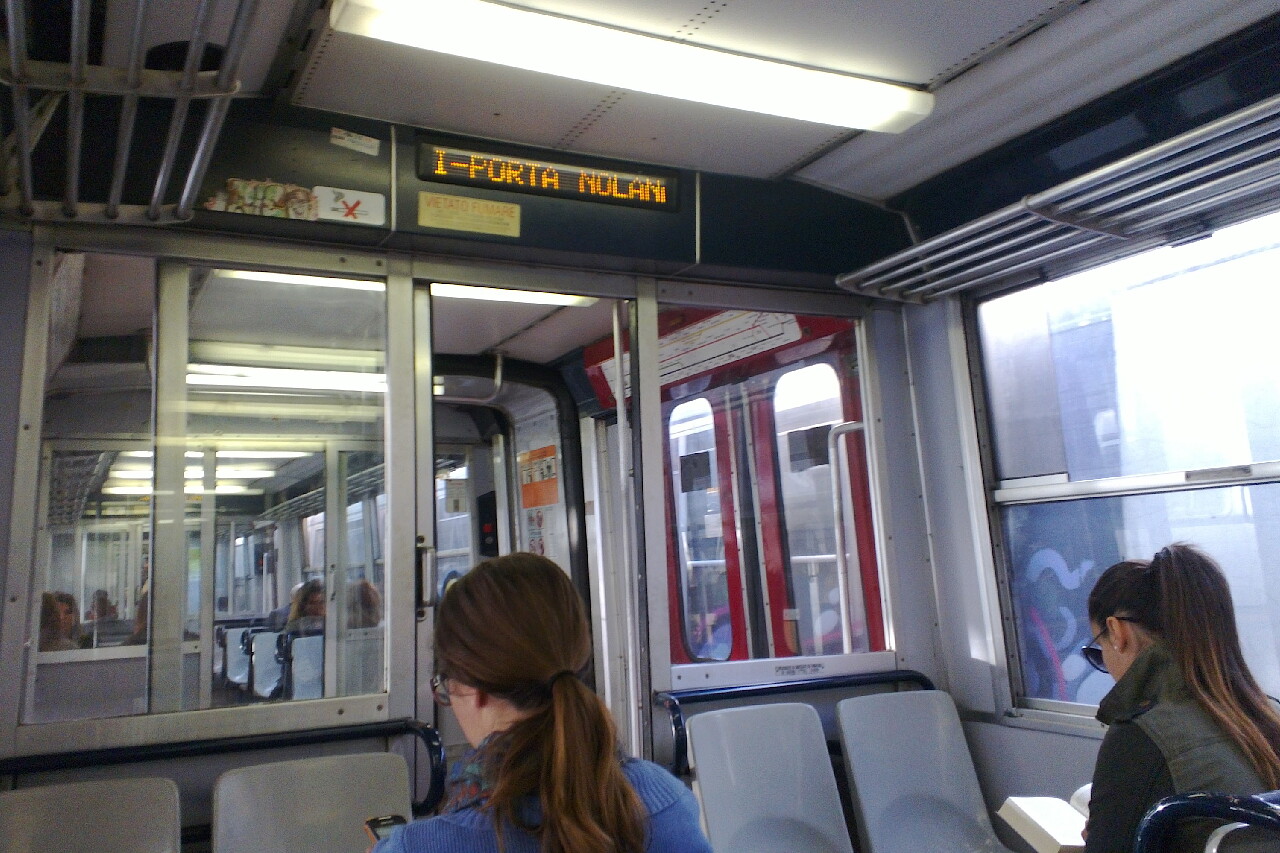 The landlady also provided me with a timetable for Vesuvio's Express buses. The office of this company is located on the forecourt, 20 steps from the entrance to the station. The first bus departs at 9: 30, but ticket sales start at 8: 40. Buses run every 40 minutes, the last flight depends on the season, in summer access to the crater is open until 18 hours, in winter 3 hours earlier. In order to have time to visit Mount Vesuvius and visit the Herculaneum excavations, I arrived for the opening of the office, and was the first visitor. The ticket, which includes travel and a visit to the natural park "Crater of Mount Vesuvius", cost me 20 euros. You can buy a ticket online in advance on the vesuvioexpress.ifo website, but I suspect that this may cost you more, as is often the case in Italy.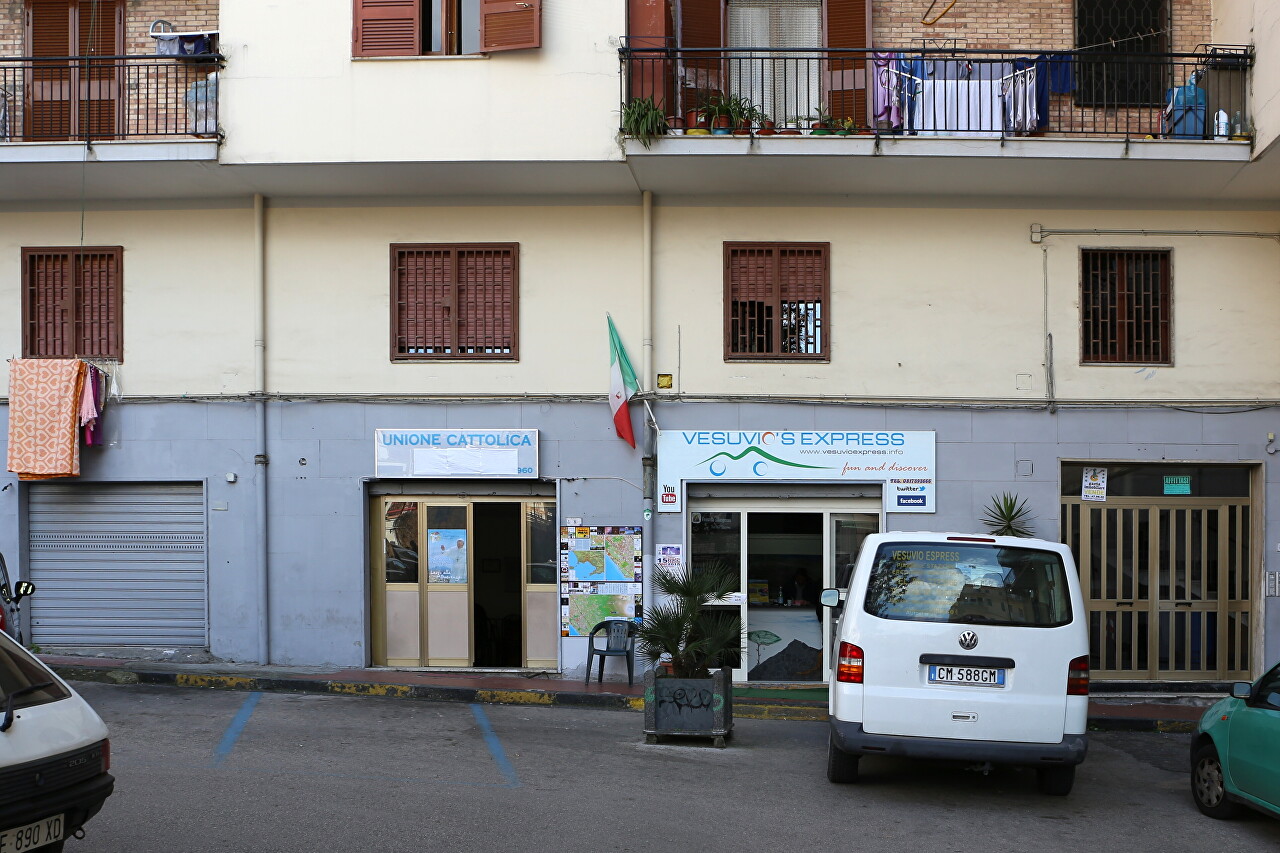 After walking around the town, I returned to the office, where there was already a queue. The bus I bought my first ticket on went to Mount Vesuvius without a single empty seat. The road ran first through the city blocks, then went higher, and for a while we drove through low-rise buildings.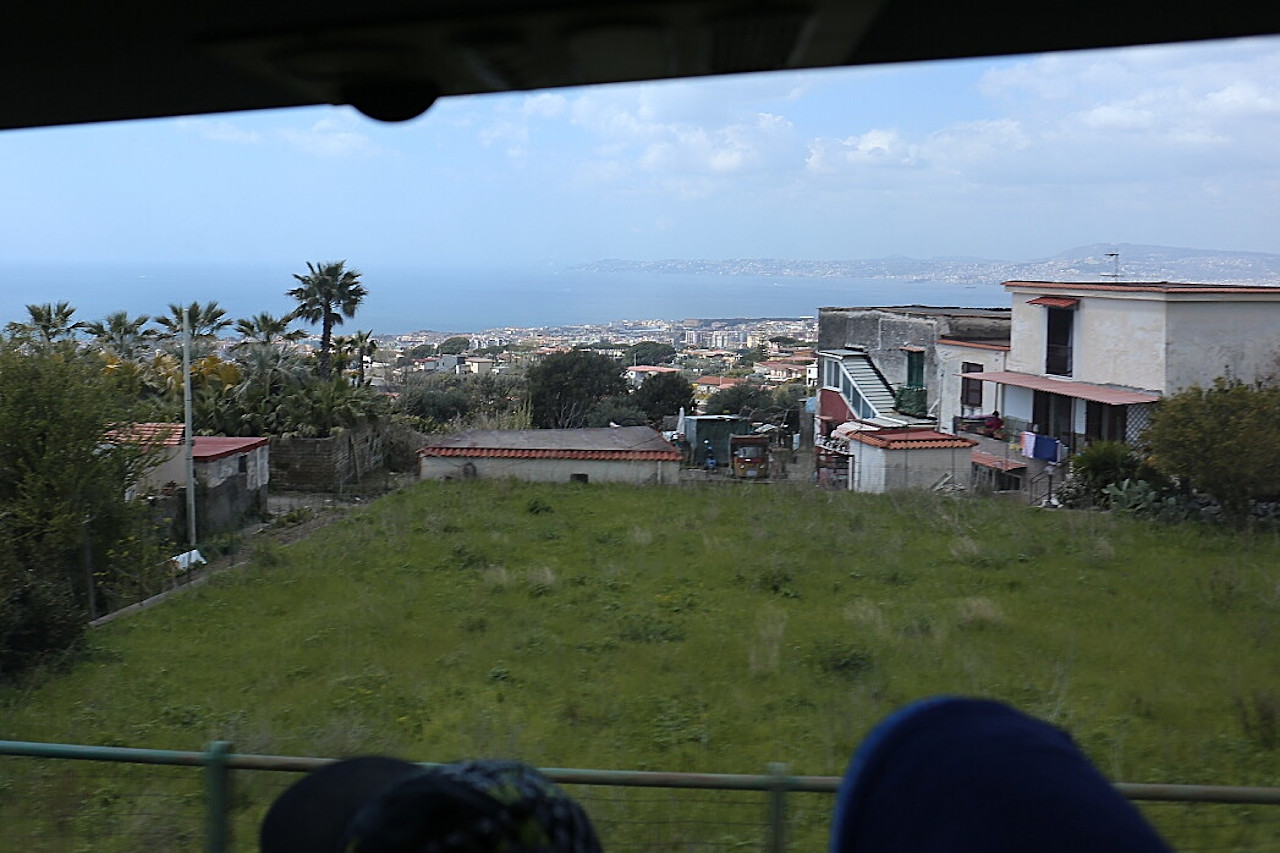 Then along the road stretched endless meadows, formed on the lava flows of old eruptions.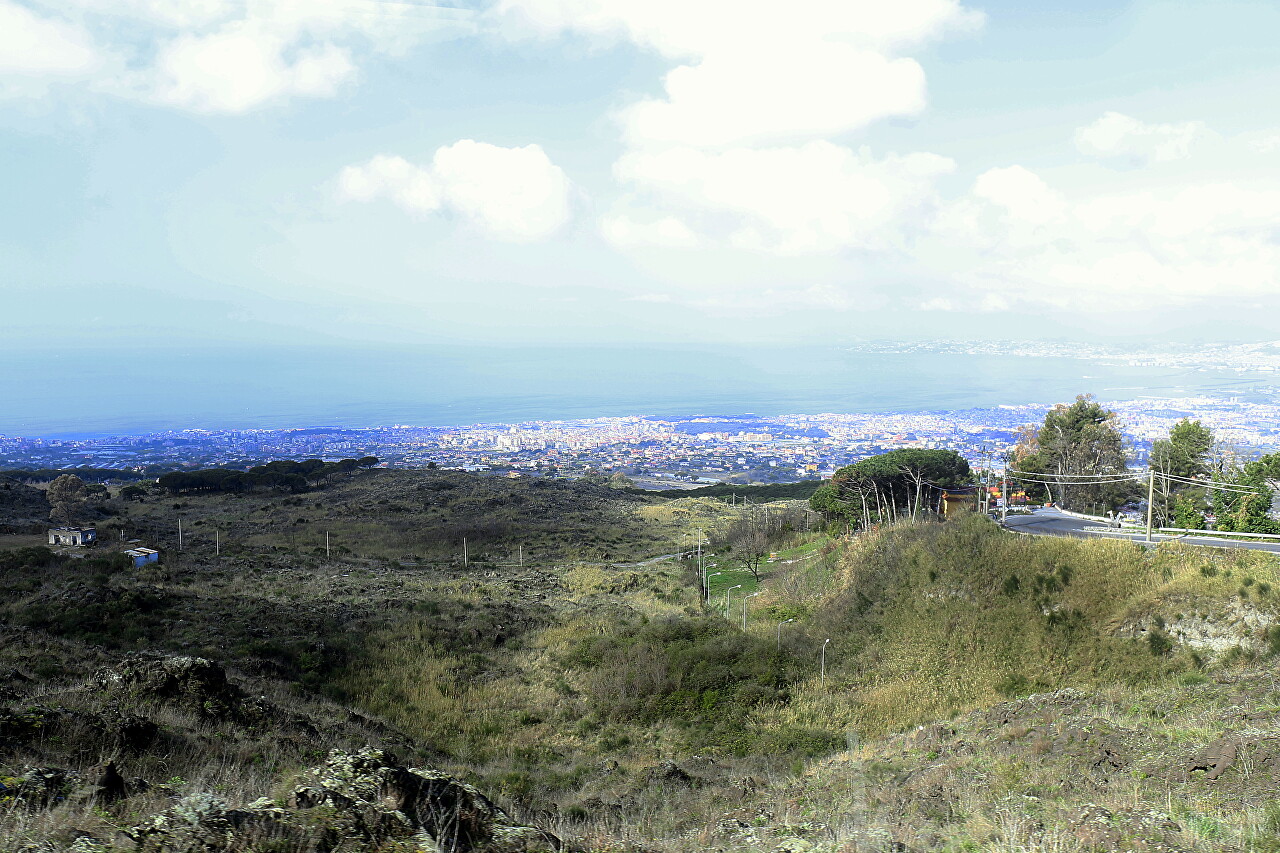 Here we passed several villas and mountain hotels. At the gate of one of them, I noticed a group of sculptures carved out of solidified lava.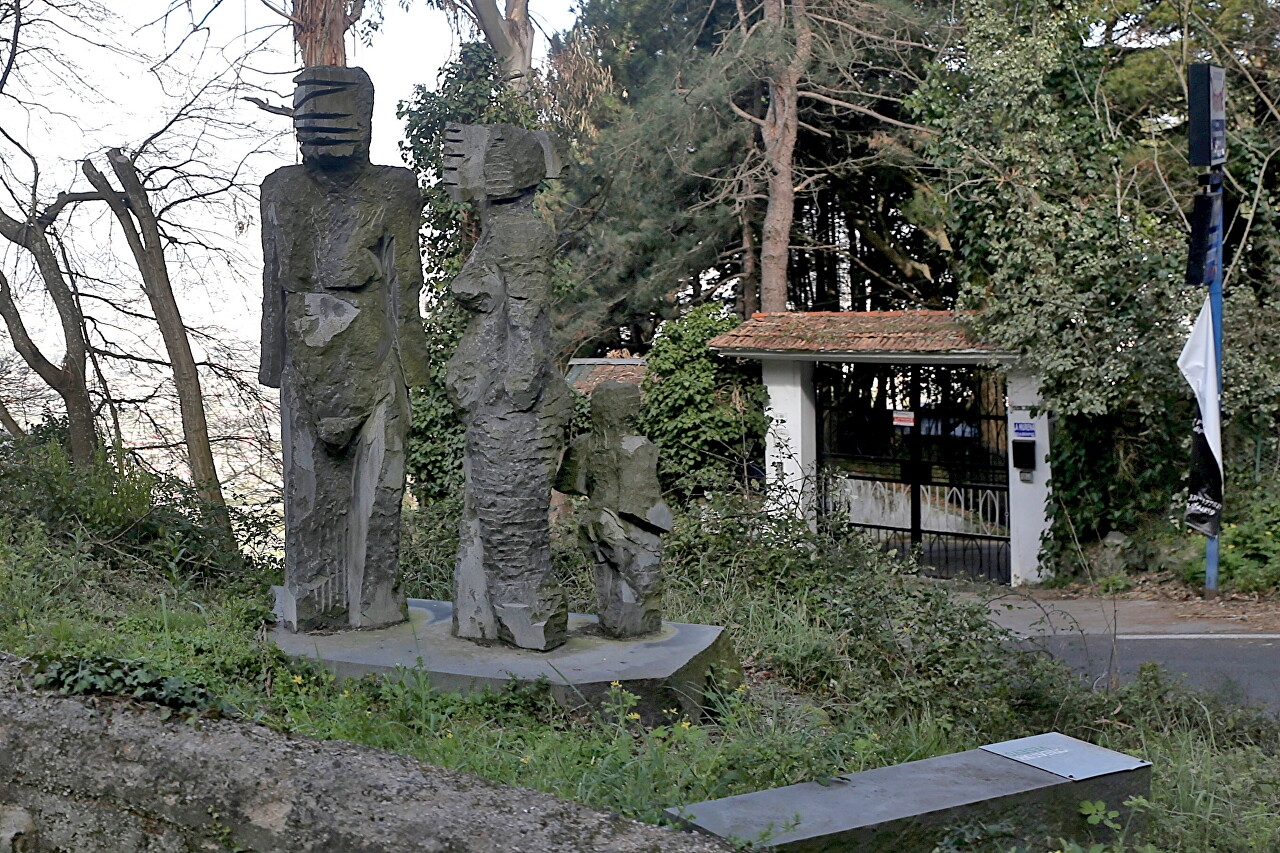 In one place near the road I will see an original sculpture made of lava cylinders.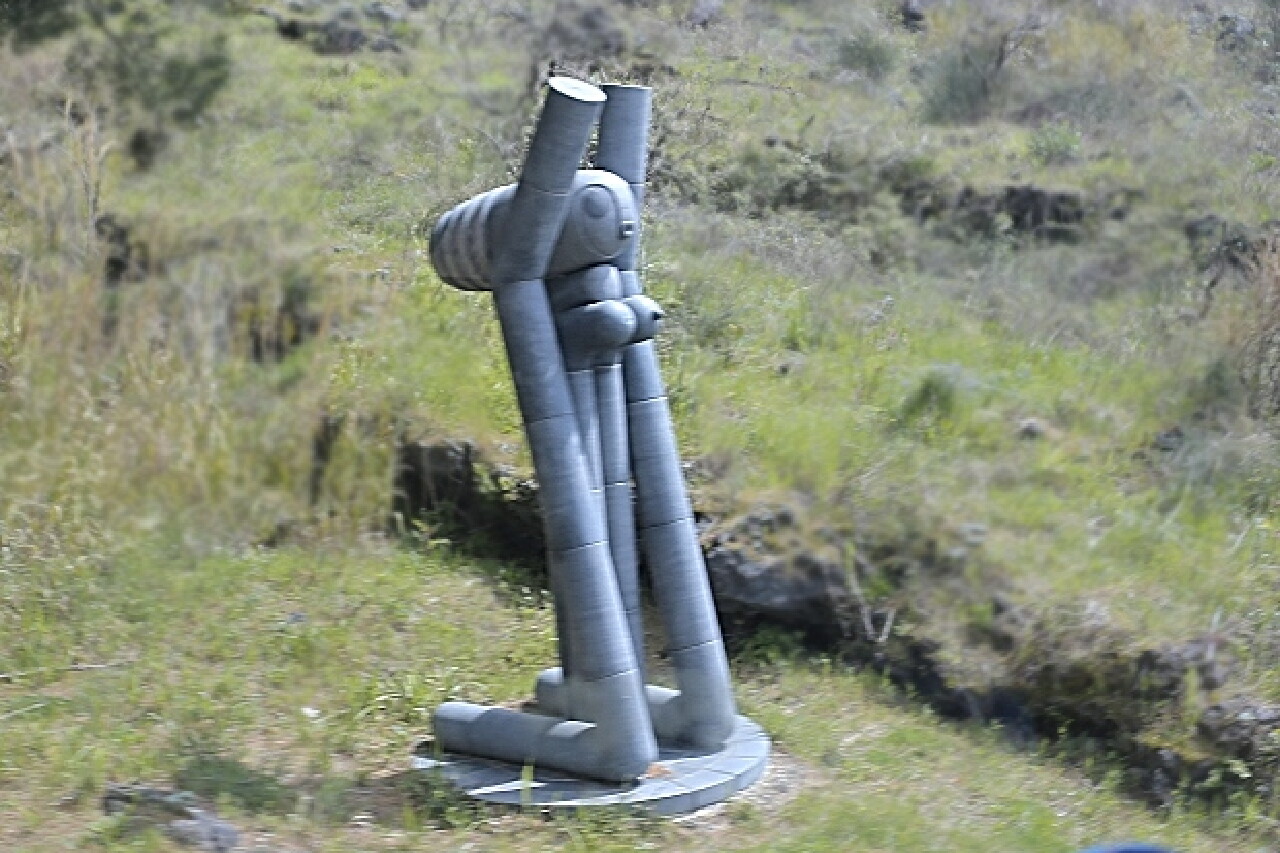 Even higher up, the coniferous forest zone begins, where the road winds along a narrow serpentine.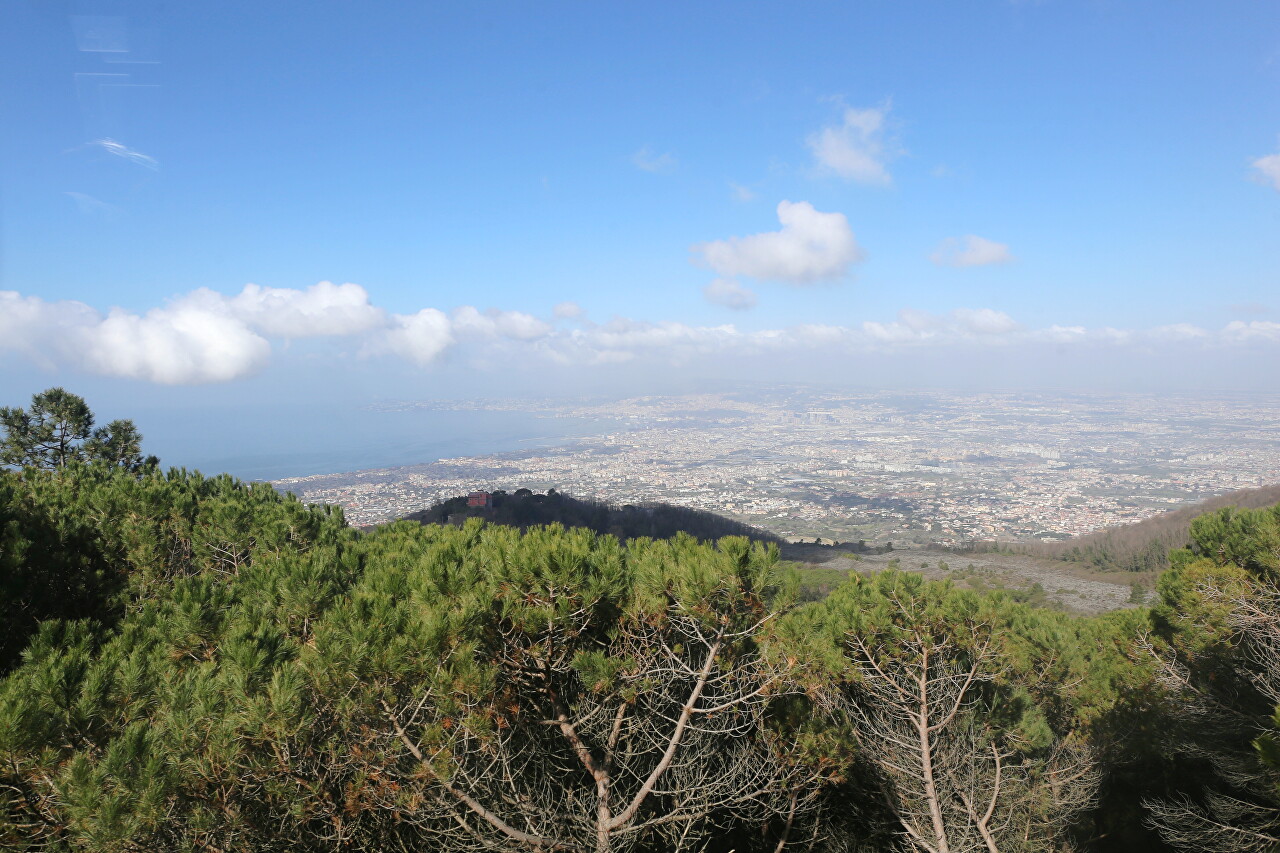 After about half an hour, we arrived at the parking lot, located at an altitude of 1000 meters. The driver announced the departure time for the return flight, which somewhat disappointed me - there were just over two hours left to explore the volcano. It didn't occur to me to ask if I could take another flight back (there was no time specified on the ticket), so I wasted no time going to the checkpoint. Looking ahead, I will say that, although I was in a hurry, I managed to get back a few minutes before the bus left. It was already full, and I made my way back standing up. To my surprise, the driver did not even ask for a ticket, and some of the passengers were clearly not from those who were traveling with me here.