Ayvansaray Water Column
In front of the entrance to Haci Husrev Park from Ayvansaray Caddesi Street is one of the few remaining elements of a Roman-era water supply system - a water water pressure (Ayvansaray Su Terazisi, on the map). The city is located on a rocky base, so the construction of wells was extremely difficult, and the water in them was salty due to the proximity of the sea. The problem was solved under the Emperor Constantine the Great, at the beginning of the fourth century AD, aqueducts and huge underground cisterns were built, where a supply of water was stored, which in the event of a siege of the city could last for a year or more. From the cisterns, water was supplied through a network of clay pipes to source (fountains) in urban areas.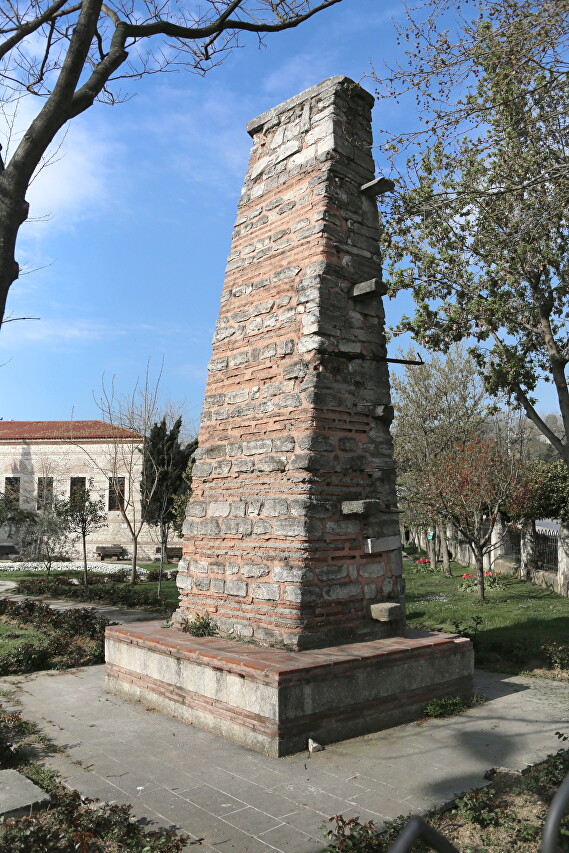 Columns like this one were used to control the pressure on individual sections of the water supply system - water under pressure rose through the channel inside the column, and poured out through holes arranged at different heights. Thus, excessive pressure was reduced, which prevented the pipes from bursting.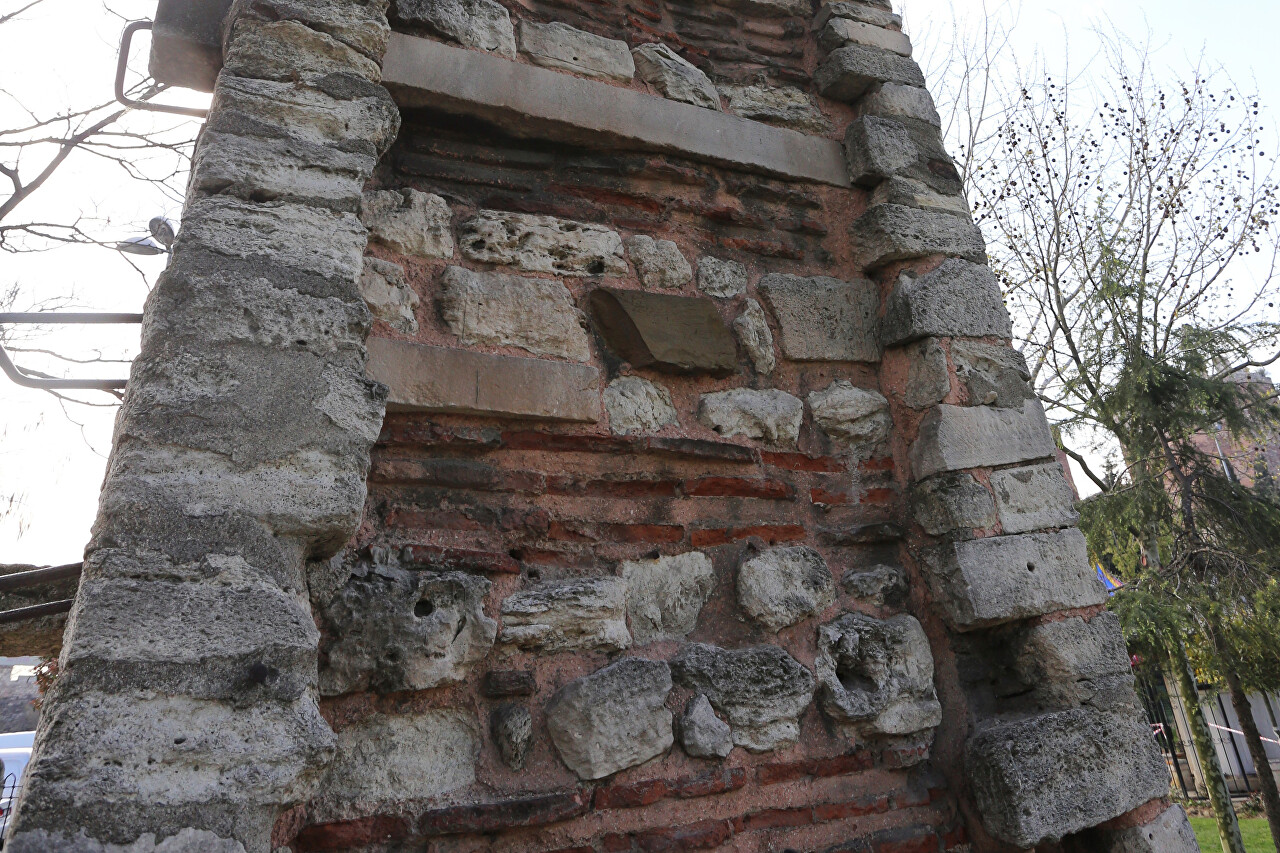 Ayvansara water column is located near the fountain of Suleyman Pasha (Süleyman Pasha Çeşmesi), from which now only one foundation remains, so it is sometimes mistakenly called by this name.