Çırağan Bridge
Çırağan Street (Çırağan Caddesi) connects Beşiktaş Square with the Ortaköy quarter and runs almost the entire length along the blind stone walls of the Bosphorus palaces. The only decoration of the street is a beautiful bridge passing over it.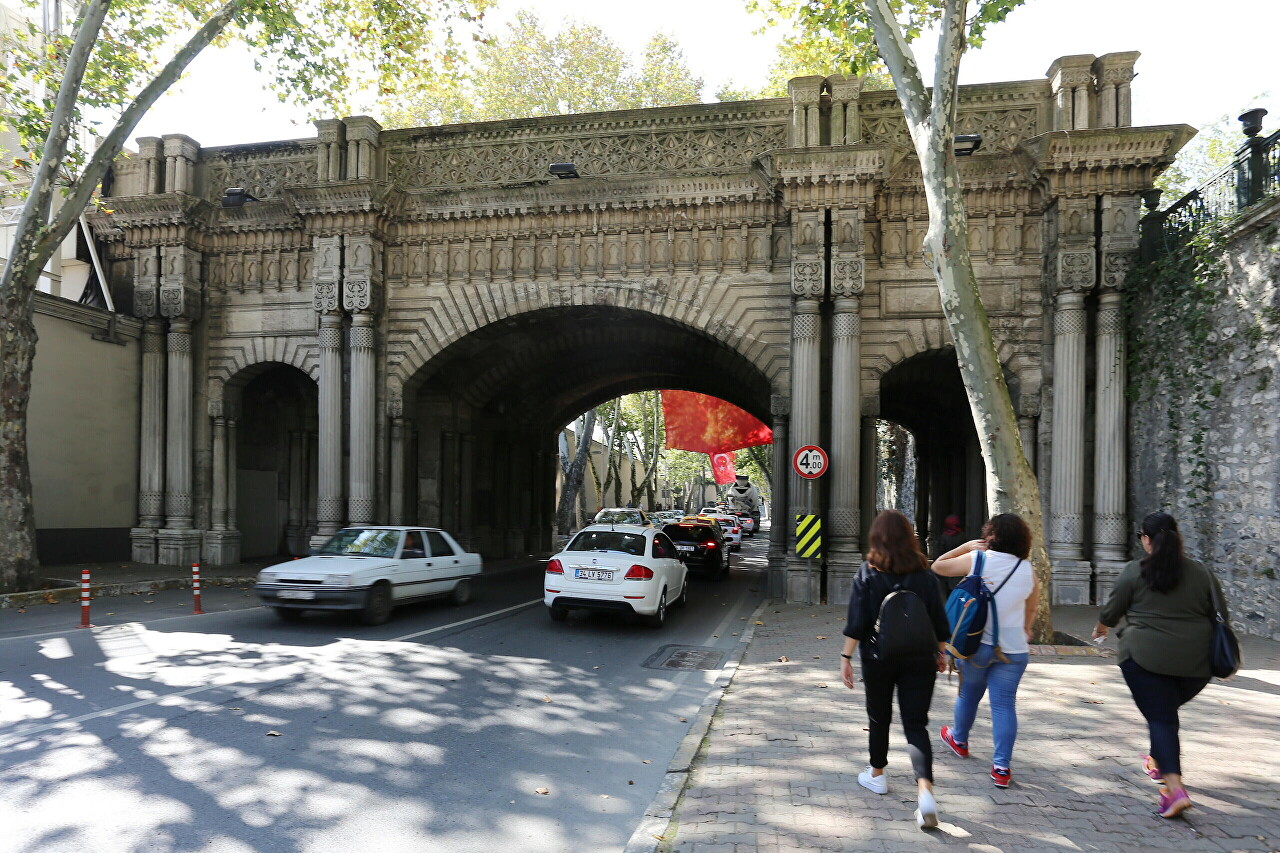 The bridge (Çırağan köprüsü) connects the Chiragan palace complex (Çırağan Sarayı) with the Yldız Park. The bridge, like the palace, was built in 1863-67 as the residence of Sultan Abdulaziz.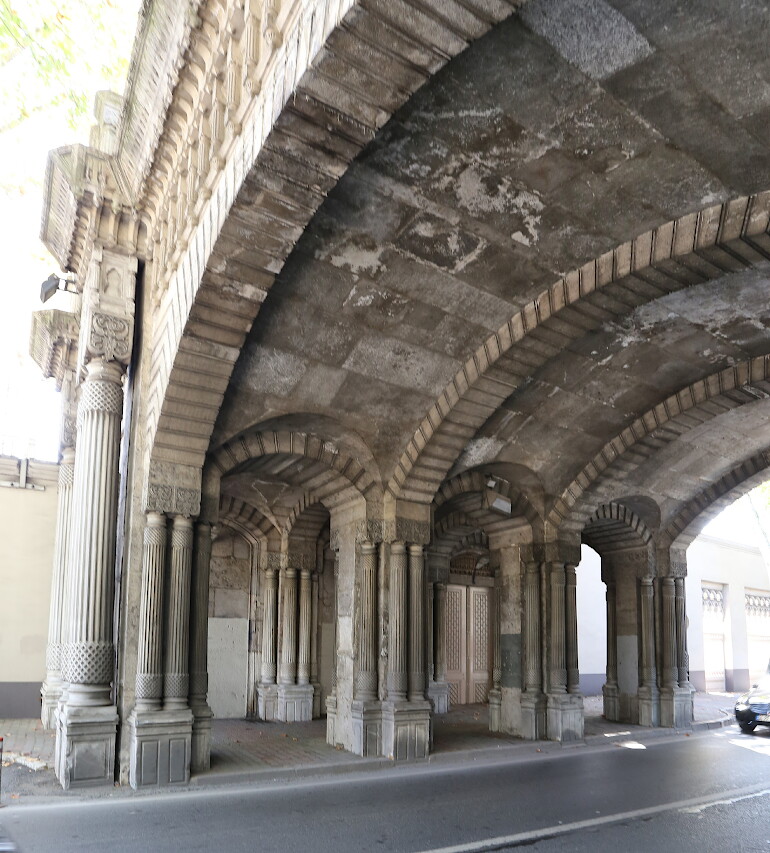 The project was carried out by the palace architect of the Armenian origin Nigoğayos Balyan. The construction was supervised by his sons Sarkis and Hagop.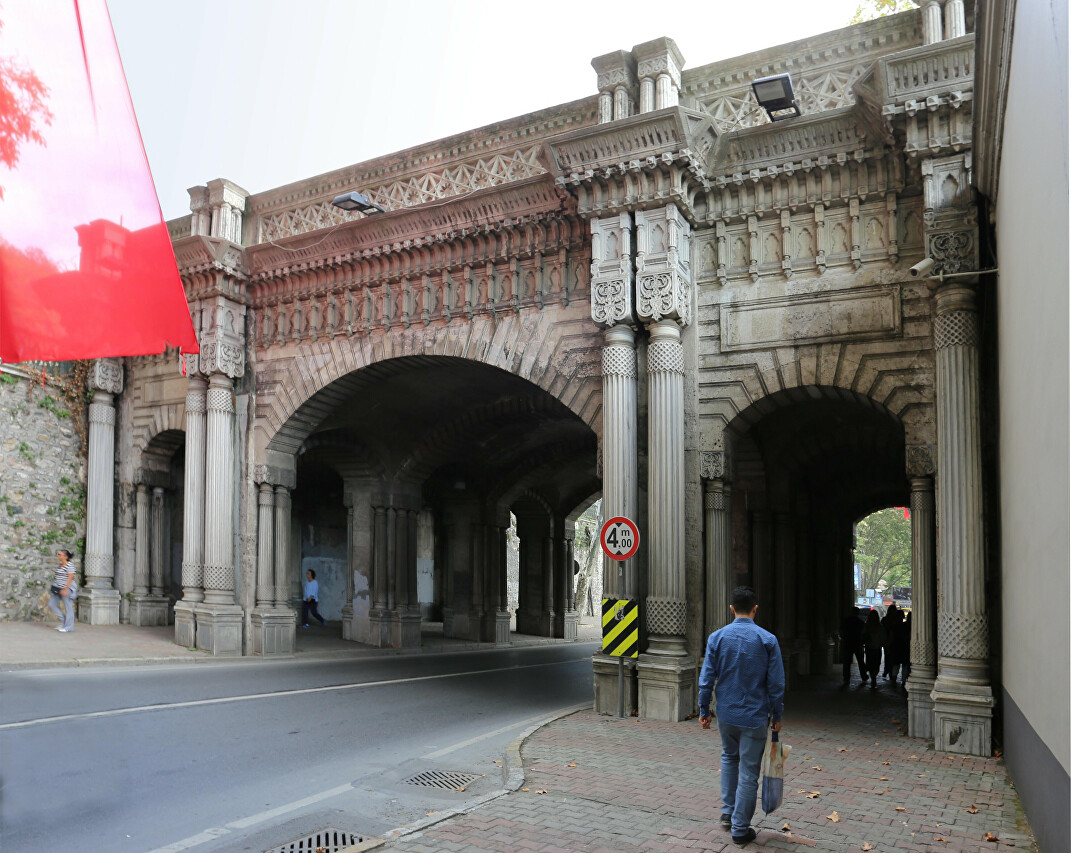 The bridge is made of stone blocks and has three arched spans, supported by four rows of pillars, also separated by arches. The pillars are decorated with marble columns.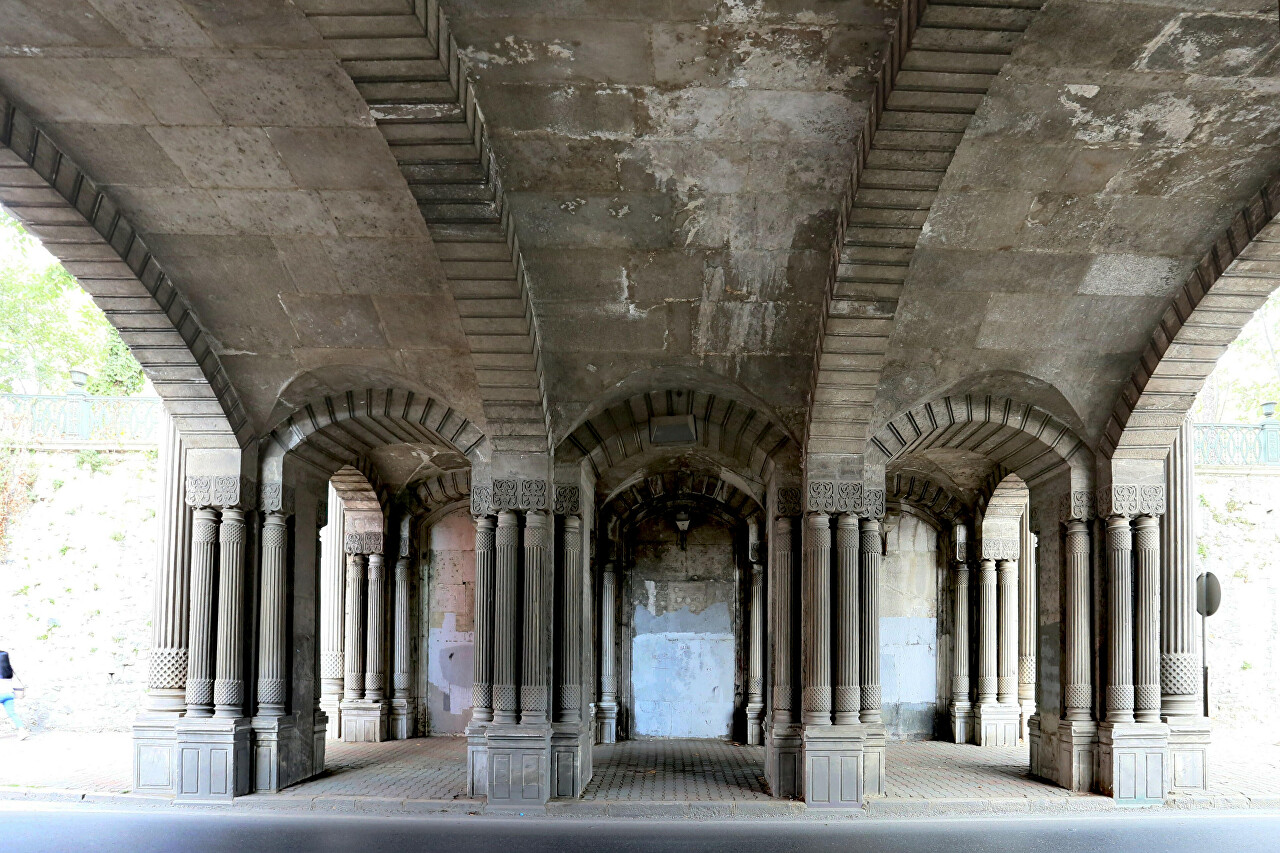 The exterior surfaces of the bridge are lined with marble and covered with intricate carved ornaments.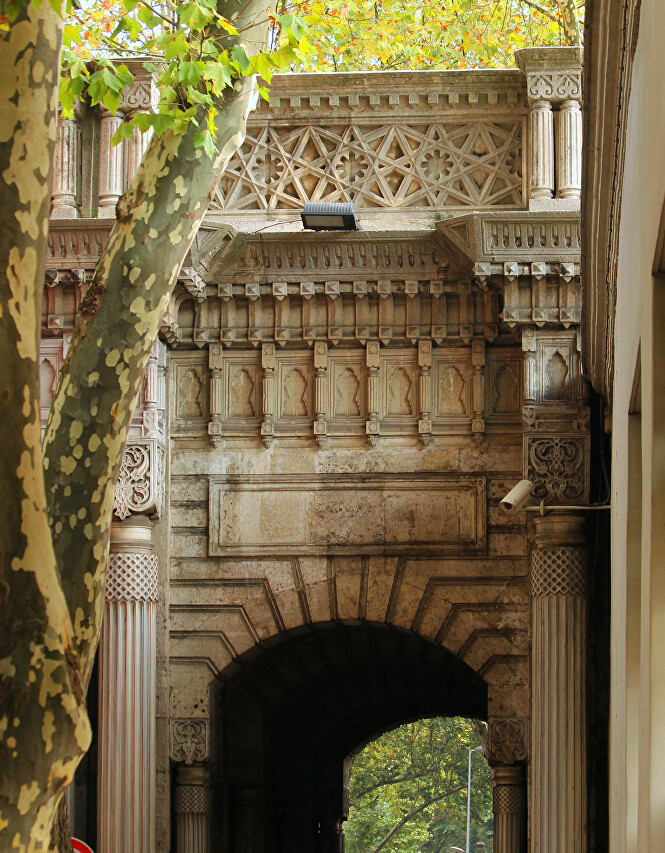 The carved decoration of the bridge is made in the same style as the main gate of the palace, located 50 meters to the east.