Chapel of Piro (Capella della Pieta), Lacco Ameno
In front of the Terme Principe Hotel, I found a small, beautiful church. As I later found out, this is a private chapel of the Piro family (Cappella Gentilizia Calise Piro on the map). Locals often refer to it as Cappella della Pietà.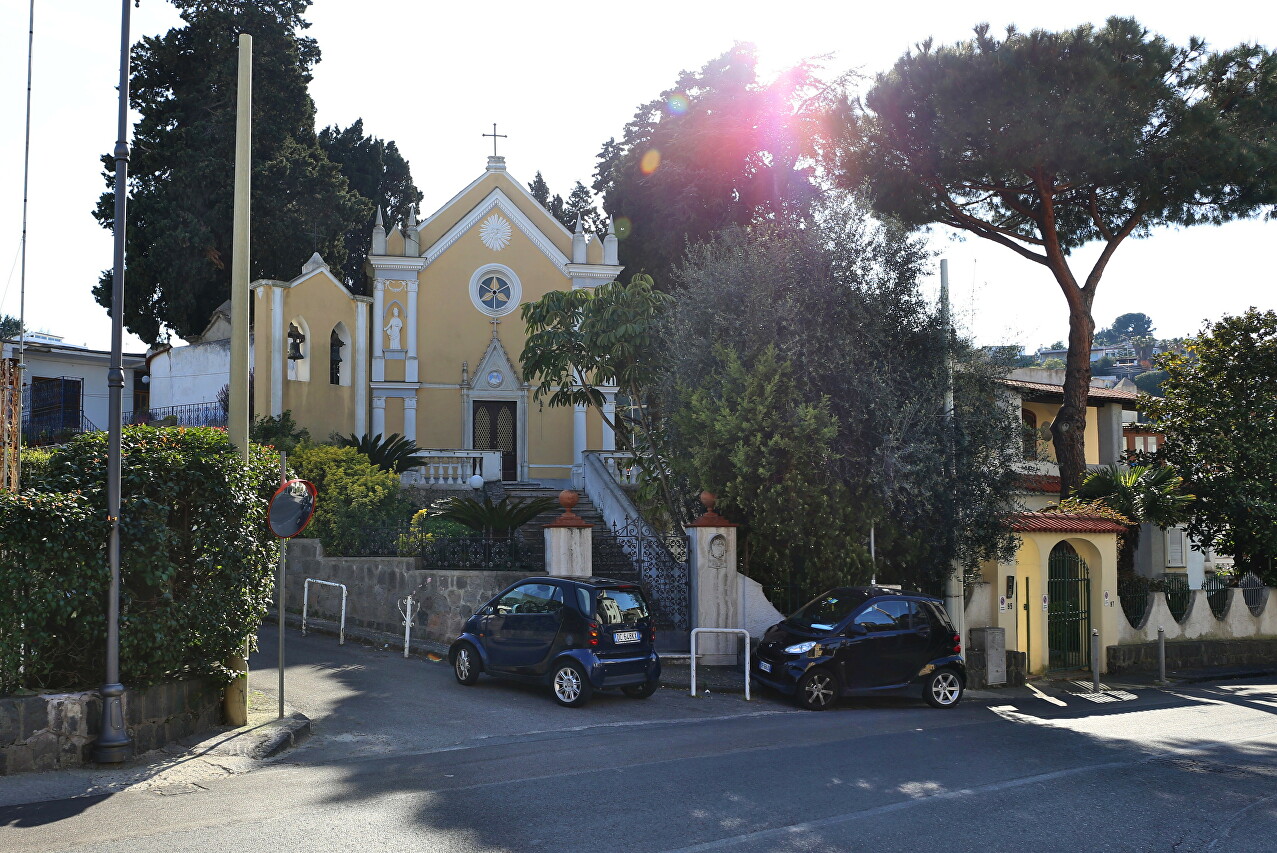 The chapel was built in 1893 at the expense of Carlo Piro. The building is decorated with white marble and looks very harmonious and elegant. Inside there is an altar made of colored marble, an organ decorated with wood carvings by Giuseppe Galasso, and several canvases by different masters. The second name of the chapel was given to a copy of the painting Pieta with Saints Francis and Mary Magdalene by Annibale Carracci.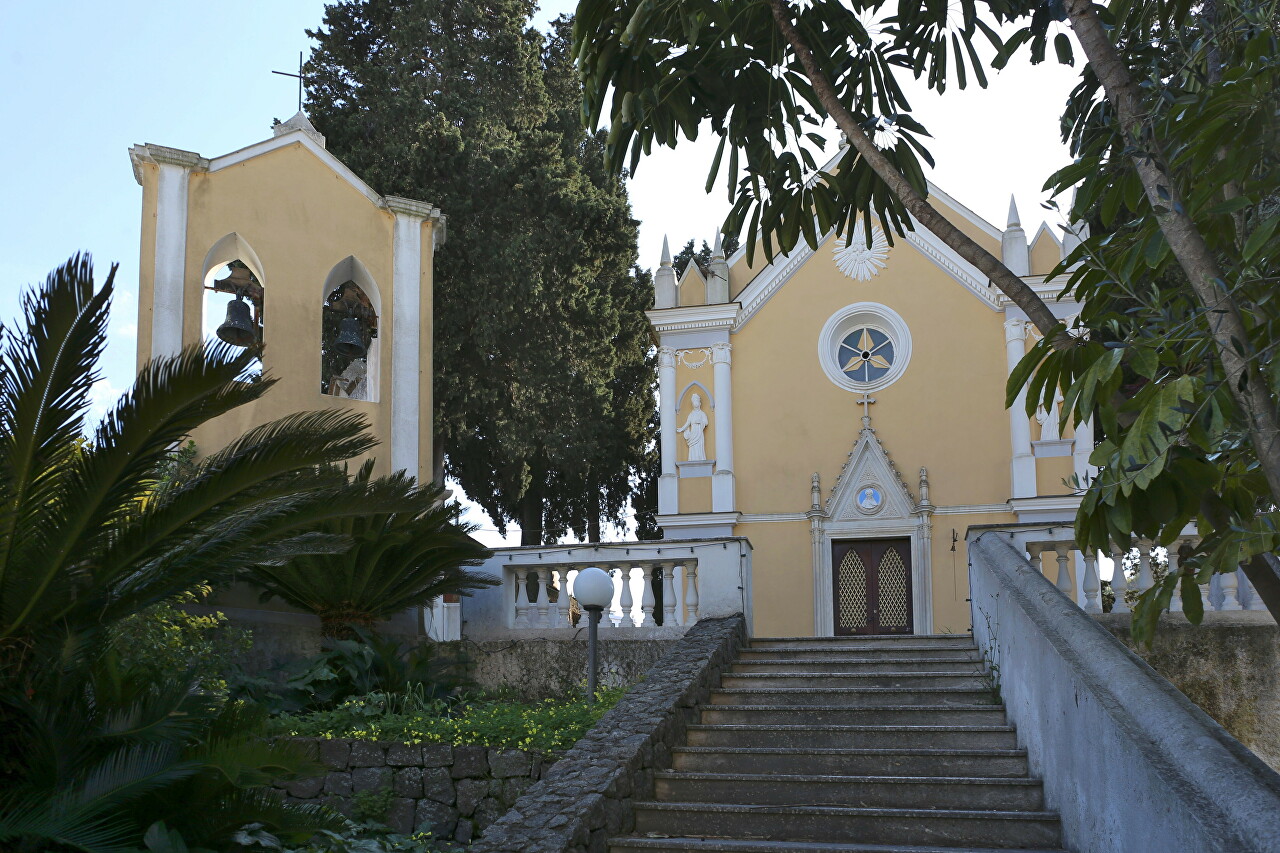 The gates were locked, of course, and the only thing left to do was to admire the blacksmith's example. I don't know if there is any way to get inside, there is no information about this, and I didn't find any photos of the interiors either.