Fountain 'Bidet', Forio
In the center of Matteotti square is an old fountain, considered one of the symbols of the town. However, I couldn't find any information about him, although I searched very carefully. The survey of local residents also ended in nothing - citizens only resented its deplorable state, that the city authorities do not care about the artifact at all. But when and by whom it was built, and what it depicts, no one knows. It was only possible to find out that the inhabitants of Forio gave it the name "Bidet", since the fountain bowl allegedly resembles the configuration of this hygienic device.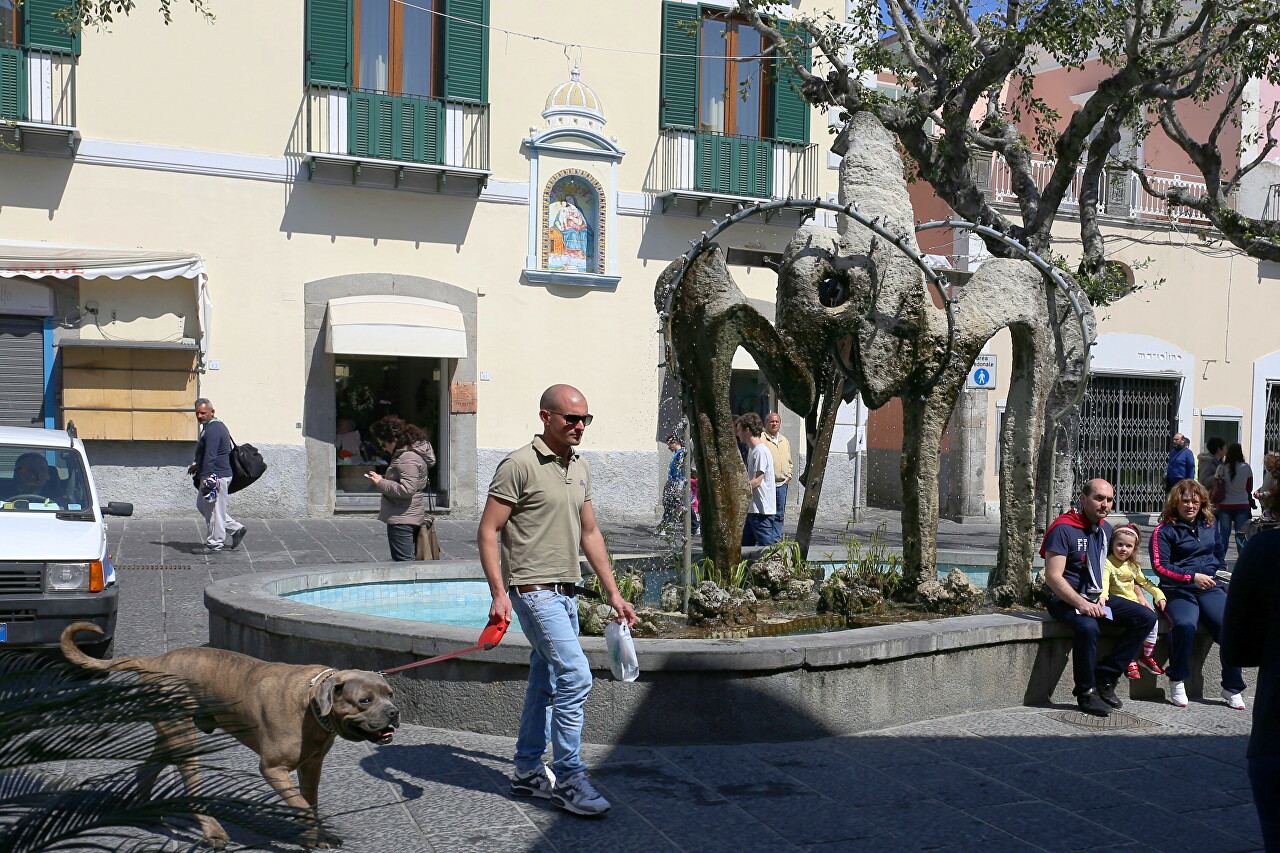 The fountain reminded me first of a fantastic sea octopus, then of the Martian battle tripods from the movie "War of the worlds". Looking at this building, I also remembered the works of Salvador Dali and Antoni Gaudi.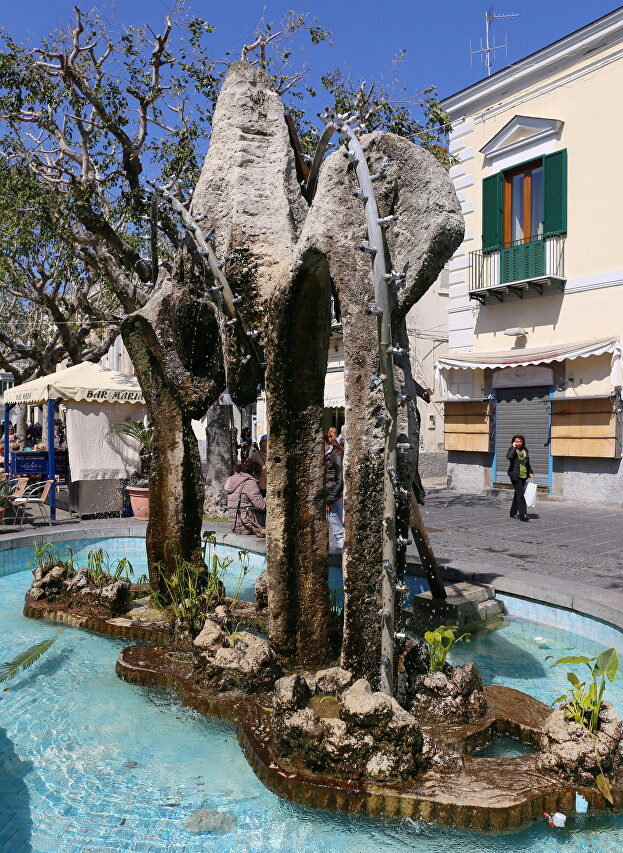 On the other side of the sculpture was an equally peculiar crucifix. It is also known that on Christmas eve, fotan is decorated with miniature compositions on biblical themes - Nativity scenes.