Lundqvist House. Helsinki
At the corner of Alexanterinkatu and Mikonkatu Streets is the Aleksi 13 department store, designed in 1900 by Selim A. Lindqvist in collaboration with civil engineer Elia Heikel and known as Lundqvistin liiketalo (Fin. Lundqvist Business Building).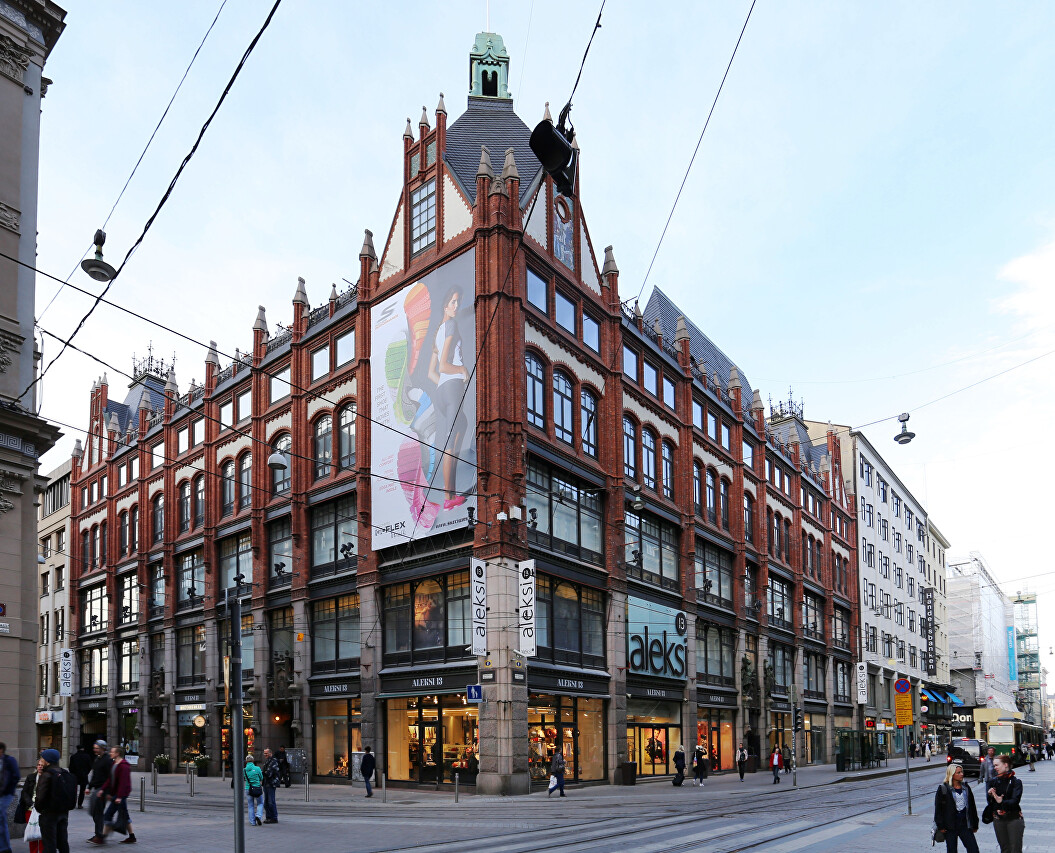 This is the first building in Finland to use the principle of a load-bearing steel frame, which originated in Chicago in the eighties of the nineteenth century for the construction of high-rise buildings. At the same time, it is a typical department store of the "Parisian" type, with large windows and purely European decor elements.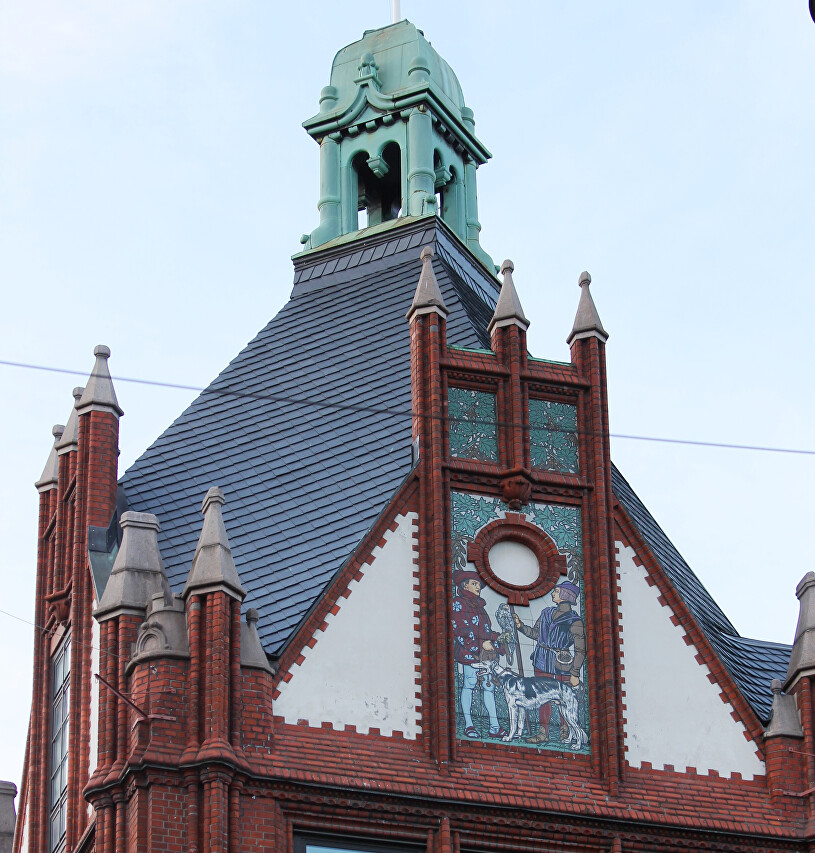 The designers only partially applied this method in the construction of the building: the sales halls were vast spaces, the concrete floors of which were supported by rows of steel columns, while the facades had traditional load-bearing walls made of concrete lined with bricks, but they did not carry the load from the ceilings, which significantly increased the area of windows.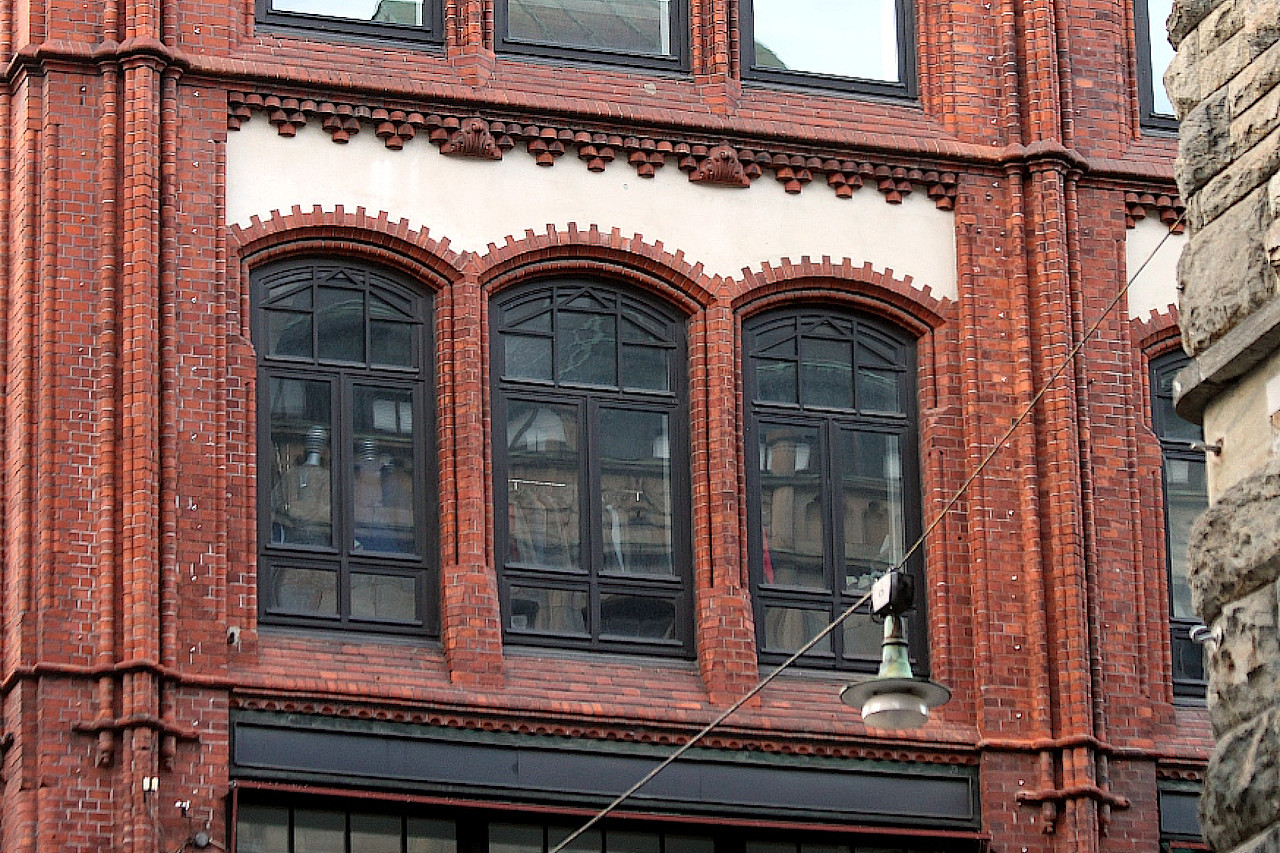 The appearance of the building can be defined as a Gothic neo-Renaissance with restrained features of Art Nouveau, which is typical of the architecture of the Nordic countries of the early twentieth century. The portals are decorated with sculptures by Robert Stigell, who also created polychrome panels on the pediment depicting hunting scenes.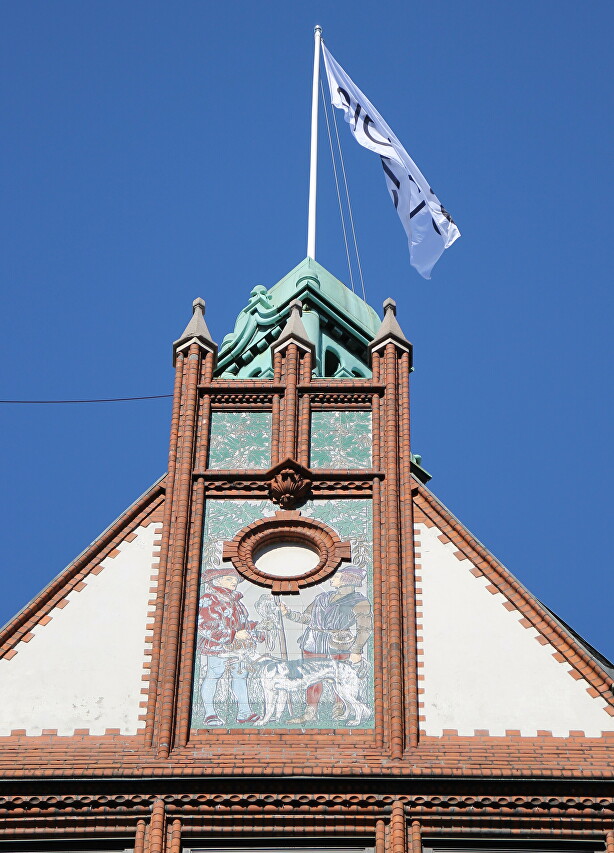 Lundqvist's house was completely renovated in 1981, after which only the walls remained original, the internal frame and ceilings were built again. In addition, dormer windows appeared on the roof.