Carrer de Ferran
This street connects Sant Jaime Square with the Ramblas and is one of Barcelona's main tourist routes. The street was laid out according to the plan of the City Council, officially opened in 1826 and named after King Fernando VII of Spain, who ruled at that time.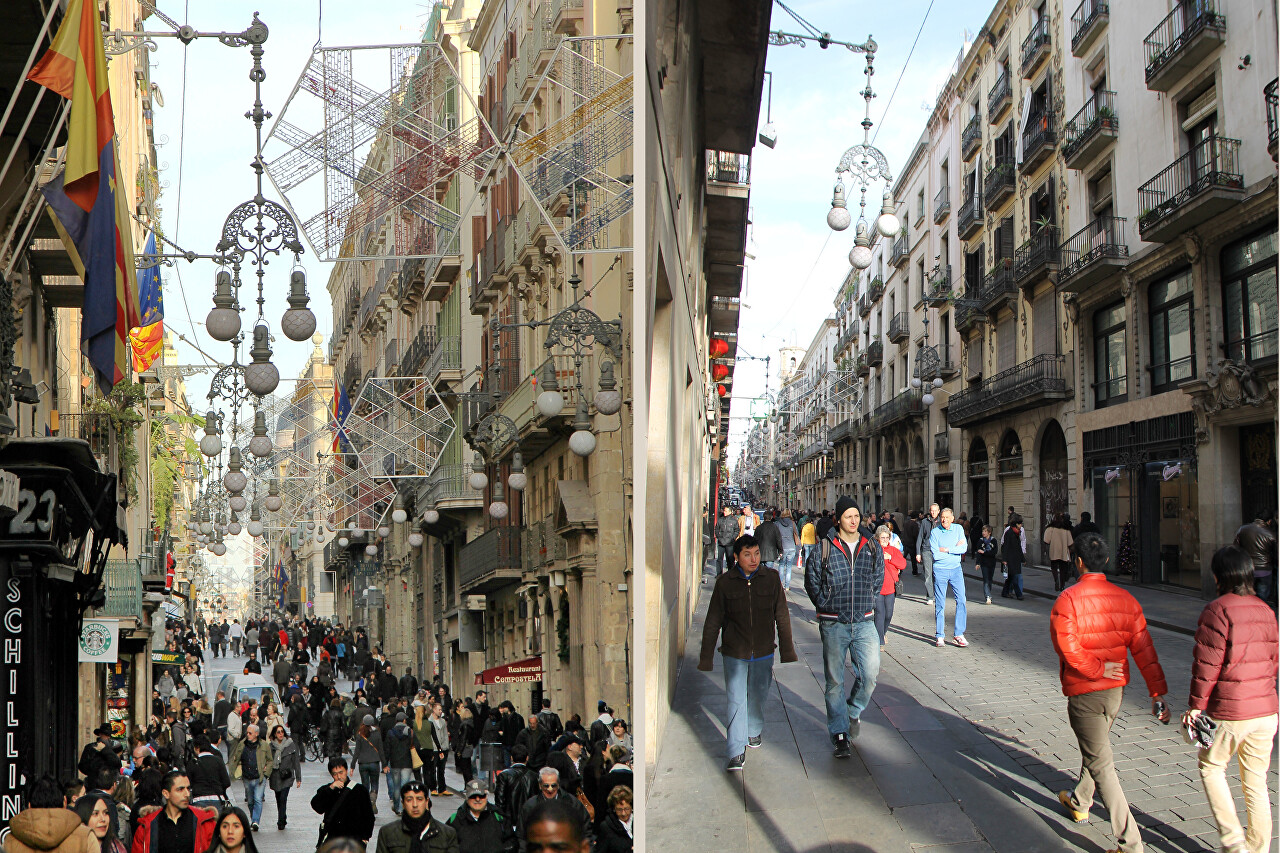 The facades of the buildings were designed by the city architect Josep Mas i Vila. In 1910, the street name was shortened to "Fernando". The word "Ferran "is nothing more than the name" Ferdinand " in Catalan, so the inhabitants of Barcelona pronounced the street name, and in 1980 it was officially adopted.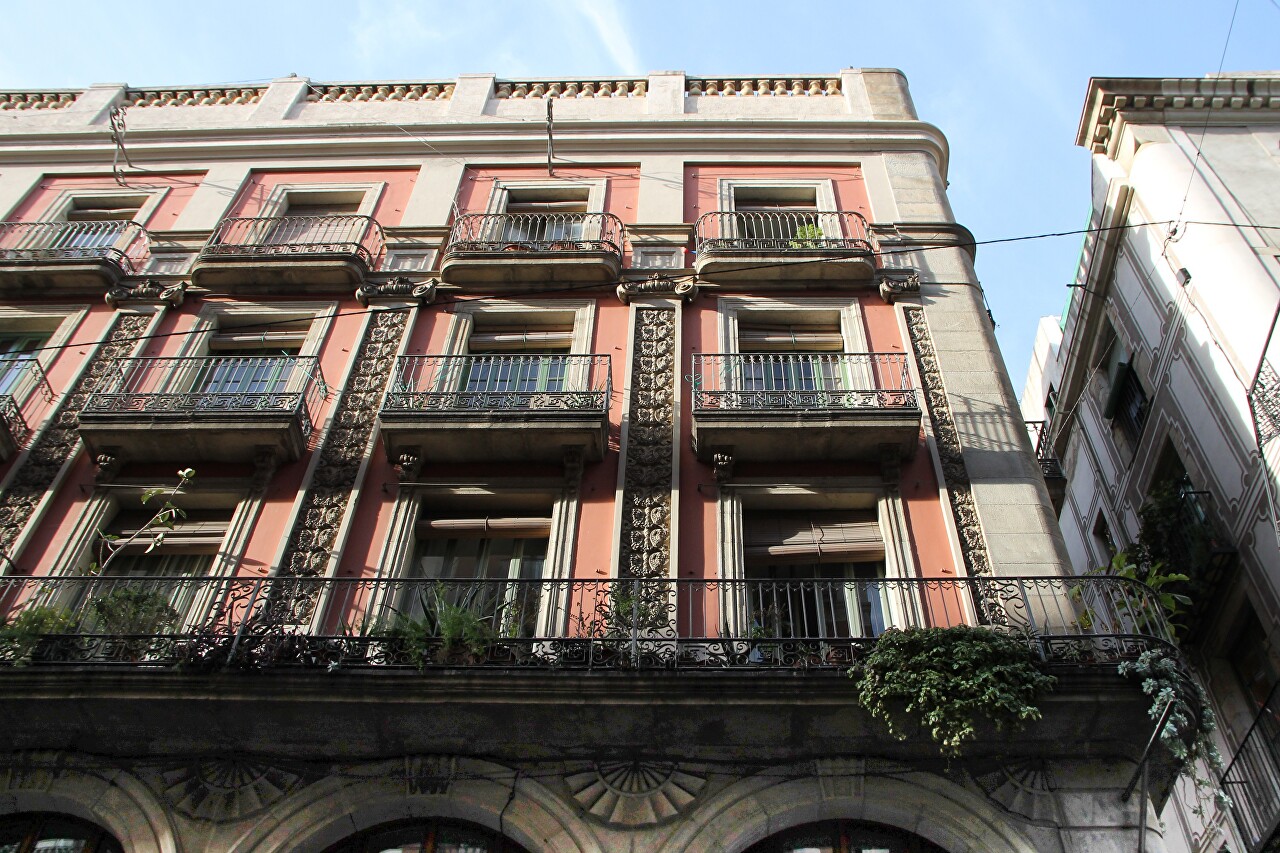 The street is decorated with lanterns hanging from intricate cast-iron structures. Their authorship is often attributed to Antonio Gaudi, but this is the so-called "Parisian style", such lanterns can be found in many European cities.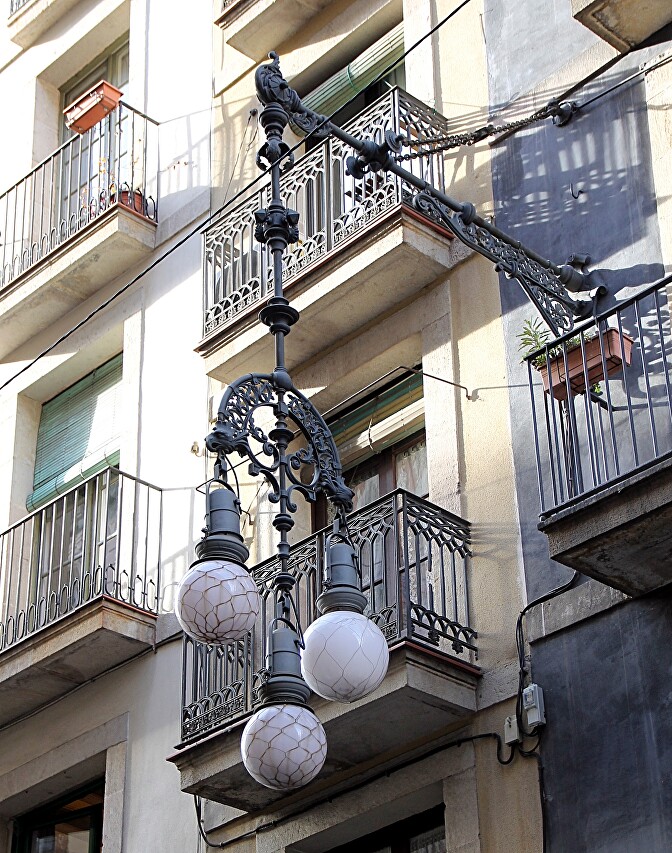 On the street there are many popular shops, especially famous for pastry shops.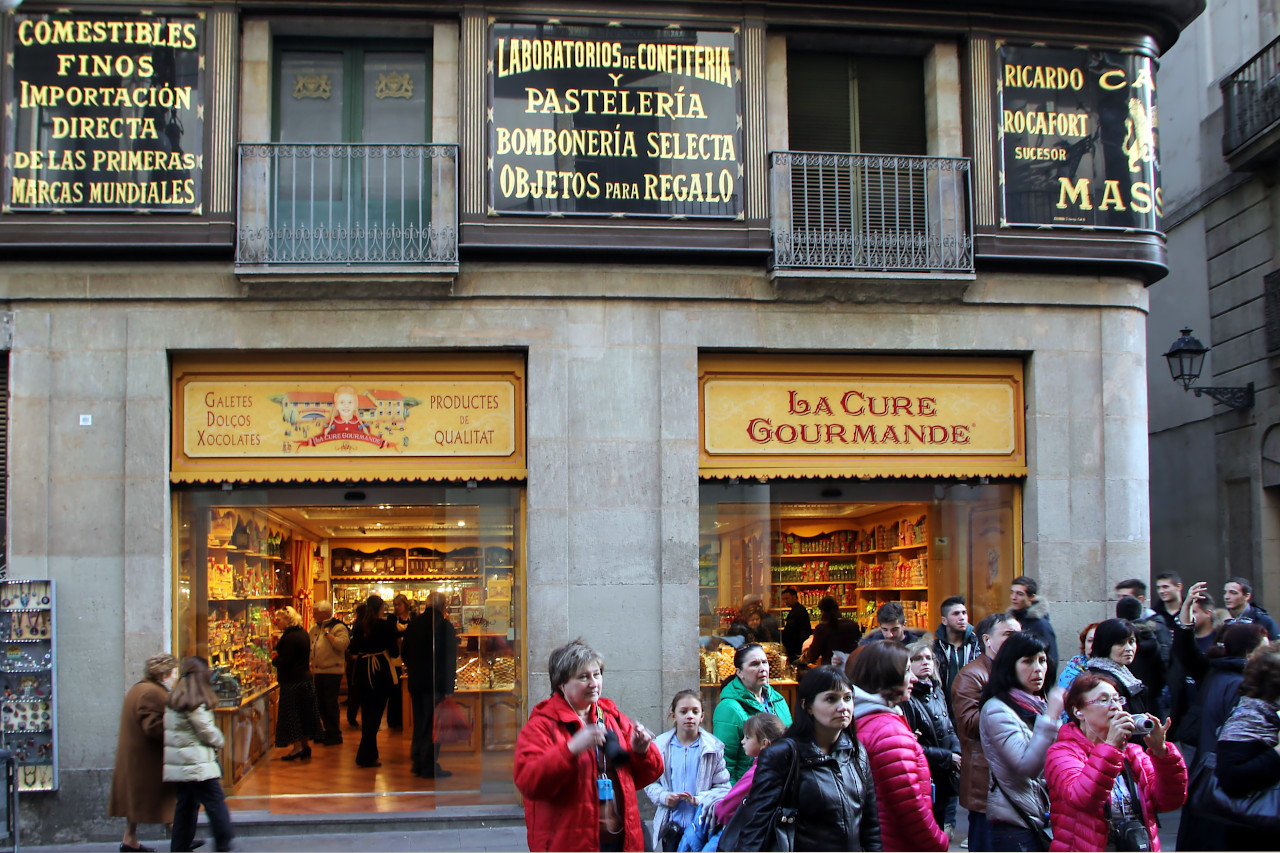 The famous bakery La Cure Gourmande offers a large selection of sweets.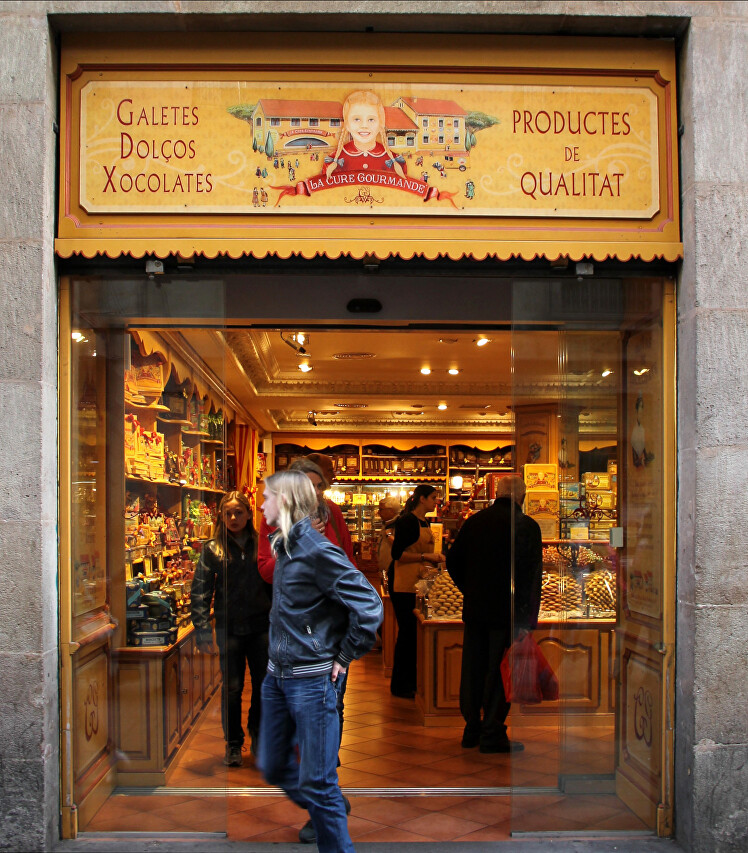 At the end of the year, Christmas Santa Clauses, stylized Christmas trees and other decorations appear on many balconies.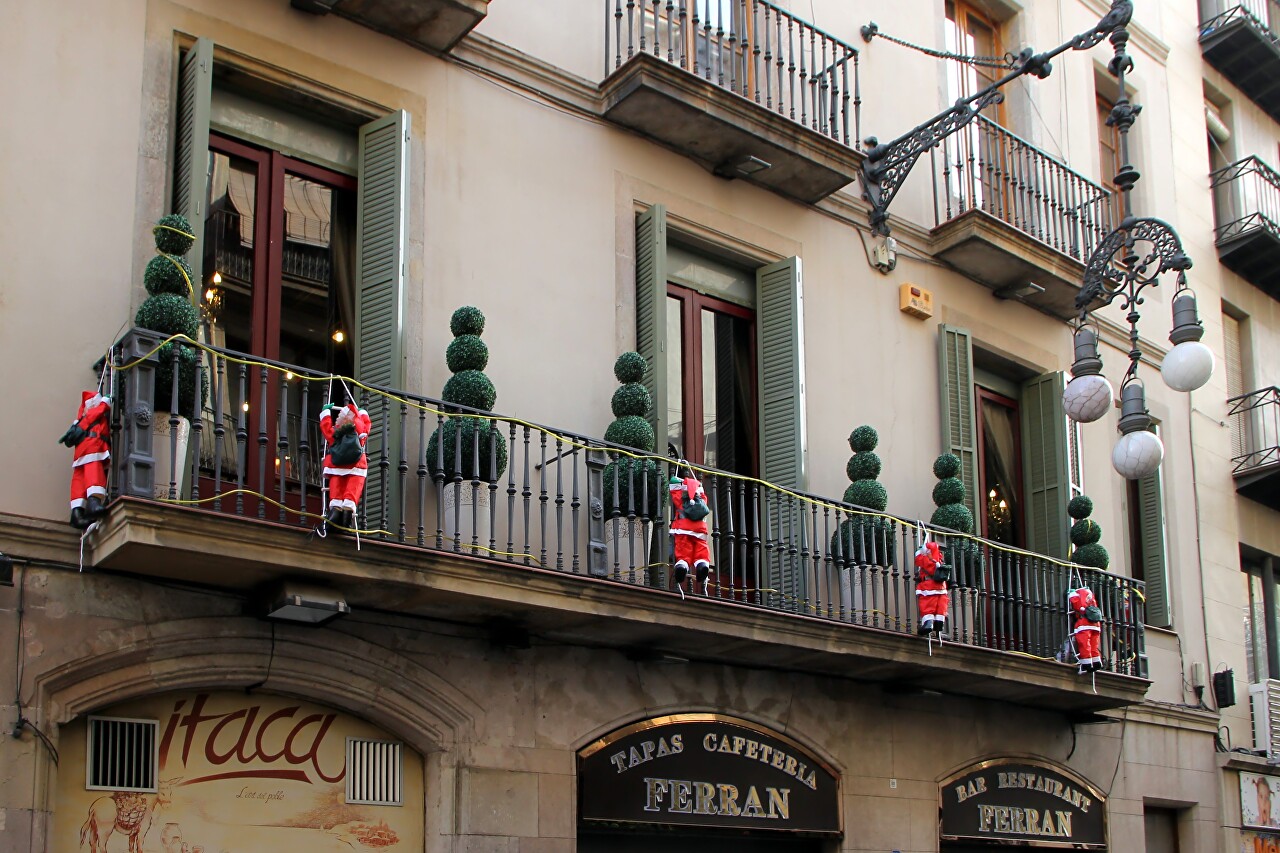 Well, there are a lot of tourists here at any time of the year.