Monument to Choralists, Torrevieja
At the western end of Paseo Vistalegre is an interesting monument dedicated to lovers of choral singing (Monumento al Coralista).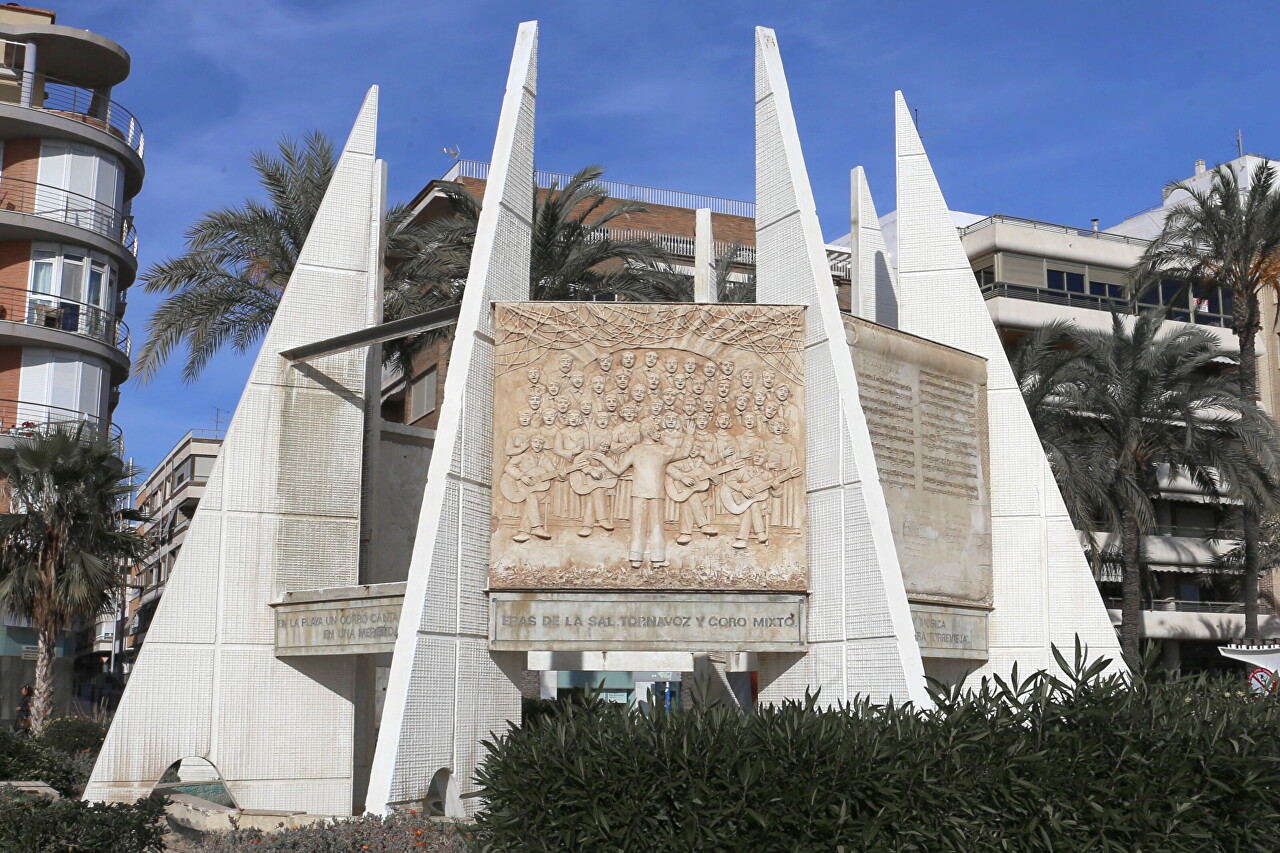 The monument was erected on the occasion of the first international choral competition, which was held in Torrevieja in 1955.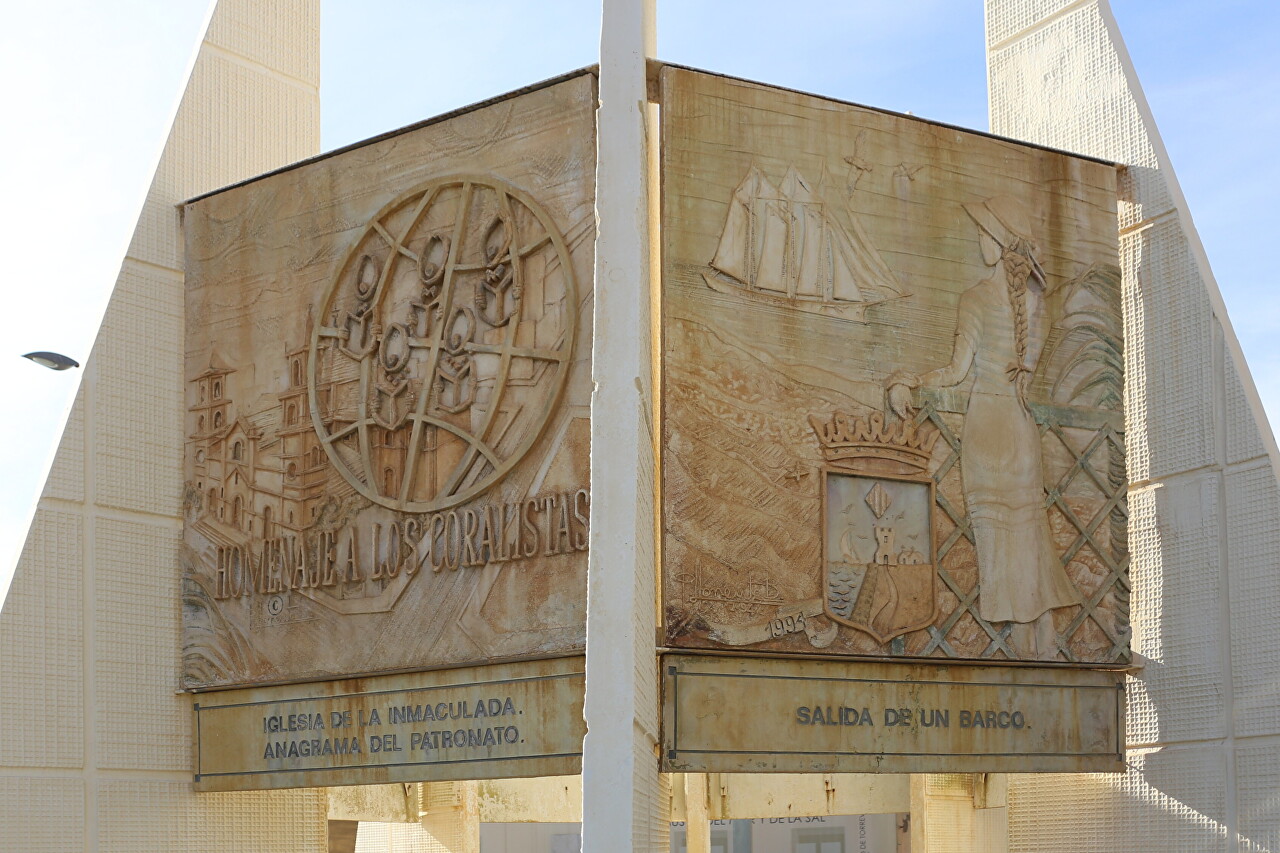 The author of the monument is the sculptor Pedro Llorente.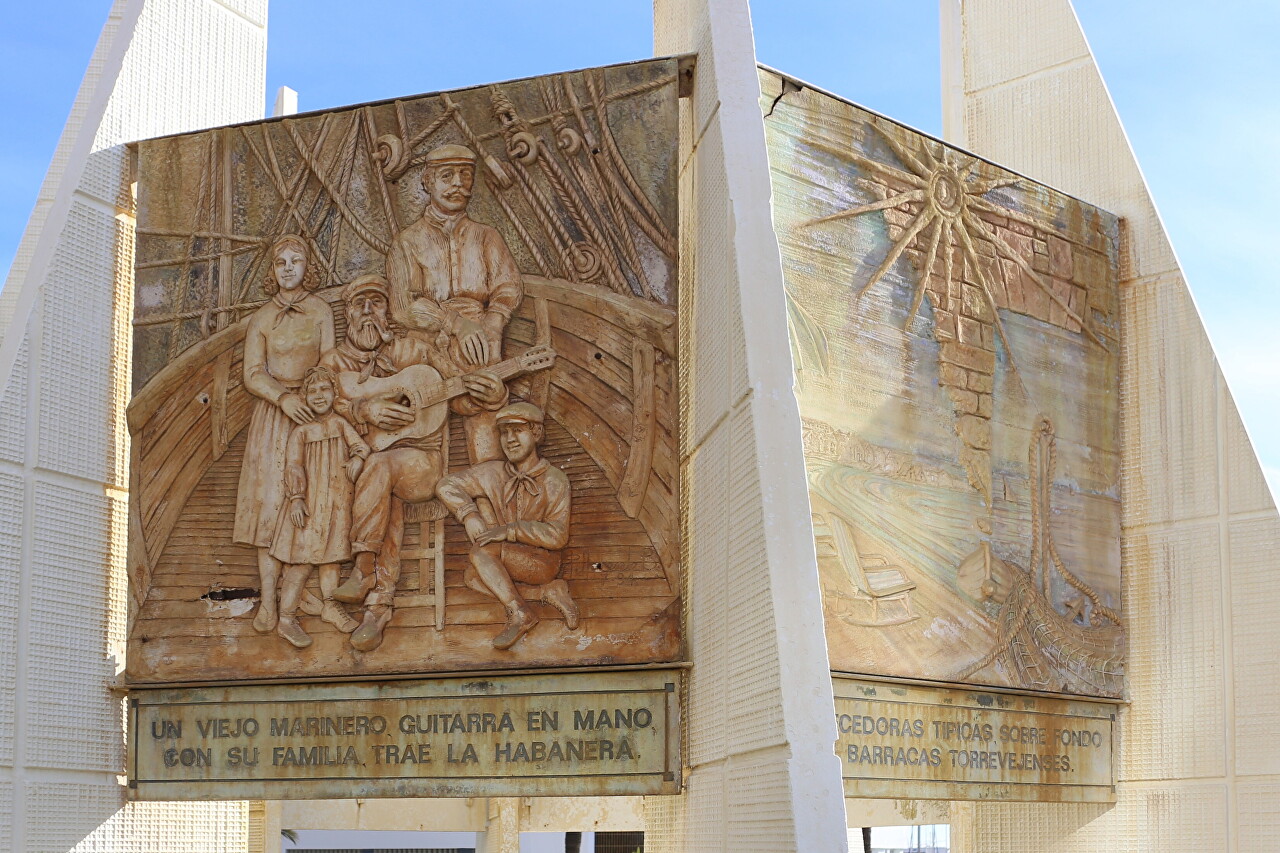 The monument consists of eight triangular pillars, between which there are boards with bas-reliefs, mainly devoted to marine and fishing themes.